Improving Energy and Utilities Operations and Management with Private 5G Utilities and Energy Wireless Networks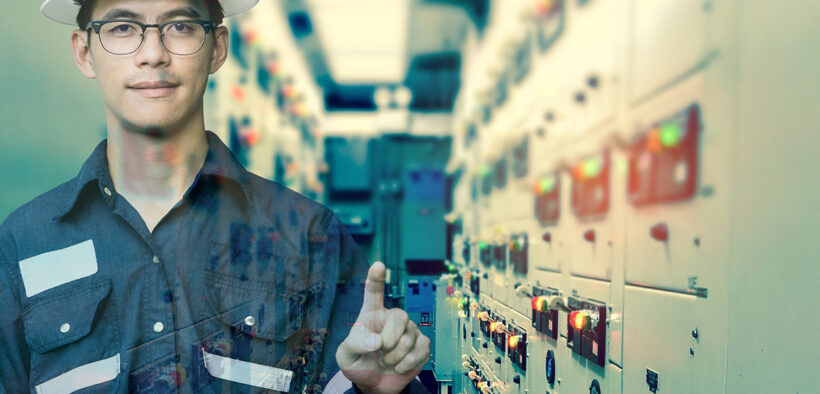 Operations in the energy and utilities sector must monitor and manage sensors and equipment across large geographic areas. This tracking makes these operations a prime candidate for using Industrial Internet of Things (IIoT) devices that enable remote monitoring and management.
With IIoT devices, energy companies and public utilities can:
But IIoT devices generate large amounts of data that must be accessible by field technicians and central operations teams in real time to be of use in energy wireless networks. Therefore, reliable and consistent network connectivity is needed to deliver critical data to all users at all times.
To date, a mix of wired, Wi-Fi, and LTE networking solutions have been deployed to provide the connectivity required. But high-bandwidth, low-latency 5G is proving to be a more optimal solution. Effective deployment of efficiently designed private wireless 5G networks will optimize the use of IIoT devices at sprawling, complex facilities and remote sites.
Coverage and Capacity Needed for IIoT in Utilities and Energy Wireless Networks
Operations in the energy and utilities sector are often either public utilities themselves or supply power to public utilities. Slowdowns, delays, and disruptions can be very costly both for the bottom line and reputation.
The remote and complex nature of most facilities makes on-site observation, management, and maintenance difficult. This difficulty is further compounded by the size of many energy operations, which can have a vast array of assets, systems, moving equipment, and personnel on-site.
IIoT devices can provide access to a continuous stream of critical operational data that can be used for efficient oversight and management of all field assets, systems, equipment, and personnel.
Energy companies and utilities can make more informed decisions about production, maintenance, and upgrades with access to real-time data from a variety of sensors at well heads, gas mains, and power grids.
They can also track personnel with cameras and wearable devices to maintain safety and security. And they can minimize the duration and impact on operations by responding to any disruption anywhere in their system more quickly and effectively.
But effective deployment of IIoT devices at any facility can be difficult. For one thing, IIoT devices demand significant bandwidth.
One of the greatest advantages of IoT — real-time monitoring — requires an extremely low-latency, comprehensively designed network with no dead zones or areas of poor connectivity.
The large and variable energy and utilities environments make deploying the optimal network complicated.
Current Network Technologies Are Not Optimal
Various network technology options, such as wired solutions, Wi-Fi, and LTE, offer IIoT connectivity. However, each option lacks critical capabilities or introduces notable complexities for energy and utilities applications.
Wired Solutions Are Inflexible and Expensive
Wired solutions were historically the default network technology, offering stability, reliability, and superior throughput compared to wireless alternatives. However, they come with high costs and technical complexities, especially in intricate settings like energy or utilities facilities.
More importantly, wired solutions lack flexibility, often demanding costly rip-and-replace efforts when network requirements evolve or operations need to scale to match market demands.
Wi-Fi Lacks Enterprise-Grade Security
Wi-Fi solutions, on the other hand, are highly flexible and easy to deploy. But Wi-Fi operates on an unsecured band. While modern Wi-Fi and Wi-Fi 6/6E offer built-in security to help circumvent this, they don't offer the built-in, industrial-grade network and data security necessary to secure digital operations for IIoT. These capabilities are crucial in protecting networks and data traffic for a public-facing industry that's always at risk from cyberthreats.
Private LTE Is Not Optimal for Utilities and Energy Wireless Networks
Private LTE networks offer flexibility, enterprise-grade security, decent throughput, and relatively low latency. However, they might not be the best fit for demanding and data-intensive energy and utilities environments when compared to 5G. 5G provides significantly broader coverage, higher bandwidth, and markedly lower latency — all essential elements for successful IIoT deployments.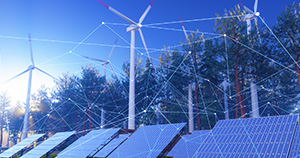 5G Is the Most Effective Enabler of IIoT for Utilities and Energy Wireless Networks
Thanks to the enhanced coverage and capacity of 5G, utilities and energy wireless networks can effortlessly integrate bandwidth-intensive and latency-sensitive IIoT sensors, devices, systems, and applications in multiple locations.
The high flexibility of deployment options empowers private 5G utilities and energy wireless networks to effectively cover expansive and intricate environments encompassing multiple buildings, a variety of equipment, and numerous sensors.
The higher bandwidth and low latency provided by 5G can support the movement and delivery of the enormous quantities of data that's generated at all IIoT connection points. And 5G can provide access and continuous connectivity for more sensors, devices, and users simultaneously.
All of this guarantees that energy and utilities operators can leverage all the benefits IIoT offers to enable efficient and effective management of all operations.
iBwave Enables Cost-Effective Deployment of Private Wireless 5G
A private 5G utilities and energy wireless network won't be able to overcome the obstacles inherent to network deployment in the energy sector without a precise and comprehensive desig. Networks will either be overdesigned with unnecessarily higher costs, or under-designed and unreliable.
iBwave Private Networks delivers the simplest and most reliable solution for planning, designing, and delivering private, high-performance 5G networks.
Large environment modeling enables network designers to capture the full picture of even a large and complicated site. 5G/HetNet densification enables designers to consider both outdoor and indoor coverage with one tool, leveraging existing design asset files without costly file migrations. Advanced and powerful features like the Fast Ray Tracing Prediction Engine, Prediction Calibration, Inclined Surface Modeling, and Attenuation by Frequency guarantee the precise functionality of the designed network. Additionally, cloud connectivity and seamless integration with iBwave Mobile Survey and iBwave Reach assure that iBwave effectively caters to all private network requirements for energy operations, present and future, ensuring scalable networks.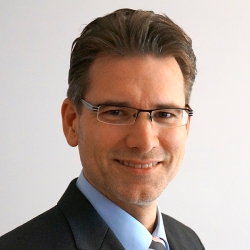 Latest posts by Ralf Burkard
(see all)