Wi-Fi Design Strategies in a Converged World Webinar: Your Questions Answered.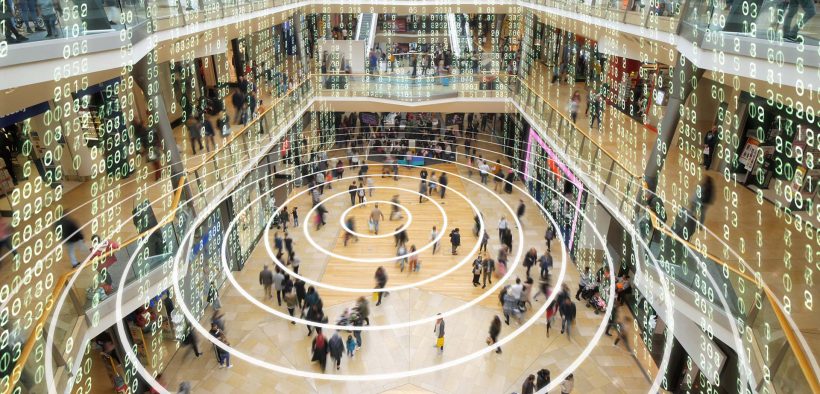 We had an amazing webinar on "Wi-Fi Design Strategies in a Converged World". Our guest speaker Ronald van Kleunen, CEO of Globeron did a great job discussing why it's important to understand the impact of convergence while designing high‑performing Wi‑Fi networks and how different wireless technologies can work together.
As promised Ronald, along with iBwave's Vladan Jevremovic and Ali Jemmali took some time to answer most of the questions that were asked by our enthusiastic audience. This is the first in a series of blog posts where we will share these answer with you. So read on and feel free to comment and share your feedback.
And in case you missed this webinar or simply need a refresher, here is a link to the recording: Wi-Fi Design Strategies Webinar.
This week's topic: Wi-Fi Design
1- How do you verify the design after implementation?
[Ronald]
RF Coverage validation can be done in iBwave Wi-Fi with the Site Survey tool (there is a Passive and an Active Survey option).
Passive means the Wi-Fi adapter is not connected to a network and visualizes RF coverage areas of different SSIDs (Service Set Identifiers) called an "RF Heatmap"
Active means, the adapter is connected to an AP ("BSSID – Basic Service Set IDentifier", like a Single AP) or to an SSID (which can exist out of multiple APs covering an RF network)
To validate RF Capacity is a bit more difficult, there are some "Wi-Fi client simulators" creating multiple clients to connect to the AP (to test the capacity of the clients associating, throughput tests, etc.). Alternatively, real clients can be used, but this is very costly.
2- What are the expected trends of Wi-Fi design in the context of future 5G?
[Ronald]
Currently 5G is a hot topic for both outdoor and indoor "small cells" architectures for cellular and mobile devices, but one of the difficulties in many countries is the availability of the 5G Spectrum (700 MHz) and the auction model's governments will implement for operators to bid-on. As an example, Singapore is one of the first countries that gave spectrum to do trials for 5G. Note that Spectrum management does not mandate the technology used in the assigned spectrum.
Both technologies will co-exist for several reasons:
Price (Wi-Fi / unlicensed spectrum = cheap vs 5G / licensed is expensive)
Adoption/Developers, more developers with Wi-Fi enabled equipment vs 5G (think about IoT over Wi-Fi, versus IoT over 5G)
Public wireless networks might be preferred by 5G, because of better roaming / coverage (e.g. over a country) vs Wi-Fi being limited in RF coverage and roaming options
Enterprises probably will stick to Wi-Fi for their own production network and operations, because of confidentiality of data to remain within the facility and not going via the DataCenters of the Telco providers
3- I want to know the weak, strong areas of the AP 's coverage
[Ronald]
Vladan of iBwave did an excellent presentation how to use iBwave Wi-Fi from an RF Design perspective (Ref: overcoming the capacity challenge available via this webinar link) , but also the survey tool will help to find the weak areas.
4- Capacity Planning & Channel/frequency Planning
[Ronald]
Yes this is covered for Wi-Fi and can be automated in the iBwave Wi-Fi tool for areas/zones, number of active devices and applications (e.g. e-mail and data requirements,voice requirements, etc.) it is very detailed.
Vladan of iBwave did an excellent presentation how to use iBwave Wi-Fi from an RF Design perspective (Ref: overcoming the capacity challenge available via this webinar link) , but also the survey tool will help to find the weak areas.
5- How do I design for capacity instead of coverage of Wi-Fi? How do 2×2:2, 3×3:3 or 4×4:4 APs differ in designing for capacity?
[Ronald]
Capacity – see Vladan's webinar as he covered the RF capacity planning ((Ref: overcoming the capacity challenge available via this webinar link)
[Vladan / Ali]
2×2:2, 3×3:3 and 4×4:4 are different focusing on the spatial streams and Tx and Rx radios for max. DATARATES only (thus not throughput as many factors impact the throughput). Streams to be used depends on the client as well what their capabilities are. To design, these APs need to be in the iBwave Wi-Fi tool which takes into account the Antenna RF propagation.
6- How accurate/ feasible is it to design networks without being physically present in the site?
[Ronald]
The RF planning tools can plan till a certain extent (including wall attenuation levels, etc.), but what cannot be planned in advance are:
Neighboring buildings with Wi-Fi and non-Wi-Fi devices operating in the same spectrum
Other devices in the building (e.g. Microwave ovens in 2.4GHz)
Other equipment in the building (e.g. metal cabinets, racks in a warehouse, storing different products at shelves in a supermarket)
People walking around the facility.
7- How does RF mapping gets affected by different flavors of Wi-Fi (802.11n, ac , ah etc…).
[Ronald]
In the RF mapping / planning tool, the way the technology works (like number of spatial streams, bandwidth 20 MHz, 40 MHz, 80 MHz, Transmit Output power settings of the AP, etc., protocol used) are all kind of variables impacting the RF propagation and RF Heatmap visualization (but there are more factors affecting it, like number of APs on the same channel, building materials like concrete walls, etc.).
8- How to remove Co-Channel Interference and how to measure it?
[Ronald]
Proper channel planning is important, but eventually multiple APs will be on the same channel (Co-Channel interference). SNR (Signal to Noise Ratio) is one of the factors for client devices to decide to which AP to connect to, but there are more factors (4x conditions: Physical Carrier Sense, Virtual Carrier Sense, IFS completed and Random Back-off Timer / Slots completed).
Adjacent Channel interference (overlapping channels is worse) as the APs cannot hear each other and therefor Co-Channel interface is a bit better as the Wi-Fi frame can be interpreted by the other devices on the channel. Furthermore, take into account Client Induced Interference as these are also radio transmitters and can affect the communication of other APs / devices on the same channel.
To measure Co-Channel interference:
Spectrum Analyzers
Reconnaissance tools
Protocol Analyzers
Integrated Site survey tools
9- During the recorded demo, you went from your predictive plan straight to installation, then conducted a verification survey afterwards. Would you not do a pre-deployment survey as well to collect surrounding passive data and confirm your predictive AP locations are correct within a live environment? (in case live propagation differs to your prediction).
[Ronald]
Correct (the demo was a bit focusing on key aspects), but you are right, that need to be added to video. The RF planning is done, but you always need to go on-site to understand the environment as it is always different than expected. Also, measurements need to be done to check the wall types and attenuation levels, leakage of neighboring buildings Wi-Fi networks, furniture in the office (like metal cabinets), other equipment operating in the same frequencies (like microwave ovens).
10- What are the main criteria to design a Wi-Fi network, is there a specific standard or a table showing different Service Levels?
[Ronald]
No there is not, as covered in the presentation there are several organizations involved in standardization and in progress for Wi-Fi networks by the WLAN Association (WLA)
In general, the approach works for any wireless network
Get the requirements (end-users, # devices, roaming, costs, etc.) "Red book"
Design the network "Blue book"
Install "White book"
Validate "Green book"
And in addition, there should be also one covering
Operate and Monitor
It is hard to give Service Availability Levels for wireless networks.
Here are some videos:
WSMS (Wireless Service Management System)
Need for Wireless Service & Security Standardization
11- Key parameter for design and planning requirement, Site Survey requirement, Planning guideline.
[Ronald]
Focusing on the Wi-Fi industry that is something that does not exist. There are books (like the Sybex version of the Certified Wireless Design Professional, but these are checklists of "what need to be done" and not "how it needs to be done". The Wireless LAN Association (WLA) is in an initial progress looking into this (the 4x books, Requirement phase, Design phase, Implementation Phase and Validation Phase). Some vendors have a kind of wizard built-in and like iBwave parameters have been set already for different type of applications (like e-mail, voice, video traffic) and it can be customized as it depends also on the vertical market segment.
12- How should I consider APs that are on adjacent floors to provide Wi-Fi coverage and capacity? Or do I not consider those and design each floor independently?
[Ronald]
Correct. You typically design per floor level to have good RF coverage and Capacity for clients for different areas. If you have open spaces (like Atriums, you need to take that into account, maybe AP Transmit Radio Powers need to be reduced to avoid RF leakage through those Atriums, which means that suddenly clients see too many APs)
In the design tool (between the floors) you also need to see the attenuation levels (e.g. a very thick concrete floor or not), but if the APs can hear each other in 3D, then you also need to look at the Channel allocation that they do not interfere on the same channels (e.g. APs "stacked" on Channel 1).
13- I would like to know more about in-building design, Wi-Fi Design and DAS Design
[Ronald]
www.globeron.com/onlinetraining (Wi-Fi Training Certified Wireless Design Professional and also look into Certified Wireless Network Administrator as it covers RF, Spectrum, Protocols, Site Survey, Design, Analysis and Security)
BICSI 006-2015 Distributed Antenna System (DAS) Design and Implementation Best Practices https://www.bicsi.org/book_details.aspx?Book=BICSI-006-CM-15-v5
Go to the USA Conferences there are several presentations about DAS https://www.bicsi.org/single.aspx?l=1712
Winter Conference: https://www.bicsi.org/winter/2017/attendee.aspx?id=8734
14- How is Wi-Fi monitored i.e. capacity limits, interference, etc. just like other technologies?
[Ronald]
There are several product vendors that have Wi-Fi Management systems where they get the information from the Wireless infrastructure components (like APs, Controllers, etc.). Some do only dedicated Wi-Fi Performance Management utilizing a centralized server and so called "Sensors" being deployed to monitor the Wi-Fi traffic and similar systems exist to monitor the Wi-Fi Security (Wireless Intrusion Detection / Prevention Systems) using Sensors. The advanced systems can do a combination and utilizing dual-band or tri-band APs were 1 or 2 radios provide Wi-Fi services (2.4 GHz and 5 GHz) and another radio provides Senso services
15- Is there anything on Wi-Fi SON (distributed or mesh) ?
[Ronald]
Self Organizing Networks (SON): https://www.qualcomm.com/news/releases/2016/01/05/qualcomm-launches-wi-fi-son-self-organizing-network-solutions-simplify-wi
I do not have experience with this "SON" technology and how it operates. It looks proprietary to certain vendors. Other vendors also have kind of "self-healing" type of technology, like Radio Resource Management (RRM), Adaptive Radio Management (ARM), Smart RF, Channel Fly, looking and optimizing the RF aspects, but the other key features mentioned in SON are also supported by most vendors:
SON – Key features include:
Self-configuring that enables plug-and-play deployment (most vendors support adaptive AP adoption to controllers/cloud and management)
Self-managing that offers autonomous performance optimization
Self-healing actively detects and resolves connectivity bottlenecks (as mentioned above)
Self-defending that secures the network from unauthorized access (integrated WIPS systems).
16- Do you have High Density WLAN examples?
[Ronald]
Here are more details related to High Density WLAN
[Ronald]
High Density at Airports
https://www.globeron.com/freedownload/services/Globeron-Wi-Fly-or-We-Cry-7-Aug-2016.pdf
Next week's topic: Convergence, Stay tuned!
Latest posts by Amna Chishty
(see all)