What are the International Differences in Private Networks?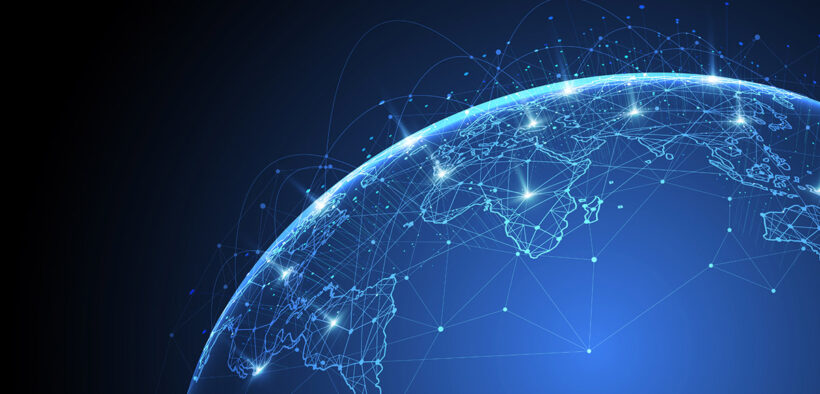 Though private 4G/LTE and 5G deployments are happening around the world, there are substantial differences in band availability by region. This aligns with differences in how different geographies make use of private networks. For example, Chile and Australia rely on private networks to support mining operations in remote areas. Other countries see more deployment in ports and airports, while Germany is focused on manufacturing use cases.
As a result, there is a highly fragmented international private network ecosystem. This is beginning to change, as much of this fragmentation is simply a characteristic of early markets. As more private deployments occur, much of this fragmentation should begin to subside.
But it will be an ongoing process. In the meantime, network designers in all regions need design software with databases that support the bands available in their geography.
Knowing Local Frequency Band Availability Is Crucial
It is crucial for enterprises looking to deploy a private network, whether 4G/LTE or 5G, to know which bands are available in their country. This is because the available bands will determine both hardware and software requirements.
On the hardware side, Original Equipment Manufacturers (OEMs) are likely to only have equipment capable of supporting the locally available bands. An enterprise that attempts to deploy a private network in an alternate band is probably going to have to pay significantly more for the hardware, as equipment like antennas, amplifiers, or filters won't be available from local OEMs.
Localized Spectrum Availability
The table below provides a few examples of locally licensed spectrum availability by geography:
| Country | Spectrum bands | Licensing model |
| --- | --- | --- |
| U.S. | 3.55-3.7 GHz | Tiered licensing and dynamic access via automated SAS (Spectrum Access System) providers. Priority Access Licenses were auctioned on a county level basis. General Authorized Access is widely usable. |
| Germany | 3.7-3.8 GHz | Reserved for localized private network licensing, either with 4G or 5G equipment. Licensees can request rights for specific locations from the national regulator – typically for campus-sized facilities. |
| France | 2.6 GHz 3.8-4.2 GHz | 40 MHz section of the 2.6 GHz band has been made available for critical communications and industrial broadband use. New use of local licenses in Band 77 is evolving and may be extended. |
| UK | 3.8-4.2 GHz 1.8 GHz 2.3 GHz | The 3.8-4.2 GHz band is available for local 5G use, subject to protecting incumbent licensees. There are also small allocations at 1.8 GHz and 2.3 GHz. Another class of licenses is available for agreed secondary reuse of existing MNO bands in specific locations where they are unused. |
| Japan | 4.6-4.9 GHz | Local 5G licenses. |
| Australia | 1.8 GHz | 30 MHz set aside for enterprise and community groups. |
| Finland | 2.3 GHz 26 GHz | Local licenses for industrial networks and other use cases. |
| Chile | 2.6 GHz | Local networks are widely used for mining. Also, the participation of MNOs allows the use of national-licensed bands. |
| Denmark | 3.7 GHz | Leasing from MNOs is possible, albeit rare. |
| Canada | Various bands possible or under consultation | Remote areas have industrial SPs with various licenses around 700-950 MHz, but Canada also considering CBRS-type models. |
| Taiwan | 4.8 GHz | |
| China | Various bands with MNO or government permission | Common participation of China Mobile and other MNOs in industrial projects, with government support on spectrum availability. |
Source: Disruptive Analysis
It's also worth noting that there are signs band availability will be changing as early as 2023/2024, as a result of:
Choose the Right Design Software
In this changing environment, network designers will need equipment that operates at the correct frequencies, but they will also need design software capable of simplifying designs for any of those frequencies. As such, when choosing network design software, it's important to consider the band allocation available in the country that the network, or networks, are ultimately going to be in. Particularly for multinational enterprises, software that supports a broad variety of hardware built for different network frequencies will be key to ensuring efficient and effective network design.
Wi-Fi 6E/7 and Global Allocation Variations:
Another area of difference around the world is in the allocation of the 6 GHz band for unlicensed use, and especially for Wi-Fi 6E/7. Some countries, including the U.S., Canada, and Brazil, have released the entire band spectrum, while others have only allocated part of it. Throughout 2023 and into 2024, we will also see the launch of automated frequency coordination (AFC) for outdoor use, which will help ensure non-interference of devices operating in the 6 GHz spectrum.
While Wi-Fi and private 4G/5G are broadly complementary in use cases, there is some overlap and substitution: the same will be true for Wi-Fi 6E/7 and private 6G. Differing allocations by country on 6 GHz may drive medium-term differences, and the outcome of the World Radiocommunication Congress at the end of 2023 is one to watch closely.
iBwave Supports Private Network Deployments Globally
iBwave enables the design of wireless networks in most bands for deployments practically anywhere with no issues. Our solution allows you to design wireless networks for a variety of use cases, from a factory in Ohio to an office in Japan.
In addition, we've added frequency bands for Europe, APAC and Latin America to the existing CBRS and 3.5-3.7 GHz bands in the U.S. and Canada in iBwave Private Networks software. With our easy-to-use solution, you can accelerate the design of private LTE/5G and Wi-Fi networks and efficiently deliver the most reliable networks that enterprises can rely on. Future releases will add more bands to our Private Networks software to support more countries and regions.
Our solutions include a suite of powerful features that make it easy for designers to: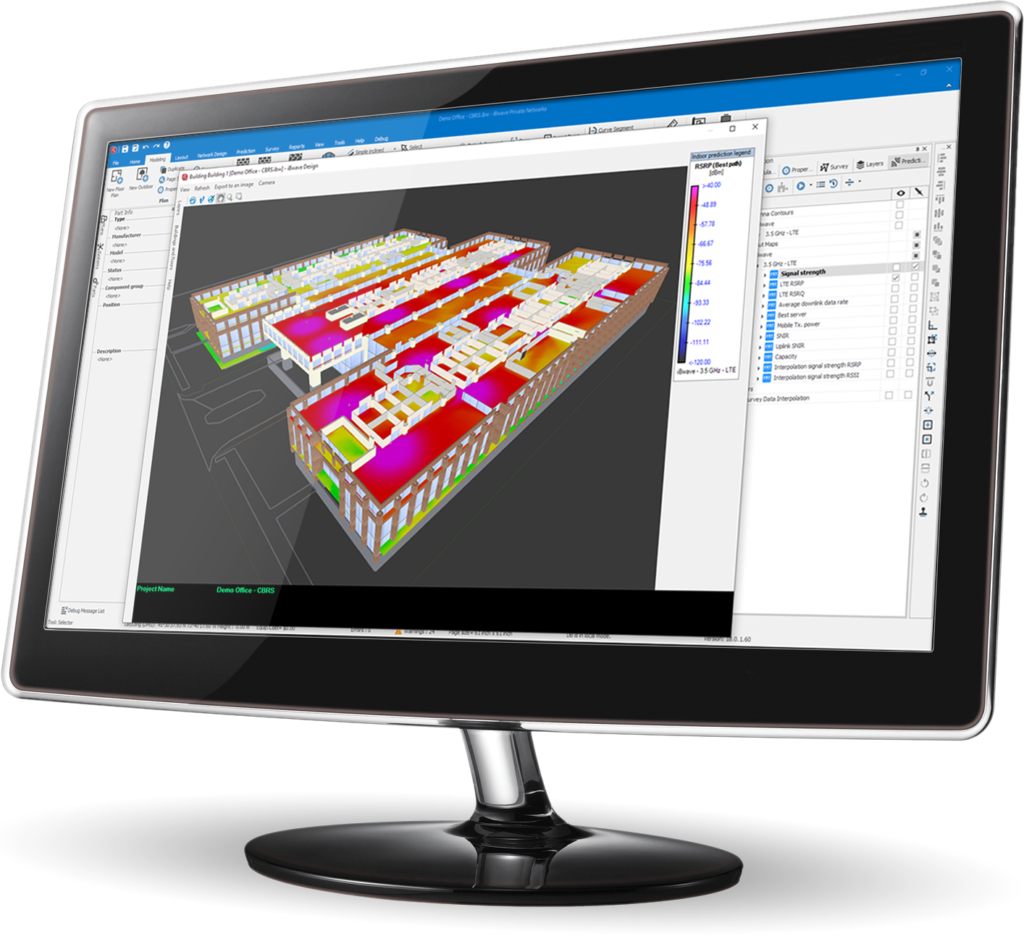 With a complete database of the leading OEM equipment available in most regions, iBwave delivers the most reliable solution for planning, designing, and delivering private, high-performance, 4G/LTE and 5G networks anywhere in the world. Advanced and powerful features such as the Fast Ray Tracing Prediction Engine, Prediction Calibration, Inclined Surface Modeling, and Attenuation by Frequency ensure the network you design functions exactly as intended.
Plus, cloud connectivity via iBwave Unity — our network and project management solution —keeps your entire company aligned and ensures seamless integration between all iBwave solutions. And advanced report generation features ensure that iBwave can meet all your present and future network needs.
For more information, take a look at the full breakdown of our wireless network design solutions — iBwave Design and iBwave Private Networks.
And for more insights into the changing landscape for private networks, download our e-book!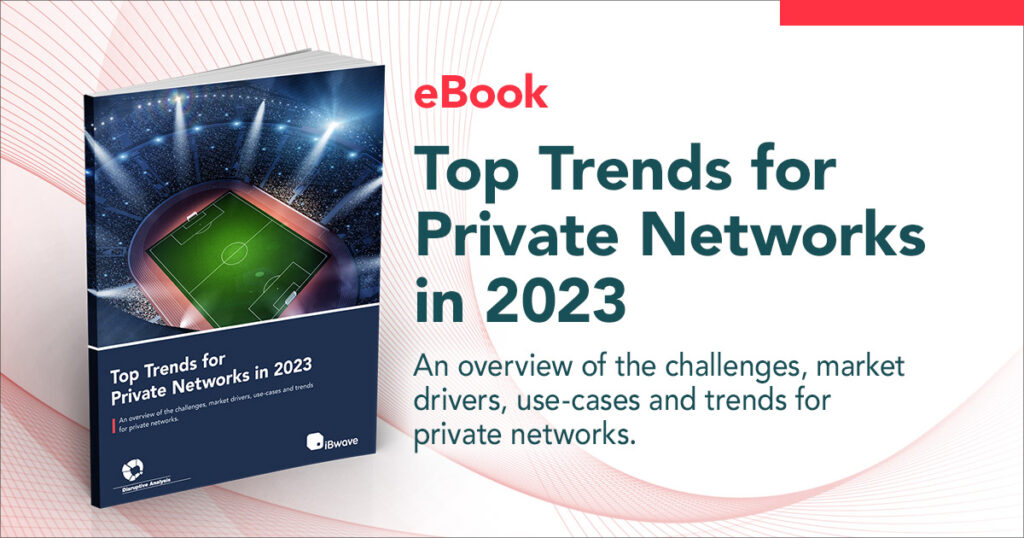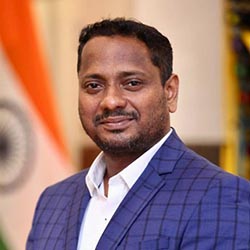 Latest posts by Rajeesh Radhakrishnan
(see all)