Unleashing the Power of Cell on Wheels (CoW): Revolution in Private Networks for Events and Beyond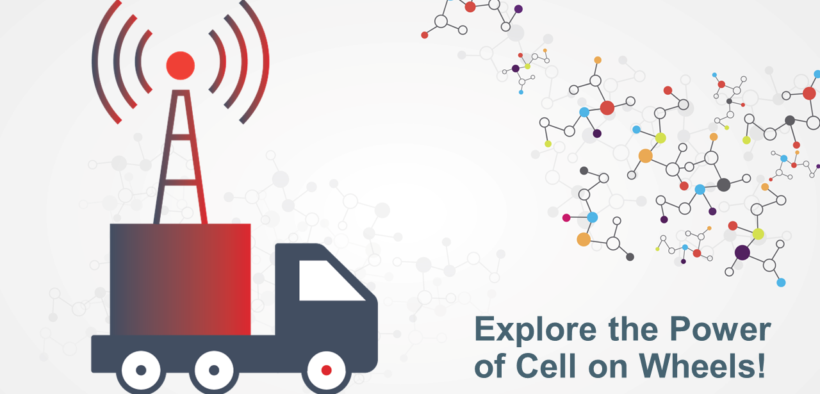 In the dynamic landscape of private networks, a revolutionary solution is transforming the way we approach connectivity challenges—Cell on Wheels (CoW). This mobile infrastructure, highlighted in a recent webinar by iBwave and Amazon Web Services (AWS), goes beyond the conventional, offering a versatile and adaptable approach to private networks. As we delve into the intricacies of CoW, we unravel the potential it holds for events and various industries. 
CoW and Private Networks 
At its core, CoW is a mobile network infrastructure designed to provide seamless connectivity in diverse settings. Unlike traditional fixed networks, CoWs introduce a dynamic element, enabling mobility and flexibility in deploying private networks. This not only addresses the demands of large-scale events but also opens avenues for connectivity in rural areas, agriculture, and beyond.
The Power of Cell on Wheels 
George Oakes, representing AWS, emphasized in the webinar the pivotal role of CoW in event connectivity. However, the significance extends far beyond events. CoW ensures that the network is precisely where it's needed, overcoming challenges of capacity and coverage. This mobility provides control over wireless infrastructure, ensuring security, reliability, and adaptability for mission-critical applications.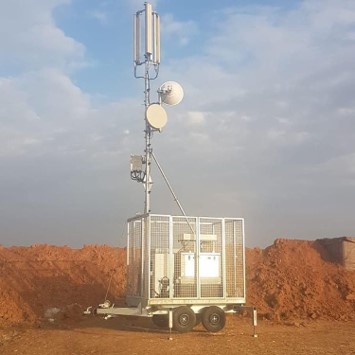 Versatile Applications of Cell on Wheels: Beyond Event Connectivity 
While CoW is renowned for its role in event connectivity, its applications are diverse and impactful. Nazim Choudhury from iBwave highlighted in the webinar how CoW can be a game-changer for various industries. Beyond events, CoWs excel in rural areas, supporting agriculture, emergency response situations, and temporary work sites. The adaptability of CoWs makes them a versatile solution for addressing connectivity needs in different settings.
Scaling for Operational Needs 
Scalability is a crucial aspect, and George Oakes highlighted in the webinar the significance of understanding the business use case and working backward to determine the solution's design. The ability to scale an event with just a few access points and then quickly add or remove them based on operational needs provides flexibility and cost-effectiveness.
Design Prowess Facilitating CoW Deployments 
Crucial to the success of CoW deployments is network design. These capabilities play a pivotal role in tailoring private networks to specific business needs. Nazim Choudhury from iBwave highlighted how iBwave solutions ensure that private networks are not only tailored to current requirements but are also future-proofed for scalability and adaptability. This design precision is particularly valuable in the context of events, where the demands for reliable and scalable connectivity are heightened.
Learn more about the iBwave solutions for designing and planning private networks here!
AWS Deployments: Ensuring Seamless Integration 
AWS, with its cloud-based services, plays a pivotal role in deploying CoWs seamlessly. The ability to scale an event with just a few access points and quickly adapt to operational needs provides flexibility and cost-effectiveness. AWS's approach to validating and monitoring private networks ensures that operators have the right information to make informed decisions about their network's status.
Learn more about the AWS Private Network offering here!
Conclusion 
In conclusion, the Cell on Wheels revolution, intricately connected with private networks, transcends the limitations of traditional connectivity solutions. By focusing on the dynamic capabilities of CoWs and their adaptability to diverse settings, the webinar provides a glimpse into a future where connectivity is not confined by location or infrastructure. As we embrace the CoW revolution, we unlock new possibilities for connectivity, transforming the way we perceive and implement private networks.
Join the revolution and explore the transformative power of Cell on Wheels in private networks. Watch the webinar recording for in-depth insights into the future of connectivity.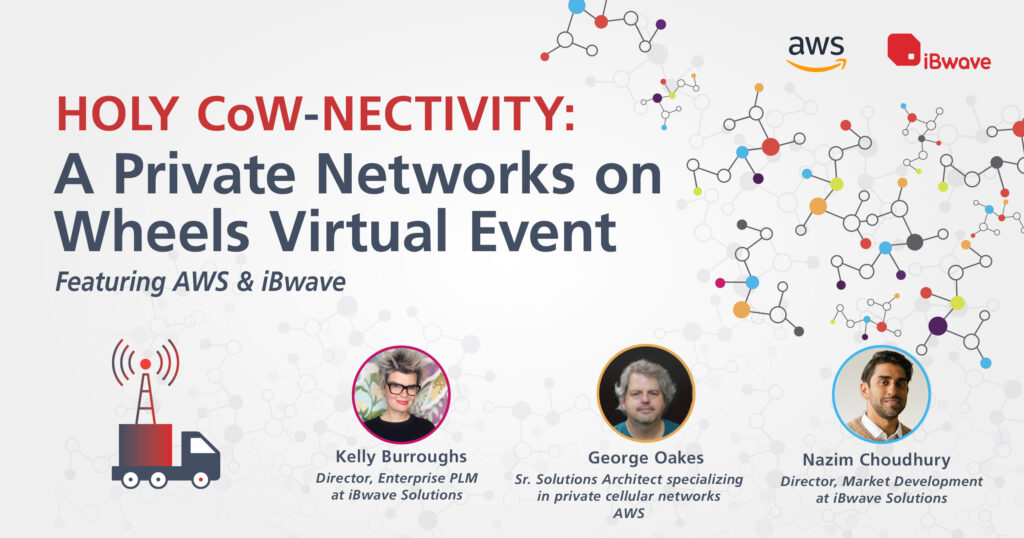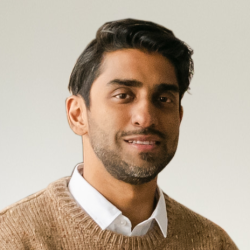 Latest posts by Nazim Choudhury
(see all)