Meet Infovista – The leader in modern network performance for 5G and SD-WAN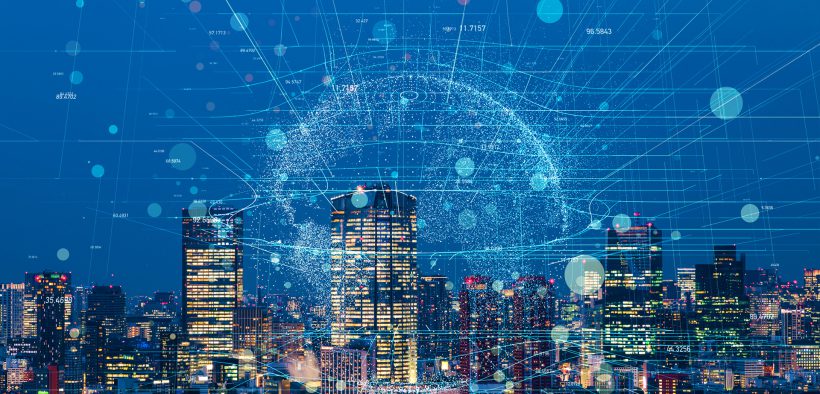 When it comes to 5G, subscribers and industry 4.0 need the same thing: seamless connectivity for every device, in every location, no matter what. And top providers around the world are making it a priority to figure out how to build that reliability into complex environments like large campuses and airports.
That's exactly why Infovista and iBwave have collaborated to deliver a unified solution for indoor and outdoor-friendly network design.
Drawing on over thirty years of combined experience, iBwave and Infovista are the perfect partners to develop a network design application that can handle both indoor and surrounding outdoor areas without the need to switch software.
We've also teamed up to share some of our industry insights with our audiences through guest articles on the iBwave and Infovista blogs.
To kick it off, our Infovista team wanted to give the iBwave audience a look at who we are and what we do.
Who are we?
Infovista is a French company that was founded in 1995 and has regional headquarters in Paris, Dubai and Ashburn, VA.
For more than two decades, we have been the leaders in modern network performance with more than 1,500 enterprises and service providers around the world relying on our solutions to deliver perfect user experiences.
Today, our major focus is bringing innovations to our customers for 5G and SD-WAN. We are proud to be supporting major 5G trials with Tier 1 mobile operators around the world, and we recently became one of the first three technology vendors to be MEF 3.0 SD-WAN certified.
Managing the performance of modern networks and vital applications becomes more complex every day. We build solutions to give businesses and service providers complete visibility and total control to deliver brilliant user experiences.
Infovista for 5G
The possibilities with 5G are endless, and we're proud to be a leader in helping customers around the world accelerate and perfect their 5G rollouts.
In 2019, our planning and testing experts spent the year supporting 5G trials across the globe. That means we have first-hand insights into the key challenges around 5G network deployments and how to solve them.
Here are three of our latest webinars to get you up to speed:
For key takeaways from 5G trials in 2019, watch 5G from Theory to Practice – Lessons learned from the first 5G deployments
To see our newest solutions for delivering connectivity to the connected car, watch Managing Connectivity Uncertainty for the Connected Car
And to learn about accelerating 5G deployments with automation, see How to use Analytics and Automation for Better, Faster 5G Planning and Deployment
Or check out our global 5G deployment tracker to see why we are the leading planning and testing vendor in the 5G market with more than 150+ customers in 51 countries (including 60% of the top 20 Mobile Operators).
What do we do?
In today's hyper digital world, a great product isn't enough to keep customers. Every business hinges on delivering perfect digital experiences to their users.
That's why we build solutions to simplify and optimize the networks those digital experiences rely on.
These are our key solutions:
Our integrated 5G portfolio that covers the entire network lifecycle from planning to optimization and testing. (Get started with our complete planning and optimization portfolio: Planet, Ellipse, Geodata, VistaNEO)
VistaInsight is our multi-vendor multi-domain service assurance solution that supports digital transformation by simplifying hybrid NFV network operations, assuring performance for the SD-WAN edge and supporting enterprise SLAs.
Ipanema SD-WAN is the only SD-WAN with application intelligence that can transform unpredictable networks into great user experiences.
Want to learn more about us?
Head over to our blog to see the latest news and articles from our experts in the field, and check out our other guest article on the iBwave blog.
Or browse our resource library to get access to over 160 free webinars, eBooks and whitepapers on 5G and digital transformation.
Follow us on Twitter, Facebook and LinkedIn to catch our latest updates.
And that is a quick overview on Infovista. Thanks to iBwave for giving us the airtime and check out our website to learn more.
Latest posts by Infovista
(see all)