Thank you and happy Merdeka Day!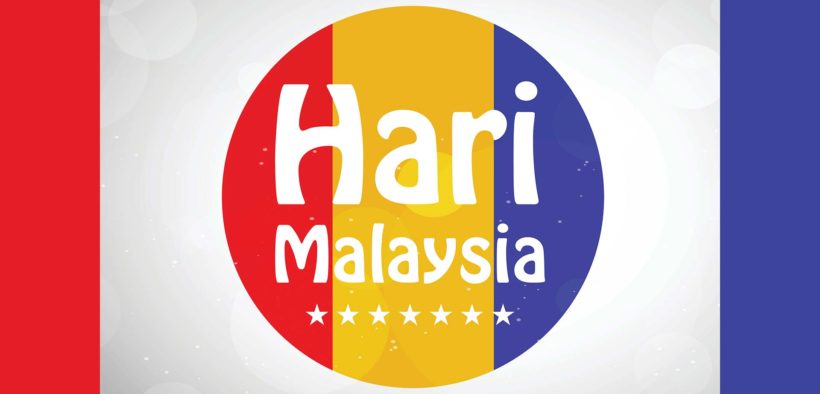 Don't you sometimes wish that you could slow down the hands of time? It is already been over a week since our last seminar at Le Meridien in Kuala Lumpur , Hari Merdeka has now come and gone and Stadia & Arena Asia Pacific 2014 (where our Director of Sales Engineering, Jalal Berrahou, is scheduled to participate as a panelist in the "Revenue Generation: Maximizing Returns for Your Venue or Sporting Event" session) is a mere few weeks away!
One thing is certain however: our local team (which consists of Michel Trudelle, Director of Sales, Jasmine Goh, Sales Manager, Alan Chng, Sales Engineer and of course, Jalal!) did maximize their time during their recent visit to Malaysia, connecting with many industry experts from CMCC, DiGi, RFS, Maxis, Dali Wireless, Motorola Solutions, Alcatel-Lucent, NERA, U Mobile, Ericsson, PT. Mac, Roots Communications, YTL Communications, Silver Ridge, Propel Network and FiberHome to name a few…to share their insights and experience on today's dynamic wireless market.
As always, the agenda (as was the room for that matter) was packed with wide-ranging discussions, from key IBS market drivers and 4G deployment considerations and challenges all the way through to the most commonly adopted wireless technologies, business models and best practices.
"Asia Pacific dominates the global mobile industry in terms of both unique subscribers and connections, having seen significant growth over recent years and with it sets to remain the second fastest growing region over the period out to 2020" – Source: The Mobile Economy, Asia Pacific 2014 report
Event highlights of note included the case study that was delivered by our guest of honor, Ulrich Pfeil, Chief Operating Officer at PT. Mac who provided a comprehensive overview of the Indonesian telecommunications market (with an emphasis on the in-building market), followed by a deep dive session on "Neutral Host Solutions: Challenges and Opportunities".
"Different building types require different design approaches and offer different additional business opportunities."
Our highly interactive iBwave Mobile workshop (during which participants were broken up into small groups and asked to compete in a friendly contest) also proved to be extremely successful. Here, the end goal was to demonstrate just how easy it really is to perform basic indoor designs for small cells and WiFi directly from a smartphone or tablet. A prize was then awarded to the team who achieved the "highest average throughput and nicest documentation package."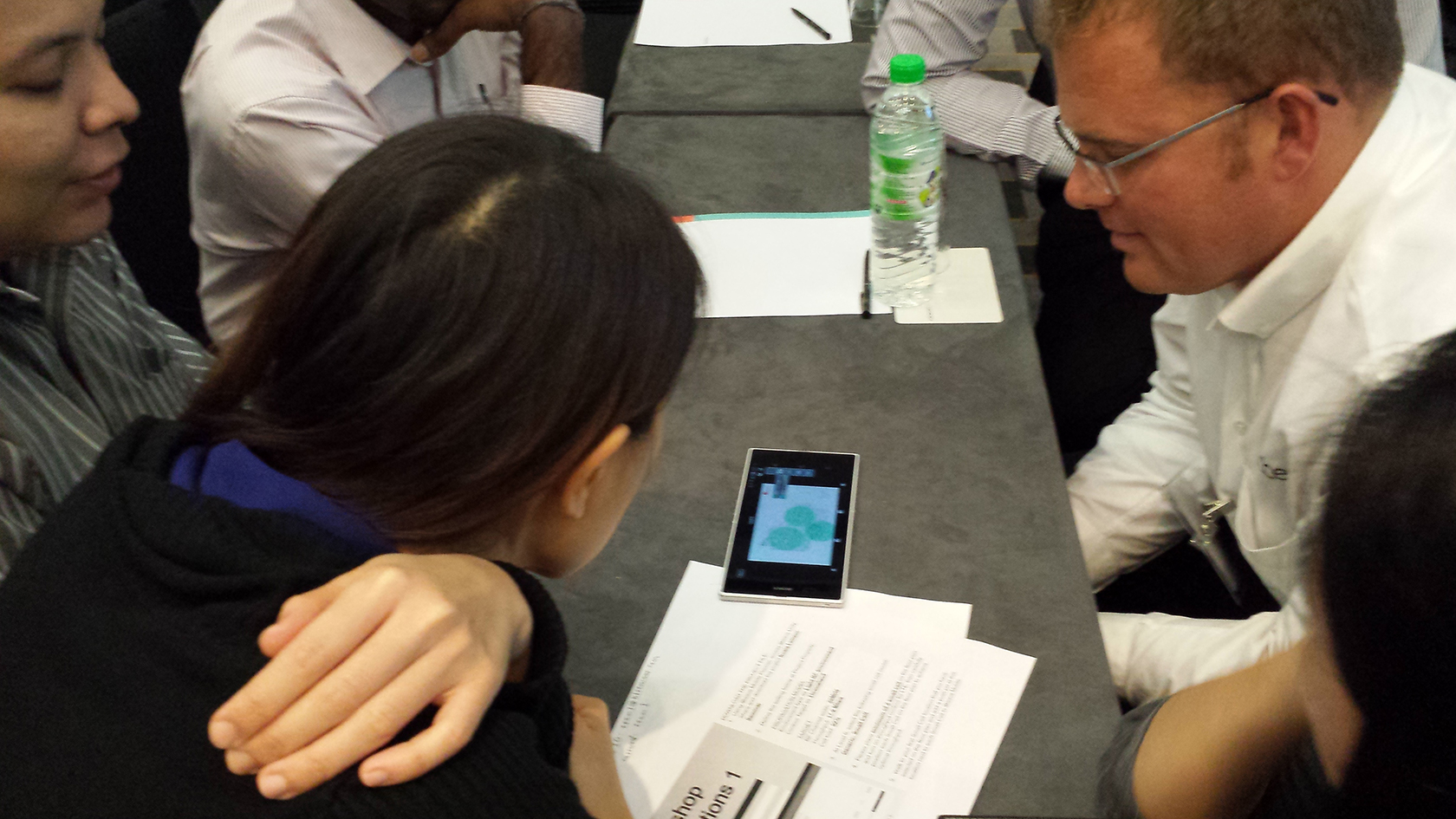 Since iBwave is recognized as the in-building standard in the region, the team naturally took some time to go over our solution offerings – including our latest iBwave Design features such as Survey Data Import and Management Improvements, Redundant DAS Design, LTE Advanced and PIM – and how they address IBC challenges.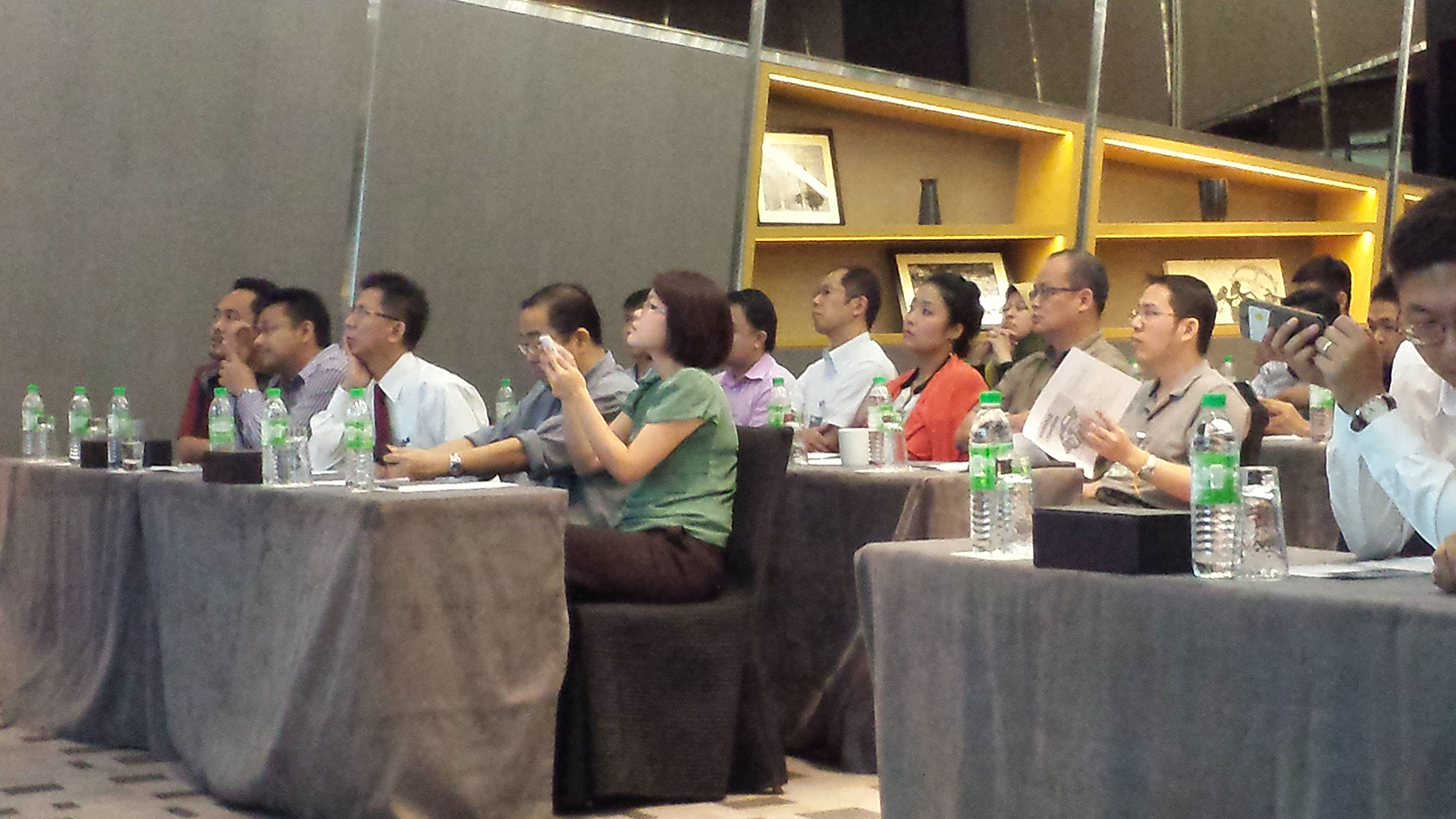 Sharing our key takeaways in front of a captive audience: "In-building wireless services are becoming a COMMODITY & EVOLUTION of planning, design & deployment techniques will provide high business value and increased ROI."
As is customary for our in-building seminars, we finished off the day with a lucky draw for a free iBwave Certification seat. (Flash news: we will be conducting a Level 1 certification program in Kuala Lumpur on Nov 11, 12 and 13 so register today to make sure that you don't miss out on this opportunity!)
Congratulations to our iBwave certification winners: Leong WM from Propel Network and Edeline Samsir Hadi from Maxis and thank you all for the great attendance. We certainly enjoyed learning more about your ongoing and future projects, and look forward to seeing you again soon…