Wi-Fi Design Strategies in a Converged World Webinar Questions Part 3: iBwave Products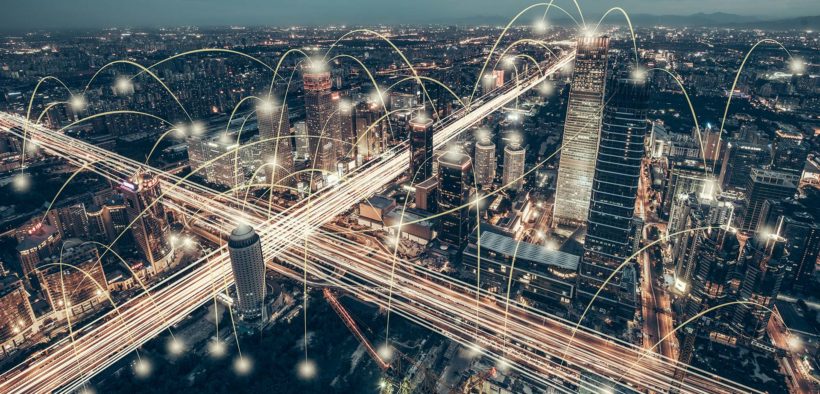 With iBwave Release 9 successfully launched we thought this is a great time to share the third installment of this post webinar blog series since this one is all about iBwave products.
And in case you missed this webinar or simply need a refresher, here is a link to the recording: Wi-Fi Design Strategies Webinar.
We are also holding some Product Demos in case you want to check out the great new features in iBwave Design 9 and iBwave Wi-Fi 9: Register for Demos
A big thank you to our experts Ronald van Kleunen, Vladan Jevremoivc and Ali Jemmali for taking the time to answer these questions. We hope you find these response informative, please let us know your thoughts.
1- Does iBwave contain digital product libraries for main Wi-Fi and passive products?

[Vladan / Ali] iBwave has a digital library database that contains over 25,000 active and passive components that can be customized by the user to design any cellular or Wi-Fi inbuilding network.
2- When doing the active/passive surveys, is there a recommended external adapter/antenna to be used w/ the software?

[Ronald] There is no recommended external/antenna to be used with the software but with the newer technology 802.11n / 802.11ac / 802.11ac MU-MIMO, etc. and the sensitive levels of the dongles/adapters (and calibration of the dongles) these need to be recommended. Also note when doing site surveys with mobile devices there is a lot of difference in Radios and Antenna's and you need to find a way to standardize for the RF measurements

[Ali] I agree and I understand the issue. Also, I think we should have our own dongle/adapter to be able to make some calibration of measurements. Unfortunately, for now we don't offer our own dongle/adapter at this point of time.
3- How to design a system to triangulate location on 1500 moving tags.
Systems like Ekahau Wi-Fi tracking

[Ronald] To design a location based system (LBS) or in this case an RTLS (Real-time Location System) to detect the battery-operated Wi-Fi tags. These tags send out so called "chirp" messages to the WLAN infrastructure (thus not the complete Wi-Fi protocol to associate to an AP, the reasons for that are battery consumption and the time to authenticate/associate). The WLAN infrastructure need to be able to understand these "chirp" messages and it need to be enabled (e.g. Cisco, HPE/Aruba, ExtremeNetworks/WiNG do support it and check with your WLAN Vendor if they can understand these chirp messages).

From an RF coverage perspective, these devices can send the messages at low data rates (low speeds) so that they can be far away of the APs. The lowest data rate is 1 Mbps (IEEE 802.11 which is the original Wi-Fi standard in 2.4 GHz), later standards IEEE 802.11b/g/n are backwards compatible with the 1 Mbps data rate (they basically shift back to IEEE 802.11 "DSSS" = Direct Sequence Spread Spectrum Modulation).

In a Wi-Fi design tool, the RF coverage need to be done in such case that all the APs cover the area to support 1 Mbps, but also that in this case the Ekahau Wi-Fi tags can communicate back to the APs (there need to be a balance between the radios). Both devices look at the so called "RSSI levels – Received Signal Strength Levels" to determine at which speed they can communicate (e.g. for 1 Mbps the RSSI is -97 dBm). Unfortunately, the RSSI is not standardized (you need to check the vendor's datasheets to see the mapping of RSSI with the dBm values). In addition, you also need to look into SNR (Signal to Noise) levels and Capacity requirements (e.g. how many Wi-Fi Tags are in that particular area as maybe more APs are needed).
4- How does iBwave different from other tools such as EDX ?

[Vladan / Ali] iBwave propagation module relies on modified ray tracing, which takes into account direct, reflected and diffracted paths. This method is inherently more accurate than COST231 or other direct path only algorithms. iBwave supports both cellular and Wi-Fi technologies, while most other planning tools can support only one, but not both. IBwave also has a capacity module, which helps network planners determine the needed number of small cells or APs in the network, under presumed traffic load. Lastly, iBwave digital library has a database with over 25,000 active and passive components.
5- Can iBwave design suite be used for enterprise Wi-Fi?

[Vladan / Ali] To design for enterprise Wi-Fi, IBwave suite has access to digital database that has over 25,000 active and passive DAS and Wi-Fi parts
6- When will Radiant Cable be available in the Wi-Fi software, as it is already available in the Enterprise version?

[Ronald] In the version 8.1.4.143 64-bit edition (used in the webinar) the Radiating cable is already included. The reference is to DAS (Distributed Antenna System) and Leaky Cabling. Those will not be used for Wi-Fi network designs, because of the Hidden Node issues.

The Radiant Cable can be found once a floorplan has been opened and select

Parts > Cable > Radiating Cable
8- Please let us know if we can use iBwave for outdoor Wi-Fi designs?

[Vladan / Ali] iBwave Wi-Fi is mainly intended for indoor environments. However, as you are familiar with capabilities of iBwave, coverage area of each AP could be determined using Fast ray propagation model, Cost231 propagation model and variable path loss exponent model.

Since we don't support the import of outdoor environments in iBwave, such as trees and buildings, I would suggest using antenna contours. In the upcoming release 9, we will be supporting smart antenna contours, that will utilize the 3D antenna patterns and also if any walls defined.
9- What if you have to design and outdoor Wi-Fi Network, can I use iBwave for this?

See the answer above by [Vladan / Ali]
10- Why iBwave vs other Wi-Fi planners?

[Ronald] To design wireless networks in Buildings it is not only Wi-Fi that need to be designed (as mentioned more services exist in the ceiling, like video cameras, Wi-Fi APs, sensors, etc.). Also, other wireless networks cellular/mobile, DAS typically need to be installed. iBwave supports these types of integrated tools. When focusing only on Wi-Fi networks, then the leading vendors are similar in functionality doing the RF planning / RF Site Survey (Passive / Active), but some differentiators iBwave has is the Project Management approach (different stages), a very detailed capacity dimensioning tool (I have not seen any other vendor doing it in such detail), 3D visualizations (antenna's and buildings), import of AutoCAD drawing (other tools also support it, but some do not visualize it properly) and integration with the Cloud and mobile devices as well supporting the site survey information to the cloud (now you can have people doing remote site surveys).
Stay tuned for the last installment of your questions next week.
Latest posts by Amna Chishty
(see all)