Dense Network Architecture – Why is it Important Now and Why Should You Care?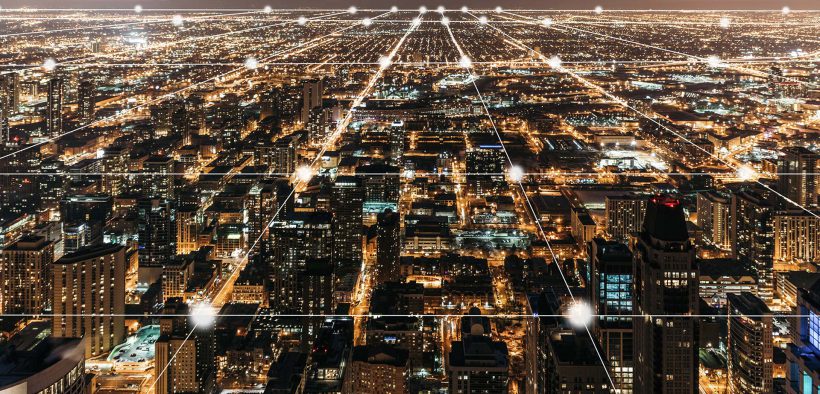 Dense Network Architecture – Why is it Important Now and Why Should You Care?
For the last 15 years iBwave has supported the majority of the carriers in the world through millions of in-building network deployments as they focused on a smooth and secure transition to the next generation of technology e.g. 3G to 4G. For the next 15 years we plan to accompany our carrier and enterprise customers on the same successful path where DNA (Dense Network Architecture) will play a central role.
DNA is the Path to 5G
With the completion of the first 5G new radio 3GPP standard, the wireless industry is in the final dash towards commercialization of 5G technology potentially by 2019. Major wireless carriers are actively conducting trials to prepare for the fast approaching commercialization phase of 5G. As an integral part of the wireless eco-system, iBwave is working closely with its partners to ensure that they are well-prepared for this final step. We have a clear vision today that networks are becoming denser, this is true from a couple of different perspectives. First, we see the fixed architecture is evolving towards richer fiber-based networks for both backhaul and fronthaul. Second, we see that there is a densification of Radio APS from 3G to 4G and also in Wi-Fi with the number of global Wi-Fi hotspots growing exponentially, and forecasted to grow by 454 million by 2020 (Statista). Also, a total of 2.3 million Small Cells were being shipped last year (Source: RCR).
Don't Forget the 3 80s
Industry trends and numbers shows that data traffic is increasing at a rate of 80% per year, we also know that 80% data traffic originates in-building and that 80% enterprises are ready to switch providers if they get better indoor coverage in an effort to improve customer experience. We can call this the 3-80's rule and if you look at it you should start thinking of your Dense Network Architecture (DNA), from an in-building standpoint. It is important to take this approach because this is where most of your traffic is happening and this is where most of the enterprises will focus their energies to improve quality of customer experience. Today however we are not seeing this mindset as a majority of the early 5G trials are happening outdoors.
Ensure Your In-Building Networks Are 5G Ready
To address the above, at iBwave we think that 5G trials need to be conducted indoors alongside the existing outdoor trials, to highlight potential deployment issues for your Dense Network Architecture (DNA). Potential issues such as the current structured cabling and whether it supports DNA, or not? We have to move into a fiber-rich architecture inside the building, we need to figure out whether passive optical LAN is going to replace the typical CAT 5 or CAT 6 structure cabling? The 3 80's rule should make us focus much more on in-building because that's where the traffic is. This will help us pin point potential issues which might be very critical, for example whether the current cabling CAT 5 and CAT 6 is able to handle 5G or whether this next gen technology requires fiber rich networks inside the building.
Ask the Insiders
iBwave is happy to help our Carrier and Enterprises customers navigate the world of DNA and 5G networks by helping them prepare in advance and choose the best options. If you are an enterprise and you are curious about hearing what DNA and 5G will mean for you then come talk to us.
Send us your comments below or ask us a question here
Latest posts by Claude Echahamian
(see all)