Annual Maintenance and Support Program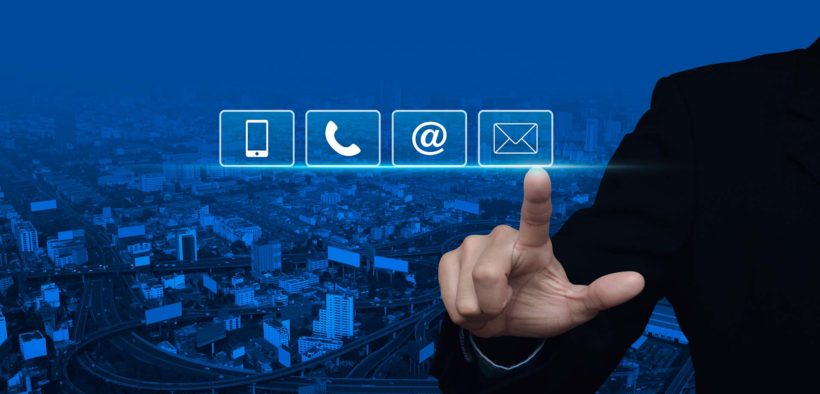 Do you know about iBwave's acclaimed Annual Maintenance and Support program?
Among iBwave users, we are well known for the customer support we provide and the effort we put into listening to what our users' need and regularly delivering relevant and valuable product updates. Which is why the majority of our customers opt to participate in the iBwave Annual Maintenance and Support (AMS) program.
What is our AMS program?
AMS is a wide range of support services and resources that will help our customers get the most out of their investment in iBwave software and fast track their wireless designs.

Here is how AMS will get you there.
Global 24/5 Support Desk
Have a technical issue or not sure that you are working as efficiently and effectively as possible? Benefit from years of knowledge and experience of our customer care team. Get help in solving your dilemma and get your work done right and quickly!
Our support works in all major time zones (EST, CET, and SGT) from 9 am to 5 pm. Reach out via email, online chat or by phone. Our support team of experts are very efficient and have 95% approval rating.
Besides, we publish all solved support issues in our support knowledge base, so you also get access to the extensive library of hottest support topics and their resolutions.
Major Software Upgrades
Stay up-to-date with the latest software upgrades and get the most out of your iBwave tools' functionality and productivity!
All our existing AMS subscribers are entitled to a minimum of one major yearly upgrade (usually it's more like 2, sometimes even 3)that covers all products in the iBwave Suite.
Regular Software Enhancement Updates
Aside from the major releases, we make smaller updates and enhancements on an ongoing basis. Take advantage of all the improvements we issue!
Last but not least, we include AMS with every first-year license for free. So you have plenty of time to try it out and see how awesome it is.
Components Database
Our components database is one of the largest databases of network components on the plane. With over 29,000 parts it is truly glorious and ever growing! Here you can always have access to the newest vendor-modeled network components for any of your wireless network designs – regardless of the technology.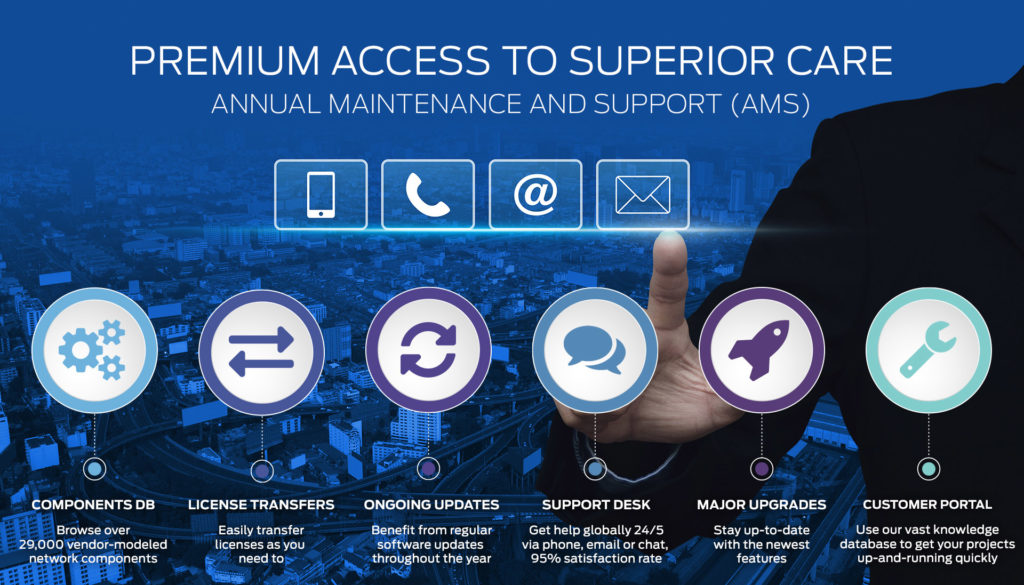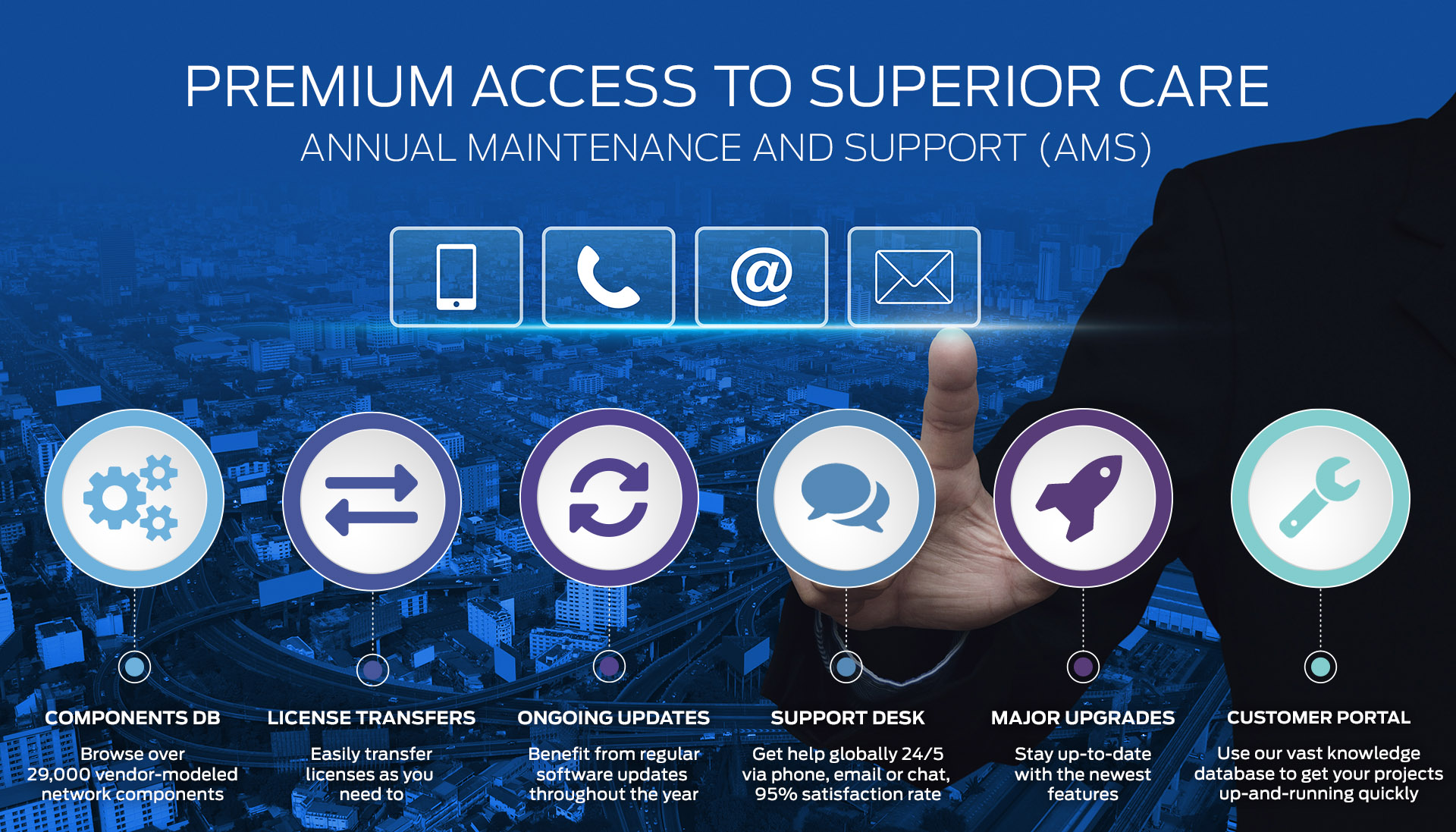 License Transfers
Had an unexpected team shift or just want to change up your users? We got you covered. Transfer licenses to your colleagues as you need with no hustle and at no additional cost. Transfers can be done from one user to another within the same company with a maximum of 2 times per user a year.
MyiBwave Customer Portal
This is where all the magic happens! Here you can set up your license transfers, watch training videos, browse through support cases and get reconnected with others on our user forum.
Latest posts by Anastasia Hamel
(see all)