Cheytec Telecommunications Brings Better Indoor Coverage to the Enterprise using iBwave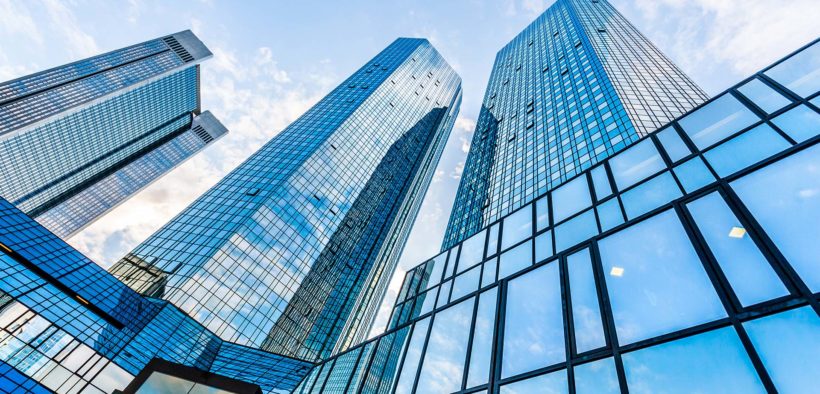 Given our ever-growing need for data in today's world of smart cities, smart buildings and the Internet of Things, the need for fast, reliable connectivity indoors has never been greater. Especially when it comes to the Enterprise.
Traditionally, wireless operators have been the main drivers for deploying indoor wireless networks to Enterprise venues and real estate properties. But with tenant and user demand out-pacing the carrier's ability to -fund systems, building owners and Enterprise customers are now seeing the value of making capital investments in their properties and meet the demands of their network users.
Meet Cheytec Telecommunications, an iBwave customer whodelivers multi-operator turnkey in-buildng LTE solutions. Cheytec is helping to make an economic shift away from the carrier by expanding the addressable market to include building owners and enterprises. Cheytec does this by working with the wireless operators to bring their spectrum into buildings and leverage a highly developed partner network for both technology and service delivery. Capital investments in LTE coverage made by the building owner enables not just great indoor wireless service, but the opportunity for increased cash flows, higher valuations for property portfolios and new revenue sources. For wireless operators, the in-building system helps extend indoor coverage, densify networks, offer new services to current customers and gain net-new subscribers.
How has iBwave helped?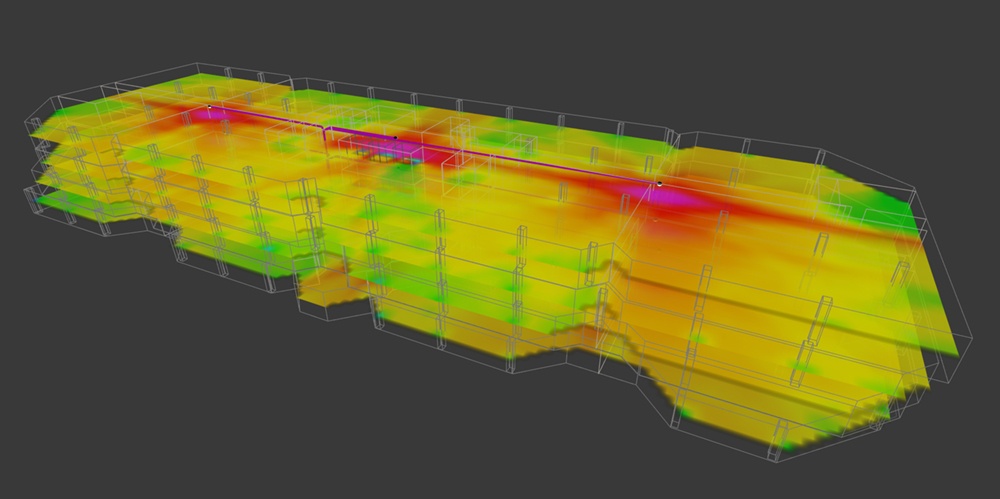 Designing a multi-carrier indoor wireless networks certainly comes with its fair share of challenges, especially when you are designing for multiple technologies – Small Cells, DAS, and Neutral Host D-RAN(C-RAN), and multiple different venue types.
Previously, Cheytec typically used iBwave to design sports stadiums and transportation hubs – but now they are focusing more on the Enterprise verticals, and with that comes different challenges to overcome. For example, the image on the right shows a heatmap generated in iBwave Design for a 4 story office building which Cheytec used to help select the right solution for this particular venue, accurately assess coverage and capacity requirements and estimate the cost of the entire system.
When using iBwave Design Enterprise, our multi-technology indoor wireless network planning and design platform, Cheytec's engineers work more productively and can focus simultaneously on multiple projects. The result? Cheytec has reduced their network design process time by an estimated 30%.
Additionally, iBwave expedites the customer approval process significantly as customers recognize that they only use top quality tools and technologies within their designs – and that they have the ability to offer a wide range of in-building technology solutions with multiple design options.
These benefits also lead to reduced time spent on project coordination internally. Because of the speed and flexibility of iBwave Design, it allows Cheytec to accomodate design changes without necessarily altering the project timeline.
"By using iBwave we shorten our response time in terms of delivering a proposal enabling our team to close more deals and generate more revenue."
José Sangiuliano – Chief Technology Officer, Cheytec Telecommunications
Cheytec's Favorite iBwave Features
When asked what their favorite features are in iBwave Design, here is what Cheytec said (and why):
Automation of Design Enterprise Networks
With the powerful and intelligent design automation that iBwave provides, design errors are reduced and the time to produce and change designs is accelerated – iBwave also provides them with an efficient way to provide alternative design options for comparative purposes.
3D Predictive Modeling
3D predictive modeling has also been very helpful to Cheytecby providing their customers with a powerful way to visually show the benefits of the proposed solutions and the network performance prediction results, similar to the image on the right showing the 3D model for 40+ story hotel DAS project.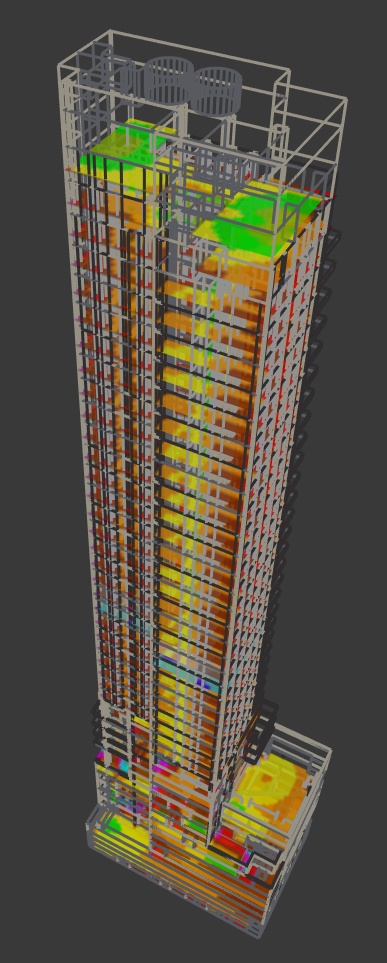 Design and Simulation of Most Cost-Efficient Designs
Also, with the capability to design the entire network using the iBwave database of over 25,000 network components for all wireless technologies, Cheytec is always able to generate a full BOM with Cost Details. This means always being sure they are simulating the most cost-efficient designs, and that their customers have the best design possible for their specific building.
Cheytec's mission is to deploy the right solution into the right building every time. Using iBwavehas helped them to achieve this consistently.
Conclusion
iBwave has been a key partner for Cheytec by providing a powerful, flexible and comprehensive software solution to provide Enterprise customers and property owners with turnkey LTE solutions that drive value.

Thanks for being such a great customer Cheytec Telecommunications!
Are you an iBwave customer that wants to be featured in our Customer Spotlight series? Send us an email at marketing@ibwave.com
Latest posts by Frederic Jacques
(see all)