Customer Spotlight! Meet RAN WIRELESS and Their Amazing 3D Models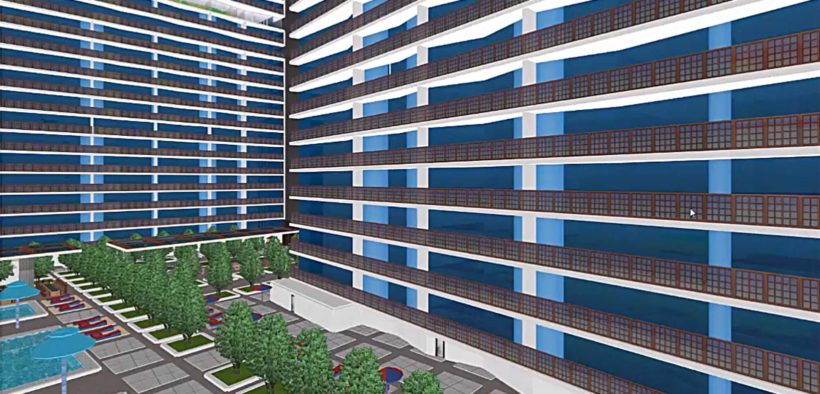 Warning: This blog contains 3D models that may cause you to whoop and holler.
There are a few capabilities that iBwave is well known for in the market, but certainly, one of the most stand-out capabilities is the 3D modeling that comes with the iBwave wireless network design software. And while we can all agree that the 3D models are awesome to look at, the real value behind why our customers use this feature for their network designs is because of the level of prediction accuracy it allows them to pass onto their customers and the network end users – and as a result, the time and cost savings that comes along with it. Plus yes, the 3D models certainly are a marketing feature for any of our customers in the bidding process, enabling them with a powerful and visual way display exactly how the network they've designed will perform in customer's venue.
One of these customers is RAN Wireless Pvt – an iBwave customer for many years now, RAN Wireless relies on their 3D modeling expertise and the accurate prediction results it brings to win new customers and build strong relationships with their existing ones.
In the words of RAN Wireless CEO, Faisal Khan, "realistic modeling leads to realistic designs".
It's a sentiment we've heard many times from our customers, and one of the driving forces behind the implementation of our 3D modeling capabilities many years ago.
Here's a short demo reel of some impressive models they have done ?
????????…right?

I sat down and talked with the founder of RAN Wireless, Faisal Khan, a bit ago to learn more about them as a company and to understand more what goes into their modeling, and what the most significant benefits are that they see are as a result of their efforts.
Here's what he had to say.
What iBwave products do you currently use?
iBwave Design and iBwave Wi-Fi.
What types of projects does RAN Wireless use iBwave for?
We've done over 300 designs using iBwave including DAS, Small Cells and Wi-Fi network design projects. We specialize in stadiums, tunnels and metro stations but have done all types of designs including hospitals, hotels, apartments, campuses, convention centers – and many more.
What is your process for modeling? How long does a model typically take you?
We use elevation plans, Sketchup and Google Earth to understand the layers, and visualize the venue, and then proceed with modeling the venue in iBwave itself. We spend the time on this part of the project because an accurate model will lead to accurate results – and for us, the more accurate the prediction results, the less time we spend tweaking or troubleshooting the design post-installation.
How long would one of your stadium designs take to model?
This takes us about two weeks to model – but time spent here saves any time we have to spend post-installation. In fact, it is one of the main reasons our customers choose us – the accuracy with which we can design their networks. If a venue is modelled incorrectly, predictions will be incorrect – we've seen it.
Do you model all venues with such detail? Or is it just the larger projects like stadiums?
All of our projects are done to the same level of detail and accuracy.
What is the value of modeling to such detail for you?
As a smaller business, we need to differentiate ourselves and the #1 one we do that is with quality. I always say that for us it is all about quality – it's something we are never willing to compromise on, and it's something we are very well known for and the reason our customers stay with us. By modeling the venues we are designing in the most realistic way we can deliver the highest quality of network to our customers. What makes us different to others is iBwave and how we use it.
We often hear that modeling takes so long to do, can you talk about why it's so important to you and your team to take the time to do it in such a detailed and realistic way?
Every design, in particular for more complex venues like stadiums, tunnels, subways, racetracks, goes through a cycle of approvals and many test walks to check the feasibility of the design. Accurate modeling of the venue and the design itself reduces the time to do these validation walks significantly when it comes to checking the feasibility of component locations.
What about when it comes to prediction accuracy? How much accuracy are you able to achieve with such detailed modeling?
Our prediction accuracy is very high because of the level of effort we put into modeling – this gets reflected in the KPI's post-installation as we are on average about 95% accurate if we get all the modeling information we need – that 5% margin of error is simply because with 2D drawings it's very hard to understand some of the more complex structures. For us, this level of prediction accuracy means there is very little troubleshooting to be done once the network is installed, and we don't have to worry about major issues like moving components, re-routing cables, etc after installation. And in the carrier world, it's also very difficult to go back to them o get design changes approved once it's already approved – it can lead to large and costly time delays. So while we do spend more time up front modeling, all in all, it has led to faster overall project cycle timelines.
What is the most valuable thing about iBwave to you?
The whole software is valuable to us, we love the software – and we also love the support that comes with it.
And we appreciate you RAN Wireless! Thanks for taking the time to chat with us!
Wirelessly yours,
Kelly
Interested in being featured in our Customer Spotlight blog series? Send me an email at kelly.burroughs@ibwave.com and let's chat!
Latest posts by Kelly Burroughs
(see all)