Feature Spotlight: Optimized Inclined Surface Modeling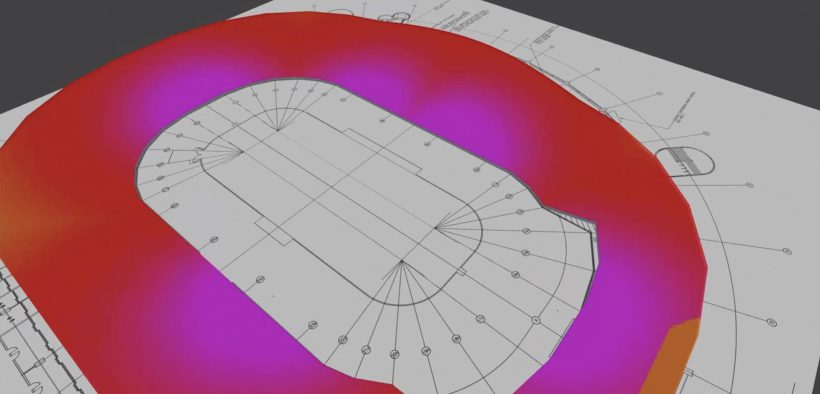 Many users understand the negative effects poor modeling can have on RF performance and cost. But inaccurate prediction doesn't just have financial implications, it can also double the time it takes to complete a wireless design — especially when it comes to complex venue modeling.
In iBwave Release 13, we've introduced optimized inclined surface modeling to address this concern. With the latest version, users can now draw multiple inclined areas at once when modeling for large complex venues. This is particularly useful when designing for large arenas and stadiums with rows of inclined seating – users can expect to cut up to 60% of the time normally spent modeling these types of venues.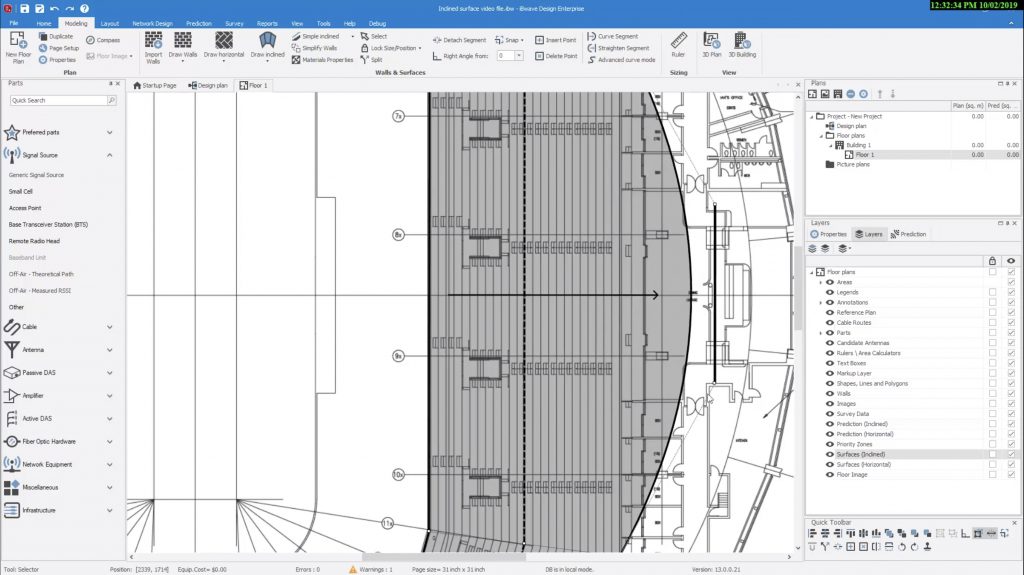 Users can also model curved sections of the inclined surface for the purpose of modeling a curved seating area or other curved sections in a stadium or complex venue.
Designers can now define an inclined surface as a prediction area and run required output maps. These results can then be displayed in iBwave's built-in 3D viewer. To isolate prediction sections, users can split the incline segments to omit from the prediction results.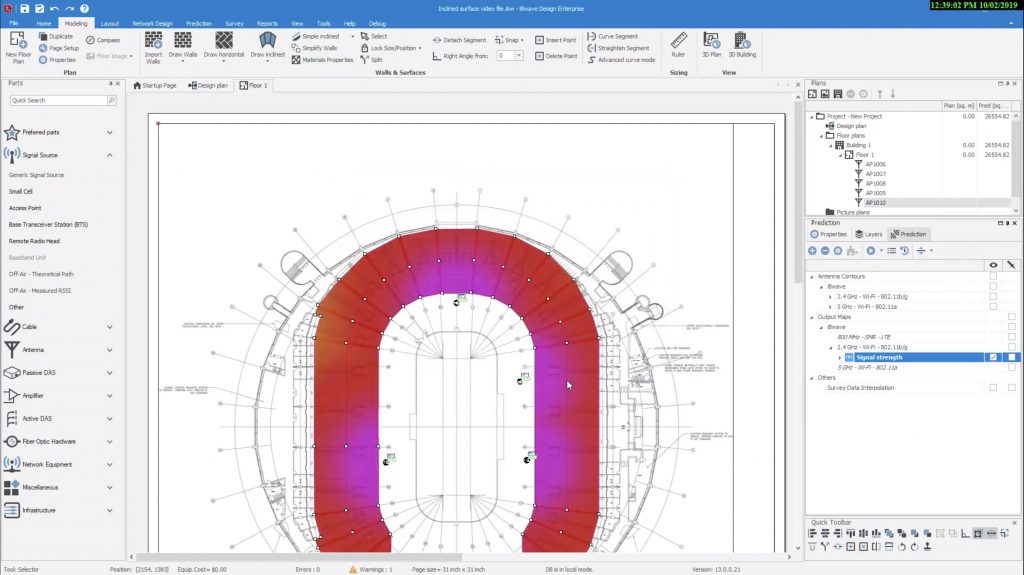 iBwave Release 13 also adds new enhancements that simplify floor and design plan modeling. Improvements include:
A displayed riser notification message when connecting parts across different floors
The ability to make multiple duplicates of one floor
Note that the pictograms and riser notifications are applicable on Design plans only.
To download the latest version of iBwave, log in to your My iBwave portal.
Learn More About Complex Venue Modeling
Want to see the complete list of new features in iBwave Release 13? Check out our what's new page.
To go in-depth on modeling wireless networks for complex venues like stadiums and arenas, read our e-book all about the topic.
Have you watched our Designing Wi-Fi Networks in Complex Environments webinar with industry expert Tom Carpenter? You can access it on-demand along with all of our other webinars right here.
Latest posts by Ben Adler
(see all)