Feature Spotlight: Beamforming in 5G Design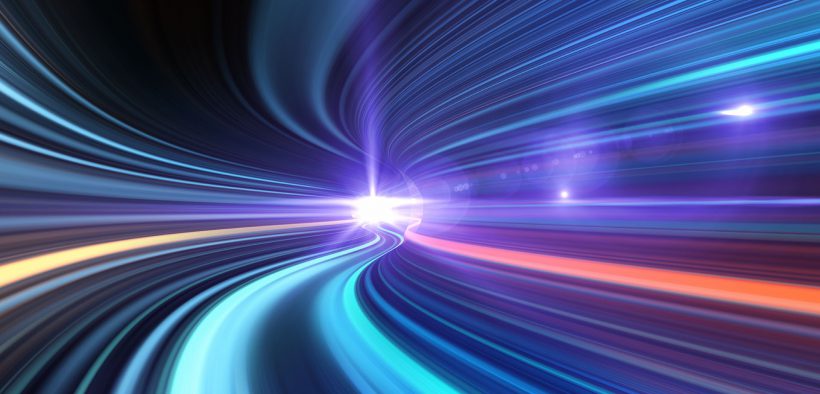 Have you downloaded the latest version of iBwave? In this article we're going to put the spotlight on Beamforming in 5G design – one of the key new features in Release 13.
What is Beamforming?
In iBwave Release 13, users can configure multi-beam antennas to support beamforming for 5G NR. They can also add individual RF patterns to components, which can then be combined into a single pattern for prediction. Effectively, you'll be able to trial and preview the effect of individual beam configurations while designing in-building 5G networks.
Beamforming will improve over time as OEMs add more components and beam configurations to the iBwave DB. Product managers are working closely with manufacturers to roll out new VEX files, and users can anticipate increased beamforming for 5G NR functionality in 2020 and beyond.
How does Beamforming work?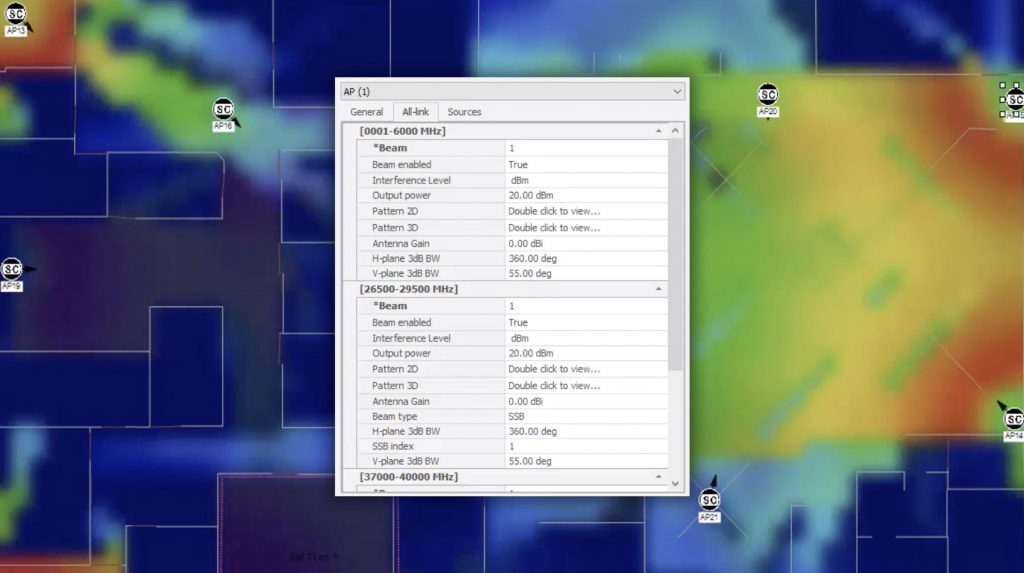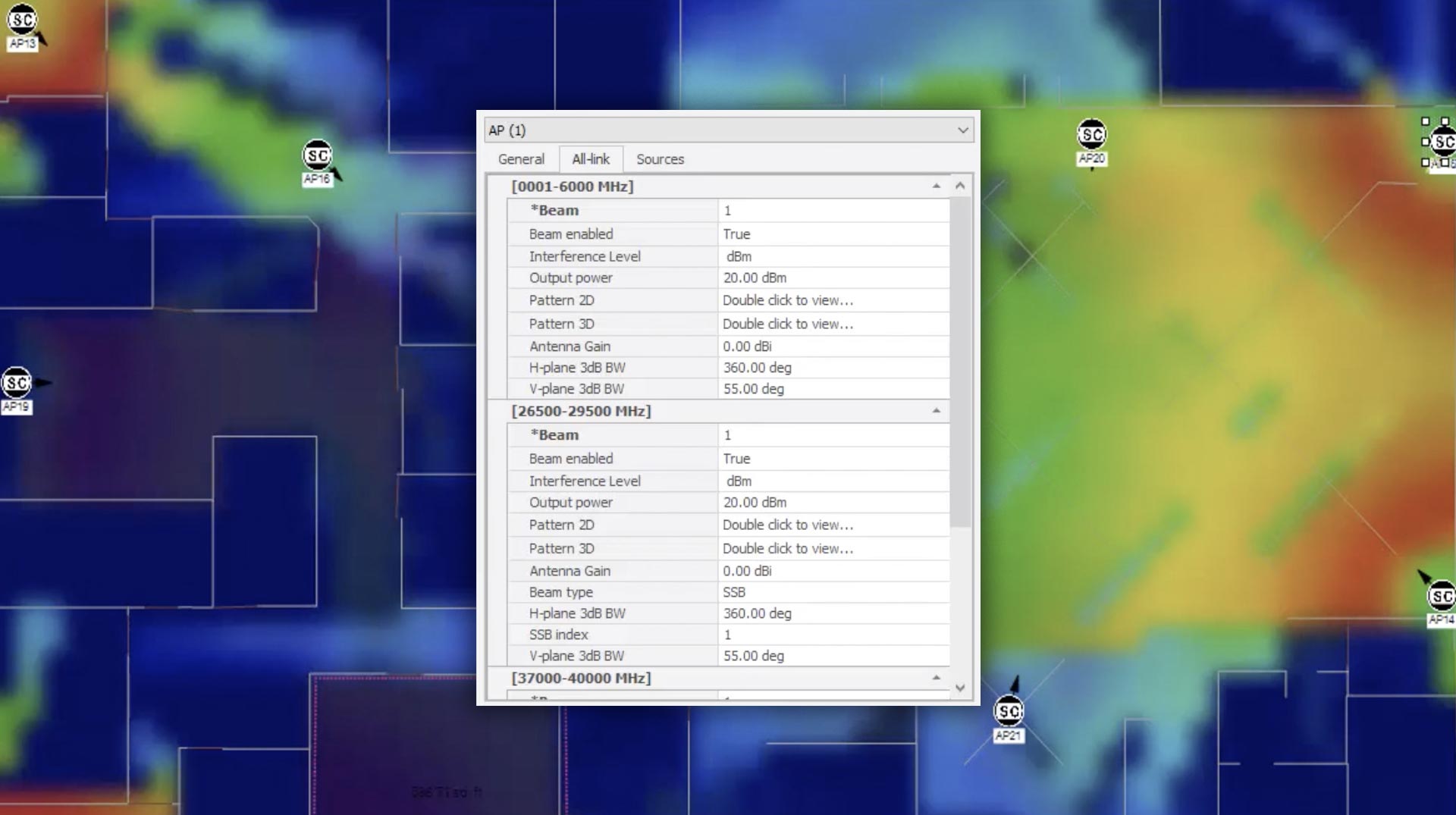 Engineers can now configure multi-beam antennas (including sub-panels) and multi-beam small cells in the database editor and apply them to design projects. The DB Editor now allows users to view and filter RF patterns for beamforming antennas and small cells by beam type and beam index.
Predictions are calculated according to the beam-type associated with the output map when including a beamforming component in a 5G NR design. For example, SSB beam types will use an SS-RSRP map.
When the user defines PDSCH beam types, iBwave uses these to calculate MADR values. Users should note that the composite power values listed on tooltips represent the maximum gain value of the combined beam pattern. In predictions, coverage maps create a combined beam pattern.
Enabling or disabling individual beams will automatically update the output map using Beamforming with 5G NR antennas.

Want to learn more about Beamforming and 5G design?
Download this 5G NR quick reference poster to easily see beam measurements and SSB patterns while designing 5G networks.
Go in-depth on Beamforming with 5G expert Ali Jemmali in our webinar all about the topic.
Find out how to future-proof 5G for in-building design and convergence in our recent blog post.
Latest posts by Ben Adler
(see all)