R9 Sneak Peek: Software Selectable Radios #Comingsoon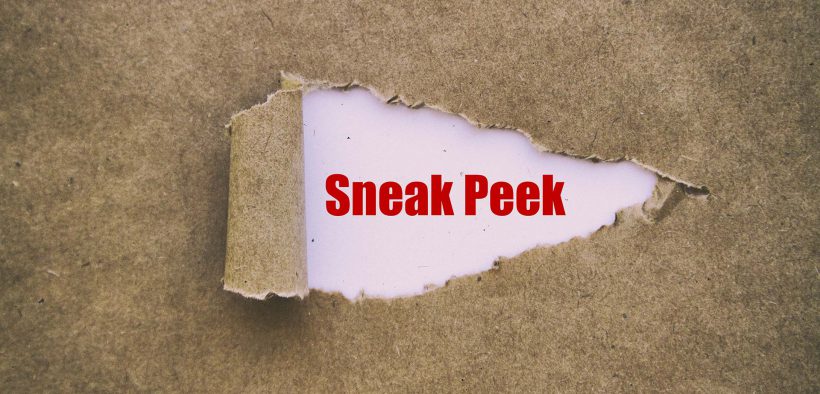 With iBwave R9 about to launch in the coming weeks, we've slowly been hinting at some of the features that will be included.
This week, we're here to talk about the new multi-radio/software selectable radio support that will be included in the R9 of iBwave Wi-Fi.
Why Multi-Radio APs?
As we all know, capacity planning is now critical to successfully designing high performance Wi-Fi networks in high-density venues.
Multi-radio APs help to optimize capacity planning of a network and can save companies both equipment and troubleshooting costs. They are popular when it comes to high-density design venue and we've been getting more and more requests to support them within our software.
Starting with iBwave R9 we will now support Multi-Radio APs in our softwares.
Here are a couple of the big reasons we see this new capability as valuable to our users:
Optimized Capacity Planning
Today, if a network designer wants to include a multi-radio AP in the design of a network, they need to overlay multiple single radio Aps on top of each to make ensure the capacity planning requirements are met. With the ability to now design with multi-radio APs, there is no more need to layer the single radio APs on top of one another and prediction results will be more accurate to reality – saving re-design and troubleshooting costs post-implementation of the network.
Below is an example of a Xirrus multi-radio module. In it, you can see the position of radio modules in the Access Point with the reference being radio Slot 1. The radio module slot can then contain either 2.4GHz or 5GHz radio module (software configurable) or it can be an empty slot. Any combination of 2.GHz/5GHz is possible to design with.
On each radio module, the configured channel and it's output power per MIMO stream (excluding antenna gain) is shown.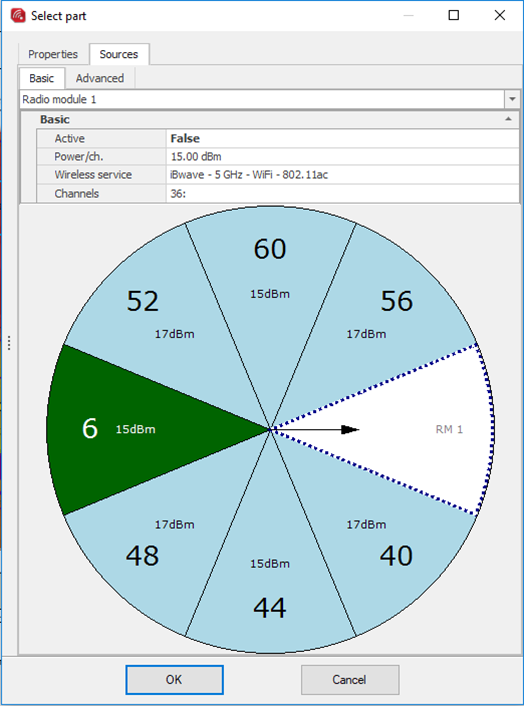 An Accurate Bill of Materials
Going back to the issue of layering single radio APs to simulate a multi-radio AP, this also meant that the bill of materials would be inaccurate – and as a result so could cost estimates.
In iBwave Wi-Fi, multi-radio APs will now be a part of the Bill of Materials that can be quickly generated under the 'Reports'.
Here's an example of a BOM with Cost Details, that includes Aerohive's AP550 Multi-Radio AP: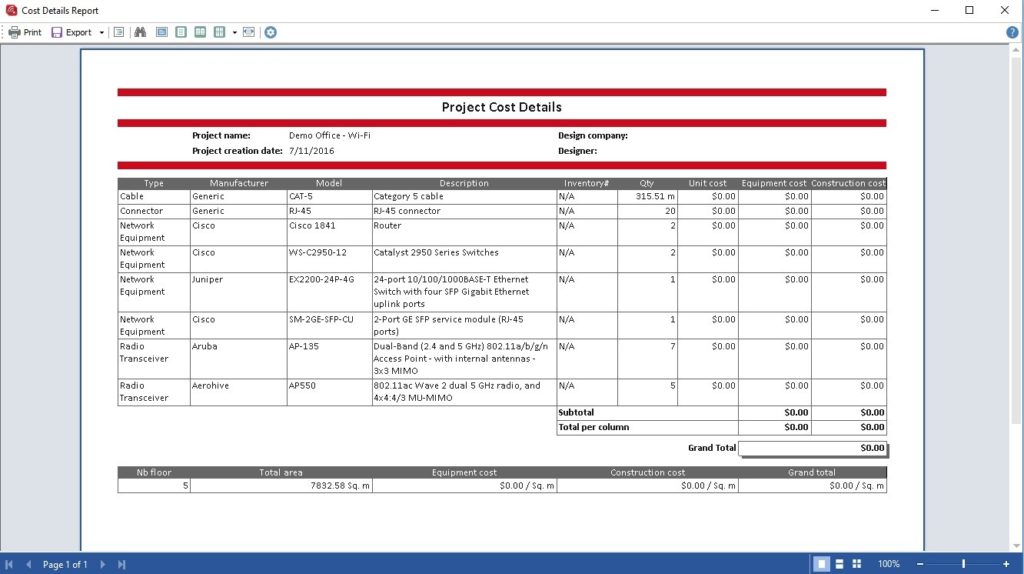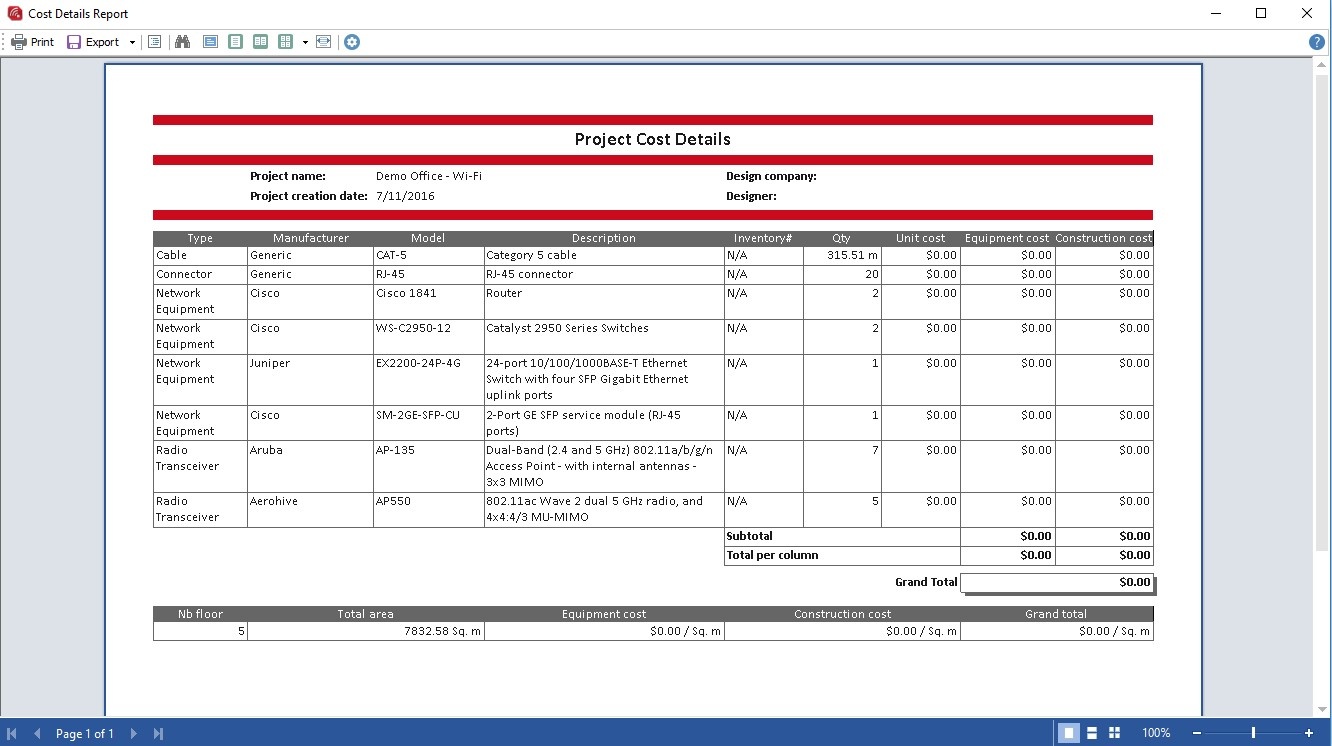 So what APs have we added?
We're always adding new parts to our components database of over 25,000 parts but for this upcoming release here are the multi-radio APs we'll have in our database ready to go:
Aerohive AP250
Aerohive AP550
Cisco AIR-AP2802E-x-K9
Cisco AIR-AP2802I-x-K9
Cisco AIR-AP3802E-x-K9
Cisco AIR-AP3802I-x-K9
Cisco AIR-AP3802I-x-K9C
Cisco AIR-AP3802P-x-K9
Xirrus XR-2226
Xirrus XR-2236
Xirrus XR-2426
Xirrus XR-2436
Xirrus XR-2436-WAVE2
Xirrus XR-4426
Xirrus XR-4436
Xirrus XR-4826
Xirrus XR-4836
Xirrus XR-4836-WAVE2
What are the people saying about it?
We checked in with CWNE Ty Parker of Xirrus Riverbed who has this to say about our new capability to support the Xirrus Multi-Radio APs (and some other really nice things!):
The ability to design and visualize Wi-Fi networks in 3-D is a unique iBwave feature that I have come to rely on for access point placement and troubleshooting. The granularity iBwave provides is exceptional, especially with the new capability to design with multi-radio APs that are unique to Riverbed Xirrus for supporting high density Wi-Fi networks. Add to that the mobile tools and the variety of reports you can generate makes iBwave an invaluable tool for Wi-Fi deployment. – — Ty Parker, Director Solutions Engineering for Riverbed CWNE #173
And that's it, a small sneak peek of our new Multi-Radio AP support in the upcoming version of our software. Watch for the new release of both iBwave Wi-Fi and iBwave Design, coming very soon!
Wirelessly yours,
Kelly
Latest posts by Kelly Burroughs
(see all)