How To Future-Proof 5G for In-Building Wireless Systems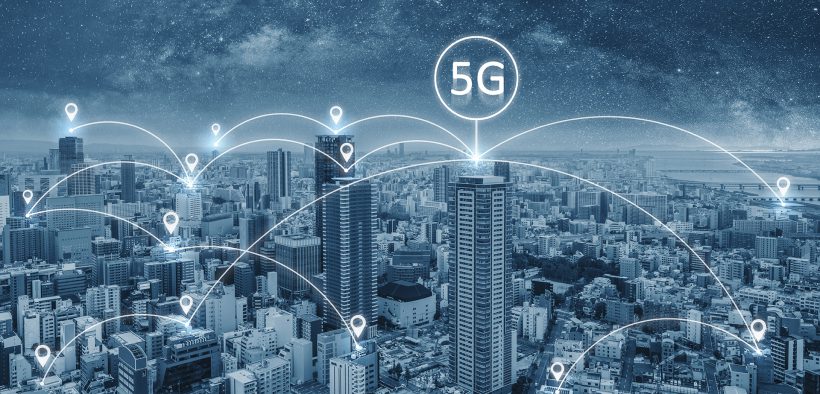 This is an excerpt from our eBook written by Dean Bubley of Disruptive Analysis, "5G and In-Building Wireless Convergence." To read the full version, click here.
As a general rule in wireless design, project stakeholders need to plan ahead, and design "future-proof" infrastructure where possible. Or at least have a good way to model different 5G radio and business-model options as they become clearer. That said, there remain many unknowns, so flexibility will be hugely important.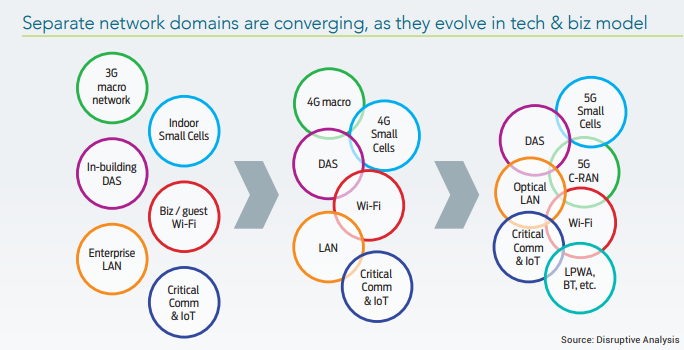 Deep Fiber Indoors
Today, more demanding active DAS and Wi-Fi needs have meant fiber has been deployed "deeper" through newer buildings, in risers and wiring-closets and equipment rooms, although it is usually still not 100% end-to-end.
This drive will continue – despite all the variables around 5G spectrum and business models, one of the inevitable outcomes is a desire for more, deeper fiber. There are multiple future use-cases for in-building optical, which together are likely to require much deeper, more extensive and holistic deployments:
Active DAS systems and cellular small-cells (including support for MIMO and much-higher frequency bands)
Gigabit fixed broadband for MDUs
Backhaul for Wi-Fi APs
Reduced space, energy and maintenance associated with copper wiring
Smart-building systems and IoT connectivity
Optical LAN
Connecting remote radio-heads for Cloud RAN
Redundant cabling where future uses may be business/safety-critical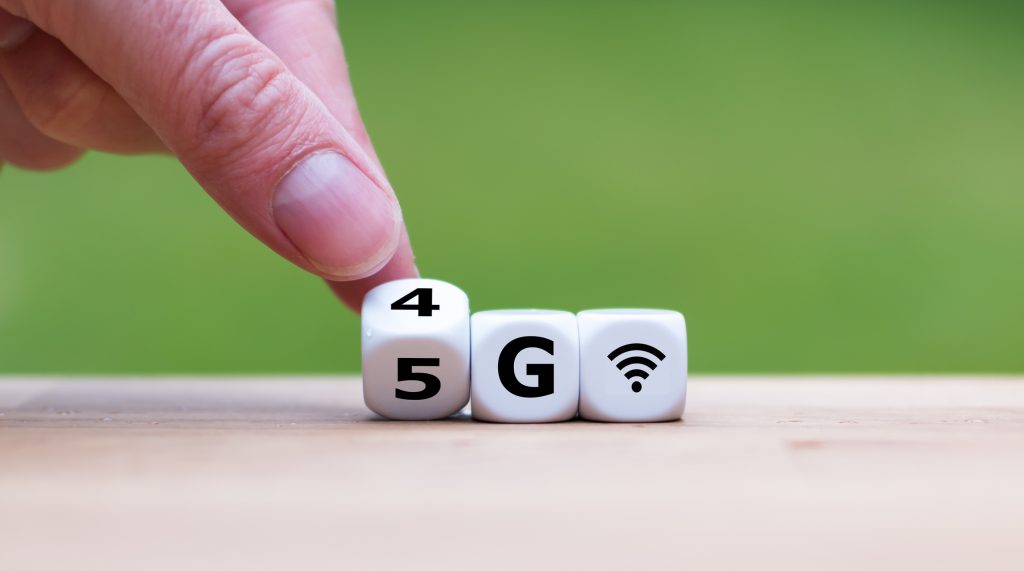 Planning, Insight and Tools
The 5G era – and its rapid evolution of new use-cases and business models – will mean that in-building systems need better upfront planning and design, and continued market-scanning and updates.
Rather than a one-off, static design, it will be necessary to continually update, extend and enhance the infrastructure, especially given the likely future evolutions to 5G radio and use-cases over time.
Ideally, there will be tight integration and shared blueprints covering the radio domain, fiber/ electrical connections – and perhaps also reflect the changing outdoor macro environment as well. In other words, 5G for in-building wireless systems (and its supporting fiber backbone) will become more of an opex rather than capex cost. Facilities managers and building owners may choose to either recruit specific expertise, or outsource to a new class of service providers.
New spectrum bands, device and application types, regulations and user-expectations will be present in all industries and building types. It is still unclear how future in-building systems will support 5G elements such as mmWave radio, or "end-to-end" network slicing.
Because 5G will be a continual evolutionary process, it is important to start improving capabilities without waiting for a defined end-point in standardisation or adoption. To adopt a software-industry phrase, the in-building network will need to become "agile" and improve its capabilities during operation in an ongoing fashion .
Want to learn more about 5G for in-building wireless systems? Check out our webinar on taking 5G indoors.
Don't have time to watch the whole webinar? Download your free 5G technology primer white paper and read at your convenience.
Find out how iBwave ushers in the era of in-building 5G in our blog post all about Release 12.
Latest posts by Ben Adler
(see all)