iBwave Release 19.1 Streamlines Private and Wi-Fi Network Design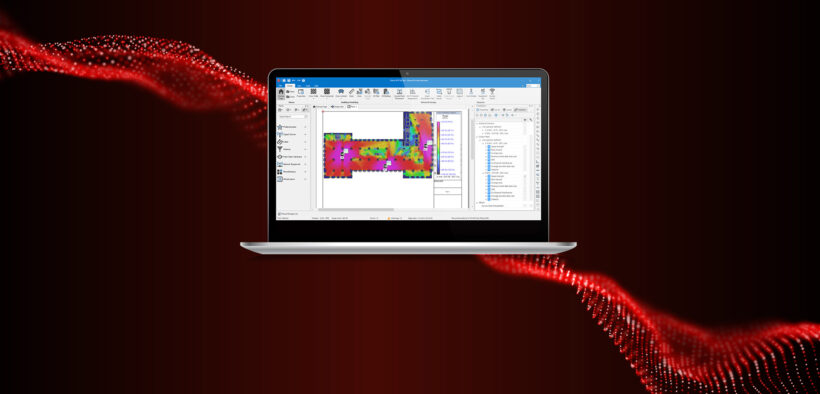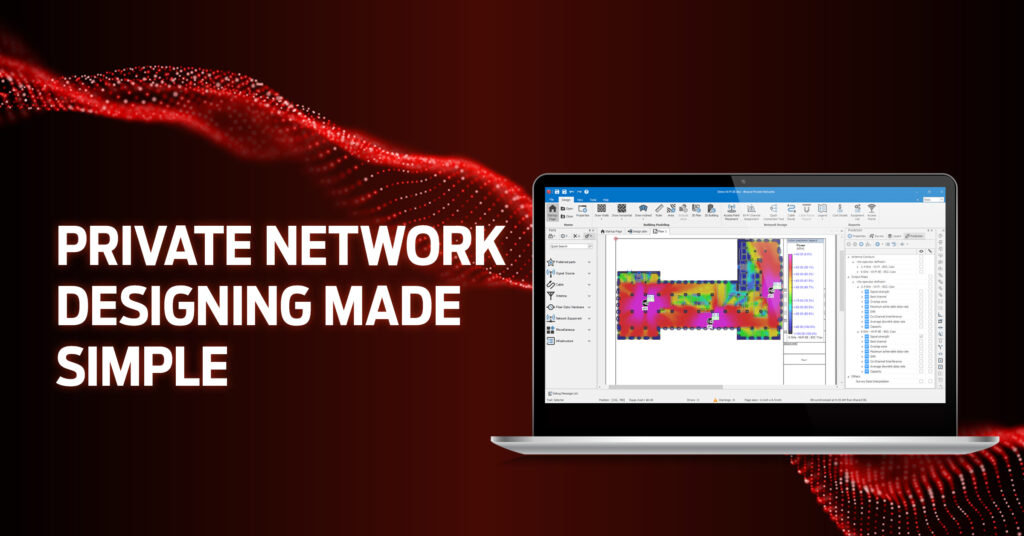 Release 19.1 of iBwave Private Networks (CBRS & Wi-Fi and Wi-Fi only) is now available. As part of the latest release, we've added a new feature that makes the design tool more flexible for users: Basic Design mode. And we've added Wi-Fi 6E to our Auto Channel Assignment to further streamline the Wi-Fi network design process.
These additions make the process of designing in-building private wireless networks more straightforward. By leveraging them, network designers can build robust, reliable networks more quickly and easily.
Scale Workflow to Job Complexity With Basic Design Mode
Network designers often have a large variety of networks to design. Some are highly complex and intricate while others are much more straightforward. By default, iBwave Private Networks (CBRS & Wi-Fi and Wi-Fi only) has everything a network designer needs to design high-quality networks at either end of the scale.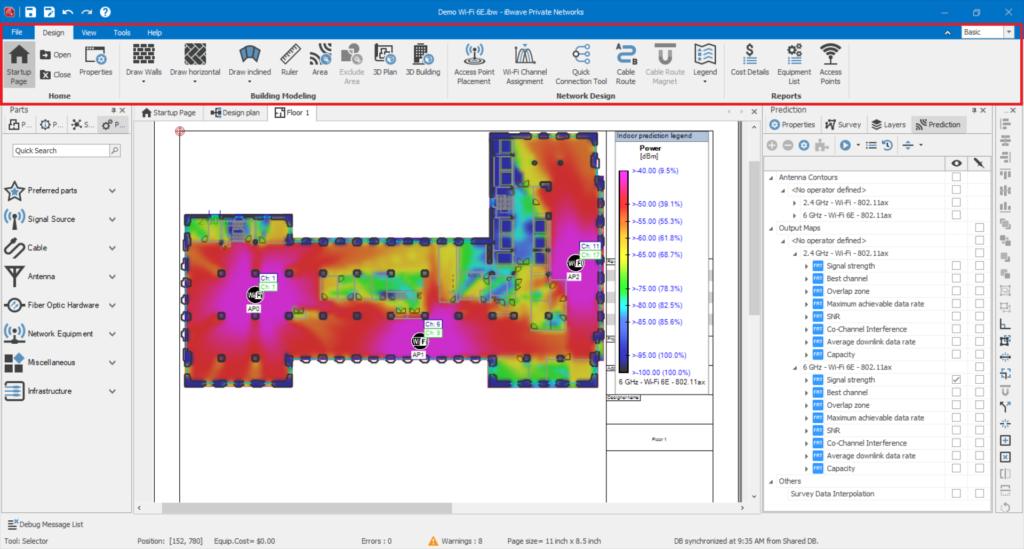 The addition of Basic mode gives designers the ability to scale the complexity of the tool they're using to the complexity of the network they are designing. This flexibility allows users to switch their UI and structure their work process to fit the task they're undertaking.
Toggle Between Basic and Advanced Modes as Needed
Basic Design mode has been added to the drop-down menu in the top right of the application window of iBwave Private Networks. This menu allows users to toggle between Advanced mode and Basic mode as needed. Network designers can move dynamically between modes during a single project. If a job ends up becoming more complex than anticipated, simply toggle Advanced mode and every tool needed is immediately available. If it ends up being more straightforward than expected, Basic mode offers a stripped-down, streamlined UI, simplifying the work process.
In Basic mode, there are only four ribbons:
| Design | View | Tools | Help |
The Design ribbon contains the four main functionalities needed to design a Wi-Fi network: Home, Building Modeling, Network Design, and Reports. Walls drawn on floor plans in Basic mode also have a bigger trace width by default.
With these additions, users have the flexibility to ensure they always have the solutions they need, without getting distracted by things they don't. This not only enhances the user experience but enables more efficient design by helping designers focus, resulting in higher quality, more accurate networks more quickly.
Watch our demo for more information.
Wi-Fi 6E Added to Auto Channel Assignment
We've also added Wi-Fi 6E to our Auto Channel Assignment for iBwave Private Networks. The addition of Wi-Fi 6E further simplifies the channel assignment process to the full suite of Wi-Fi technologies. Network designers working on any type of Wi-Fi network can now benefit from the time and energy freed up by reliable, automated channel assignment. This is especially useful in environments with many access points, which can create interference in frequencies.
Simpler Processes Result in Faster and More Accurate Design
Accurate network design is crucial for all private wireless networks and Wi-Fi networks, from shipyards to shopping malls.
Designing these networks can be a challenging and complex process, but iBwave Private Networks makes it easier to design more accurate coverage for any private wireless and Wi-Fi network requirement.
The basic design mode in our latest release further enhances iBwave Private Networks. Network designers can simplify their work processes as they tackle the design for less complex spaces, while automatic channel assignment eliminates busywork. Both additions deliver an improved user experience and allow users to adjust the tool to meet their specific design needs.
Find out how you can enhance your private network design process here.
If you want to learn the fundamentals of Private Networks, access our new course here!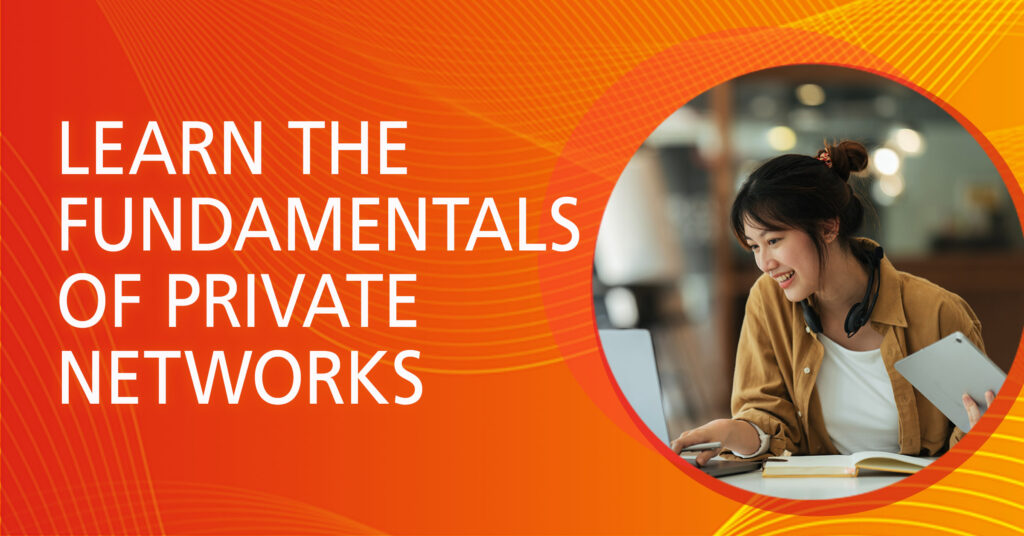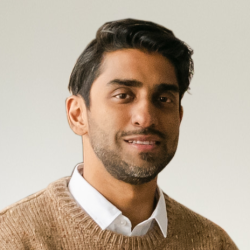 Latest posts by Nazim Choudhury
(see all)