What to Expect With the 5G Shift in Private Networks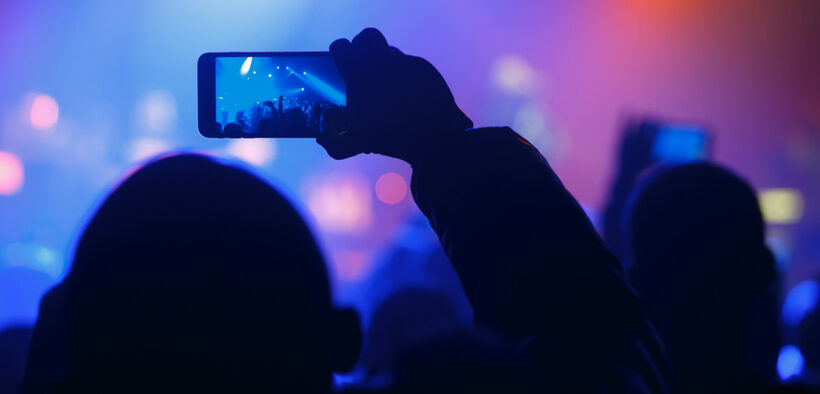 While enterprises have predominantly relied on public networks in the past, that situation has changed with the 5G shift in private networks.
Private networks, principally 4G/LTE, have become much more common, offering numerous advantages over public networks, including:
However, there is a shift happening in the market and more 5G deployments are taking place, driven by:
Network design considerations are very important for any enterprise interested in a private 5G network. Justifying the ROI on a private network deployment will depend on accurate network design to deliver that ROI.
Networks must be designed to take advantage of the full potential of 5G's superior capabilities.
Present and Future Use Cases Should Drive Adoption
For the moment, 4G/LTE remains dominant for a few reasons:
Despite featuring in fewer deployments, private 5G networks offer substantial benefits over private 4G/LTE networks. 5G offers greater bandwidth and lower latency, allowing enterprises to introduce bandwidth-intensive and latency-sensitive technologies more easily. It also enables support for more users, devices, and access points simultaneously.
The use cases an enterprise needs to address should drive the potential adoption of a private 5G network. In general, use cases that need significant bandwidth or have extremely sensitive latency requirements will see benefits from 5G.
It's important to note that enterprises should consider both present and future use cases in their planning.
Preparing in advance for future technologies and bandwidth that may need 5G capabilities can help enterprises avoid significant added costs down the road.
Ideal Use Cases that Take Advantage of the Benefits of 5G
What are the ideal use cases? While the number and variety of use cases will vary by industry sector, let's look at three examples.
5G Shift in Private Networks: Enhancing Live Events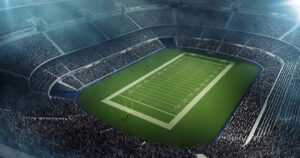 Inside of a football stadium, showing the 5G Shift in Private Networks: Enhancing Live EventsA stadium that hosts thousands of fans at a time wants to allow those fans to use their handheld devices to buy merchandise, livestream an event as it happens, or live-tweet or use social media during the event.
Enhancing the event with online services delivers direct value by allowing customers to purchase concessions and merchandise. And it can also generate free organic marketing via social media. But allowing thousands of devices to operate simultaneously requires enormous bandwidth capabilities that only private 5G networks can offer.
5G Shift in Private Networks: Delivering Location-Based Services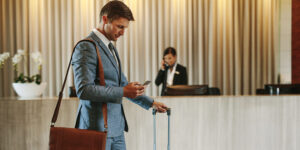 Similarly, a shopping mall may want to offer direct marketing to customers inside the mall by advertising stores and products available on premises. Many retail establishments also want to offer services to users, such as directions to shops or amenities like washrooms and parking lots.
These types of location-based services improve the user experience inside the mall and produce direct revenues for retailers. 5G's substantial bandwidth allows them to support a large number of users at the same time. And its improved latency can be used to provide directions and product offerings in real time as users move through the mall.
5G Shift in Private Networks: Enabling AI and IoT
Factories are also ideal environments for private 5G deployments. With 5G, factory operations can be enhanced with autonomous, connected vehicles that leverage IoT and AI technologies. These vehicles can deliver substantial value by increasing operational efficiency and reducing personnel costs, among other benefits.
Private 5G networks provide the higher bandwidth and low latency needed to support the movement and delivery of the enormous quantities of data that is constantly generated by autonomous vehicles. High-latency networks reduce the value of having autonomous vehicles on the factory floor and can make those vehicles inefficient.
iBwave Delivers Needed Design Capabilities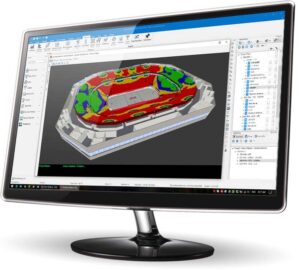 None of these use cases will exist in sterile, fully controlled environments. Stadiums, malls, and factories are all highly dynamic environments with many ways for a signal to get lost, interrupted, or blocked. And 5G, like 4G/LTE, will have to co-exist with other technologies, such as Wi-Fi. So, integration and interaction with these technologies must be considered when enterprises are designing a 5G network.
5G networks are also more difficult to design than 4G/LTE networks, and more expensive. This means that mistakes are easier to make and more costly. Therefore, accurate network design and coverage prediction are crucial to ensuring that enterprises get the value they need from an investment in a 5G network.
iBwave Private Networks fully addresses all the design complexities and provides clear, easy-to-use software for survey and design. It enables network designers to easily and quickly design accurate networks, avoiding both under design and overdesign. Available as a 5G/LTE and Wi-Fi solution, iBwave Private Networks enables designers to easily:
iBwave Private Networks delivers the simplest and most reliable solution for planning, designing, and delivering high-performance private 5G networks. Advanced features such as the Fast Ray Tracing Prediction Engine, Prediction Calibration, Inclined Surface Modeling, and Attenuation by Frequency ensure the network you design and install functions exactly as intended. Plus, cloud connectivity and seamless integration with iBwave Mobile Survey ensures that iBwave can meet all your network needs, present and future.
For more information, take a look at the full product breakdown of iBwave Private Networks.
And for more insights into the growing demand for 5G networks, download our latest e-book: Top Trends in Private Networks for 2023.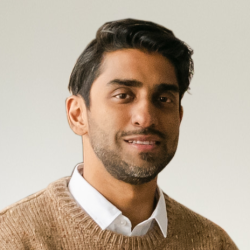 Latest posts by Nazim Choudhury
(see all)