The Evolving Connectivity Landscape: New Requirements for Buildings in India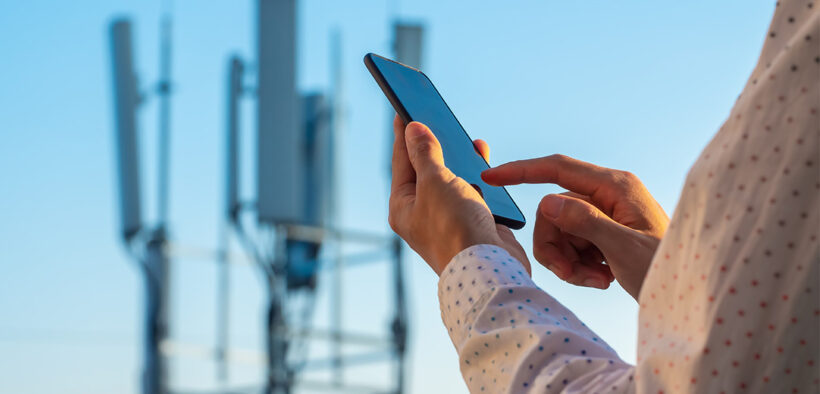 In today's interconnected world, reliable connectivity has become a fundamental aspect of our lives. However, despite the importance of being able to stay connected, many people still struggle with inadequate network coverage, especially when inside buildings. Recognizing this issue, the Telecom Regulatory Authority of India (TRAI) has released a consultation paper discussing the need to address in-building connectivity. This blog post will delve into the key insights provided by TRAI and shed light on the emerging requirements for buildings in India.
The paper highlights the need for the adoption of smart building solutions that ensure uninterrupted network services and quality of services. It also emphasizes the need for building owners and developers to work with wireless service providers to implement the right infrastructure that will provide seamless wireless coverage. TRAI calls for standards and specifications to make sure that all buildings follow the minimum network requirements.
The Importance of In-Building Connectivity
Access to reliable wireless and wired connectivity within buildings is crucial for individuals and businesses alike. Whether it is a commercial space, a residential complex, a shopping mall, or an airport, people expect seamless connectivity throughout. However, various factors can hinder proper network coverage inside buildings, leading to dropped calls, slow internet speeds, and frustrated users.
To overcome this issue, TRAI has proposed the setting of standards and specifications that will guarantee that all buildings meet the minimum network requirements. This includes factors such as the type of building materials used, the size of the space, and the number of users expected to be connected at any given time. Additionally, TRAI recommends the installation of distributed antenna systems to ensure seamless coverage throughout the building. With these measures in place, users can expect reliable and consistent network coverage, no matter where they are.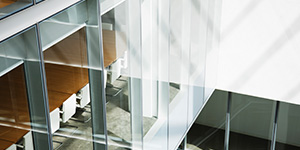 Creating an Ecosystem
TRAI's consultation paper on in-building connectivity highlights the need for assessing and improving the wireless and wired connectivity within buildings. The document emphasizes the importance of surveying, planning, and implementing high-quality in-building networks. To facilitate this, TRAI suggests creating an ecosystem involving multiple skilled agencies and small-to-medium system integrators who can offer their services to building managers, real estate developers, and others involved in construction projects.
TRAI suggests setting up a framework for the deployment of distributed antenna systems and other wireless solutions. This framework should include:
Through these initiatives, TRAI aims to develop a comprehensive, efficient, and cost-effective framework for in-building networks. This will enable better coverage, improved services, and higher customer satisfaction.
Opportunities in the Market
TRAI's initiative to address in-building connectivity not only aims to enhance user experience but also opens new business opportunities. With the implementation of robust networks inside buildings becoming a priority, companies specializing in network design and implementation can seize these opportunities. The market demands skilled professionals who can ensure the best quality in-building wireline and wireless networks. The environment also needs to be dense enough for the 5G signal to be able to propagate between multiple nodes. This density makes sure that the 5G signal can reach its full potential and provide the best possible experience for users.
Certification and Building Ratings
TRAI's consultation paper also explores the idea of certifying and rating the digital infrastructure inside buildings. By validating the complete in-building designs, authorities can assign star ratings to buildings based on their network capabilities.
This system provides an incentive for building owners and developers to prioritize and invest in superior connectivity.
By providing ratings on the quality of the 5G infrastructure, it becomes easier to identify places with better networks and creates healthy competition among building owners and developers, pushing them to improve their network capabilities.
iBwave: Software-Based Planning
TRAI suggests embracing software-based planning to create 3D models of buildings and simulate network coverage before construction begins. This approach allows stakeholders to assess the effectiveness of network infrastructure designs and make necessary improvements early on. Additionally, government authorities responsible for approving building constructions can benefit from training programs offered by third-party authorities.
iBwave is a powerful software solution for indoor wireless and wired network survey planning. With its extensive library of 35,000 components, including building materials, iBwave can create accurate 3D models that simulate network performance. Its patented prediction engine and fast ray tracing feature provide valuable insights into wireless and wire network quality within a building.
iBwave can be used to plan, design, and simulate networks for buildings before even starting construction. Furthermore, simulation results can also be used to optimize the network, reduce costs, and provide maximum coverage and performance.
iBwave's solutions also provide advanced analytics and reporting options that allow users to easily visualize data, enabling operators to make informed decisions on the best network design for their building or campus.
Conclusion
As India embraces the digital era, addressing connectivity challenges within buildings is essential. TRAI's consultation paper highlights the need for comprehensive planning and implementation of high-quality in-building networks. By leveraging software tools like iBwave, stakeholders can assess network performance in advance, paving the way for seamless connectivity within buildings.
These initiatives present new business opportunities for system integrators and professionals specializing in network design and implementation. With concerted efforts and a focus on improving in-building connectivity, India can make sure that its buildings meet the evolving connectivity requirements of the future.
For more information, take a look at the full product breakdown of iBwave's Products.
Read the Rating of Buildings or Areas for Digital Connectivity from TRAI.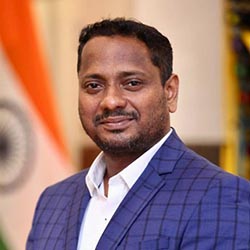 Latest posts by Rajeesh Radhakrishnan
(see all)