iBwave Wi-Fi Mobile: Taking a Tour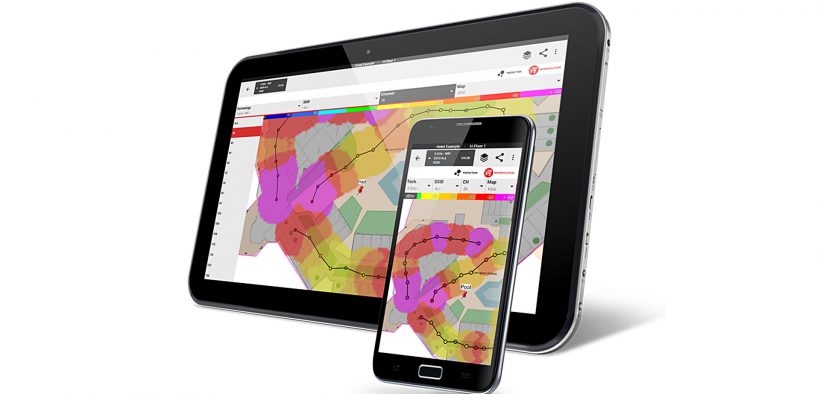 Lately I've gotten a lot of questions about iBwave Wi-Fi so it seems like a good idea to put together a blog series covering all the different aspects of the iBwave Wi-Fi solution. Today I'll start with iBwave Wi-Fi Mobile, but first let me describe the overall solution at a really high level.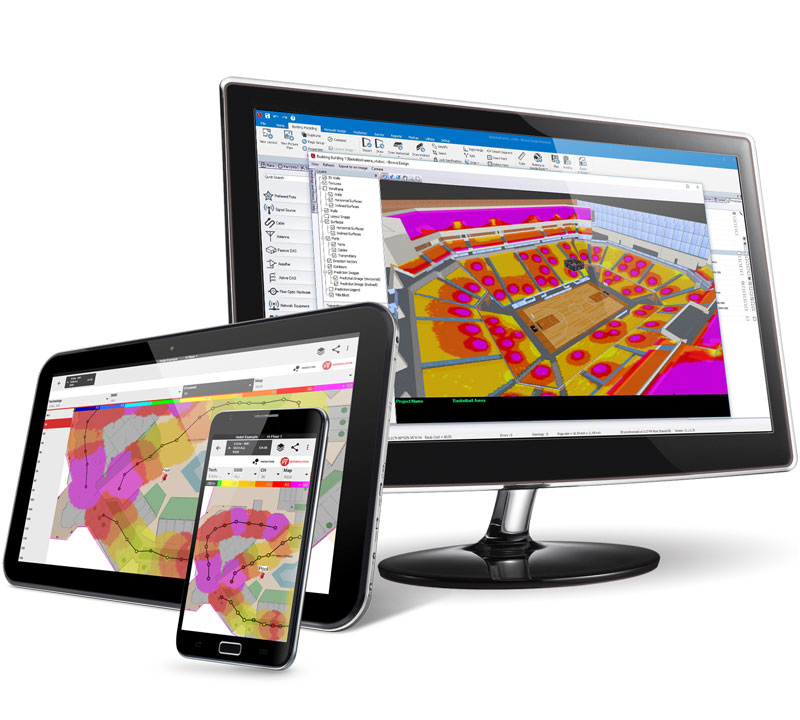 What is the solution?
iBwave Wi-Fi Mobile
iBwave Wi-Fi (PC)
iBwave Cloud (10 GB)
iBwave Viewer (Free viewer)
Together, they are a connected solution to help streamline the Wi-Fi design life cycle from survey to planning to approval and eventually, maintenance and upgrades. And while each product can be purchased separately, customers see the most value when used all together.
Alright, let's start the tour.
What is iBwave Wi-Fi Mobile?
Simply put, it's a mobile app that packs a powerful network survey and design punch. You can use it on-site to do surveys, document your site notes, do simple design work, run heat maps, and run reports. It runs on any Android device – phone or tablet.
When we launched our mobile apps some years ago, the goal was to enable teams to better collaborate and to help simplify the survey and design process to save customers time. We wanted to deliver an app to make surveys more time-efficient, but that could also handle simple designs right on-site. The mobile app has been a big time saver for many of our customers.
Okay, let's go through the major functionality of the app.
Here's what I'm going to cover:
Surveying
Gathering Site Documentation
Modeling
Design
Heatmaps
Reports
Cloud Connectivity
Surveying
With the mobile app you can do both passive and active surveys using any Android device. This allows you to see coverage and throughput from LCMI (Least Capable Most Important) device perspective.
Here is what starting a passive survey in the mobile app looks like – in the video you will see me start a passive survey, which will capture SSID, BSSID, RSSI and channel number – and then at the end an interpolation heatmap can be displayed for RSSI and CCI.
Modeling
In the mobile app you can get a floor plan a few ways: you can take a picture of one, you can select a picture from your device, or you can download the project from the cloud with the modeling already done. But if you have no floor plan at all and need to quickly put one together, this allows you to rapidly draw one out .
Here it is in action:
Site Documentation
One of the largest pain points our customers had was documenting and then processing and communicating site documentation. Previously, on-site engineers would have to take a picture, document notes on a paper floor plan or excel spreadsheet, then go back over it all at the end and communicate it to the design team. Or, if doing the design themselves, inefficiently go back through everything.
With digital documentation, that's all streamlined. Take pictures, videos, or audio notes that are saved to geo-located pins on your floor plan – add in annotations and written notes, and then save the project to the cloud where your team finalizing the design in iBwave Wi-Fi can see your pictures, notes, etc right on the floor plan.
Here is what that looks like:
Network Design
iBwave Wi-Fi Mobile goes beyond just being a survey app – it also lets you do simple design work while you're on site. This can be so the engineer can do a preliminary design as they walk and see obstructions. It helps you avoid placing an AP where an existing obstruction exists and can also give you an on-the-spot idea of how the network will perform, once you run the heatmaps.
What can you design? You can do manual or automatic AP placement, auto channel assignment, the manual adjustment of power, channel and antenna orientation – and you can also route cabling and place network equipment like switches and routers.
Here is a simple demo showing the placing of two APs, a switch and then routing the cabling. If you model the cable trays in the mobile app as you walk the site, you can also use iBwave WiFi PC to automatically route the cabling for you between cabling trays. Read more about automatic cable routing.
Heatmaps
With APs placed on the floor plan you can run prediction heatmaps while on site to get an idea of how your network will perform. Heatmaps available include: RSSI, Throughput, SNR, Overlap Zone, CCI, Capacity and more.
One question we get – how accurate is it? And the answer is – pretty accurate, but not as much as if you were using our PC version with 3D modeling and Fast Ray Tracing prediction algorithm. Instead, the mobile app uses an iBwave patented direct path model that can run prediction with user-defined RF propagation environments. Define the type of environment (semi-open, light, dense, very dense) and the algorithm uses it to run prediction of your on-site design.
Want to learn more about the different propagation methods in iBwave? Read my blog "No, Not All Prediction Methods Are the Same".
Here are heatmaps in the mobile app in action:
Reporting
Reports are an important part of any network design project, so we were sure to include reporting in the mobile app. And while it is not as comprehensive as what's in the PC version, what it does do is tie everything up in a configurable close-out package that comes as one document you can review with your customer, and even get their signature on.
Included in the close-out package report is:
Bill of Materials with cost details
Floor Plans
All annotations (pictures, vidoes, etc) with your notes and location on floor plan
Heat maps
Survey Maps
Each one of those gives you configurable options, and is optional to include in the package. So if you only want a BOM, or you only want reports for specific floors, or heatmaps, or bands etc. you can do that – it's all customizable. You also have the option to include a Signatures page, in case you have opportunity to get sign-off while on-site.
Cloud Synchronization
The iBwave solution of iBwave WiFi Mobile + iBwave WiFi comes with 10GB of cloud storage so you can easily save your projects to files and work on them interchangeably between mobile app and PC. This enables teams to collaborate across locations on projects and overall has been a big time and pain saver for many of our customers. Use the mobile app onsite to do your survey, documentation and simple design – then save it to the cloud to either work on yourself later or to a teammate to finalize the design.
iBwave also offers a whole other cloud option called iBwave Unity, which I'll cover in depth in another blog. But basically this is a SaaS based software that allows you oversight of all your projects from a single location. You can manage project workflow, cost reports, equipment lists, etc across all your projects vs. just reporting at the individual project level.
Wrap Up & What's Next
So there you have it – a tour of iBwave Wi-Fi Mobile that covers all the main functionality. There are a lot more little things it does as well but this blog gives you a pretty good overview of the most key features within it. Admittedly, there are also some things it doesn't do that our customers have asked us to look at – and while I can't give away too many spoilers, know that improving the mobile app to be its best mobile app self, is on our list.
What do you think? What else can we do to improve the mobile app? Share your thoughts below.
Wirelessly yours,
Kelly
Latest posts by Kelly Burroughs
(see all)