What Happened at our Big Game Instant Replay Webinar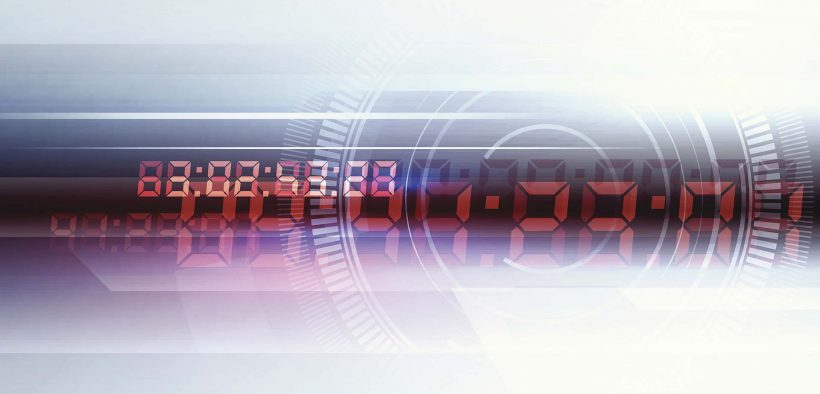 As you know, it's extremely challenging to provide a completely connected experience for thousands of fans packed into a stadium. So you can imagine the effort it took to upgrade the University of Phoenix stadium for this year's Big Game. But 12.79TB* of data later, we know it was a record breaking success.
We hosted a webinar on this project this month and invited AT&T, Sprint, Crown Castle, and ExteNet Systems to find out how they teamed up to tackle the massive data demands of the 2015 Big Game, and what they see as the future for networks.
Chris Hourigan from Crown Castle was our first speaker. He talked about how his company was tasked with installing new networks for the University of Phoenix Stadium and many of the surrounding venues. The stadium, for example had 228 antennas and 150,000 linear feet of cabling for its wireless network. They also had 28 staff members on-site during the Big Game, ready for anything.
Here's a snapshot of what Crown Castle did.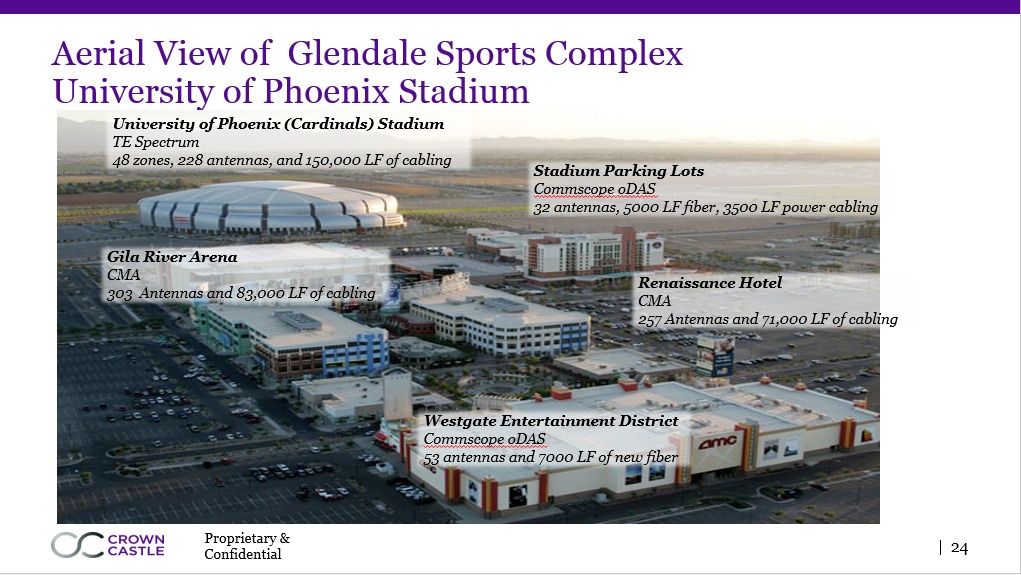 Next up was Tormod Larsen of ExteNet who went over the indoor networks that they designed and built for the Big Game. These mostly consisted of key hotels for the players, VIP's and hundreds of other employees and stakeholders for the Big Game. He reported that approximately two thirds of the data traffic during the Big Game took place outside of the stadium.
He also provided a humourous take on what was going through everyone's mind during the Big Game, including Seahawks cornerback Richard Sherman.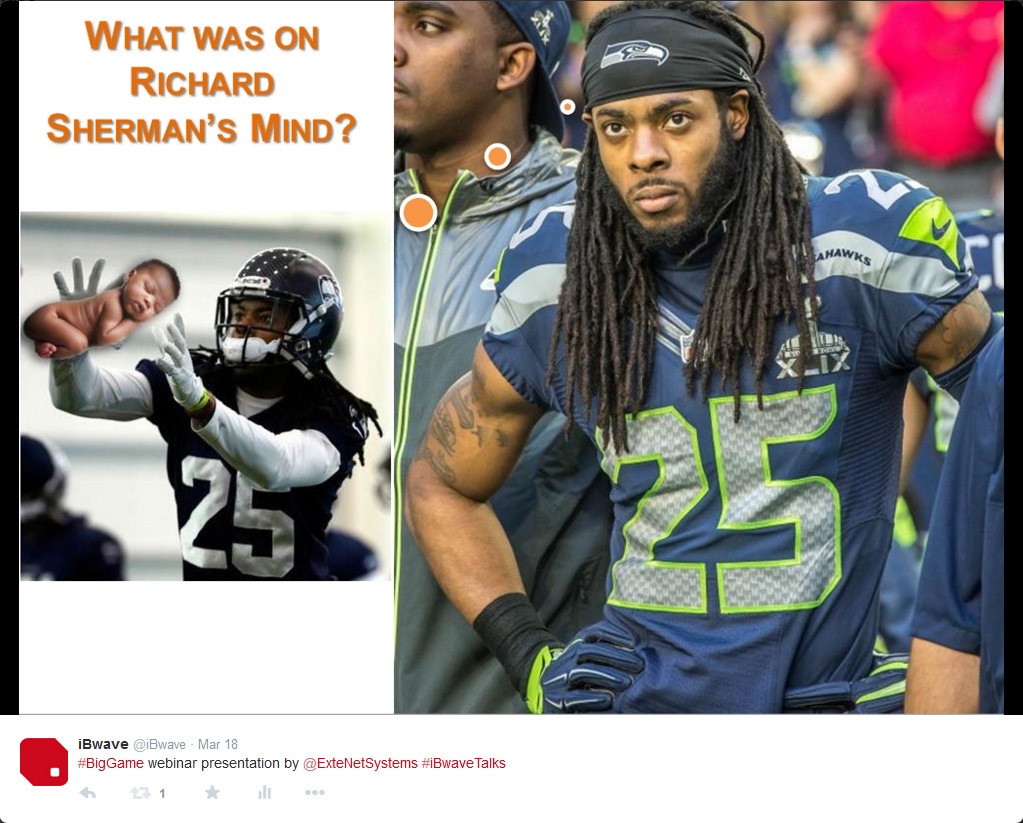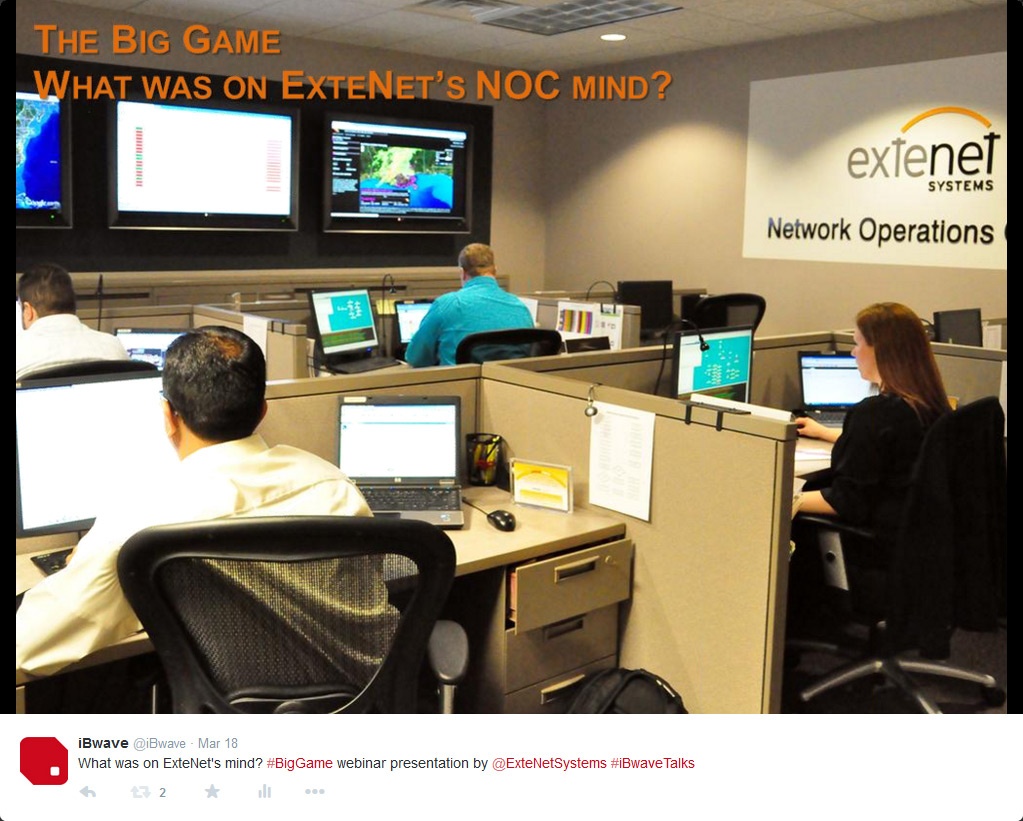 Our final presenter was Jim Parker from AT&T who reported some impressive AT&T Big Game stats, which stimulated a great panel discussion.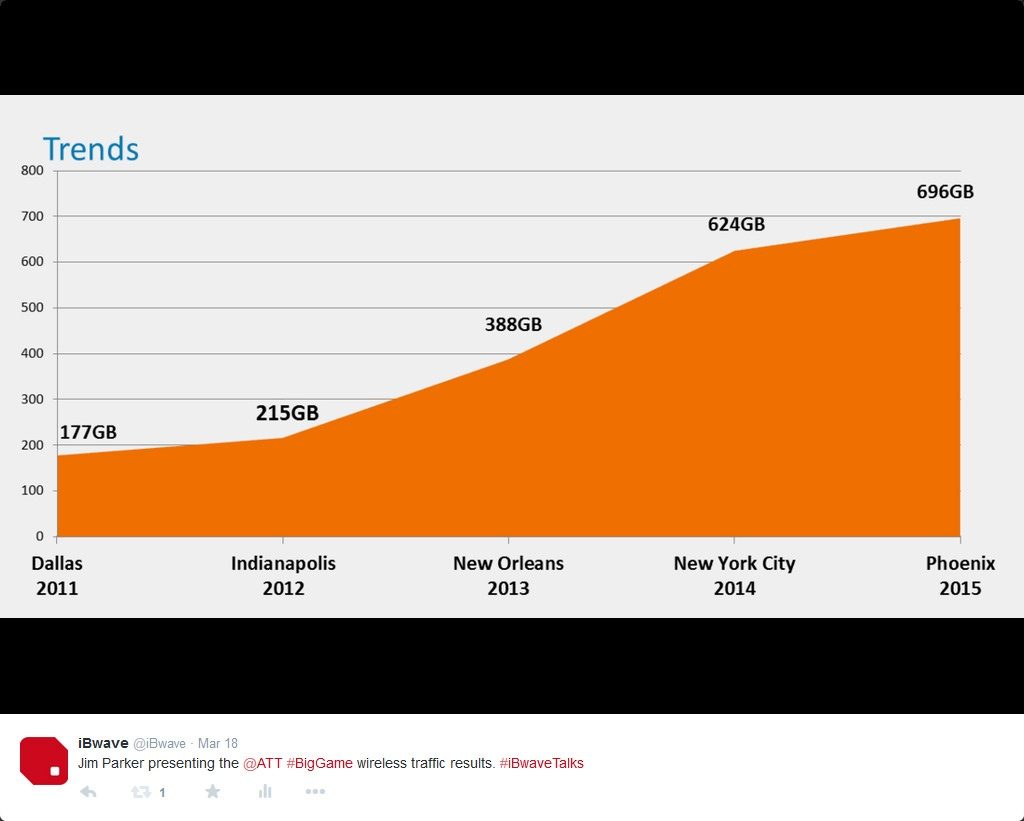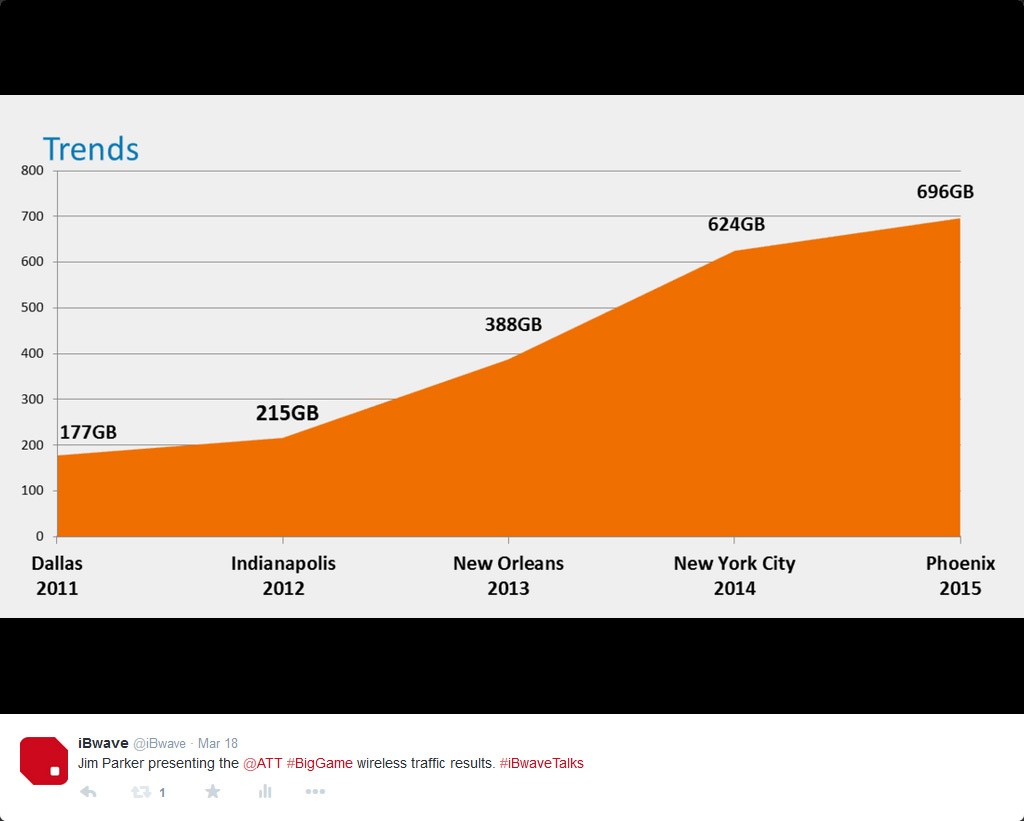 Our three presenters left us with much to discuss and a lot of questions from the audience. Luckily, we had reserved half of the hour session for a panel discussion, moderated by iBwave's Dominique Gauthier. Also joining us for the panel portion was Richard Barth from Sprint.
Here are some of the questions that were discussed.
How do you go about dimensioning such a DAS?
Biggest challenges & lessons learned?
Who ultimately funded the system?
How do you satisfy each operator's requirements?
How do you see the network evolving in the next five years?
You can view a recording of the webinar with full presentations from all three speakers as well as each panelist's take on the questions above.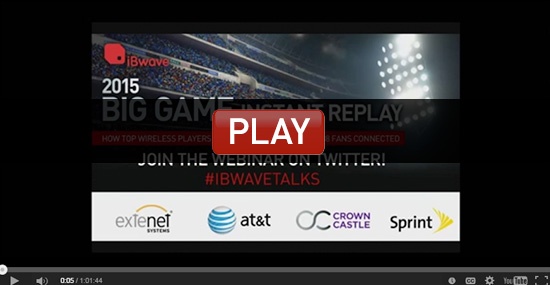 Hope to see you at our next webinar.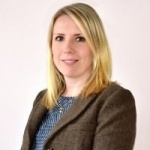 Latest posts by Kelly Burroughs
(see all)