What was your first cell phone?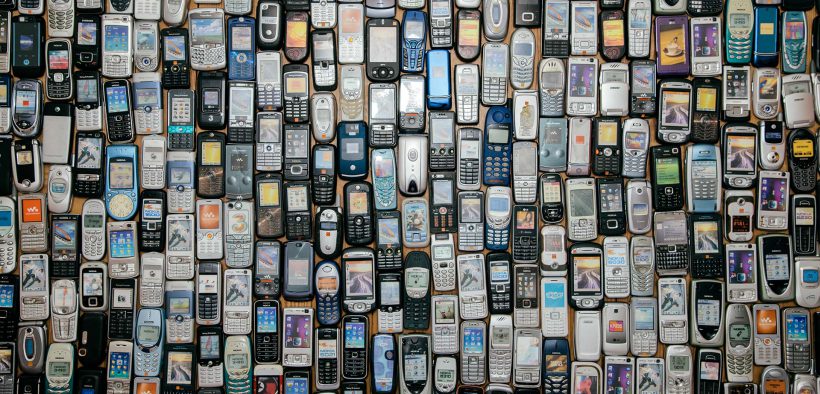 The cell phone is 40 today! To celebrate its birthday, we want to hear about your first cell phone – post a photo and a story on our Facebook page. The iBwave marketing team got the ball rolling and took a moment to ponder their own personal cell phone history. Here's what came out of the conversation:
Nathalie:
Here is my first cell phone… (pretty sure that was it). That was when I was working in Shenzhen, China.
Marie-Claire:
I joined the revolution pretty late. Here's my first, which I proudly kept for my full three year contract and even a bit more!
Laurence:
These were my dinosaurs:
My first attempts at personal communications: A PAGER!
My first cellphone (mine was red).
My second cellphone: BEST EVER! I still have it and my mom still uses it.
My third cellphone: Like MC!
Nicholas:
I had Laurence's first cell phone too! But dark blue.
In Japan (2003), I used this one below (had a very cool rotating camera in the center with 'motion eye' technology). You could even create short 30 second videos and there were movie trailers loaded onto it, a feature which very few phones had at that time.
Here I am with said phone, calling my folks from the top of Mt.Fuji with perfect reception!
What was your first cellphone? Post the picture and story on our Facebook page!
Juan Felipe:
Here's what Juan Felipe, our VP Sales remembers about his first cell phone:
My first phone was a Motorola Timeport. It was a first world phone but it was pretty heavy and, when I had it on my belt clip, the antenna always pricked my love handle. Indeed, it was painful and very uncomfortable to carry. Someone stole it when I was in a Paris restaurant; that day, I was a happy camper.
Until next time!