Insight from DAS in Action – DAS, Small Cells, Wi-Fi, Dolphins and More!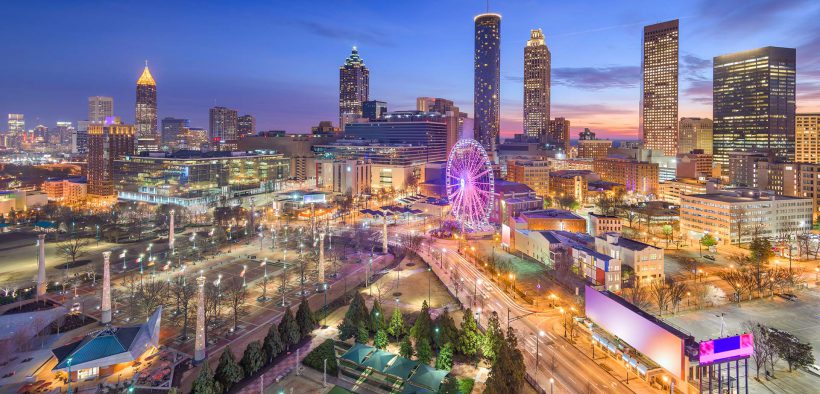 It's time for Wi-Fi and DAS co-existence – that was the popular consensus during the two-day DAS in Action forum that took place from April 10 to 11 in Atlanta, Georgia. The DAS Forum organizers say this year's attendance increased by 85 percent, a result attributed to the growing role distributed antenna systems play in North American network deployments.
Day 1 of the event began at the Marriott Marquis, where iBwave's Engineering Solutions Director, Vladan Jevremovic, took part in a morning panel discussion, Indoor RF Design and Planning: Optimizing the Ideal Network. Dr. Jevremovic discussed the importance of having a centralized information depository system for network projects. "When technicians receive a network trouble ticket, they need access to all relevant and current documentation to understand the core of the problem. Having quick and easy access to this information helps technicians resolve the problem much faster," he said.
Many noted that 2012 is a big year for the in-building wireless industry. While no one expected to play games on their wireless devices just five years ago, now it has come to be expected. Data traffic is both growing and changing at the same time. These days upload traffic at large venues has caught up with the number of downloads. During the Wi-Fi and DAS panel, AT&T's Hany Fahmy explained that while deploying small cell solutions were necessary, Wi-Fi is just as important in this data-hungry age. He added both have their own sweet spot and are needed to manage increased data traffic.
After some great discussions, a case study on the Georgia Aquarium, the world's largest aquarium, was presented by AT&T, Connectivity Wireless Solutions and Commscope. In 2011, the team took on the challenge of upgrading the existing DAS network to 4G, also expanding the network to encompass the new Dolphin Tail show area. It was a whale of a feat to accomplish – the site's unique marine environment made for an equally diverse RF environment. Managing the reflections coming off 10 million gallons of water, which were impacting propagation results, was one thing. But installers also worked the night shifts so as not to disturb the sea creatures (dolphins are light sleepers). And all work came to a halt when penguins and seals were escorted by making their way to vet appointments.
The entire event was an informative one. During the Wi-Fi and DAS panel, CCI Systems' Peter Murray observed that iPads have become the new desktops, and smartphones, the new laptops. Indeed a new paradigm shift has taken place. Convergence was the buzz word – many agreed working with heterogeneous networks more efficiently will be the best way to deal with the high data traffic.