Products, Pretzels and Prizes – it's the 2013 iBwave User Group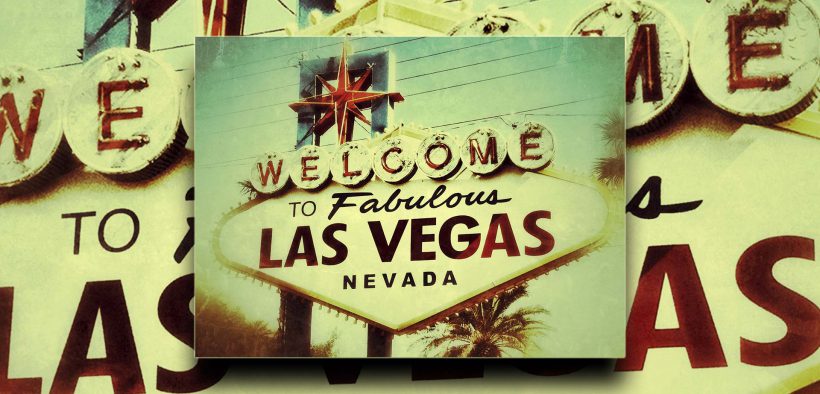 Our annual user group in Las Vegas is always an event to look forward to. We value the occasion to get together with our clients and gather their feedback in order to make our products better. This year's User Group was no exception. The event started on the pre-conference workshop day for the DAS & Small Cells Congress and took place at the Planet Hollywood, just down the hall from the DAS & Small Cells Congress, making it convenient for many of our clients who attend both events.
After a morning of set-up, everything is ready to go!
Before you know it, people are pouring in, some seeing each other for the first time in a few months so the mood is happy and upbeat.
The User Group begins with a presentation of the iBwave Product Suite Roadmap and a live demo of the upcoming upgrades. Users are then asked for their input on some of our later release plans.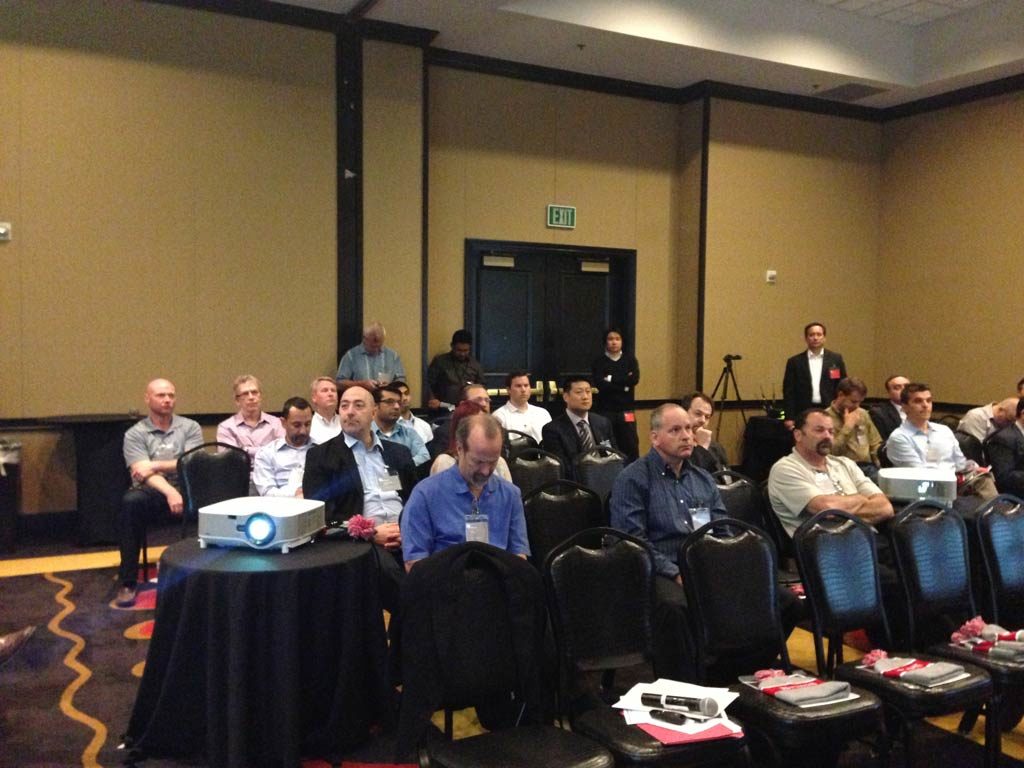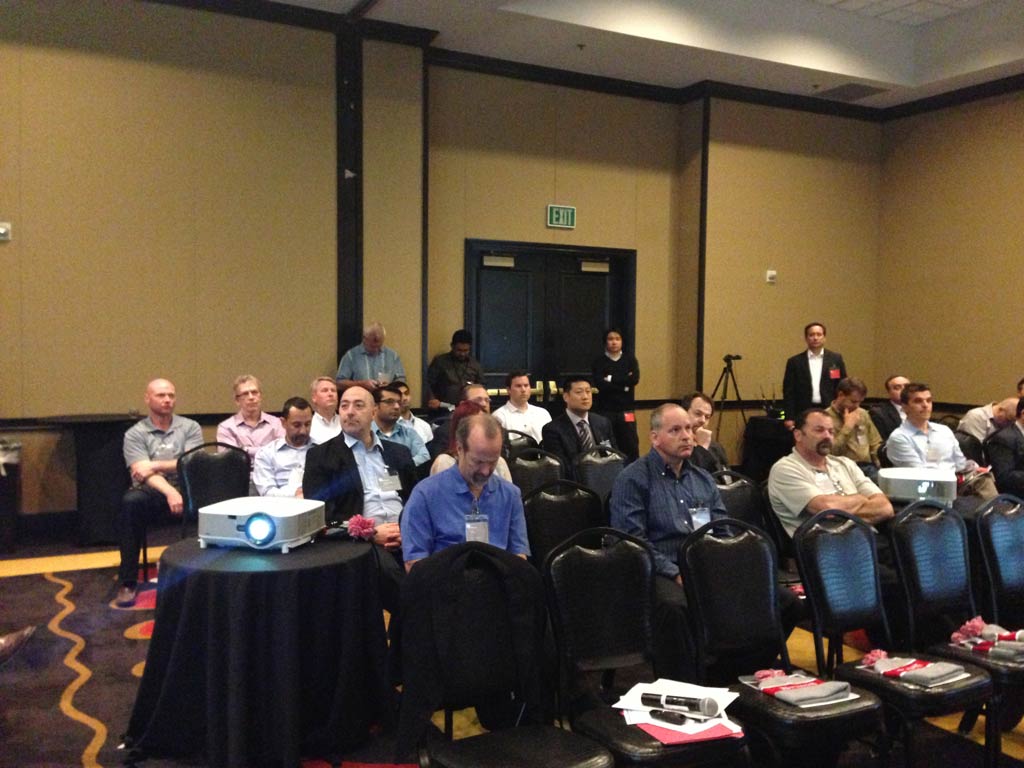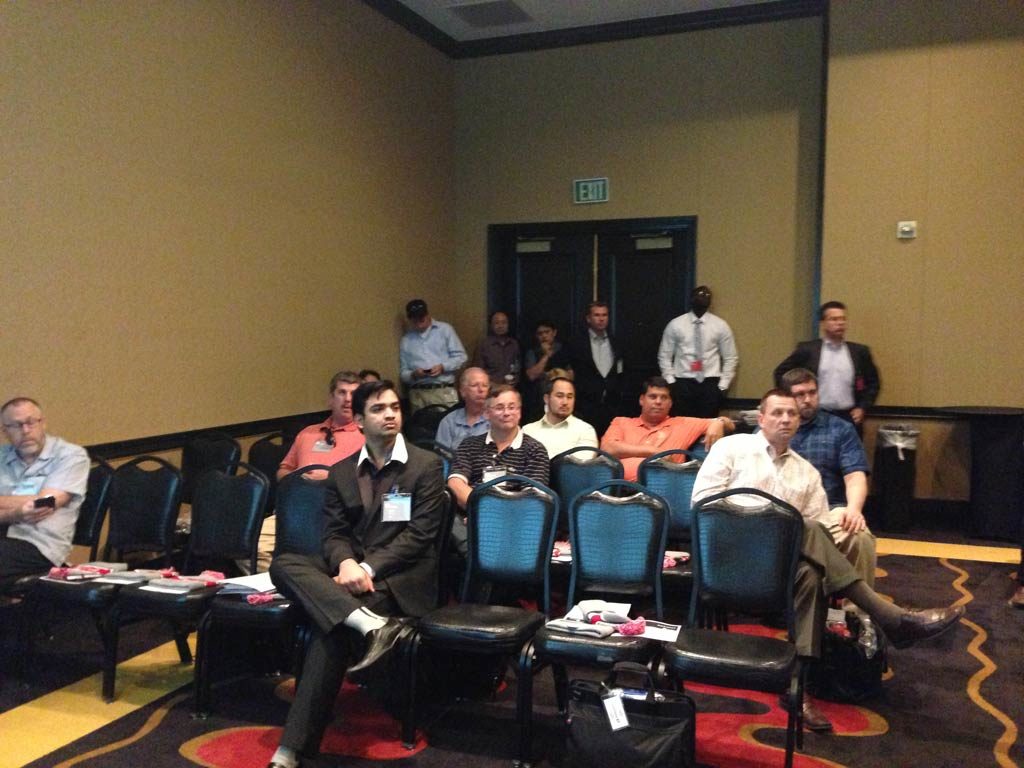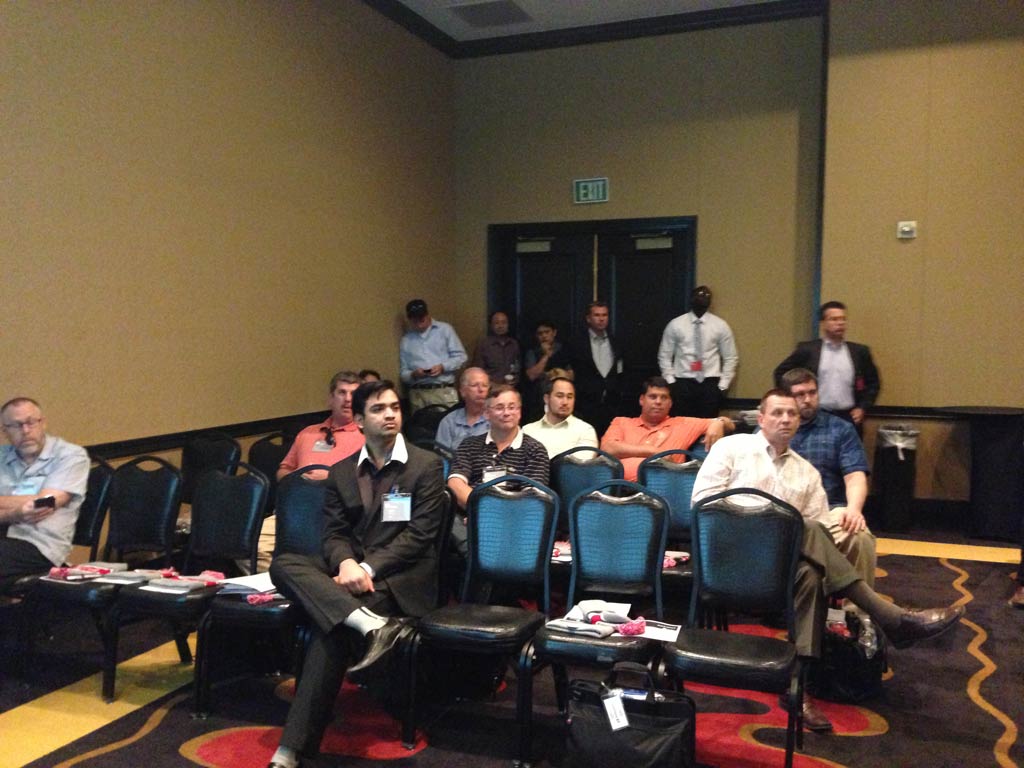 Highlights from our recent online survey are up next and users get to give additional comments on these. And then, break time!
After a delectable carnival themed break with hot pretzels & mustard, cotton candy, popcorn of various flavours, chocolate and red vines (licorice), everyone is ready to get back down to business. iBwave CEO, Mario Bouchard and CTO, Dominique Gauthier take to the stage to talk about Trends & Innovations which leads to some interesting discussions around the future of iBwave and the in-building industry in general.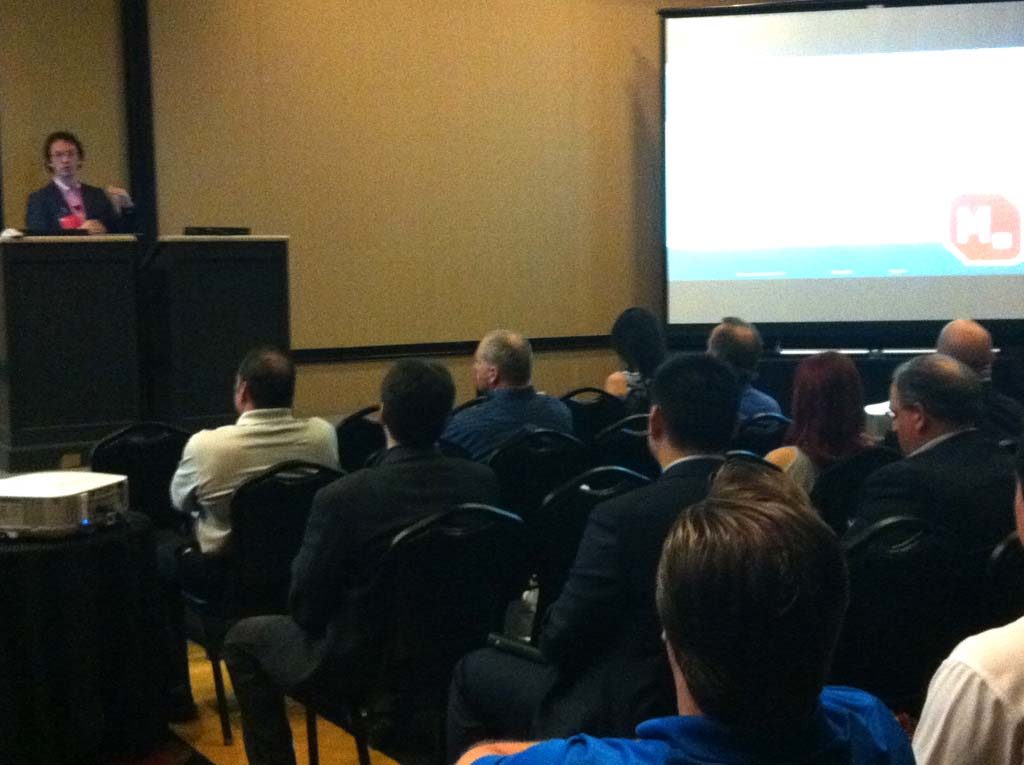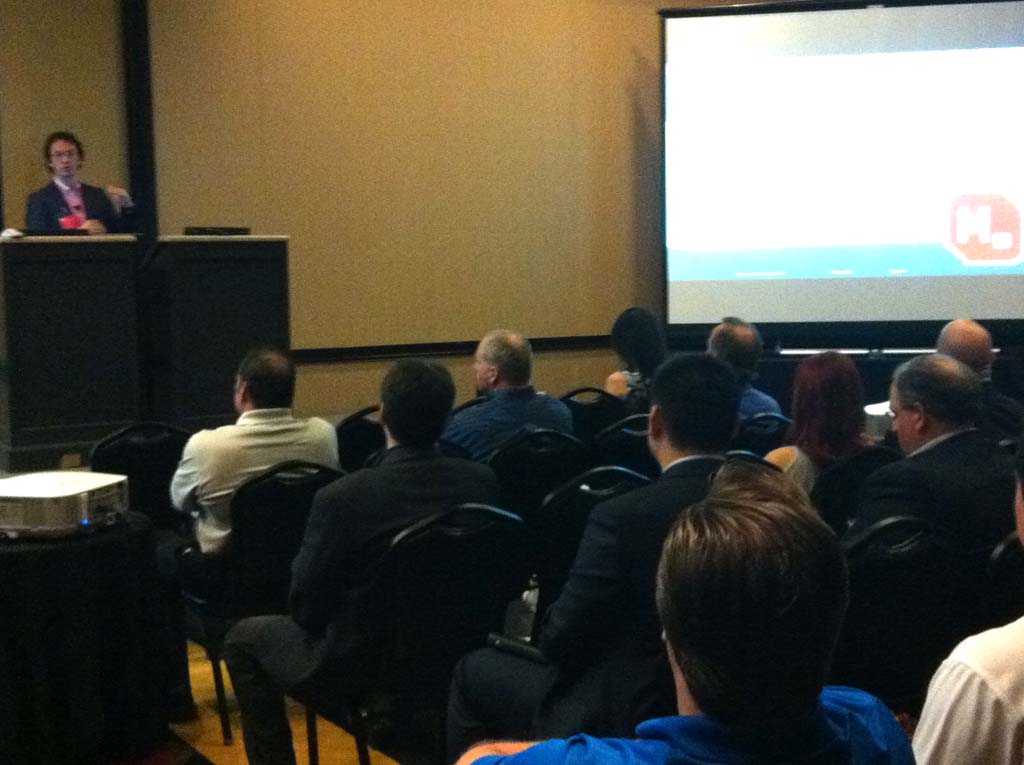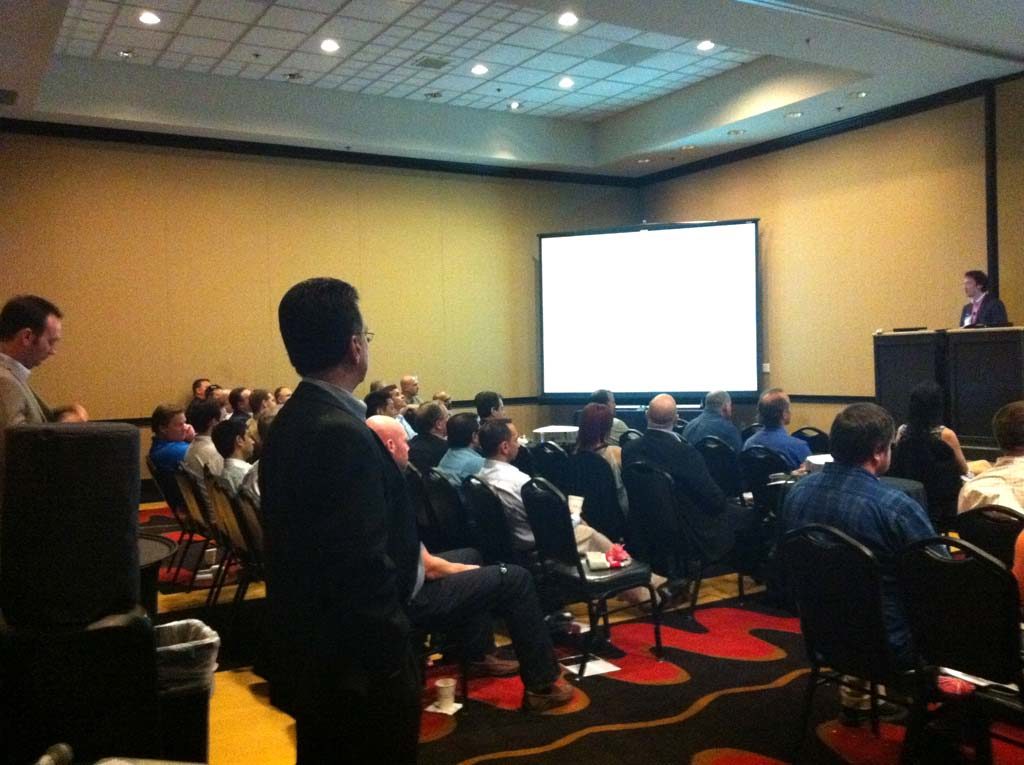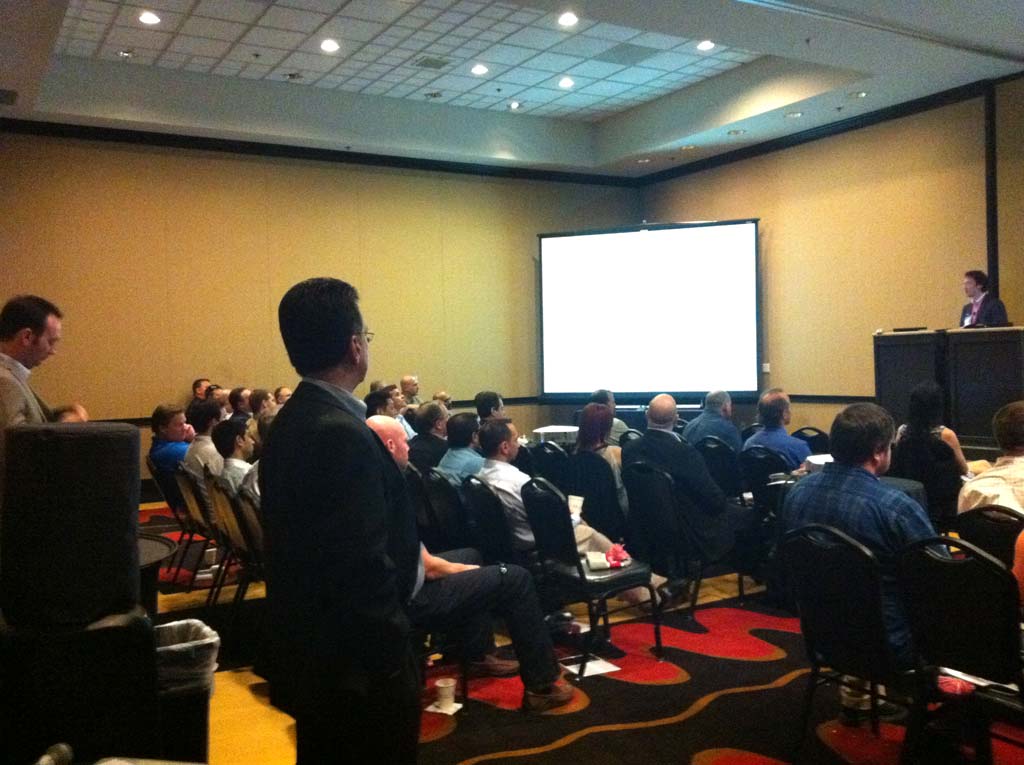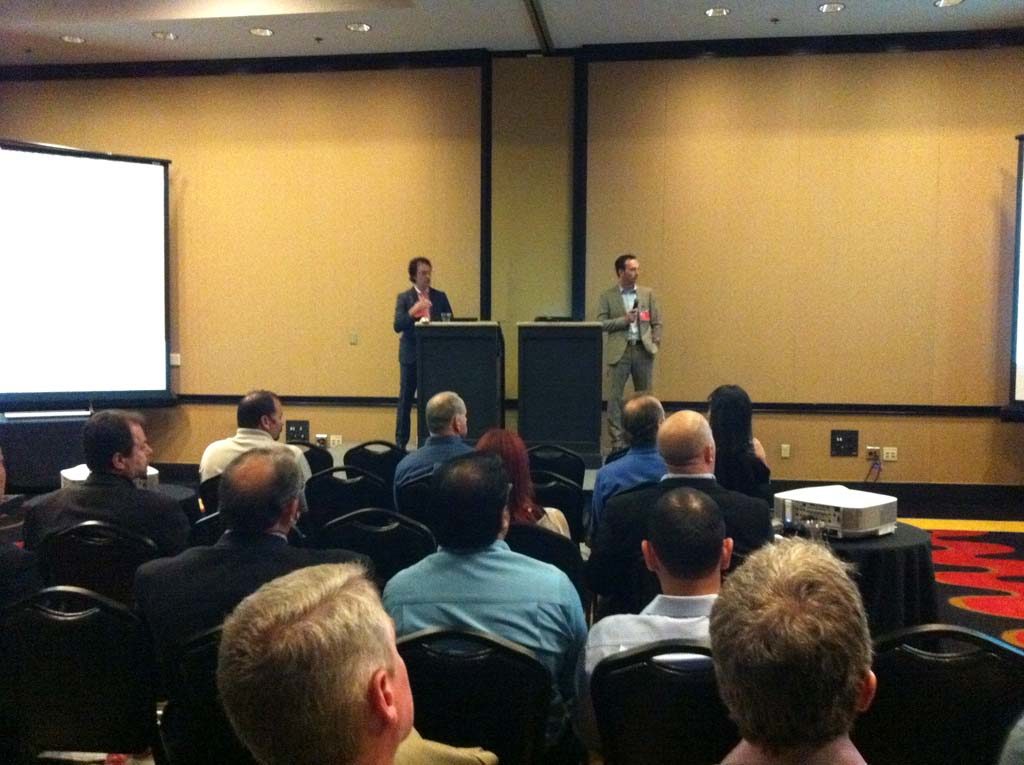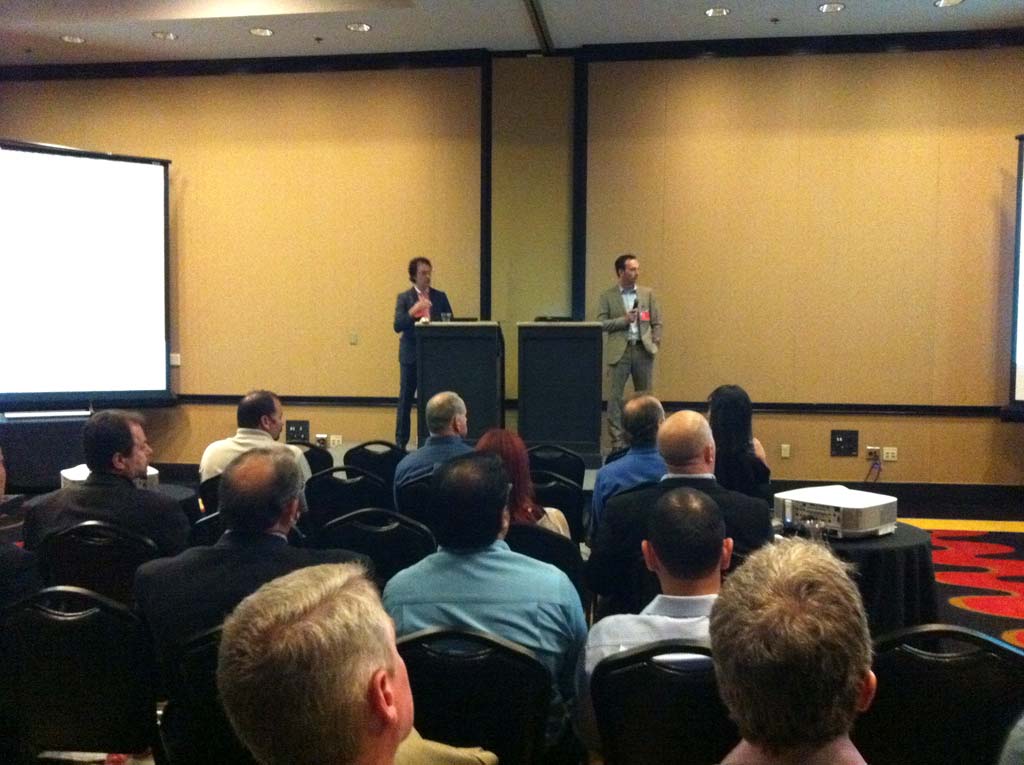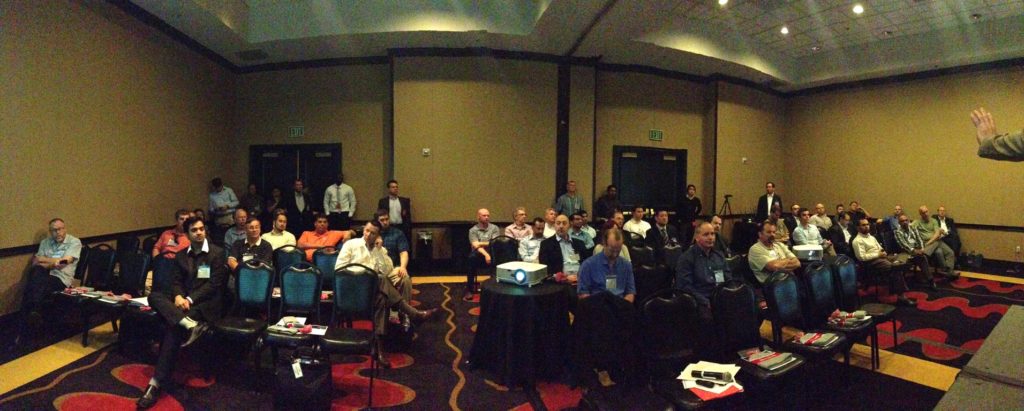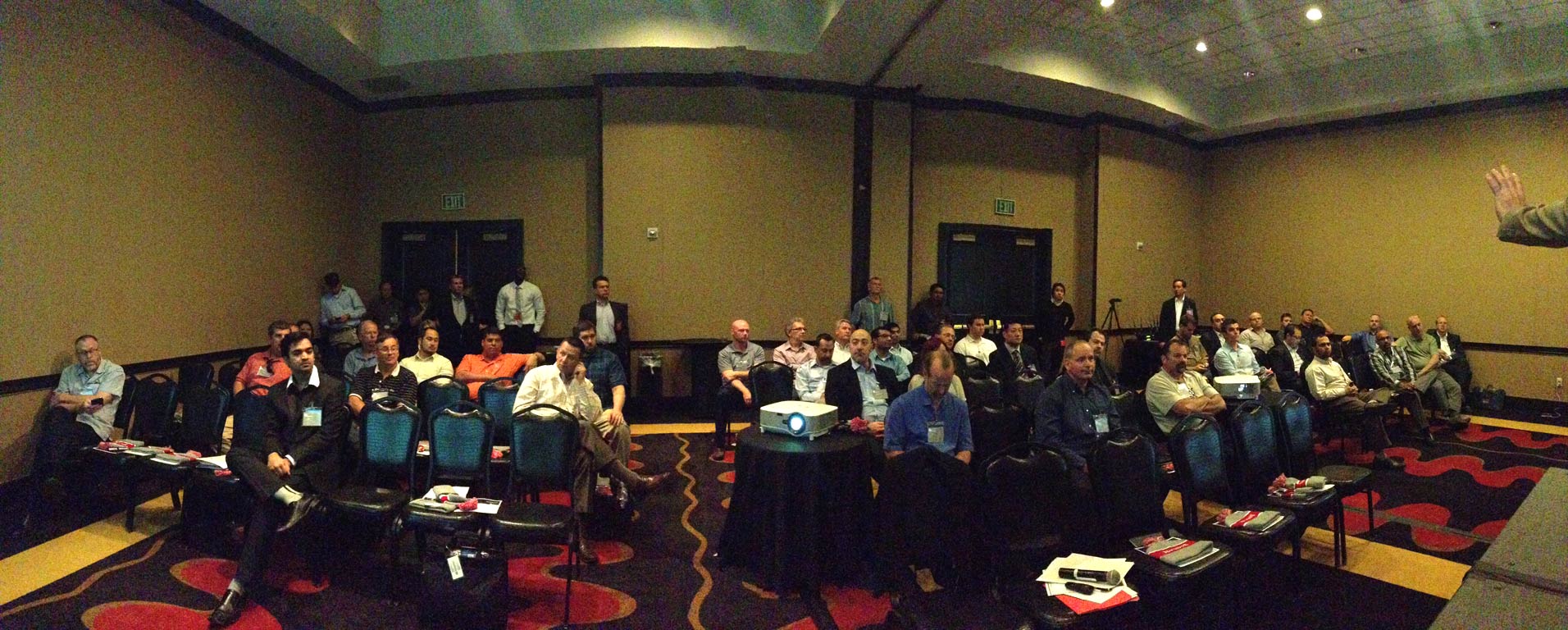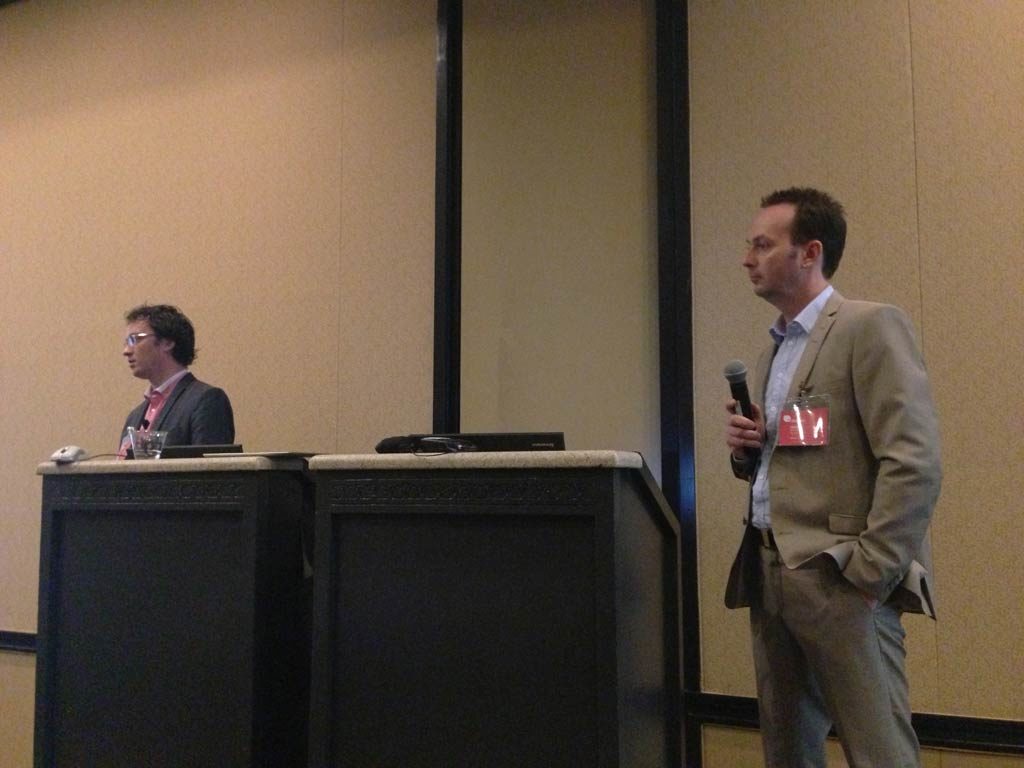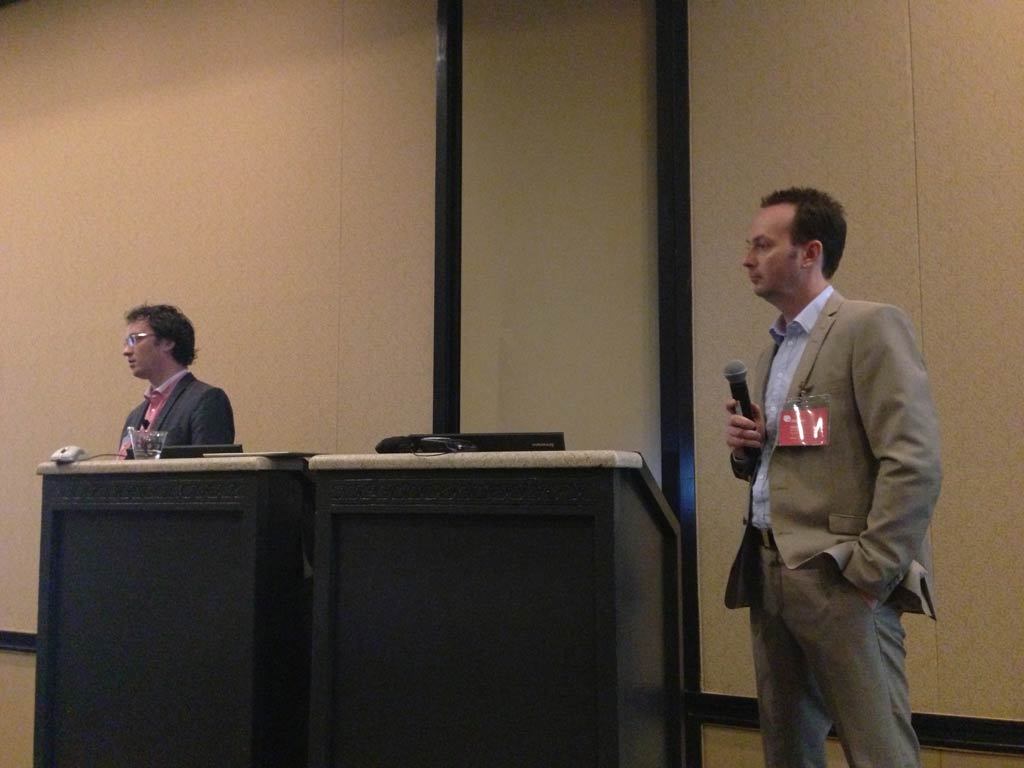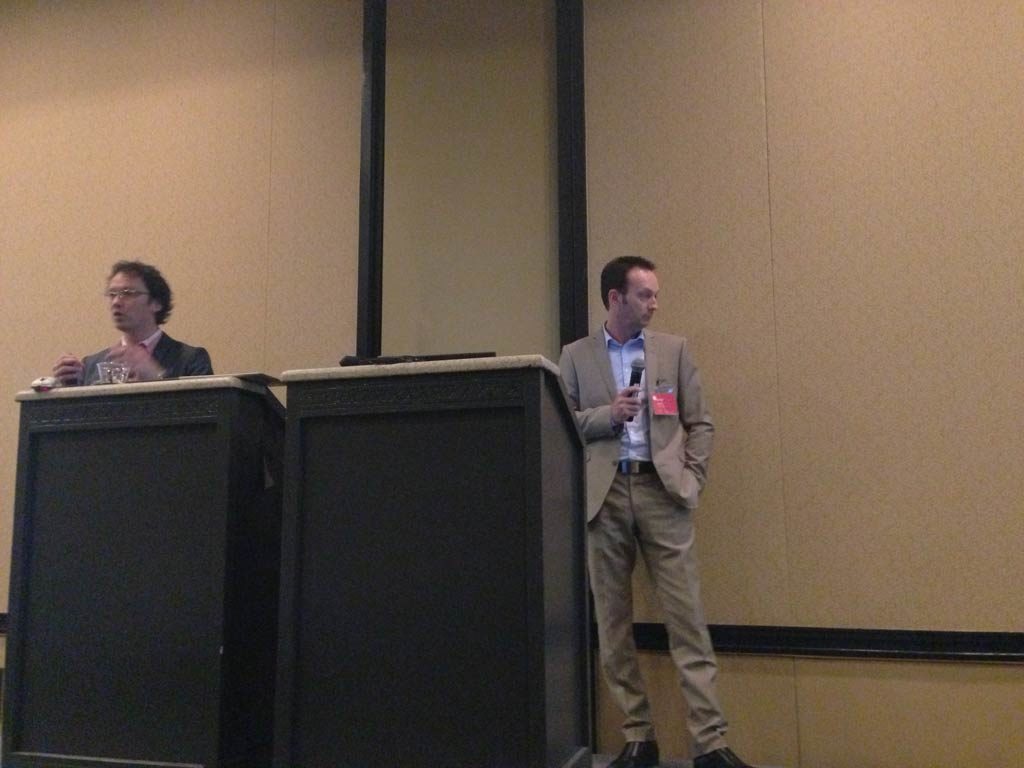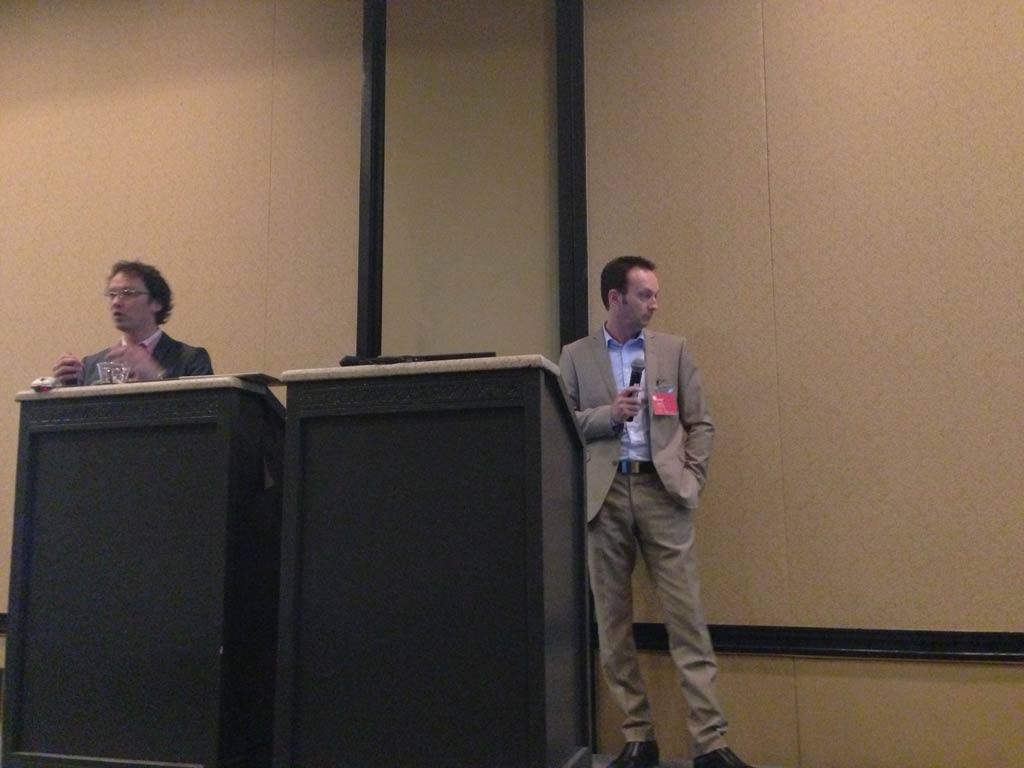 Before we know it, the afternoon is coming to a close. But not so fast! We still have to do our lucky draw. Two lucky winners, Vishal Dodla from ADRF & Chris Good AIRwave Wireless went home with complementary iBwave Certification sessions. And one lucky winner, Monte Good from AIRwave Wireless (those AIRwave guys are lucky!) went home with an iPad 3 with retina display, 32GB, Wi-Fi and carrier unlocked. The user group may be over but everyone is excited to reconvene at the Hyde Bellagio for our party (you can read all about that here)!
Thanks to all of our users who attended and your helpful feedback. See you next year!
The press release announcing this change explains the name change as a reflection of the group's "increasingly diverse membership and its focus on advancing the variety of small cell solutions—distributed antenna systems (DAS), microcells, picocells, Wi-Fi and remote radio units—that use licensed and unlicensed spectrum to link to the macrocellular network."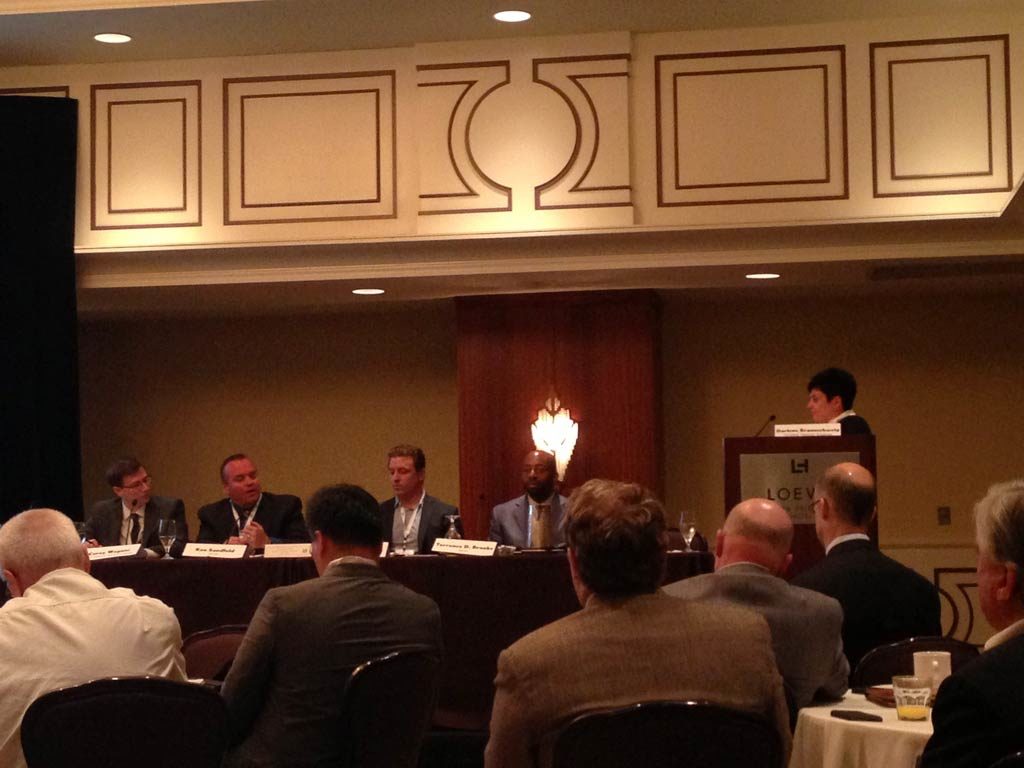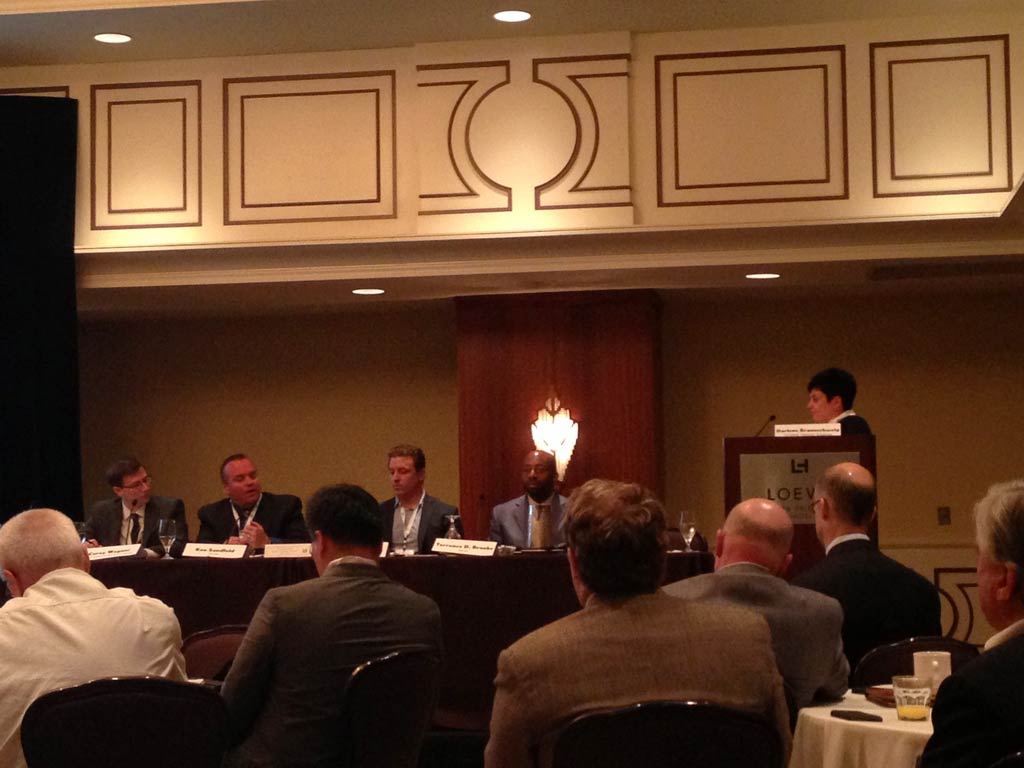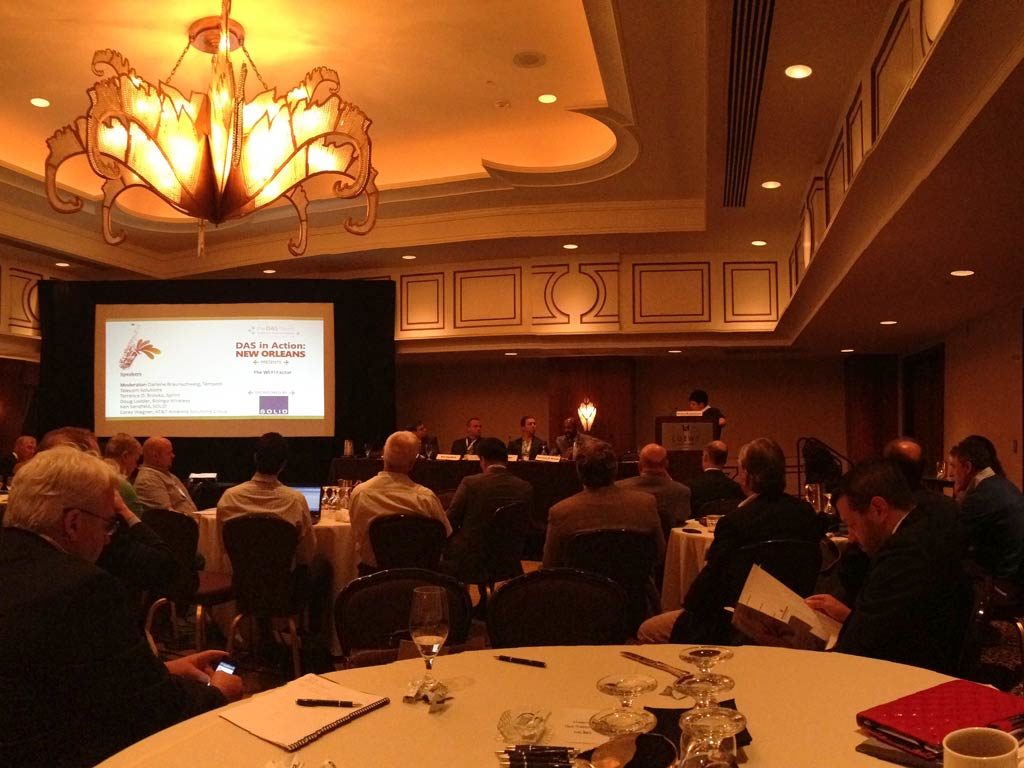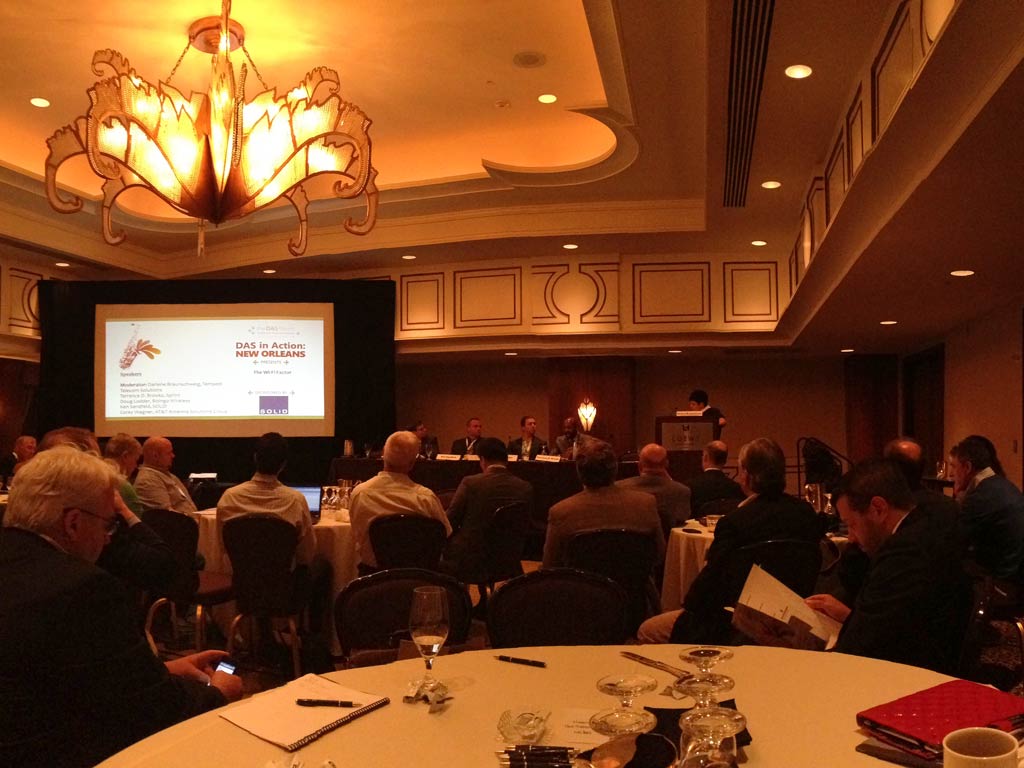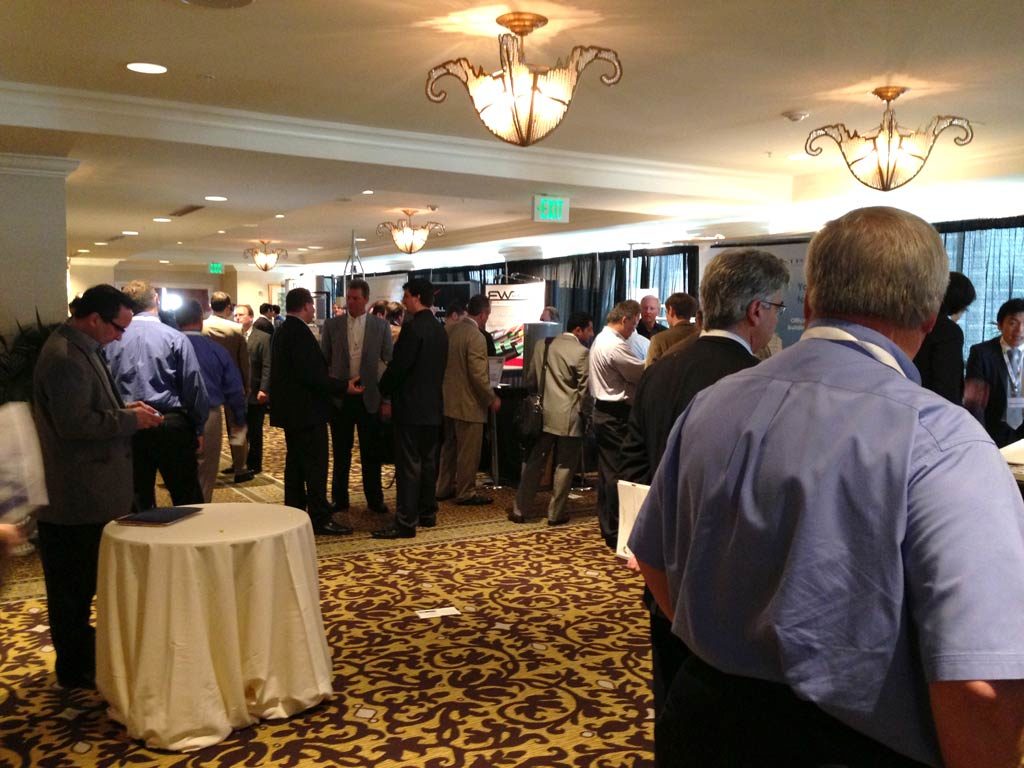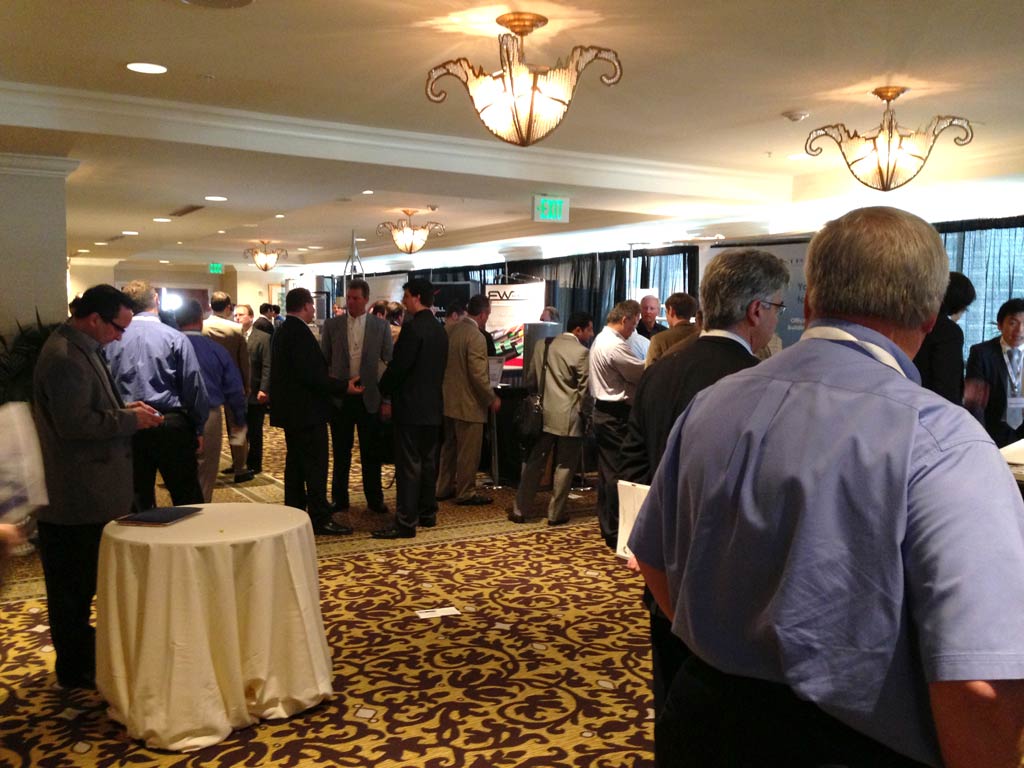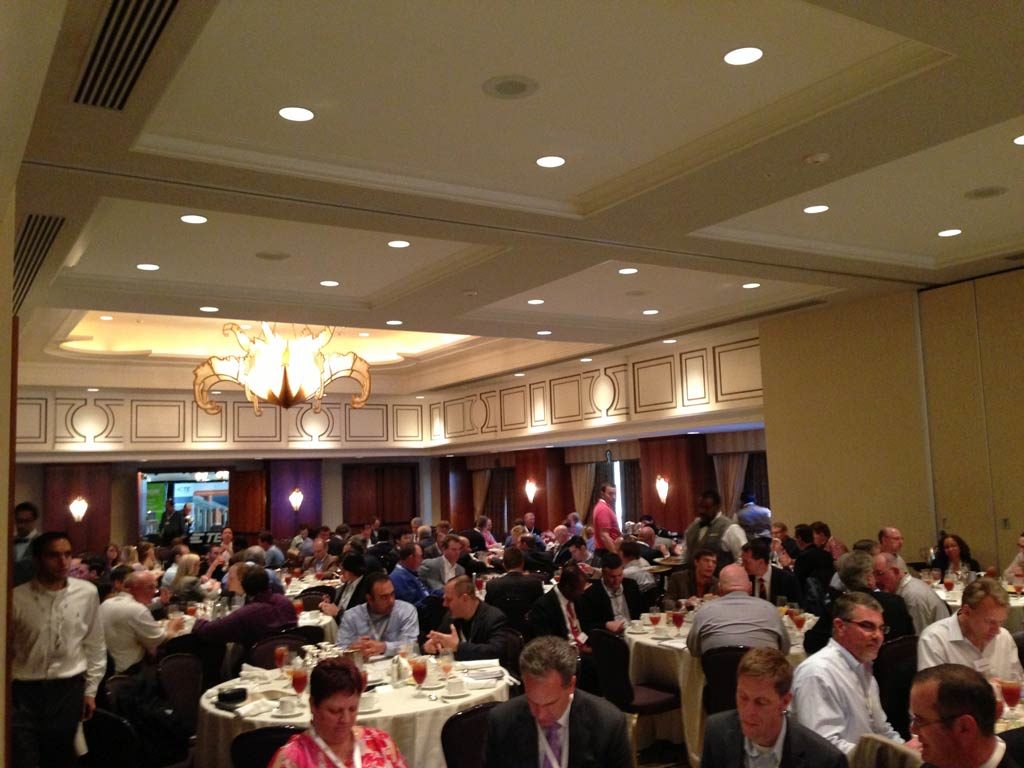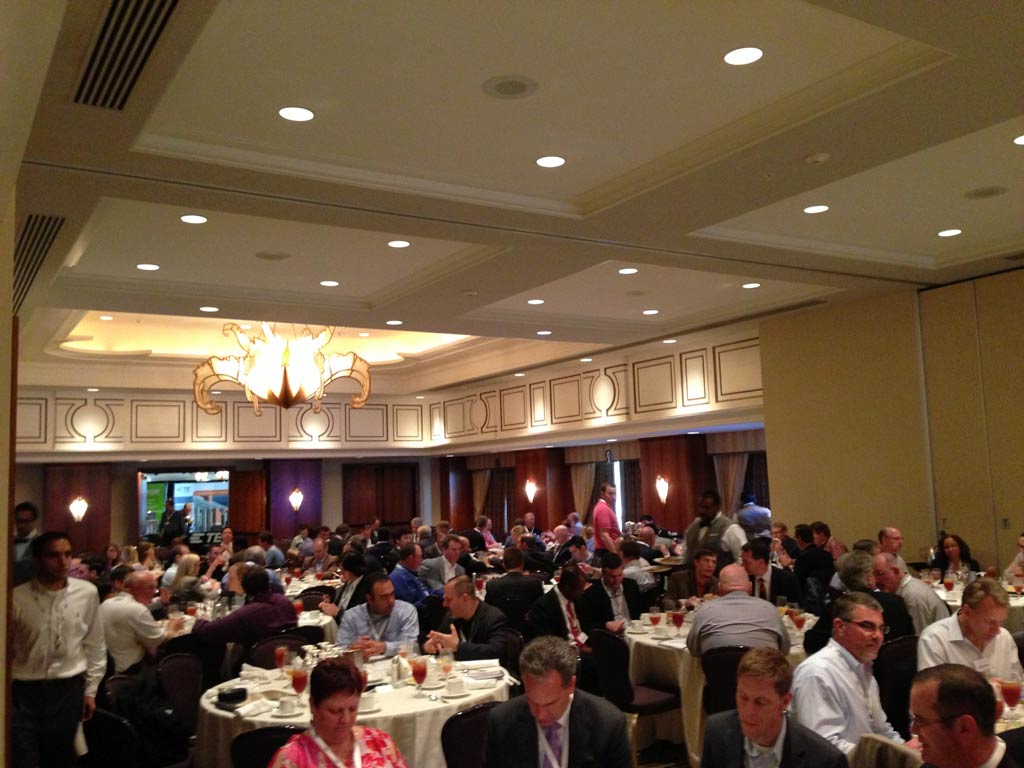 And there you have one of the main discussion themes of the week. The topic got particularly heated during the Innovation Roadmap panel, that Mario Bouchard, iBwave's President and CEO had the pleasure to be a part of.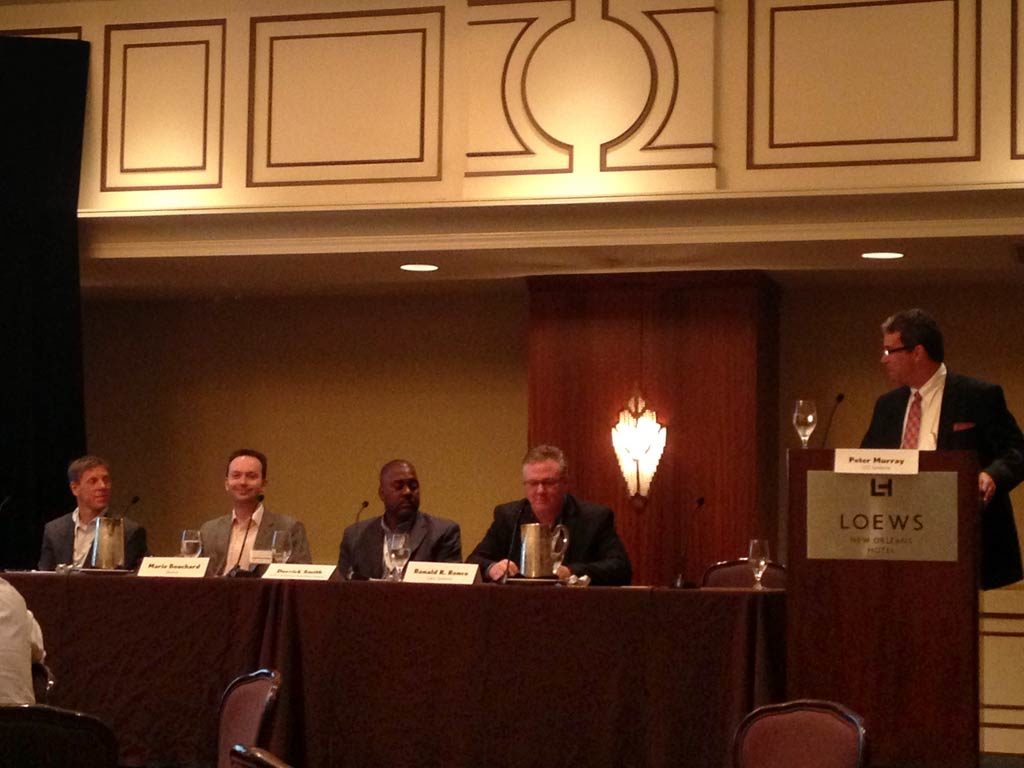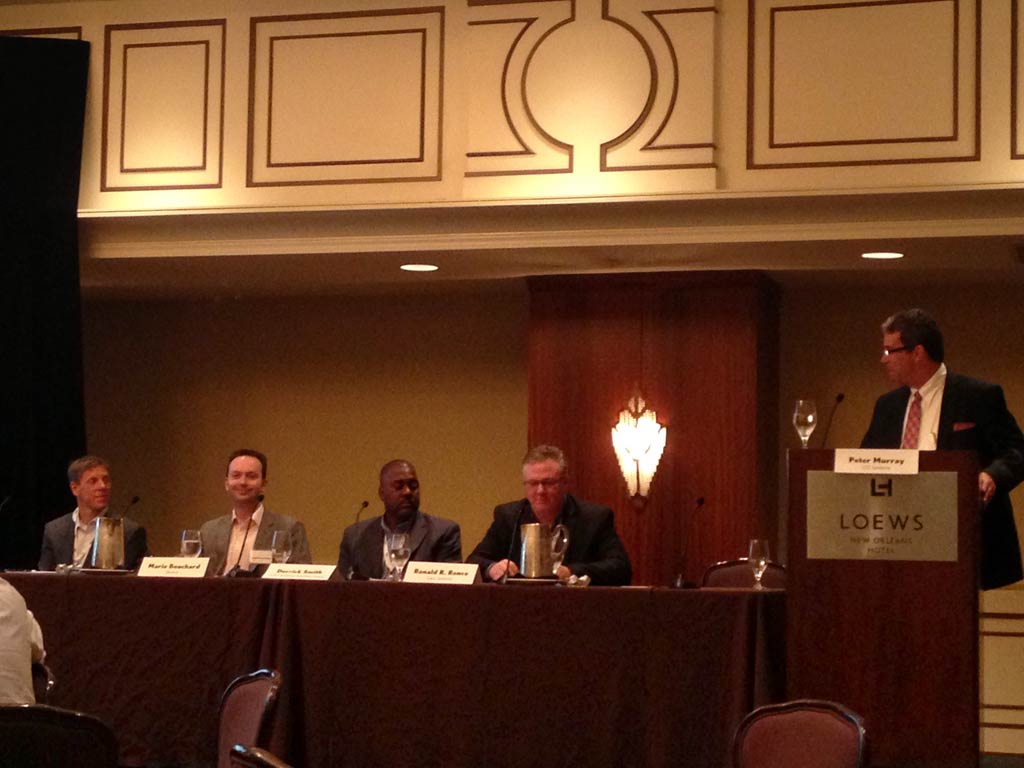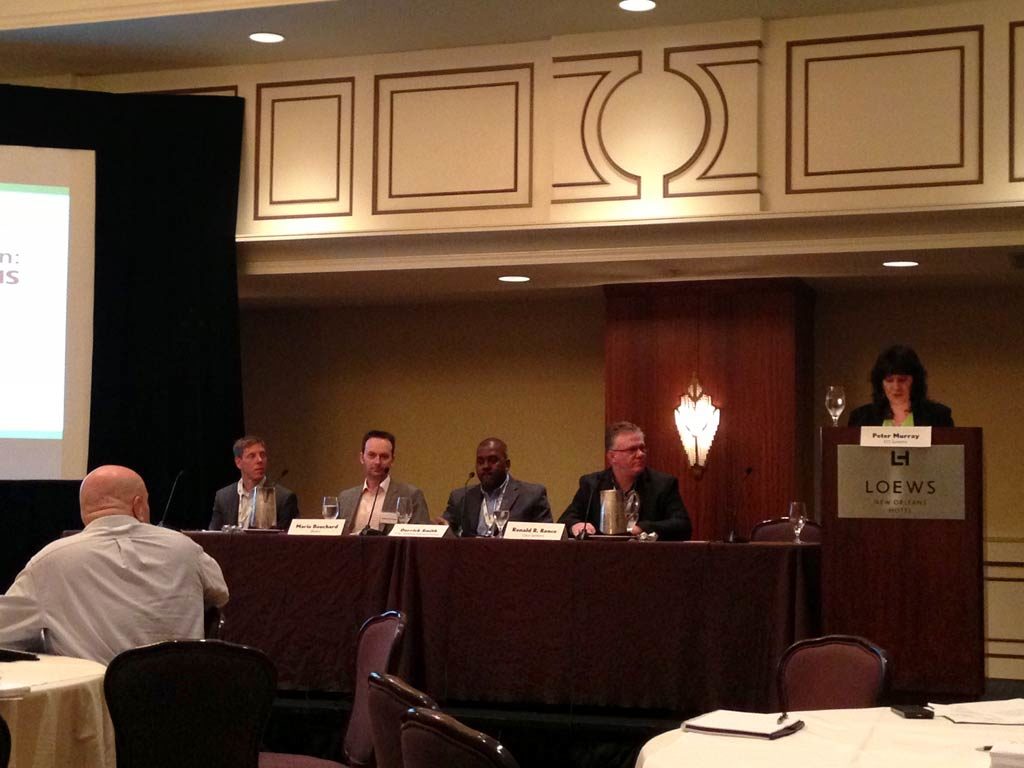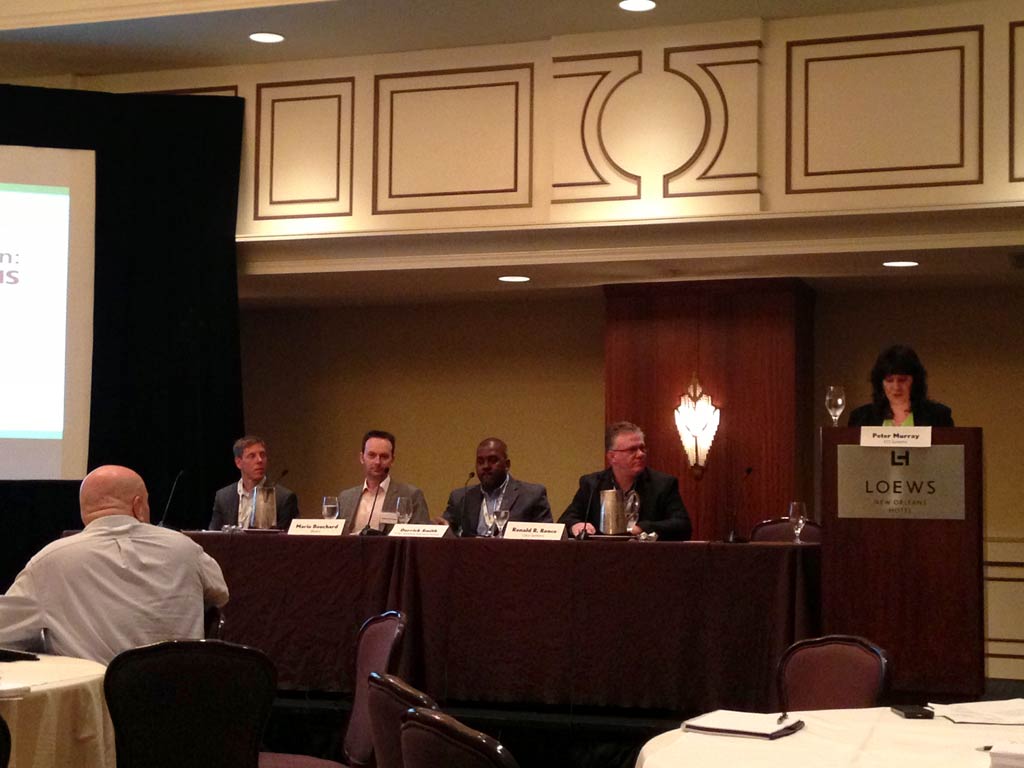 Mario stirred the fire with his bold statements on how our industry is not actually advancing nearly as quickly as we'd like to think it is. Here's a video recording of the panel.
(video courtesy of RCR Wireless)

The show featured many other interesting panel topics such as the Evolution of Public Safety and In-Building Coverage, Wading through the Small Cell Hype and the Wi-Fi Factor, to name a few. Jeff Mucci, from RCR Wireless caught up with Mario Bouchard shortly after the Wi-Fi Factor panel discussion, and here's what he had to say about it:
We also had some fun too! Day 1 featured a tour of the French Quarter's new DAS network which highlighted some interesting and particular challenges. Crown Castle, the company that was responsible for the design and deployment needed to ensure much-needed wireless coverage and capacity to this densely visited area but also had to adhere to the area's strict aesthetic rules in order to maintain the historic charm of this picturesque neighborhood. There are now a total of 27 Crown Castle o-DAS nodes in the French Quarter. Each one of them has a single cross-pole antenna which give two operators their own dedicated port on the antenna. The DAS equipment used in these nodes is the CommScope ION-M remote. The images below show how Crown Castle overcame these challenges by making the DAS equipment look like old fashioned lamp posts.
Our team also took the opportunity to snap some photos of the unique and world famous architecture here.
Next thing you know, it's just another evening in the Big Easy.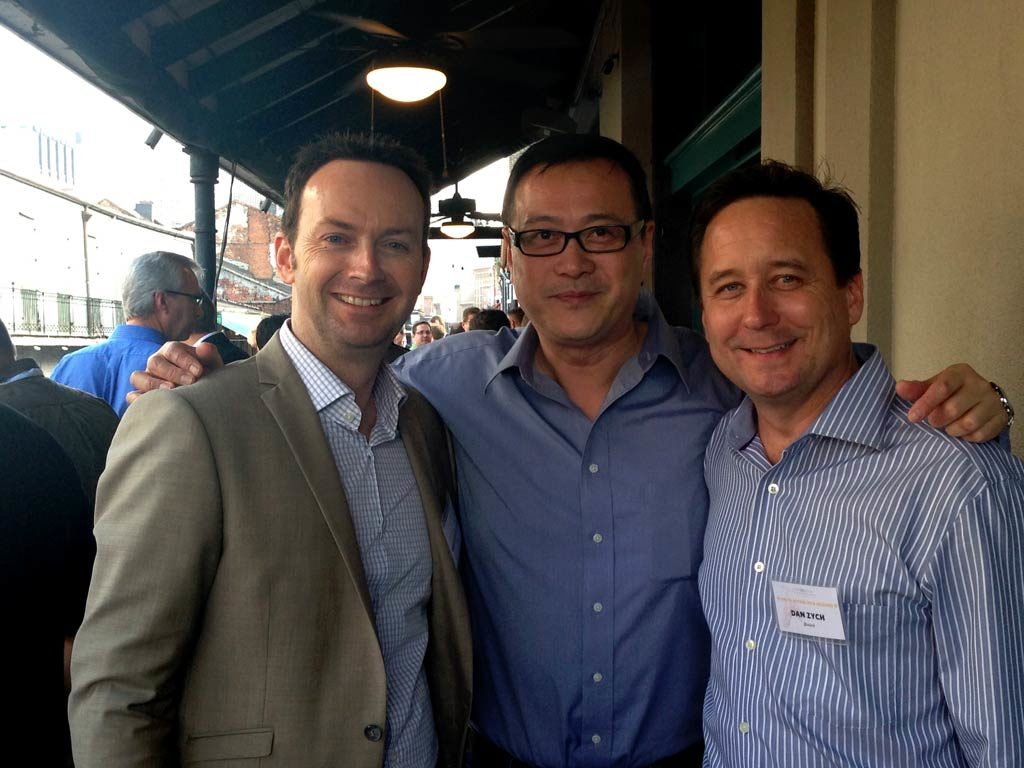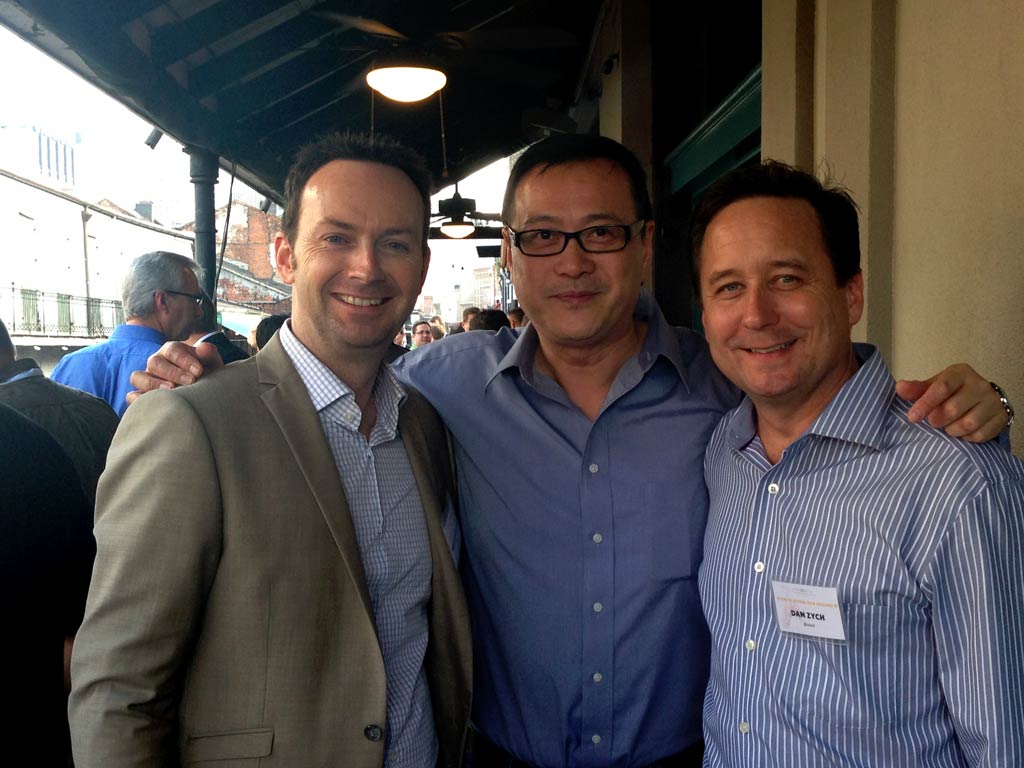 Thanks to the newly baptized HetNet Forum for a great event – hope to see you next week in Las Vegas for the DAS Congress and iBwave's annual Vegas party!