Hup iBwave Hup! Highlights from our Seminar in the Amsterdam Arena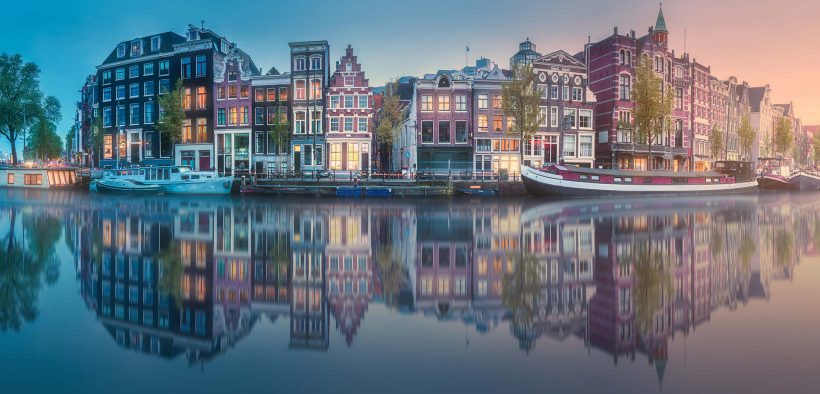 iBwave hosted an in-building seminar focused on stadium design today in Amsterdam. And what better place to host a seminar on stadiums than in the colossal Amsterdam Arena! We were set up in the arena's Panorama Lounge, an exclusive box featuring a 180 degree view of the stadium, where we received 35 of our industry peers for the day.
The day kicked off with breakfast followed by a Welcome Address by Robert Froger, Sales Manager Europe at iBwave. Dominique Gauthier, iBwave's CTO then presented Global Trends in the In-Building Industry and was followed by Jalal Berrahou, Team Lead in the Sales Engineering team and his presentation on Indoor Coverage & Capacity Challenges in Stadiums. After a short break, Dominique took the stage again to demonstrate how to gain control of the in-building coverage lifecycle using the iBwave product suite. Jalal followed with an iBwave product suite demo.
After a delicious lunch of various pastas and salads, the whole group participated in the iBwave Mobile and iBwave Unity Cloud workshop. Everyone was encouraged to get into small teams and then, using the floor plan of the venue on the iBwave Mobile app, determine the best placement for two antennas in order ensure optimal coverage in the meeting room and surrounding hallways. The teams certainly got creative by the looks of the photos and the workshop generated a great discussion on iBwave Mobile, iBwave Unity Cloud and stadium design which was the best way to conclude the event.
Congratulations to the KPN team for getting the best coverage during the iBwave Mobile workshop and congratulations to Radu from Claritech and Grzegorz Czarnecki from Ericsson NL for winning a free seat at our upcoming Certification Level 1 in Amsterdam (September 4-6).Thanks to all who attended!
Fast Facts:

Amstserdam Arena Seating Capacity: 52,960

Workshop Winning Team Coverage Result: 92.6%

Attendee with Longest Travel Distance: 2,279 km