iBwave's América Latina Tour: We're back!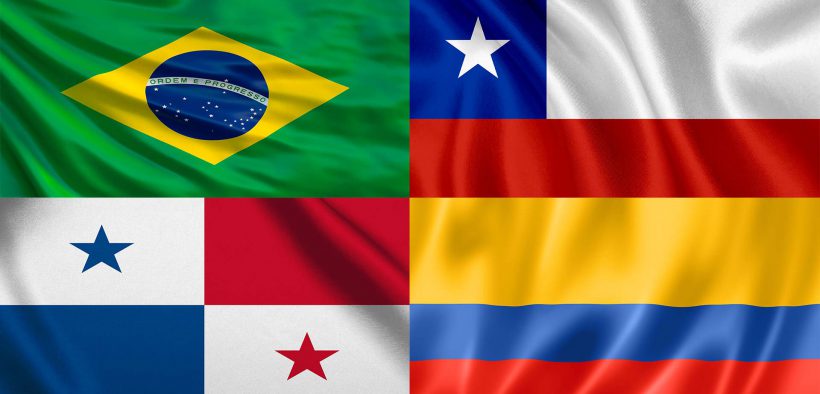 With all of the momentum in Latin America's in-building market, we decided to plan a continental tour in order to meet with as many people as possible and really get the market's true pulse. Our tour bus:
Kidding!
STOP 1: Rio de Janeiro, Brazil
The tour begins on March 5 in Rio de Janeiro, Brazil. With over 30 people in attendance from all over the in-building ecosystem, guests are ready to get down to the nitty gritty of Brazil's upcoming FIFA World Cup (2014) and Olympics (2016) as well as the FIFA Copa Confederaciones coming up in June 2013. The discussion mainly focuses on how the ecosystem needs to ensure they are ready to host the world during these momentous events and what they need to do to prepare. After all, the World Cup is just over a year away and the Copa Confederaciones is around the corner.
Luckily, Mark Keenan from Real Wireless is on-hand. He is in charge of the in-building networks at Wembley Stadium in London and played a huge role in the wireless success of the London 2012 Olympics. Mr. Keenan speaks from experience and gives everyone in the room a good look at what happened behind the scenes at Wembley during the Olympics. Following the presentations, the major Brazilian operators are invited to be a part of iBwave's Rapid Fire Panel, where industry experts answer tough questions in as few words as possible. The result: Brazil is behind on the build outs necessary to support all the incoming voice and data traffic for the upcoming events. In conclusion, we'll have to hope they can hustle to get everything ready in time and wait and see what happens.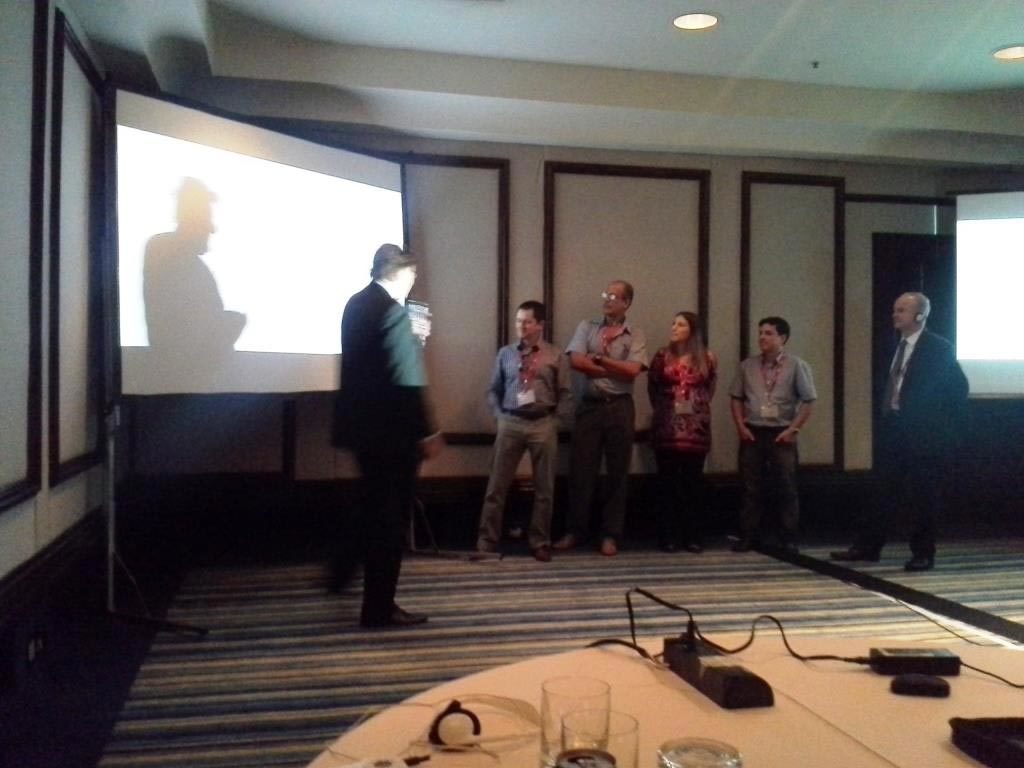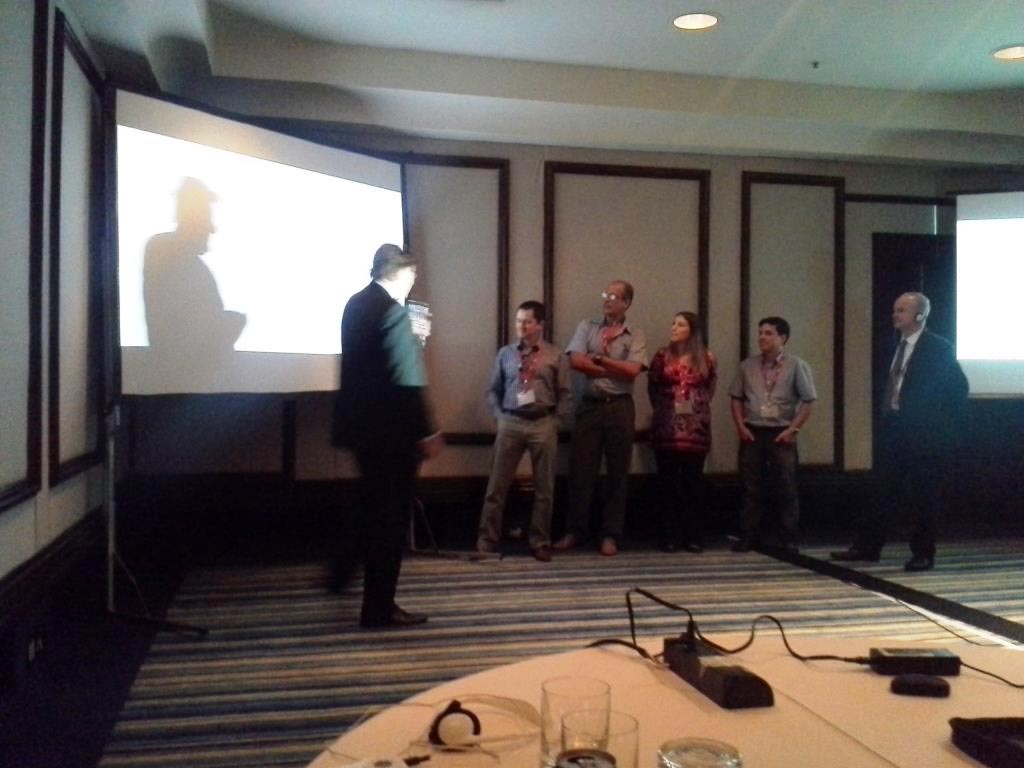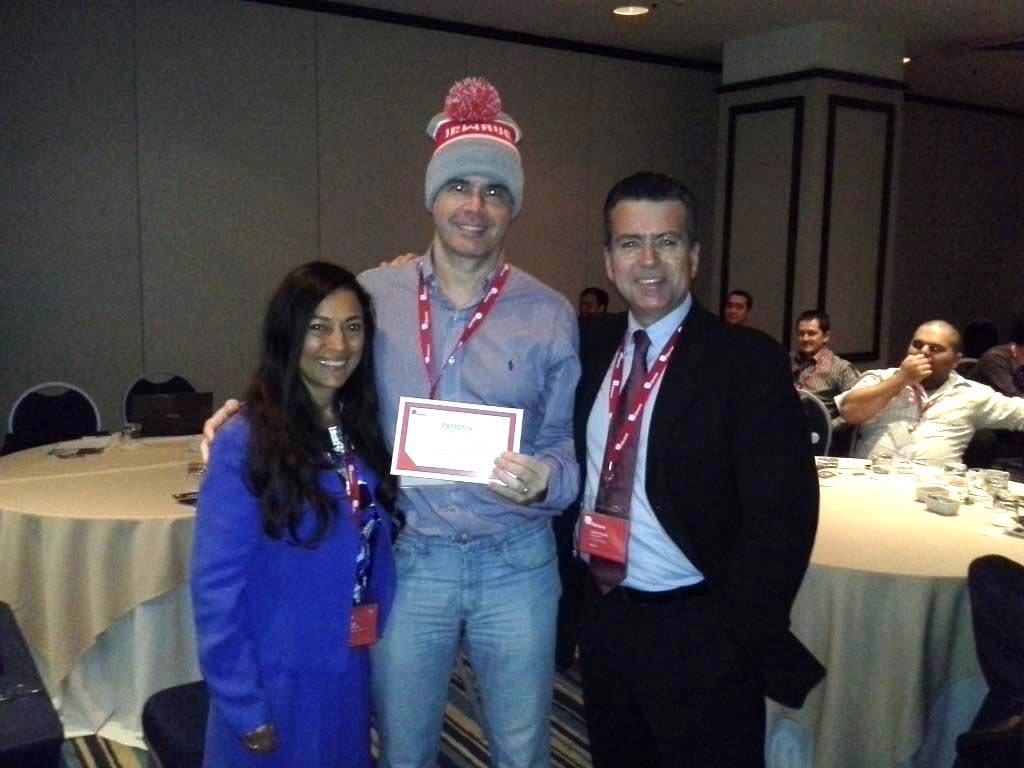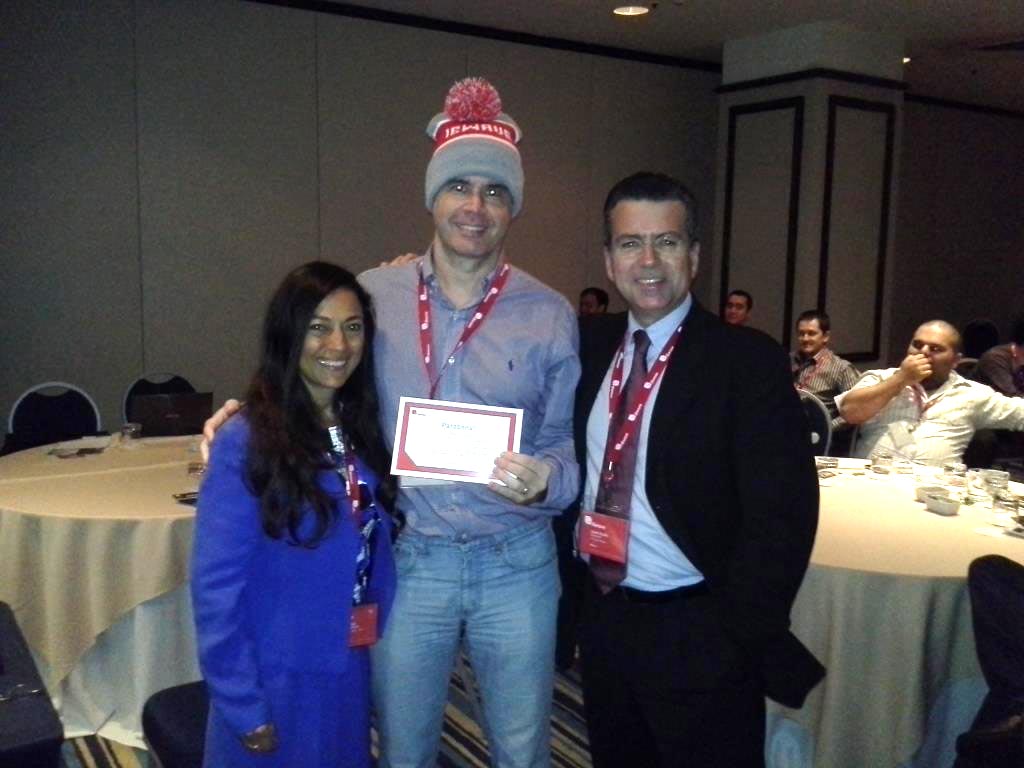 Thanks to all who came out and congrats to our winners of two free seats at our upcoming Level 1 Certification in Rio as well as a our lucky iBwave hat winners.
Oh, and the view from the hotel on Copa Cabana beach? Awesome.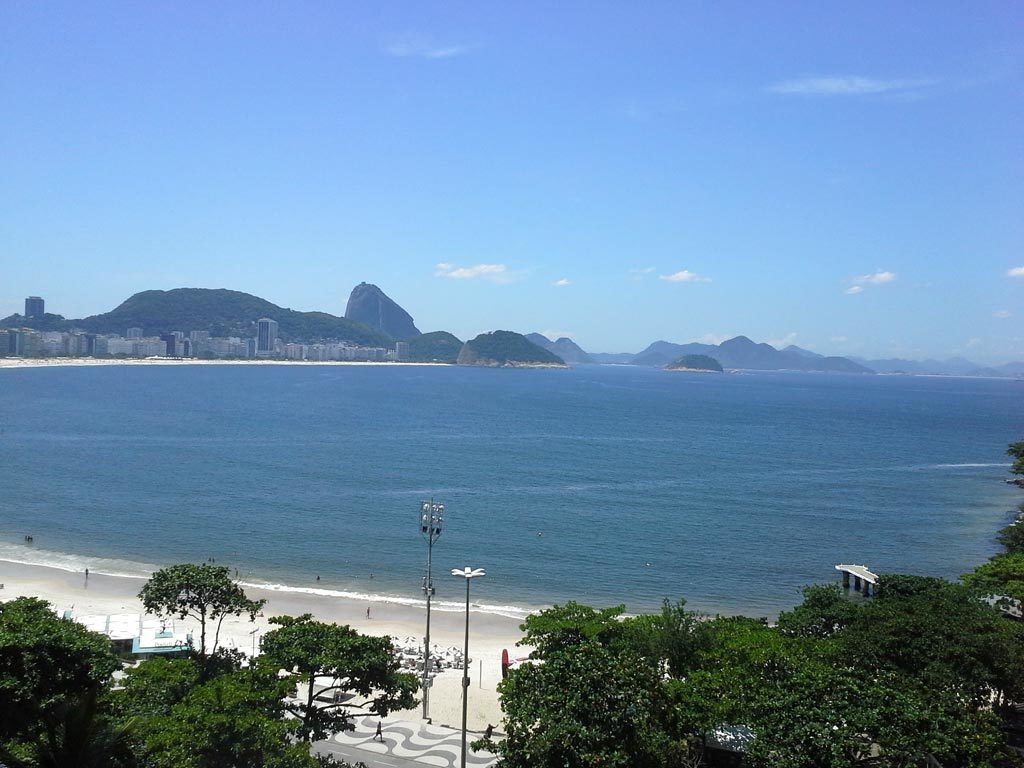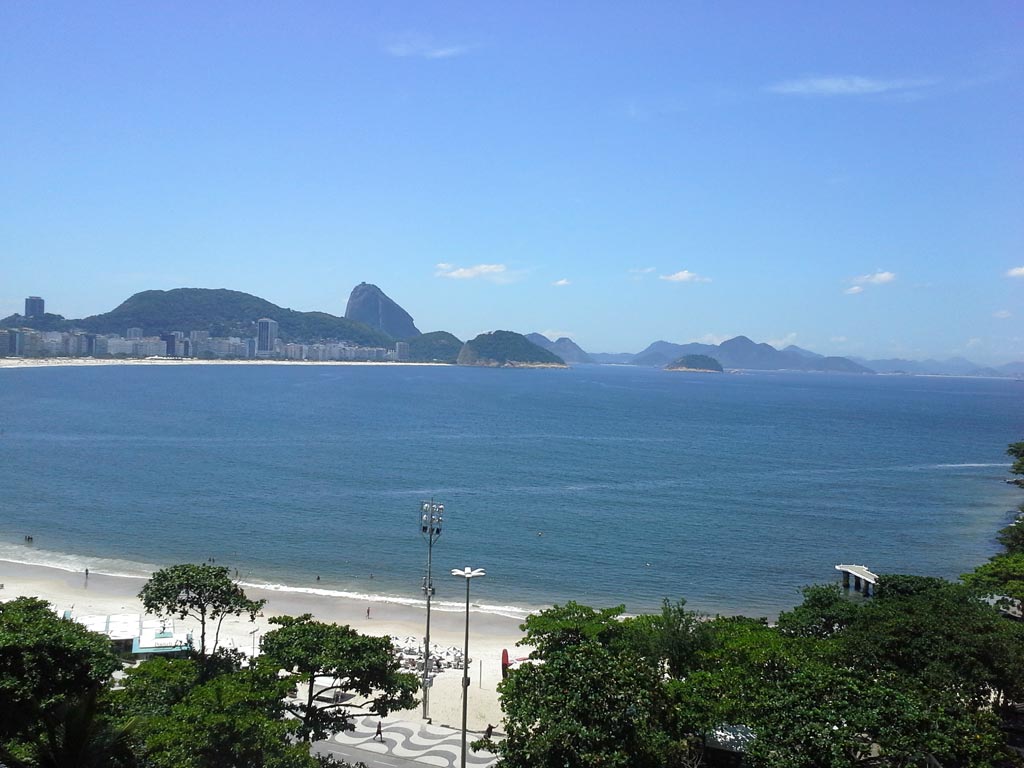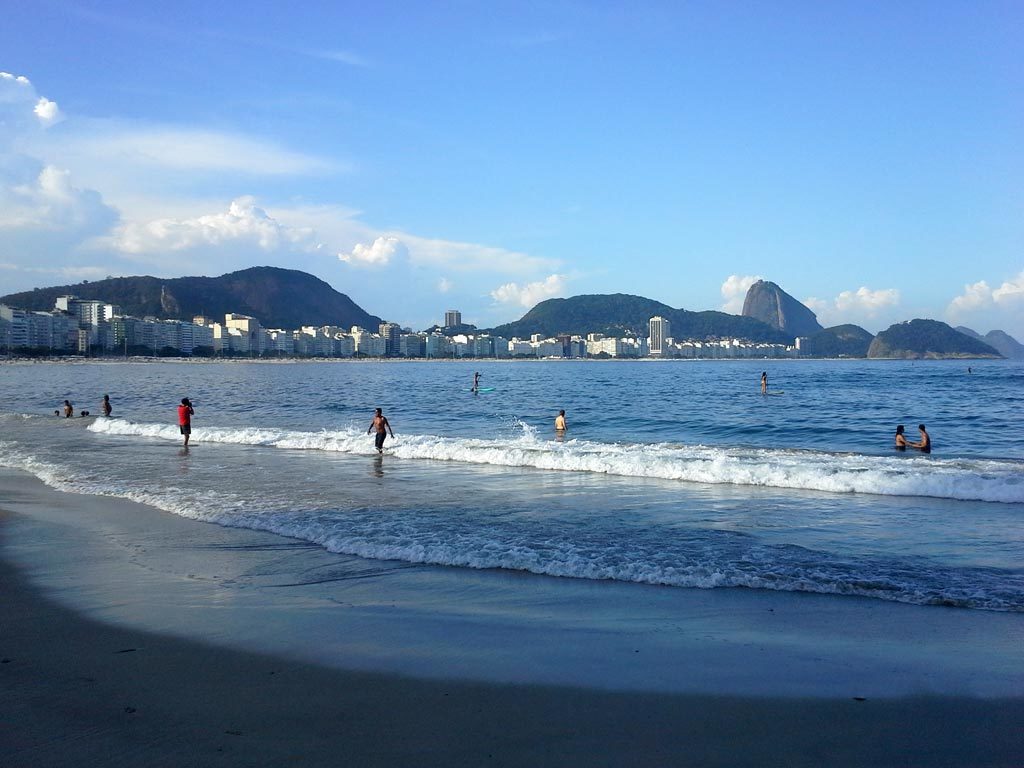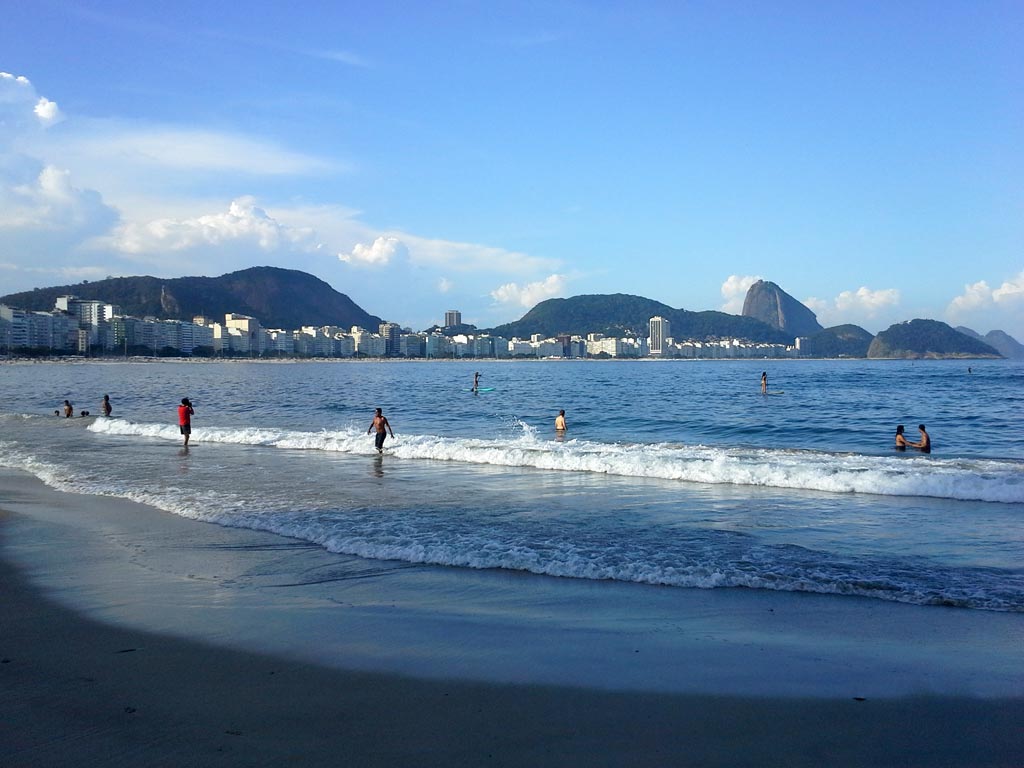 STOP 2: Santiago, Chile
The tour continues with another in-building seminar in Santiago, Chile on March 7. After a picturesque flight, the team arrives at the Marriott Hotel, bright and early for set up.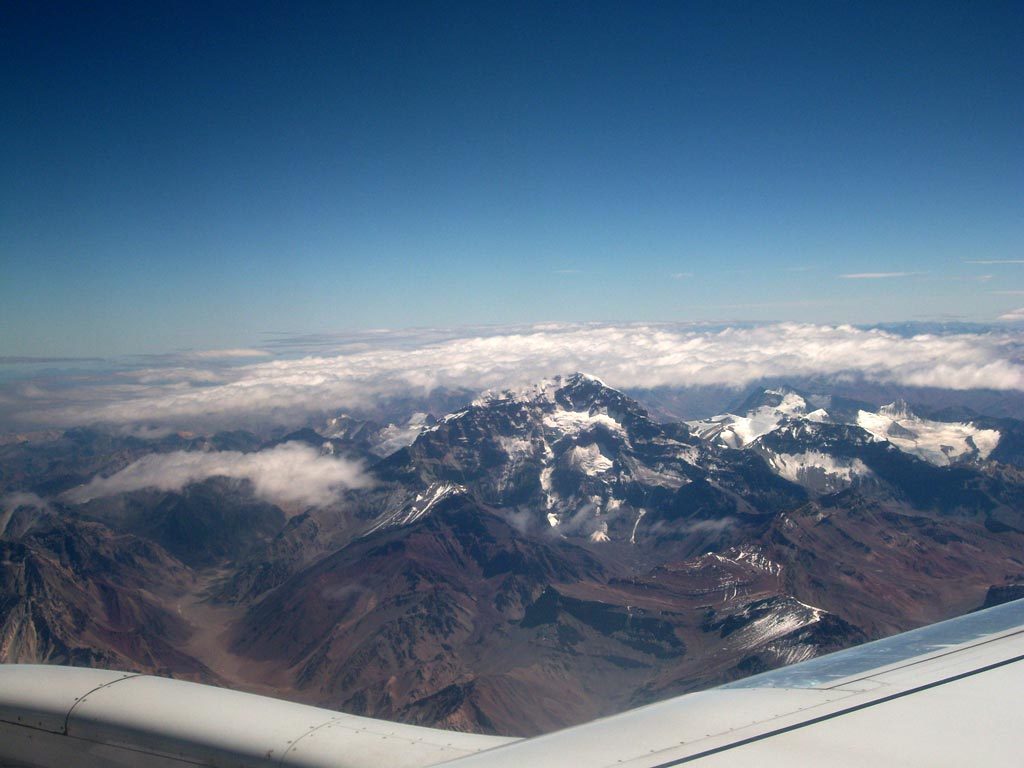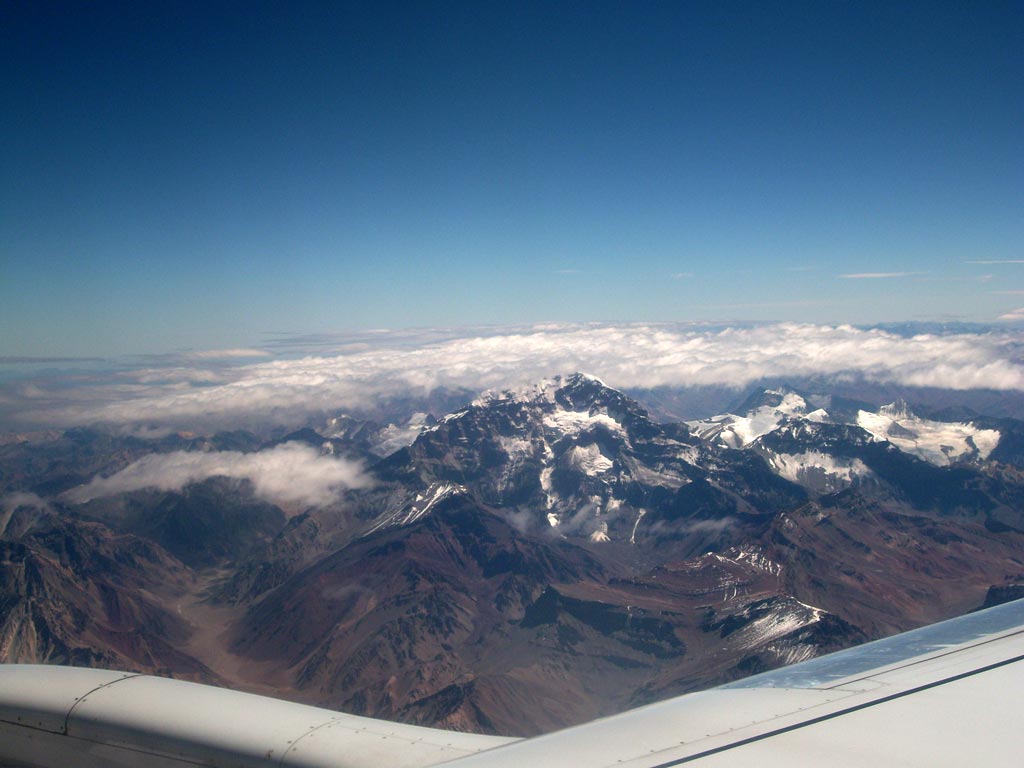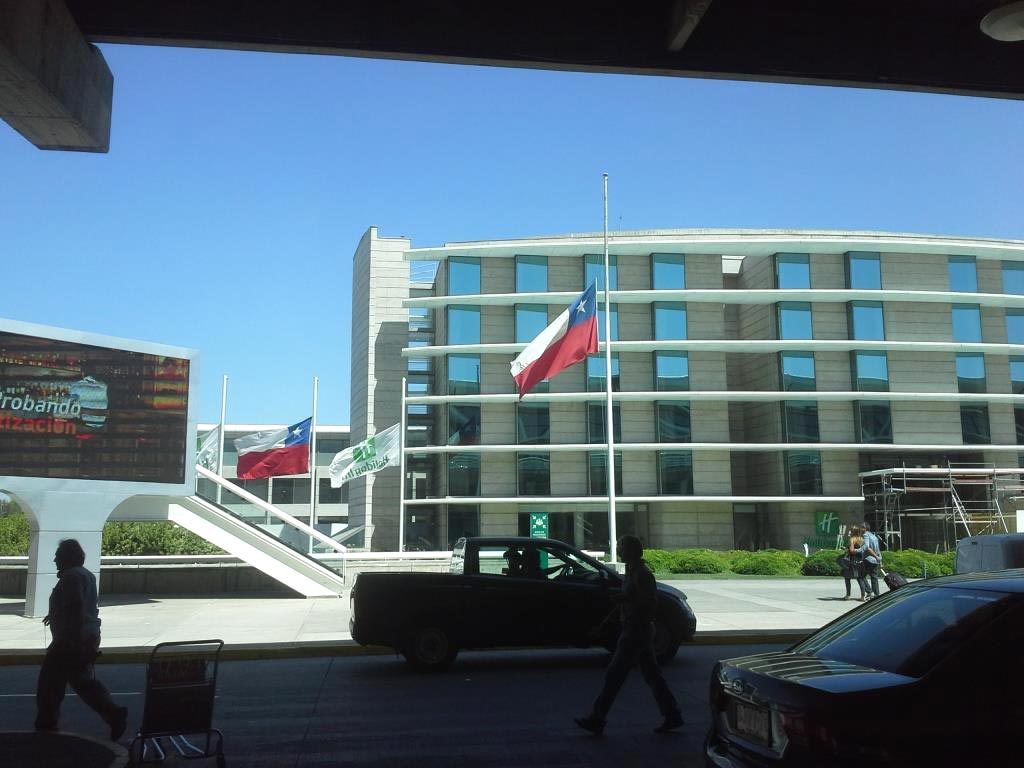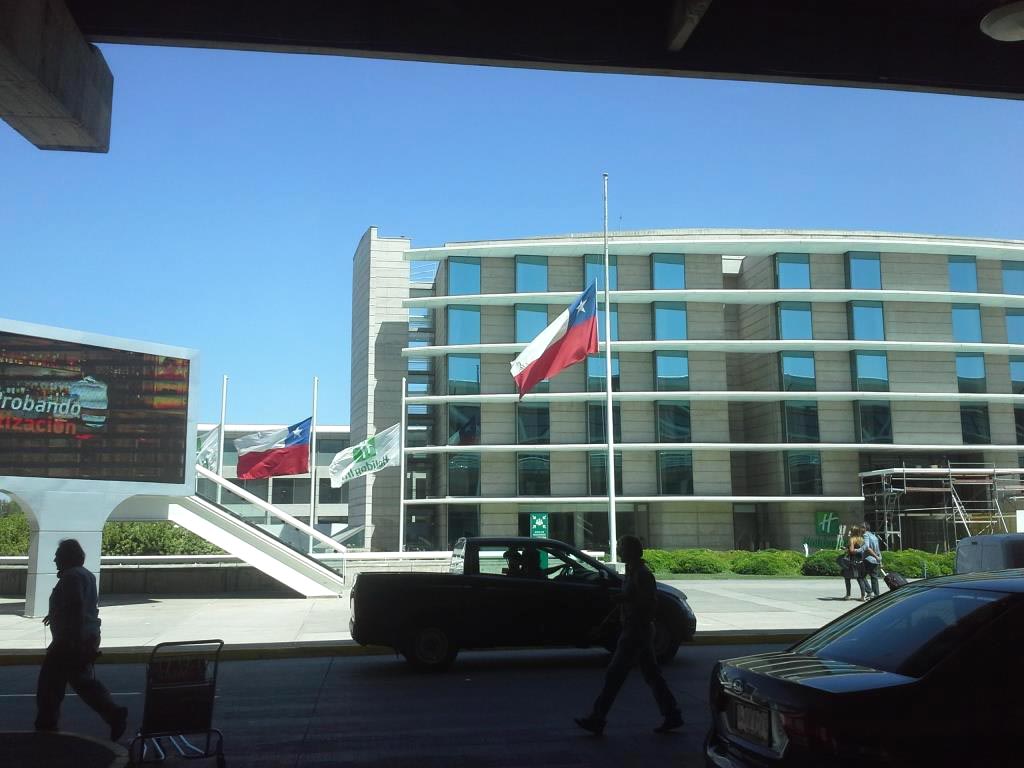 Soon enough, the room is packed with 65 participants from all corners of the in-building ecosystem.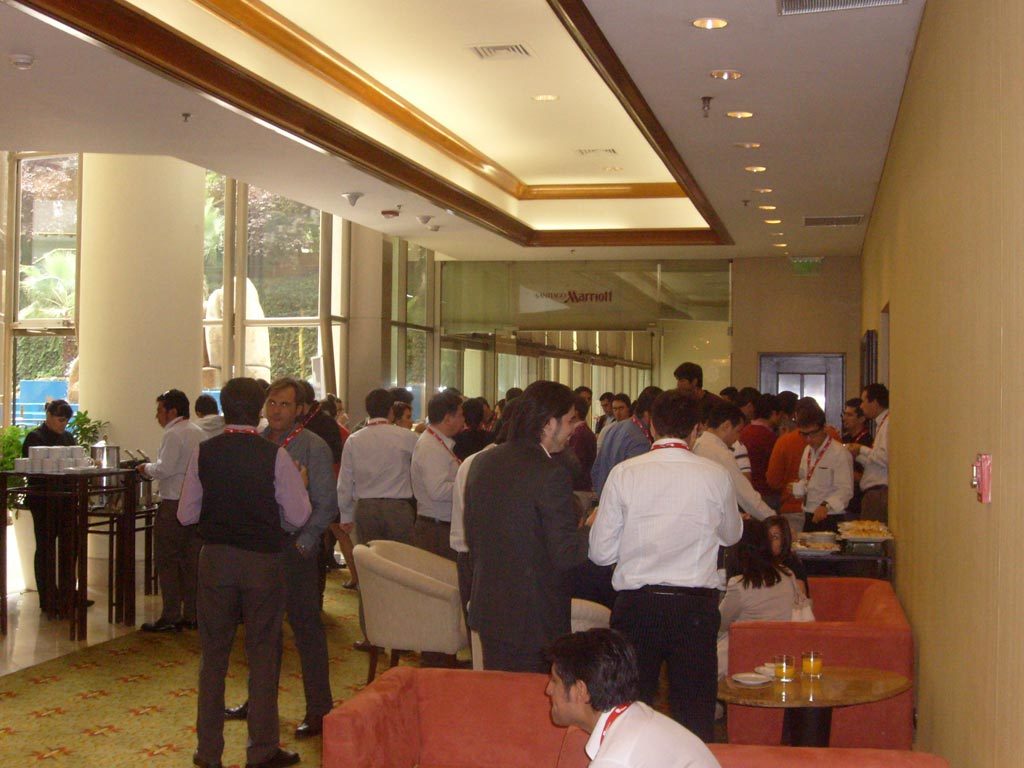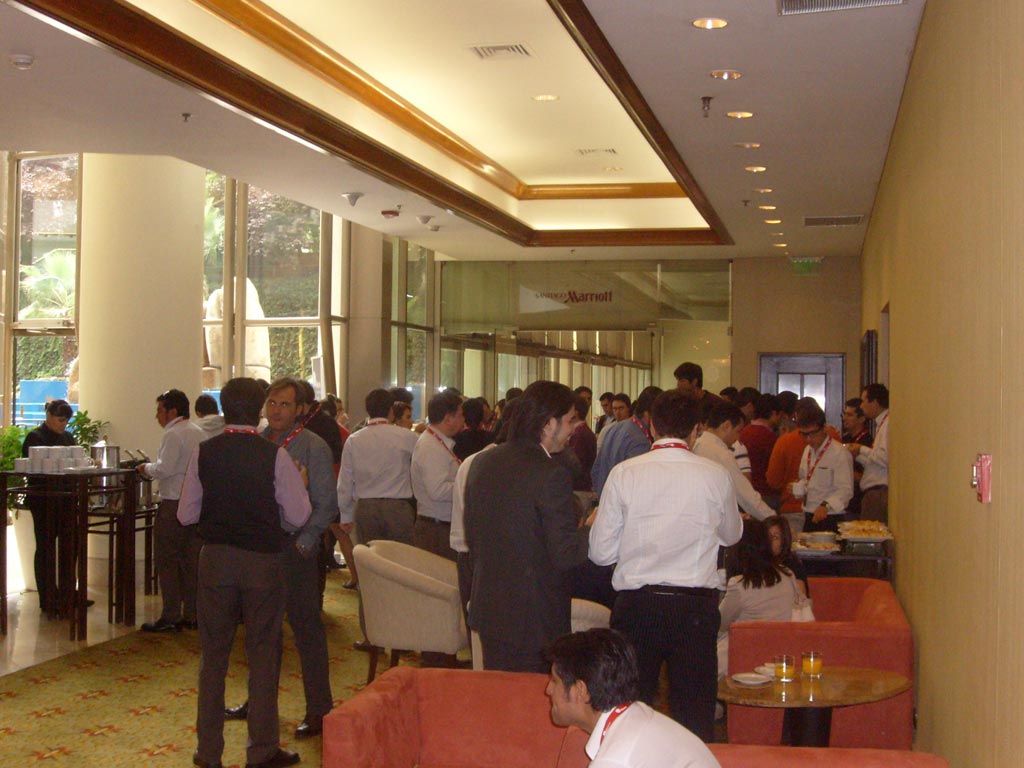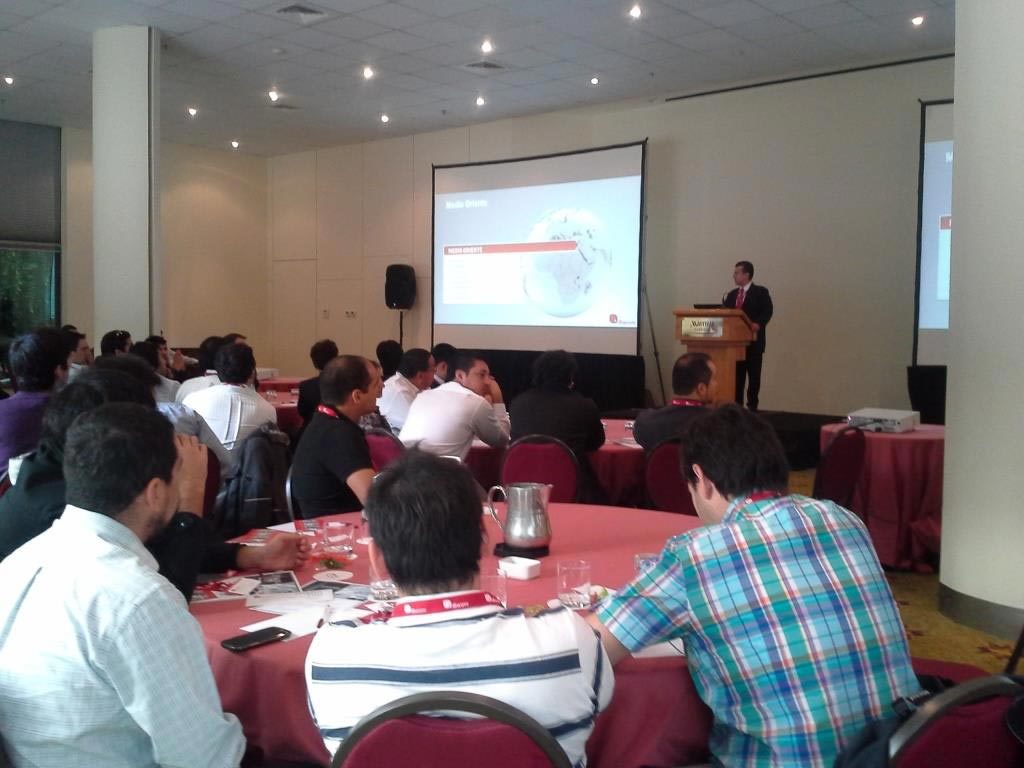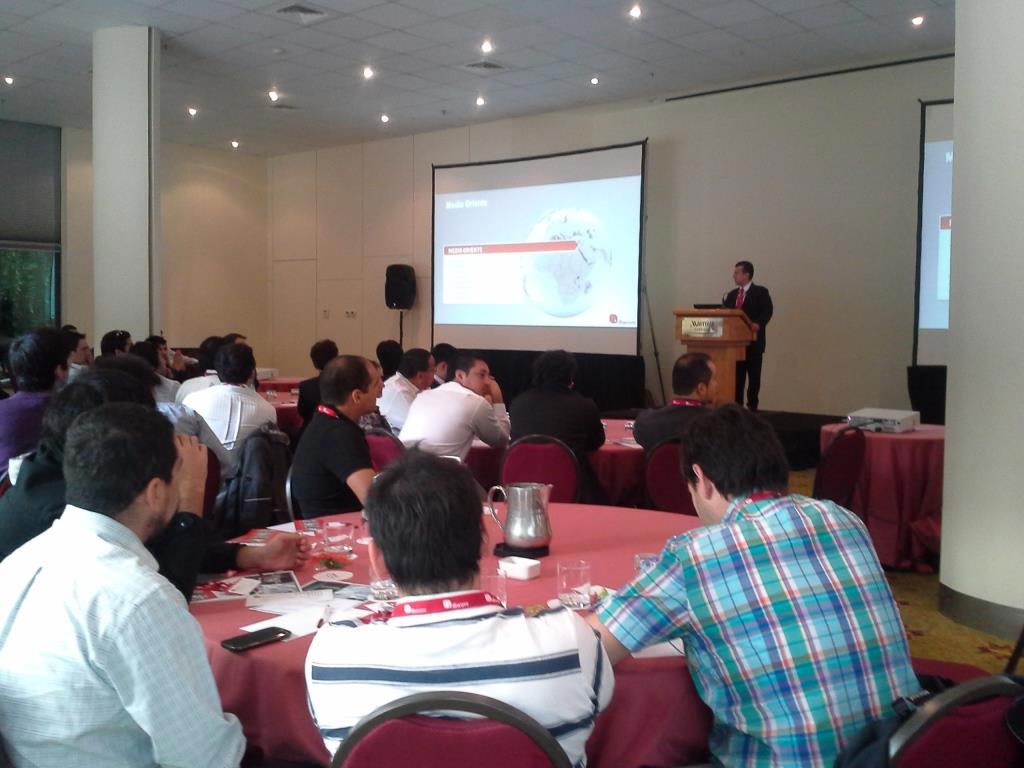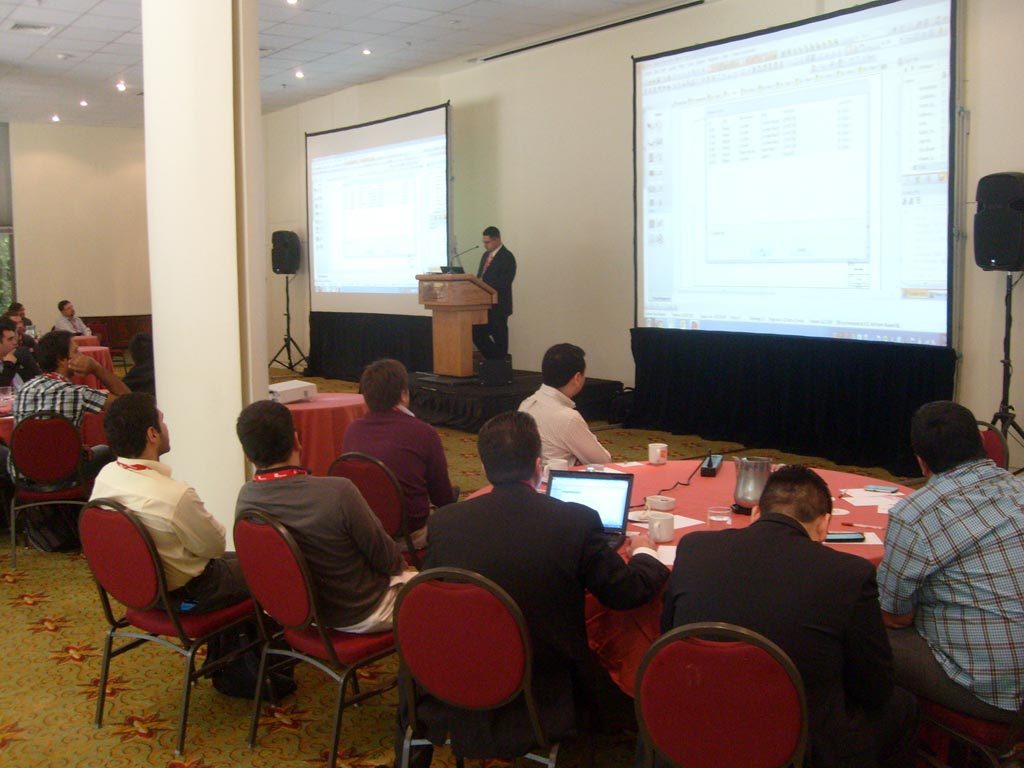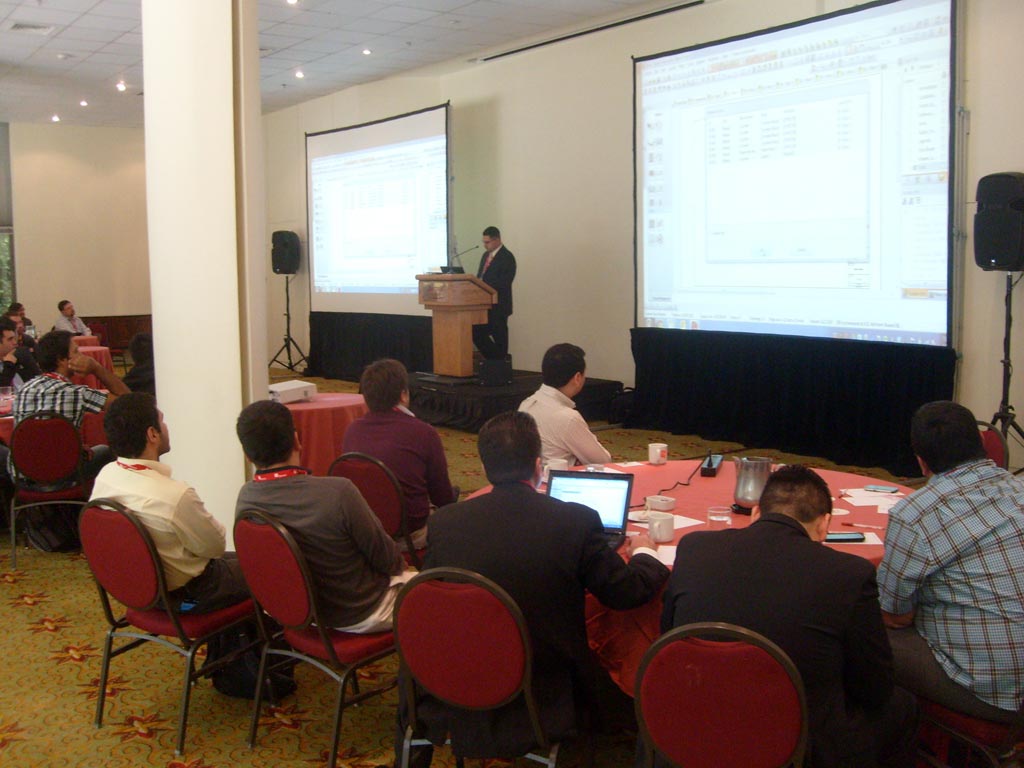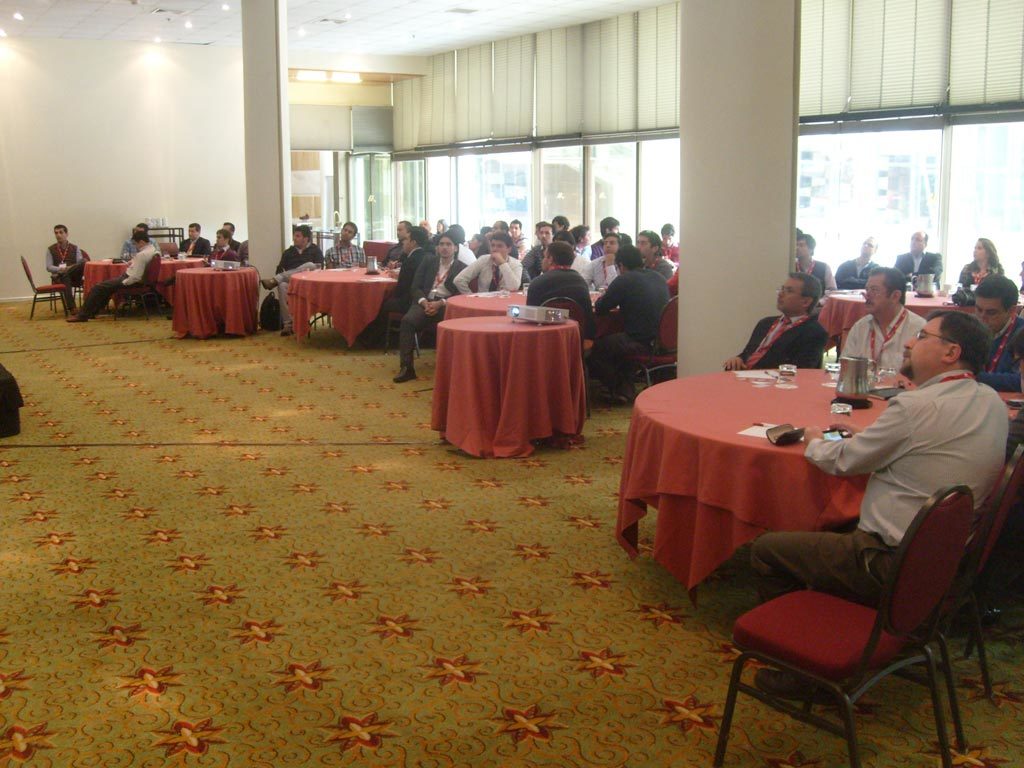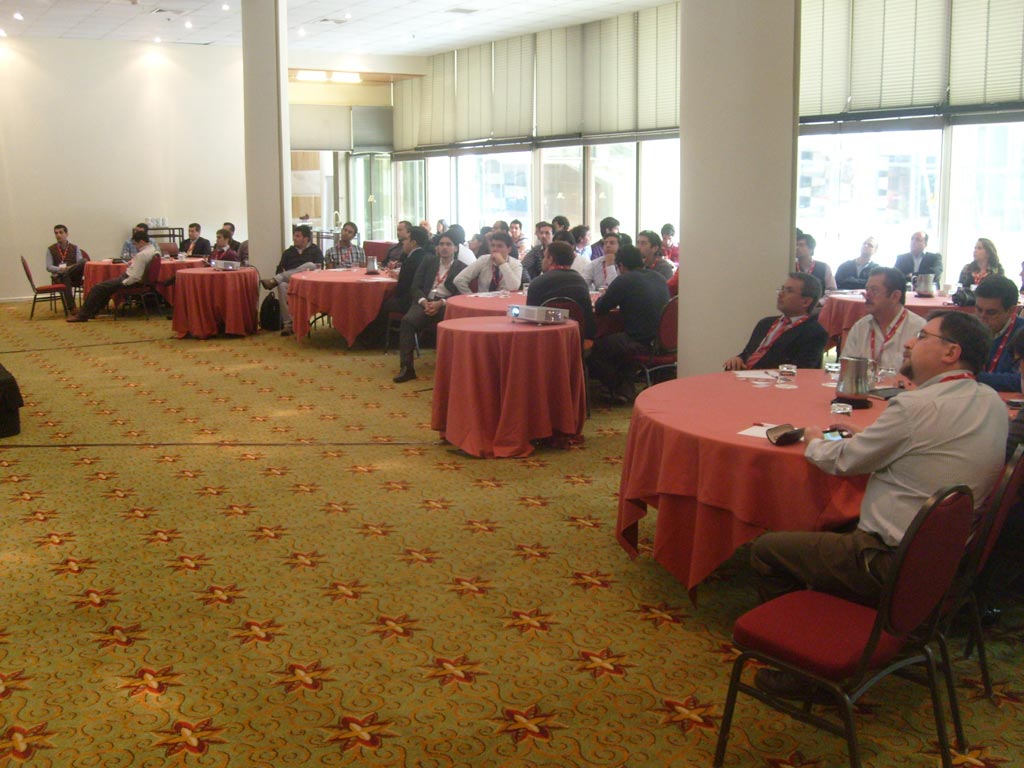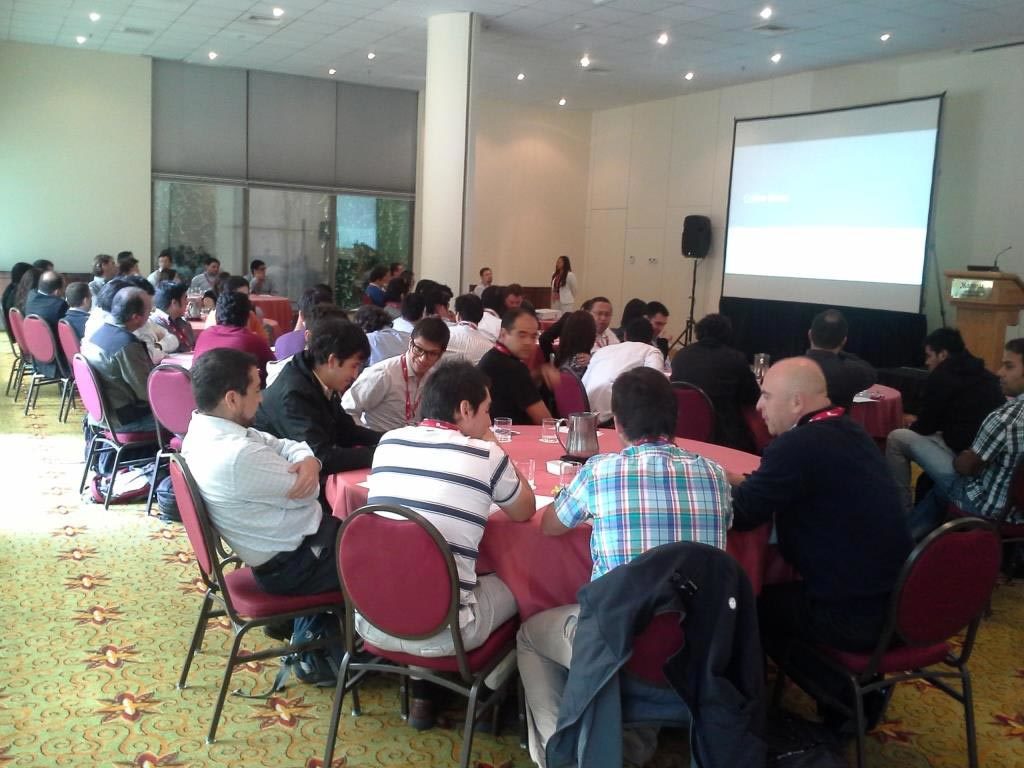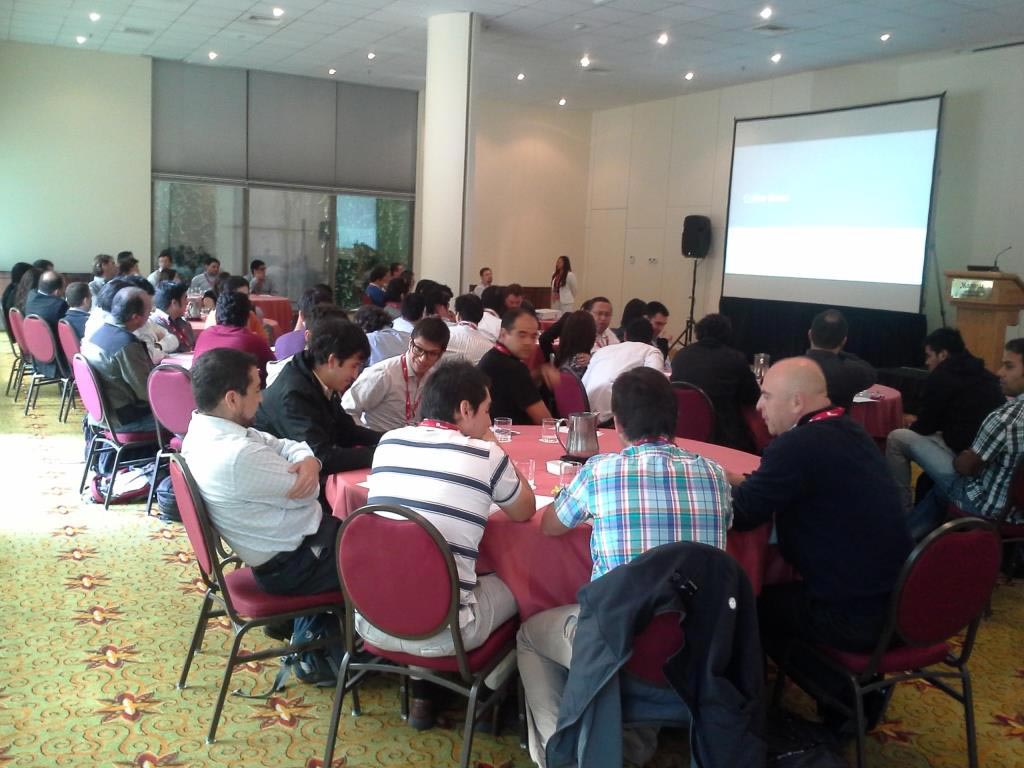 This seminar focused on introducing a relatively new group to the in-building space. Presenters discussed in-building trends around the world, some essentials to keep in mind when working on in-building projects and how the iBwave Product Suite can help manage in-building projects, throughout their lifecycle. Talks eventually gravitated toward the construction of Latin America's tallest building which comes in at 73 stories – in downtown Santiago.
Gabriel Guevara from Microlab then took the stage to discuss PIM – a hot topic for those already well versed in the daily challenges of in-building design and deployment.
Finally, a rapid fire panel and draw for ten iBwave hats as well as two seats at an upcoming level 1 certification session concluded the day.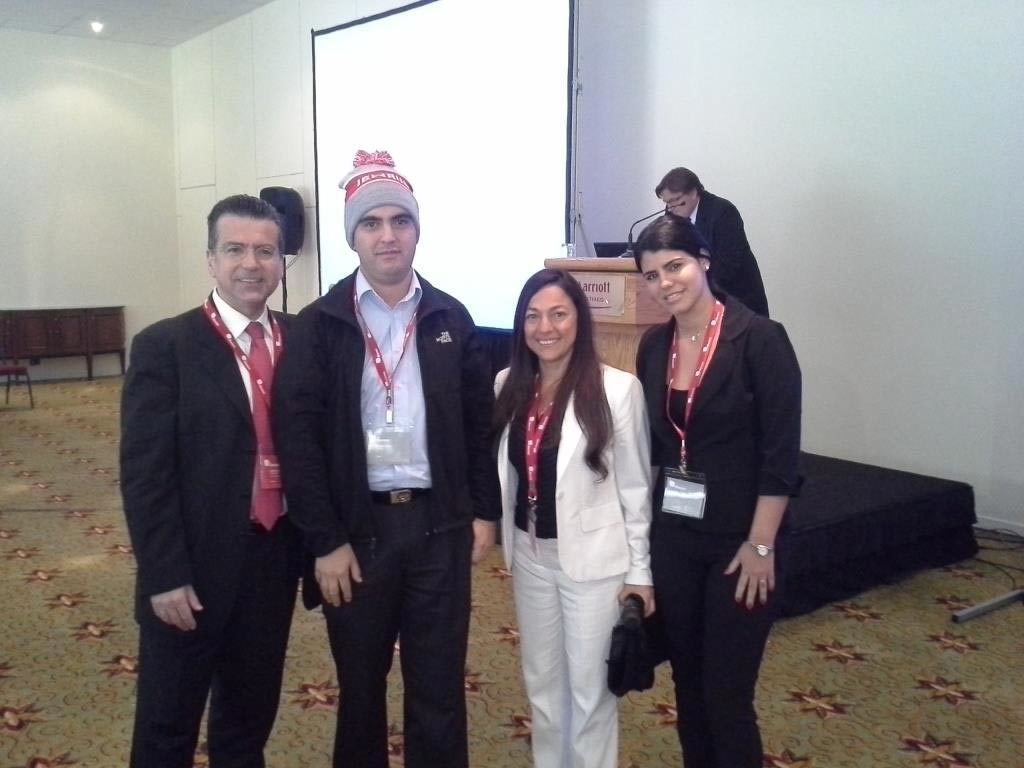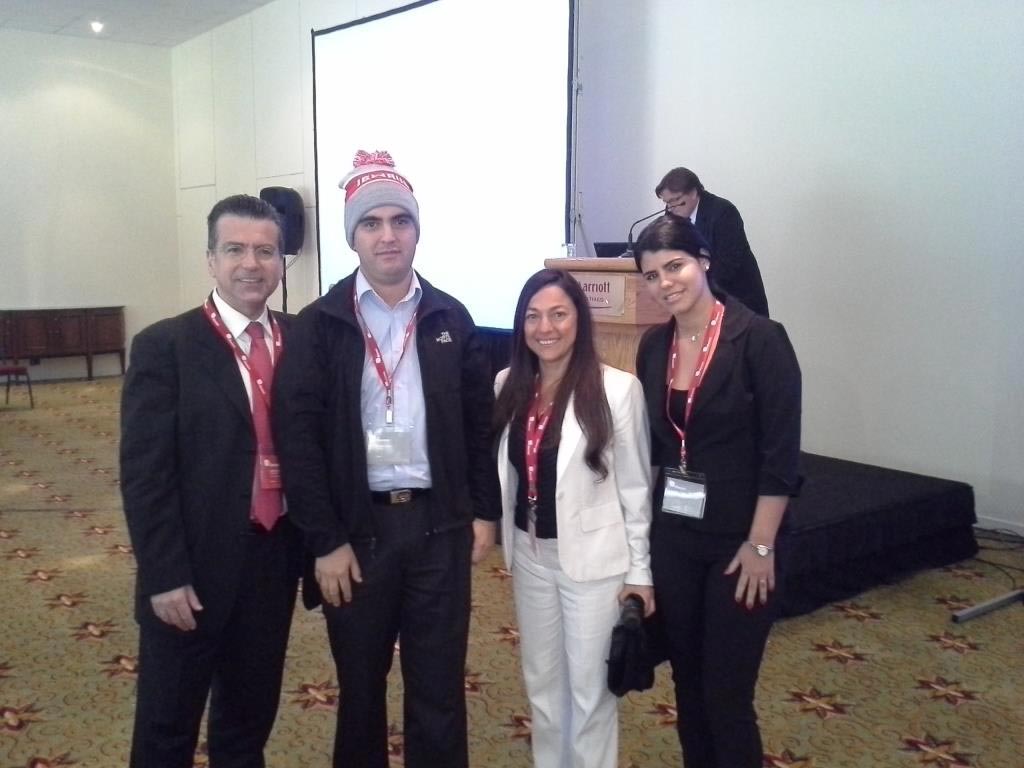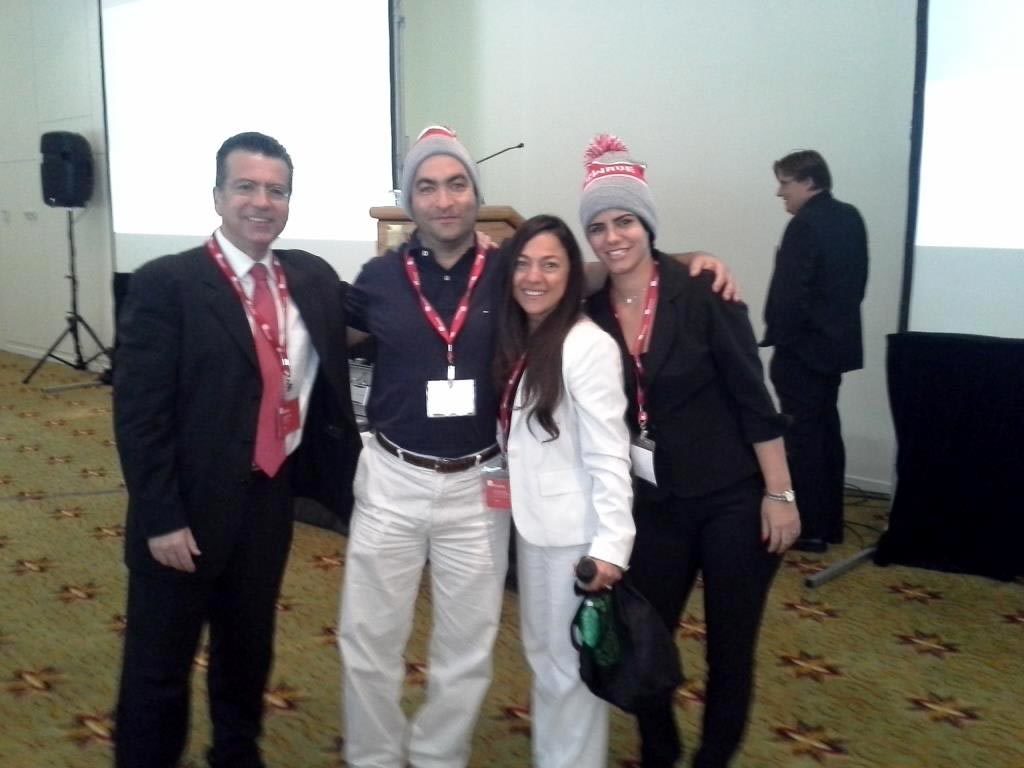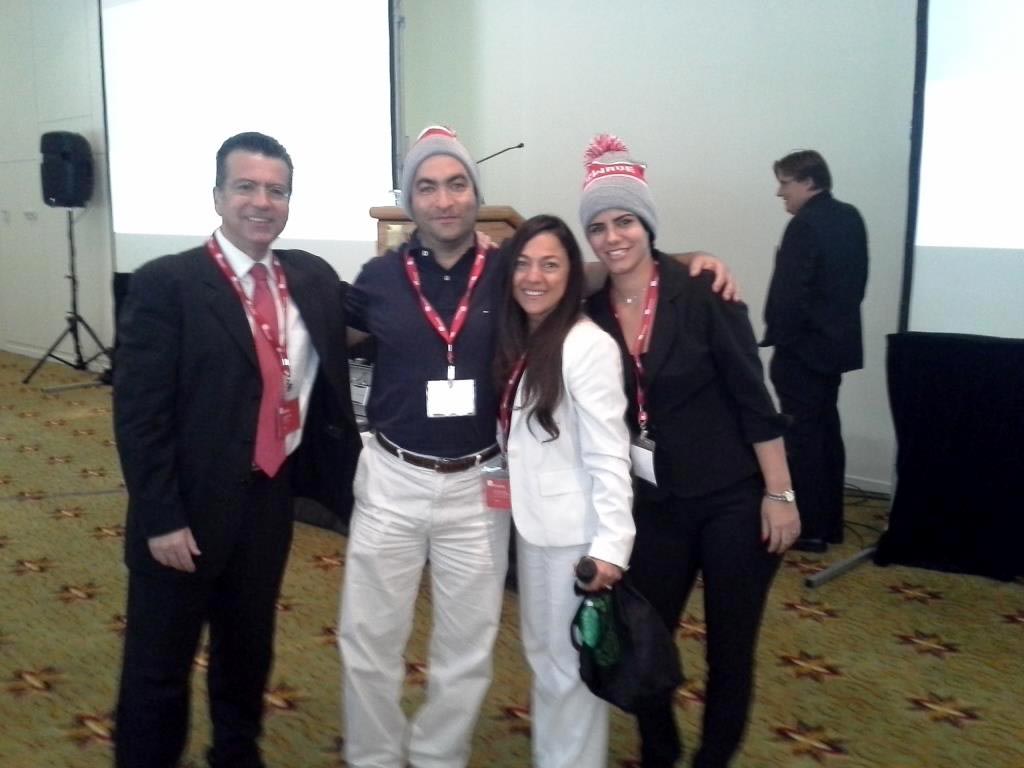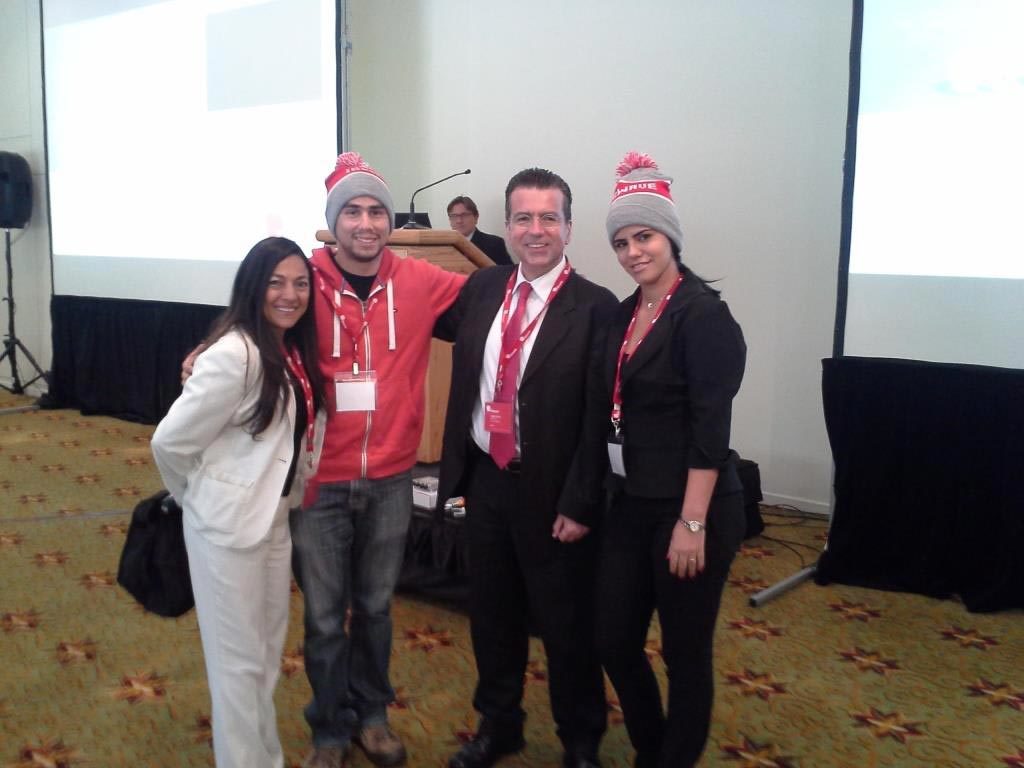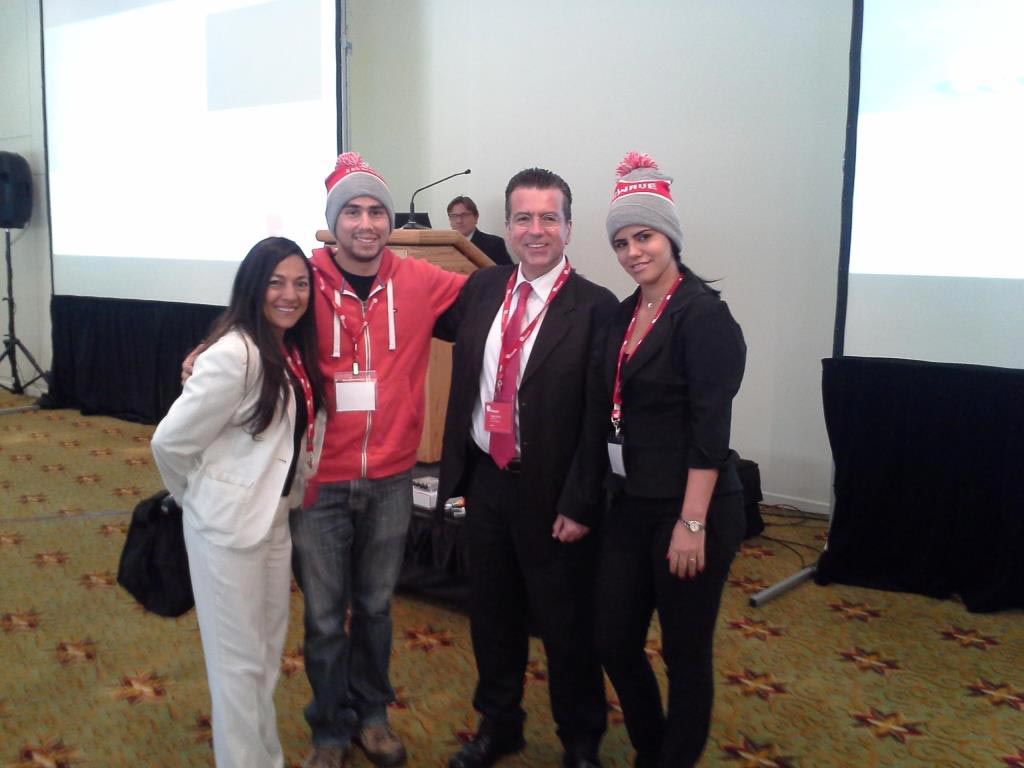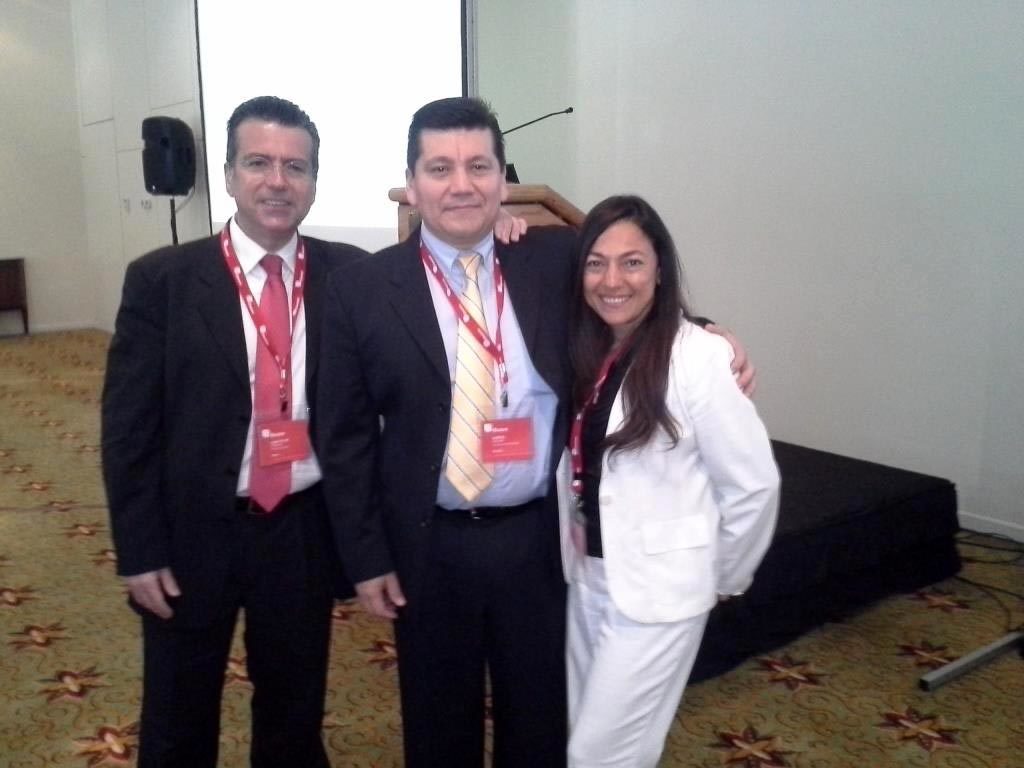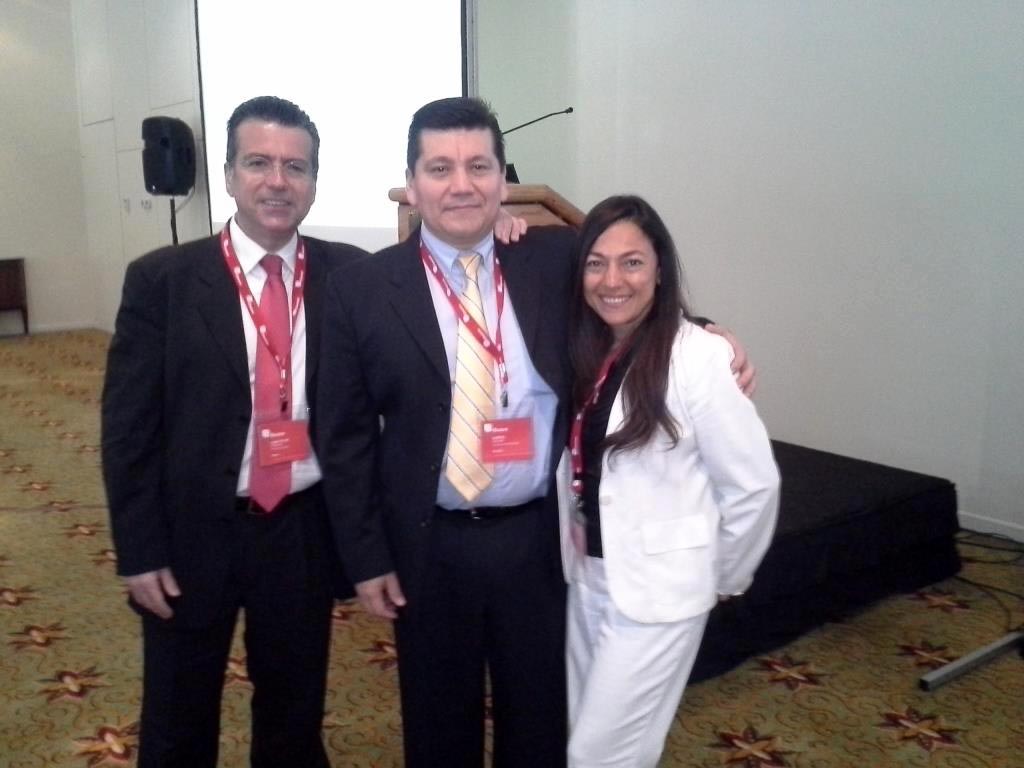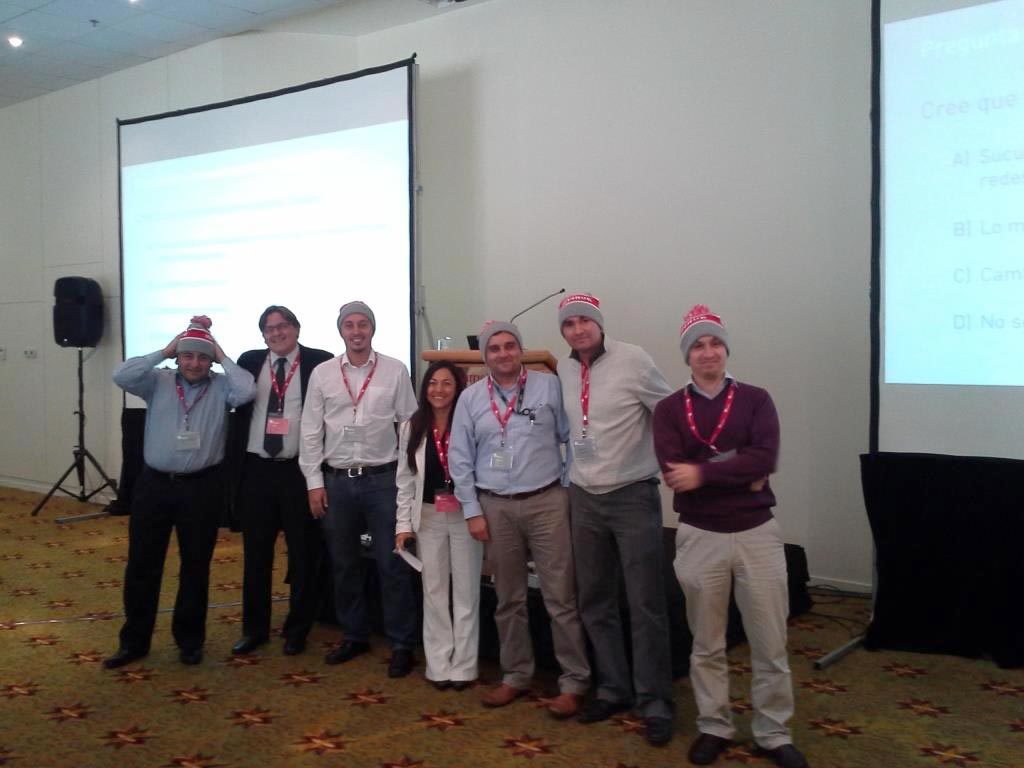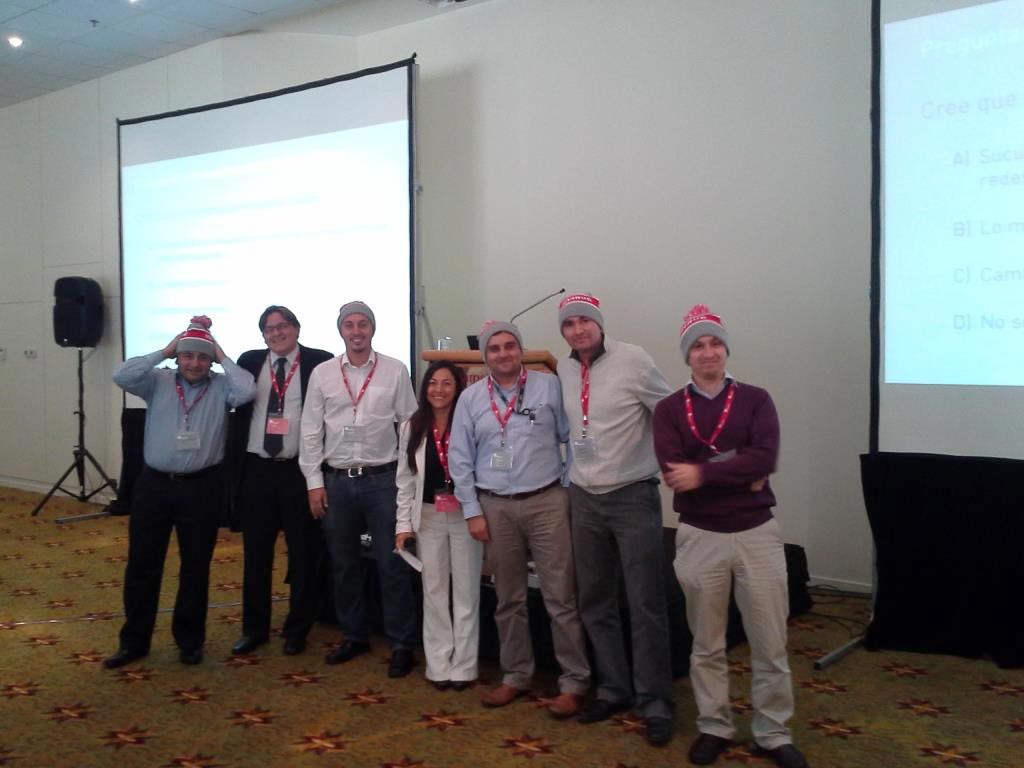 Congrats to our winners and thanks to all who attended with a special thanks to our guest speaker, Gabriel Guevara. We hope to be back soon!
STOP 3: Bogota, Colombia
Our next stop is to gather the Colombian in-building ecosystem, another area that is booming right now. With over 35 participants joining us, including most of the major Colombian carriers, the JW Marriott Hotel starts us off with a yummy breakfast before we get into some great in-building presentations and discussion.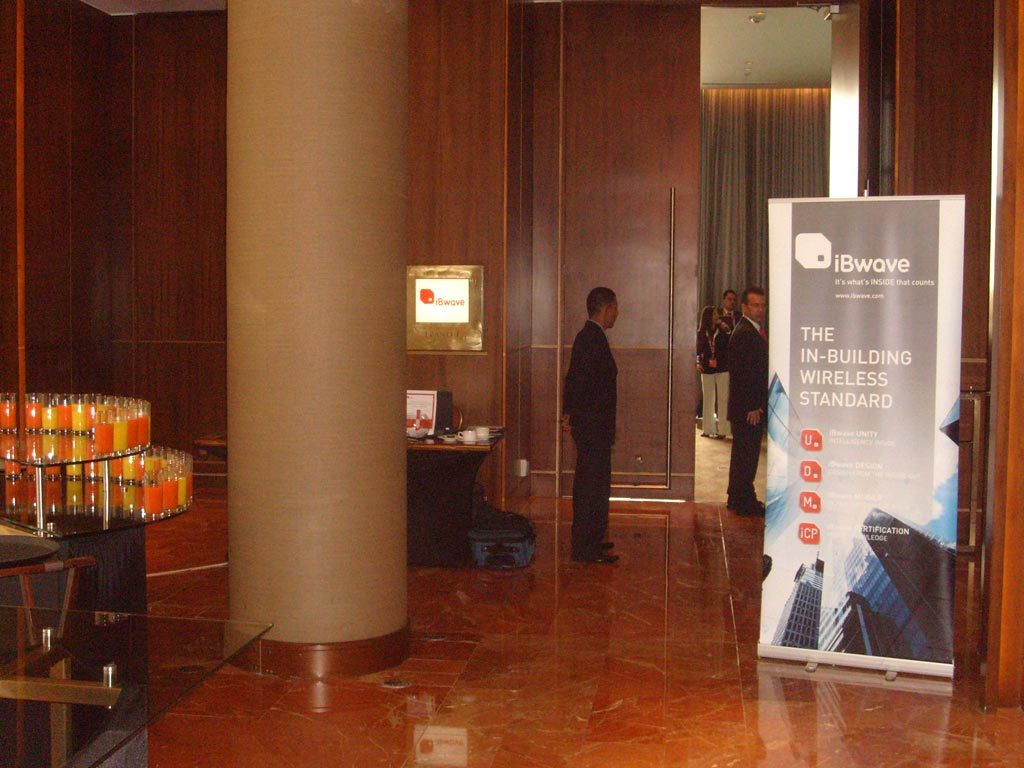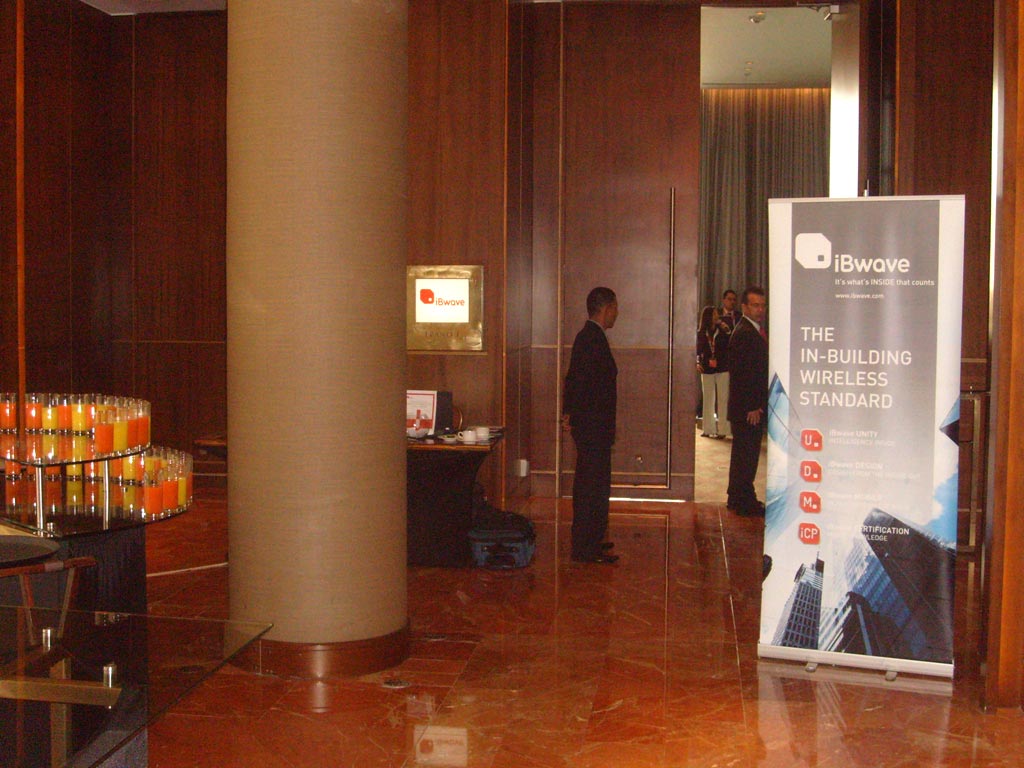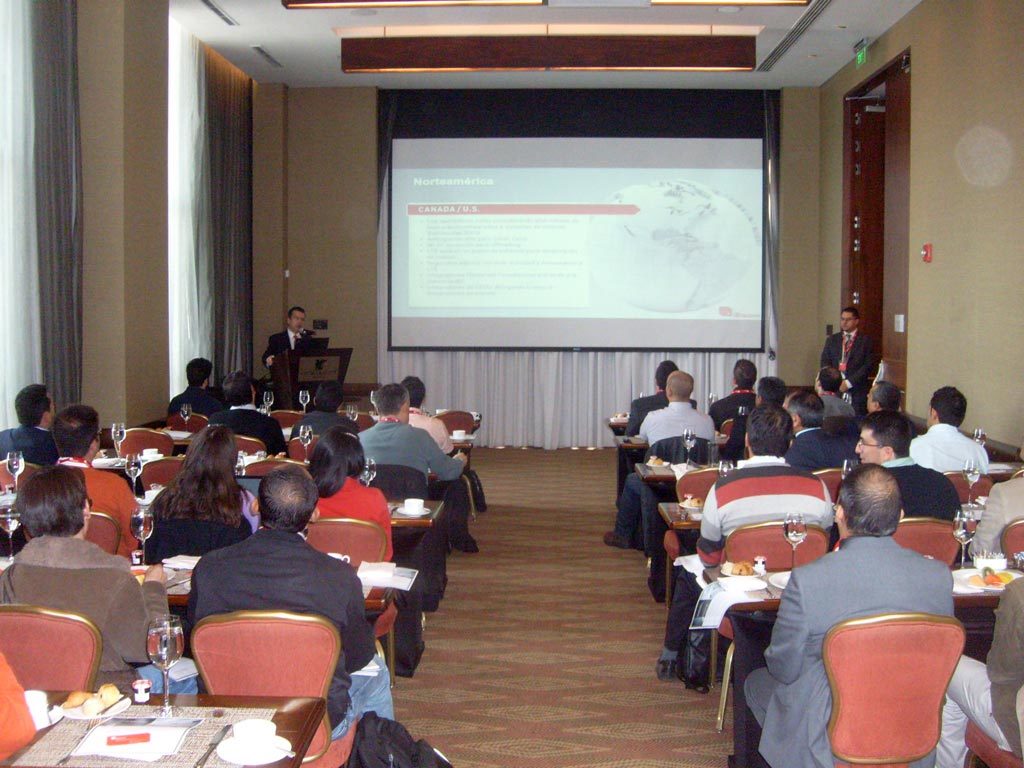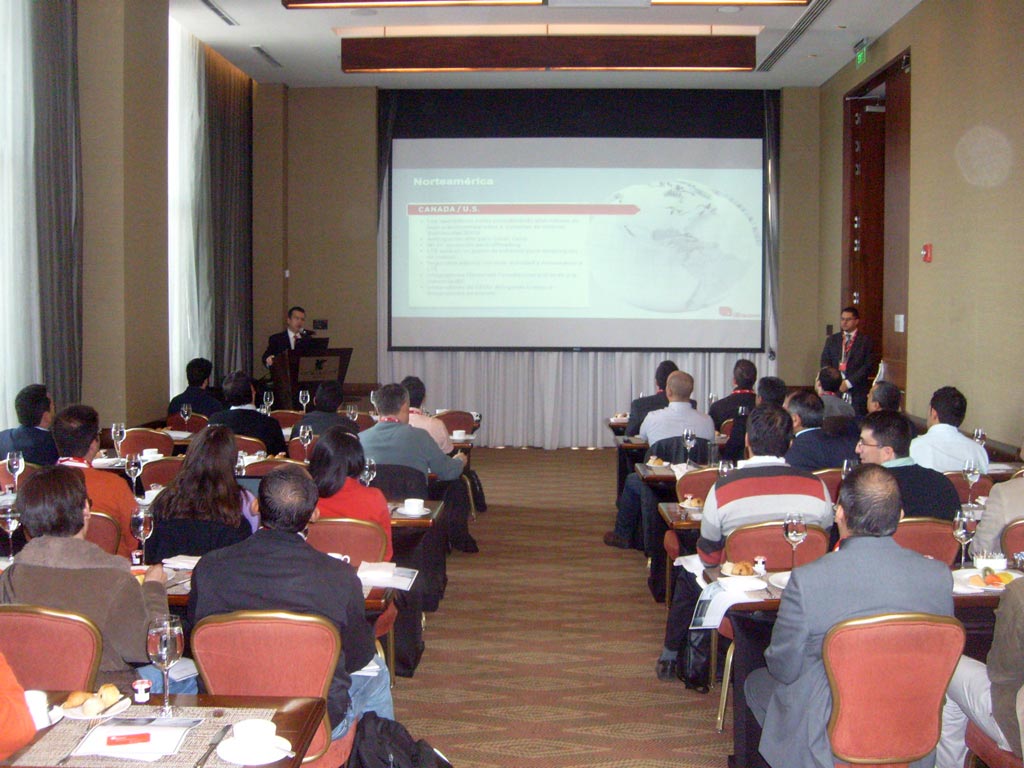 The carriers here are already dealing with capacity issues. Many attendees mentioned interference issues with current networks. Our guest speaker, Fernando Nulchis from Combathen presents various DAS solutions for in-building as well as how they use iBwave tools to manage information in their company. They then discussed their recent work for Claro on a MIMO ready neutral host DAS design (to support carriers in the future) of the El Dorado airportin Bogota, as well as their recent deployment at the River Plate stadium in Buenos Aires, Argentina.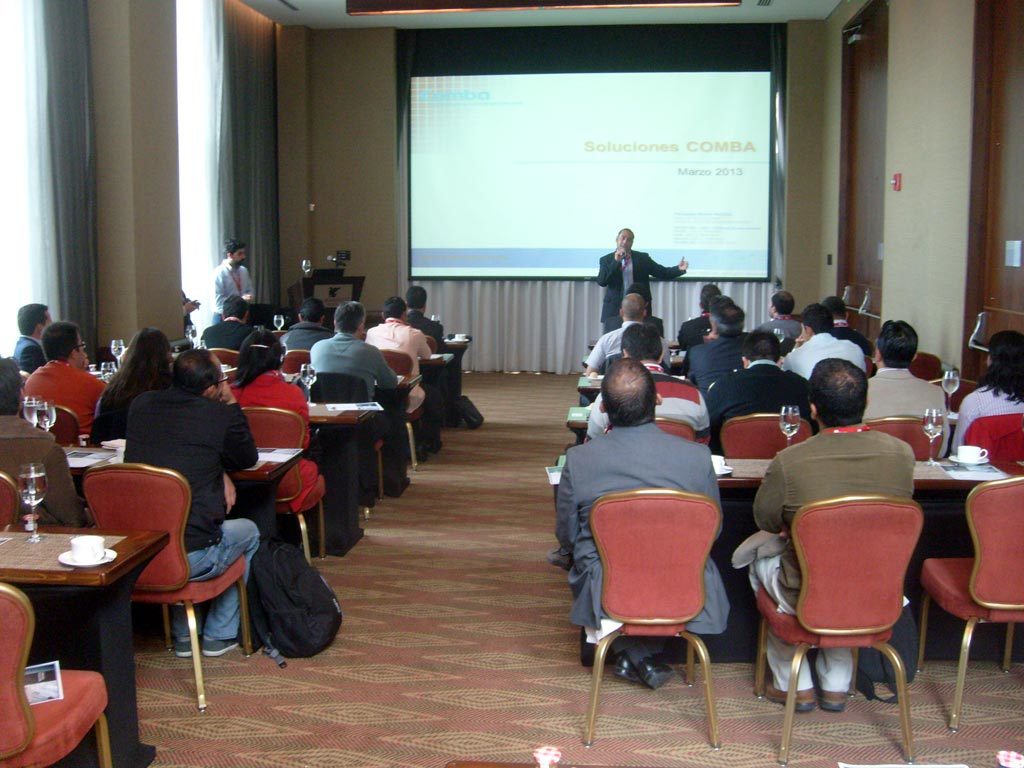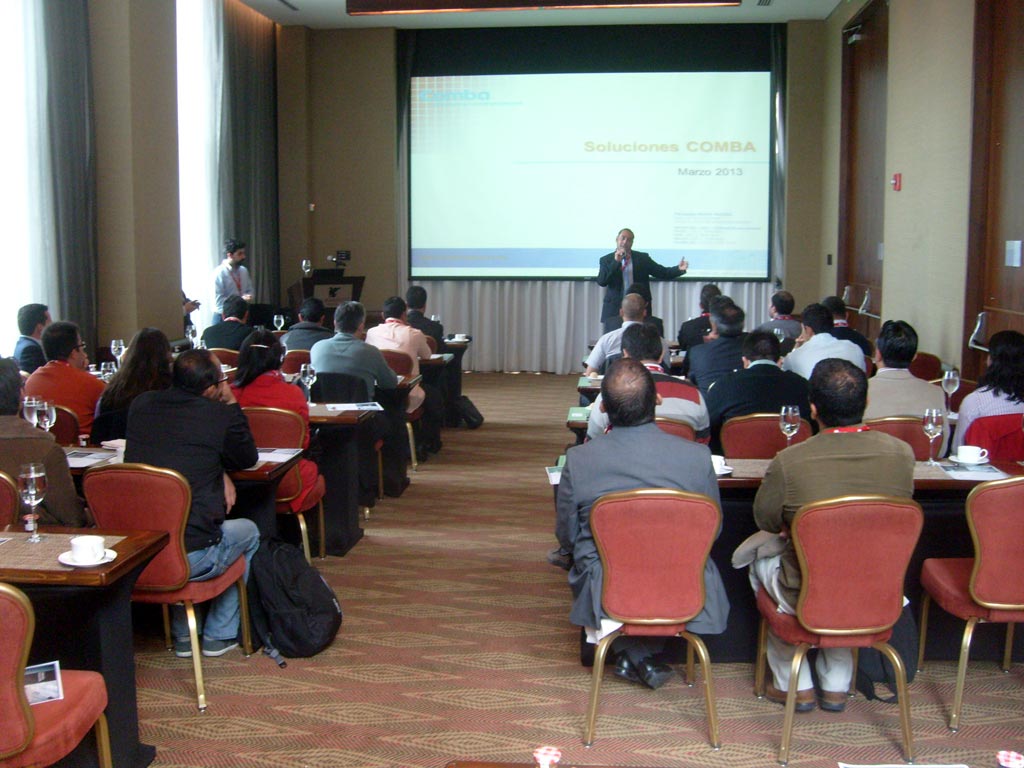 The day ends on a very strong note as everyone agrees that there is nothing but growth for in-building in Colombia's near future, especially as installing towers outdoors is nearly impossible.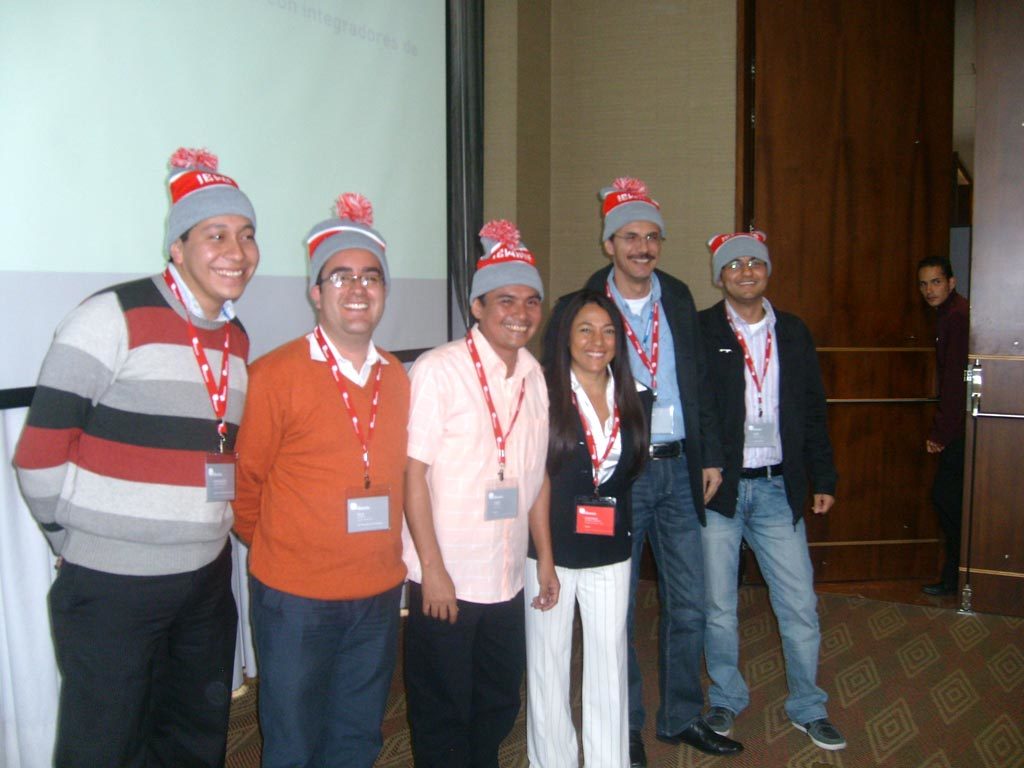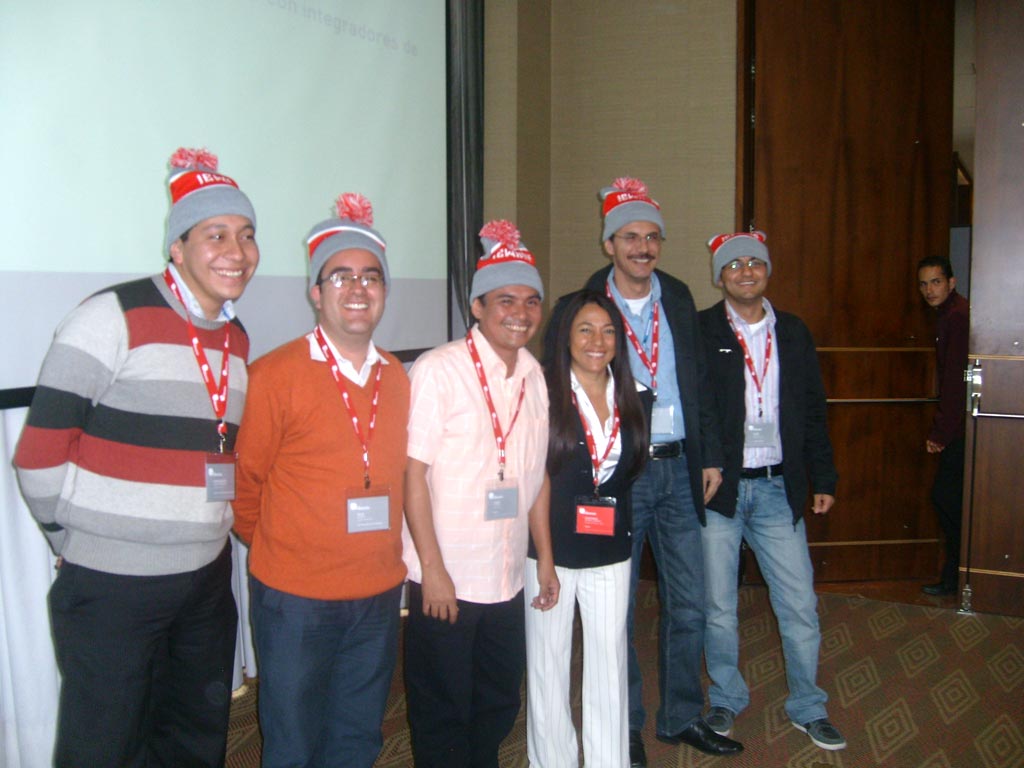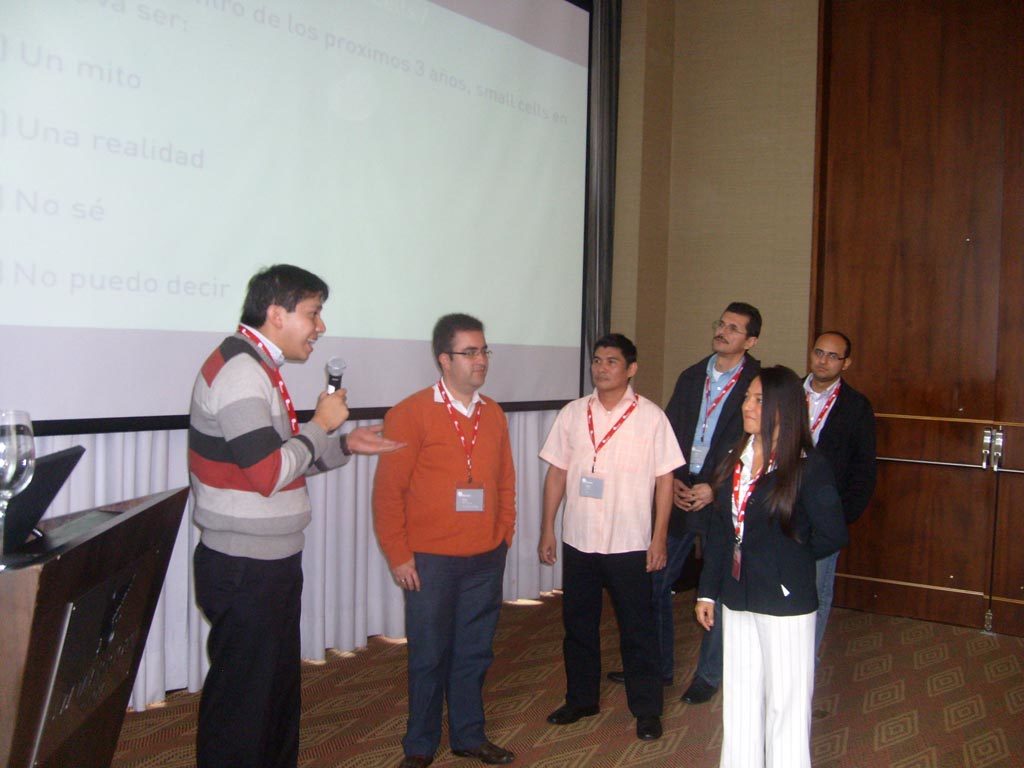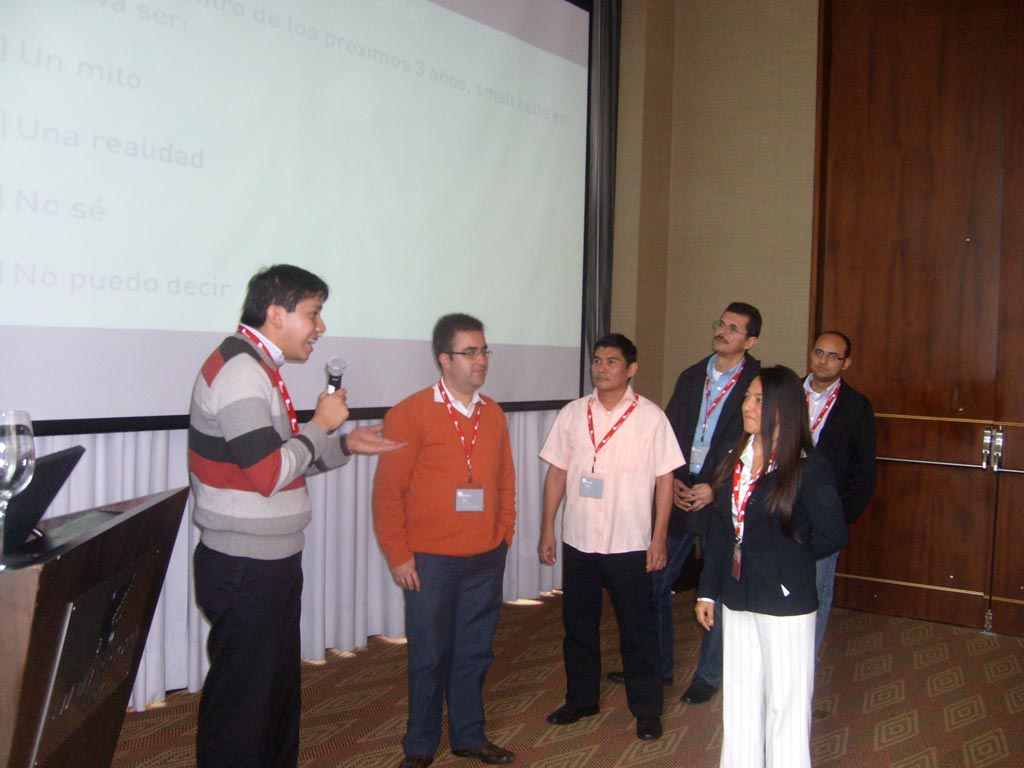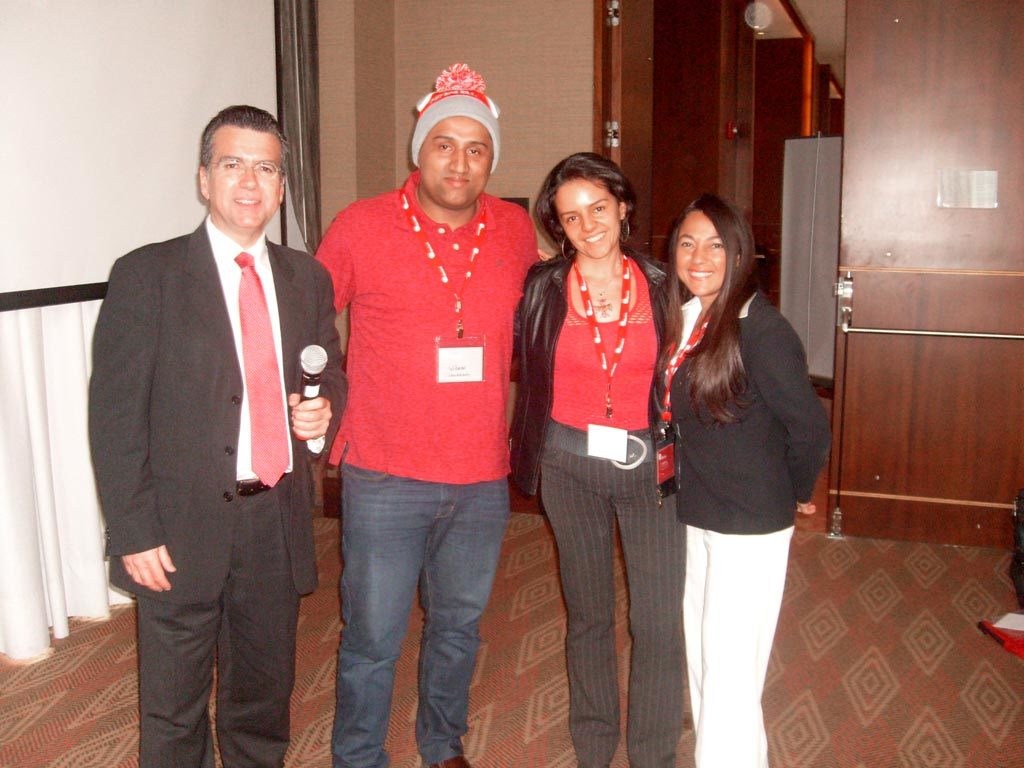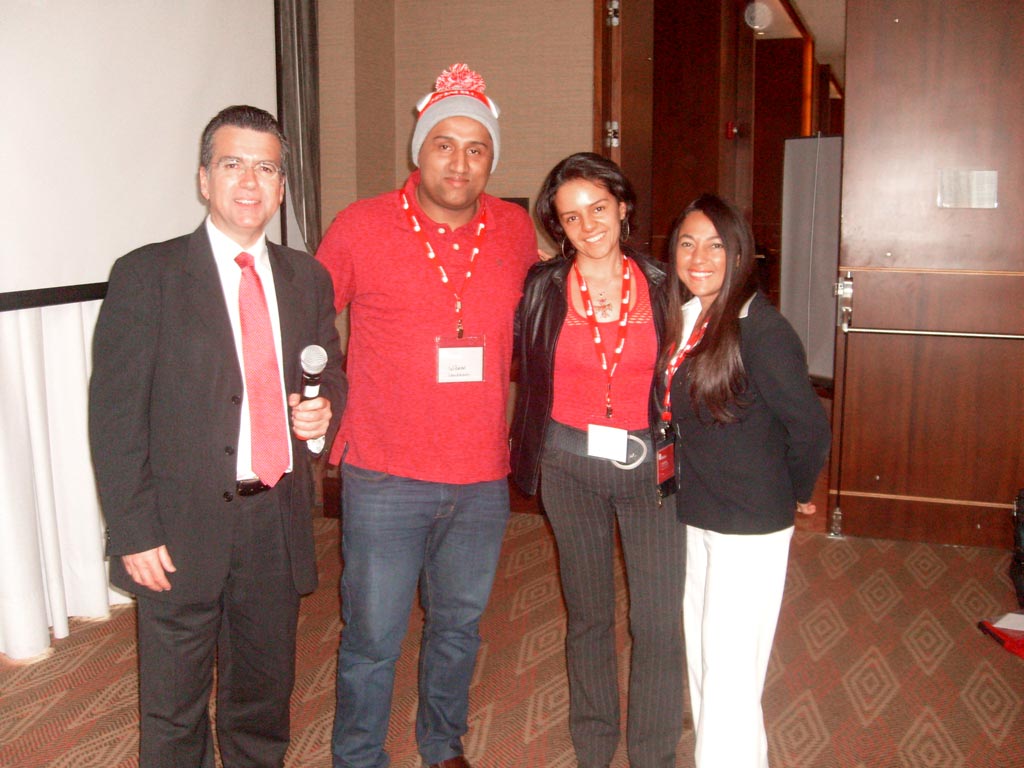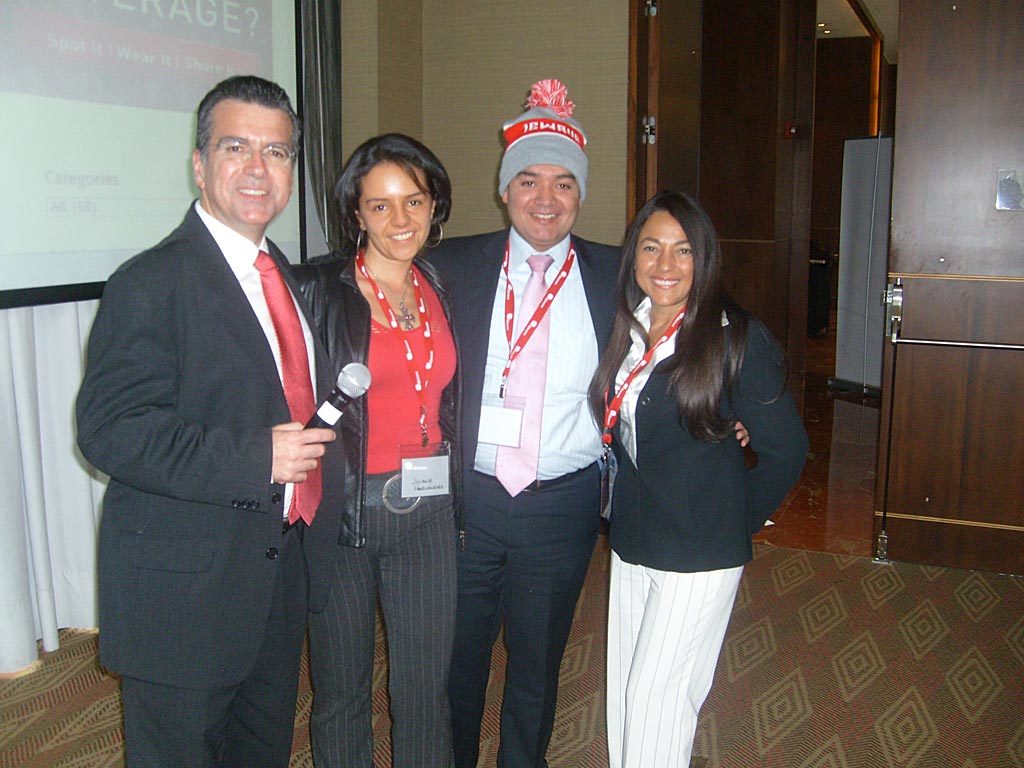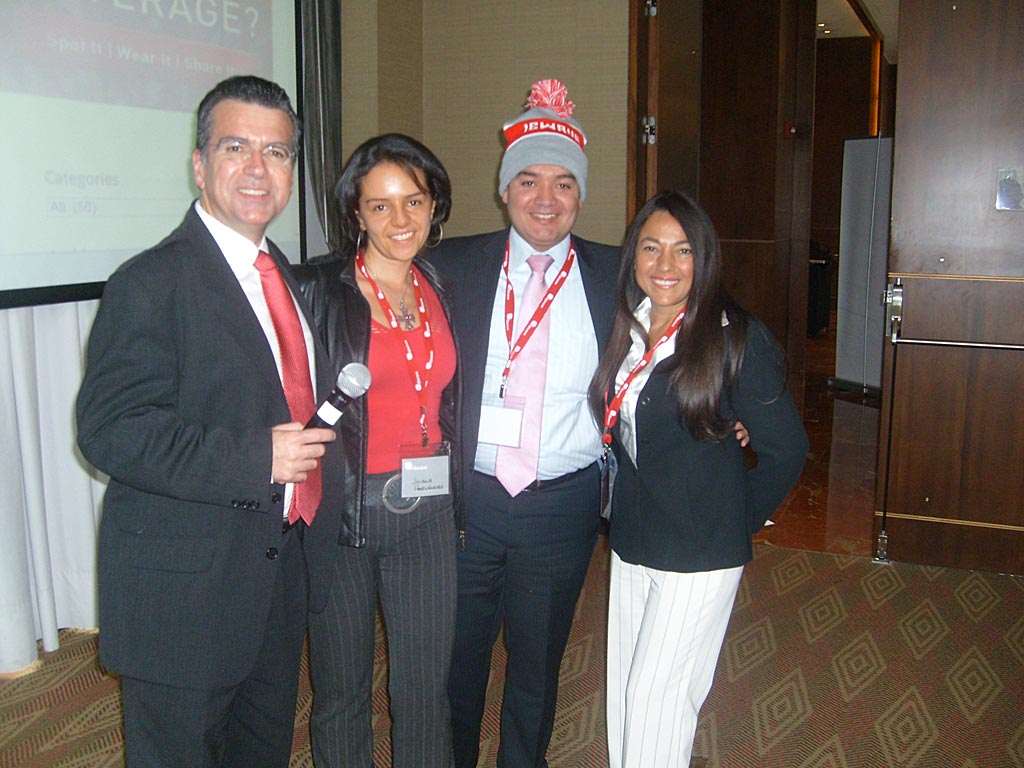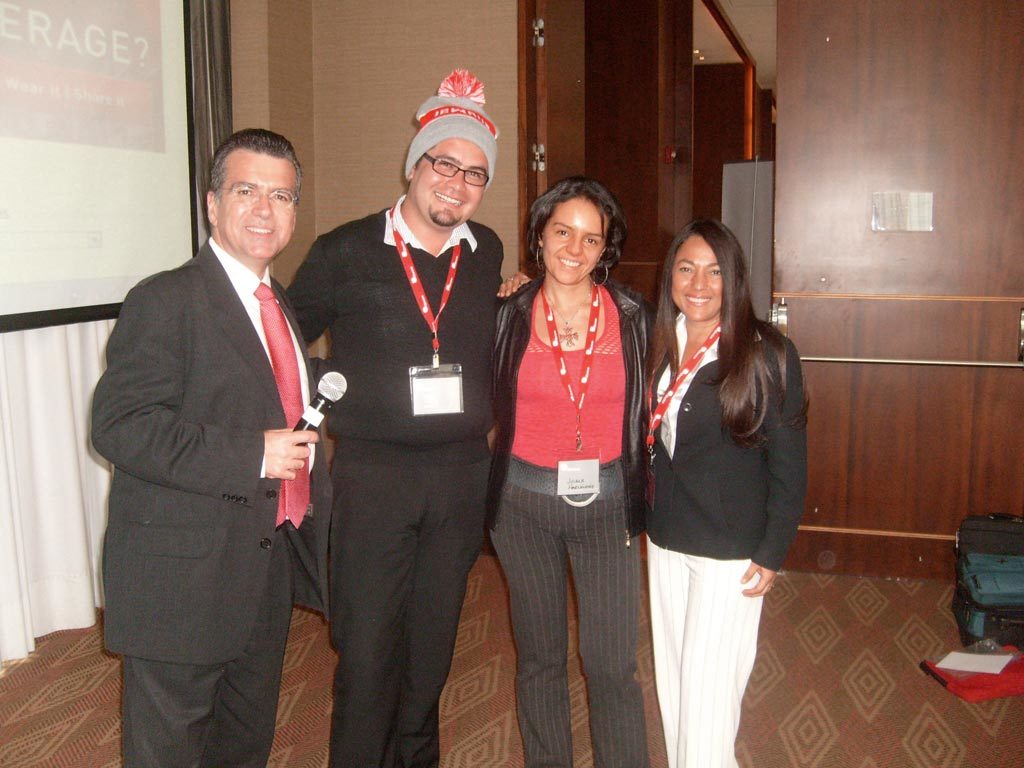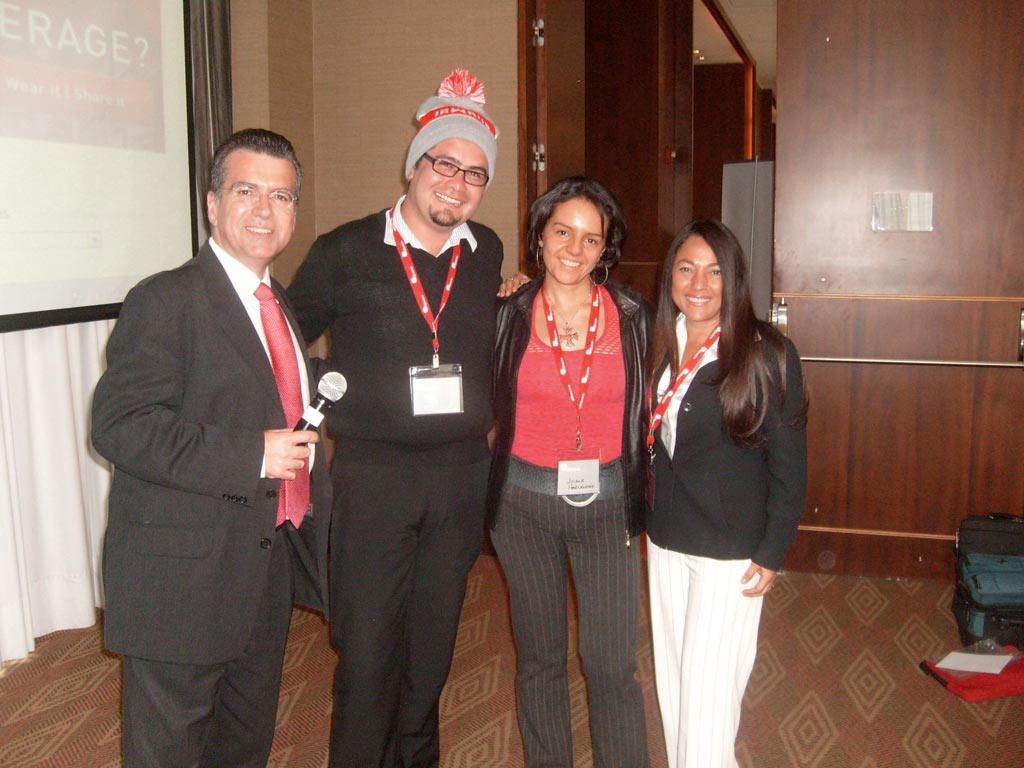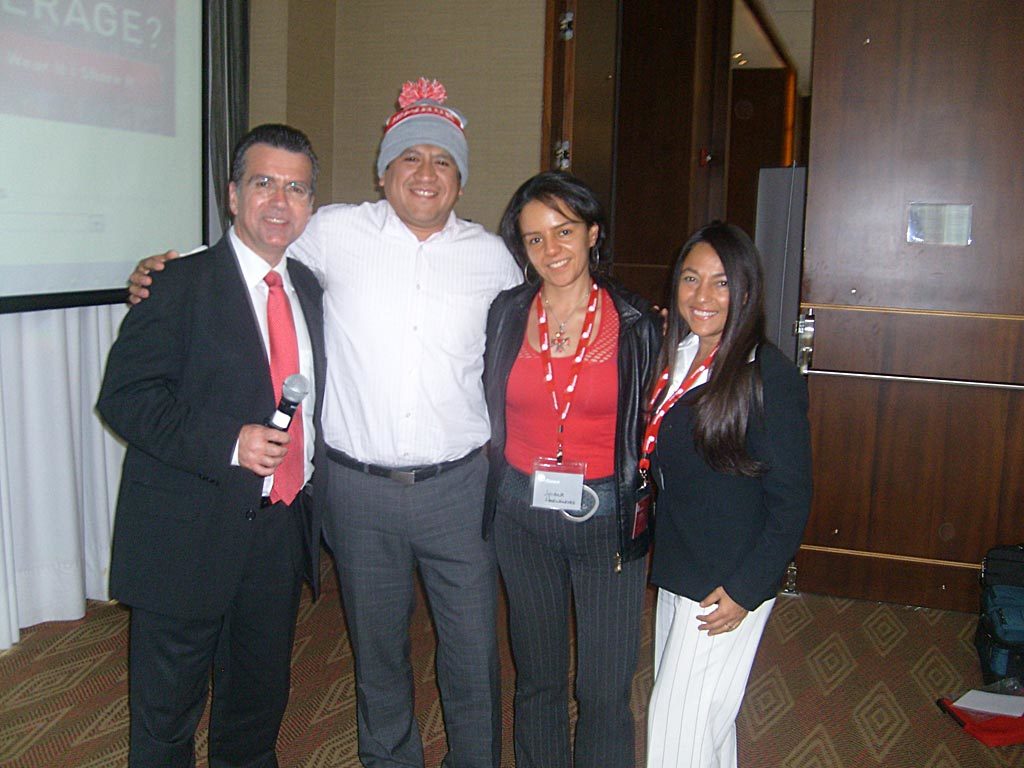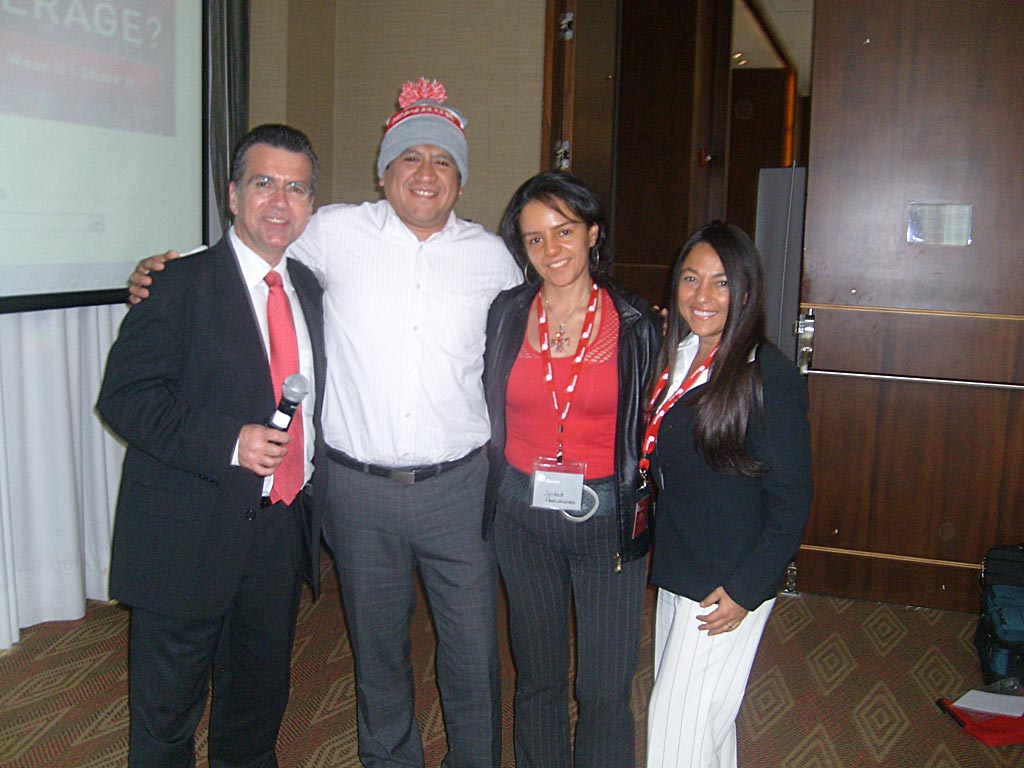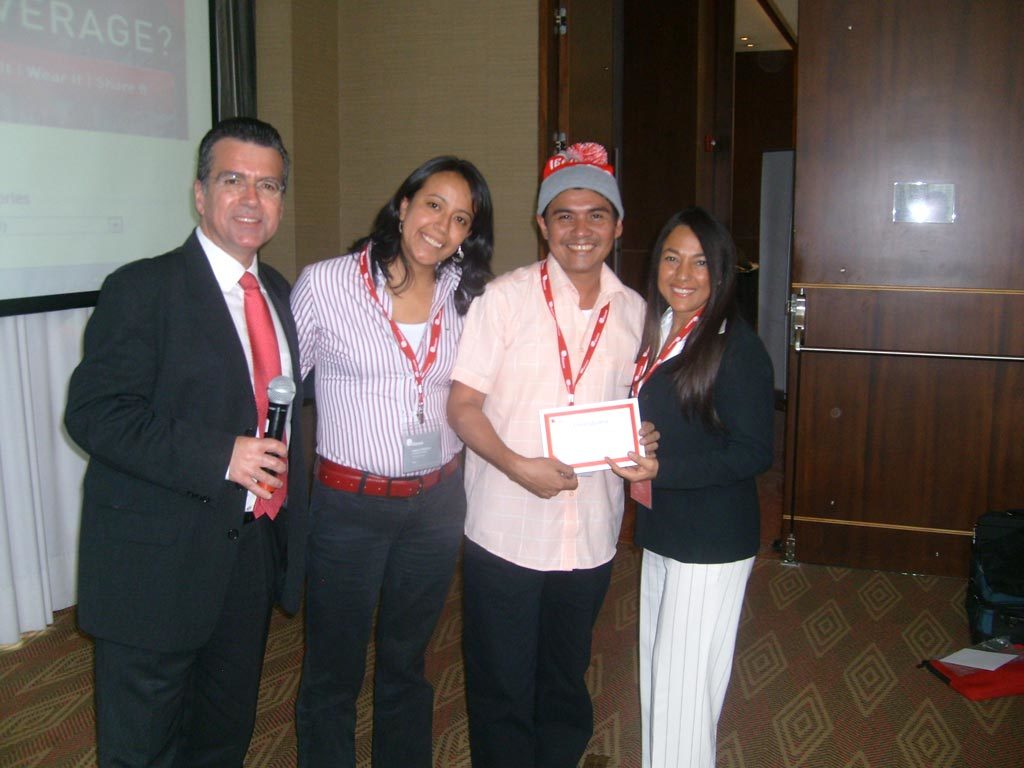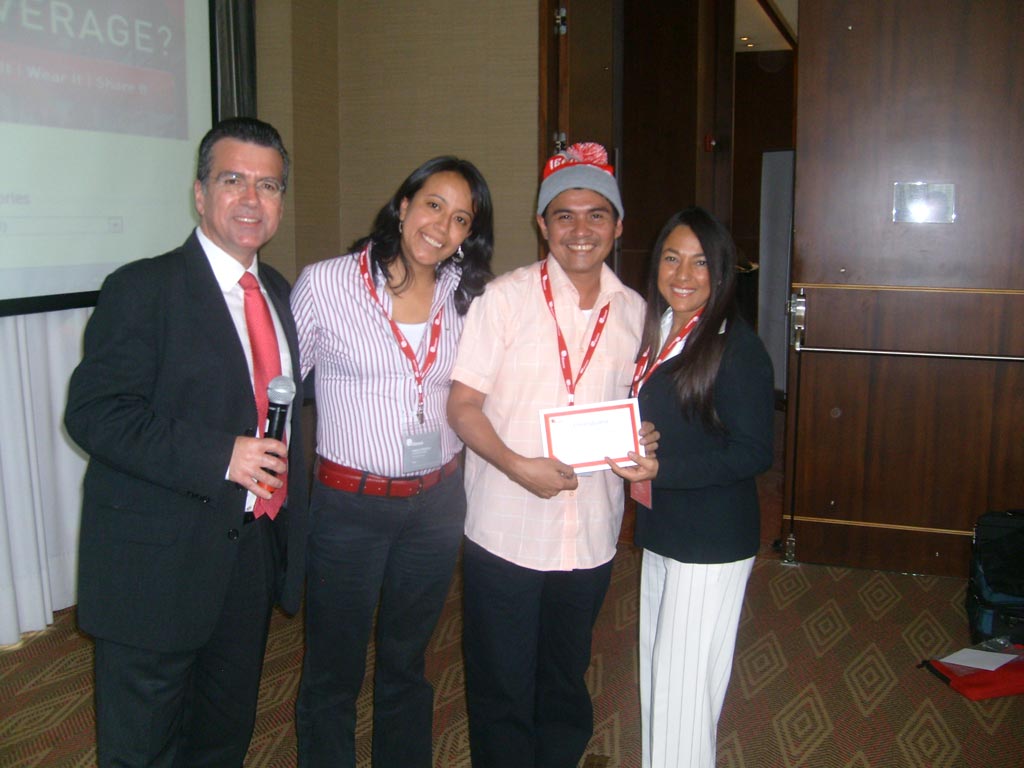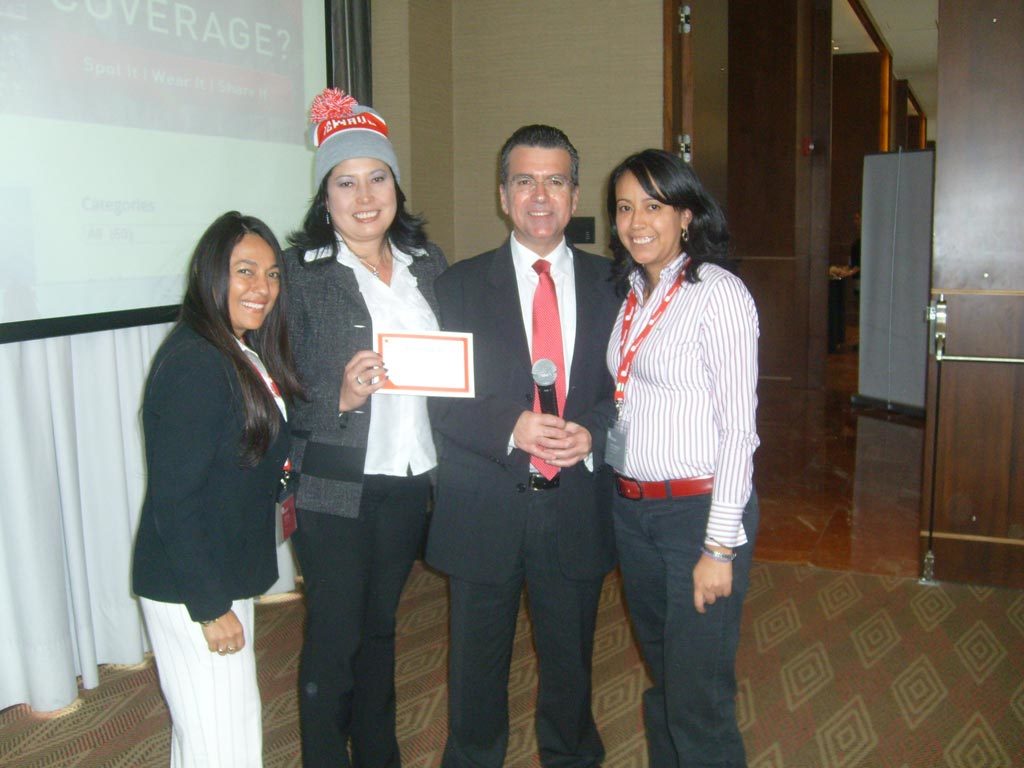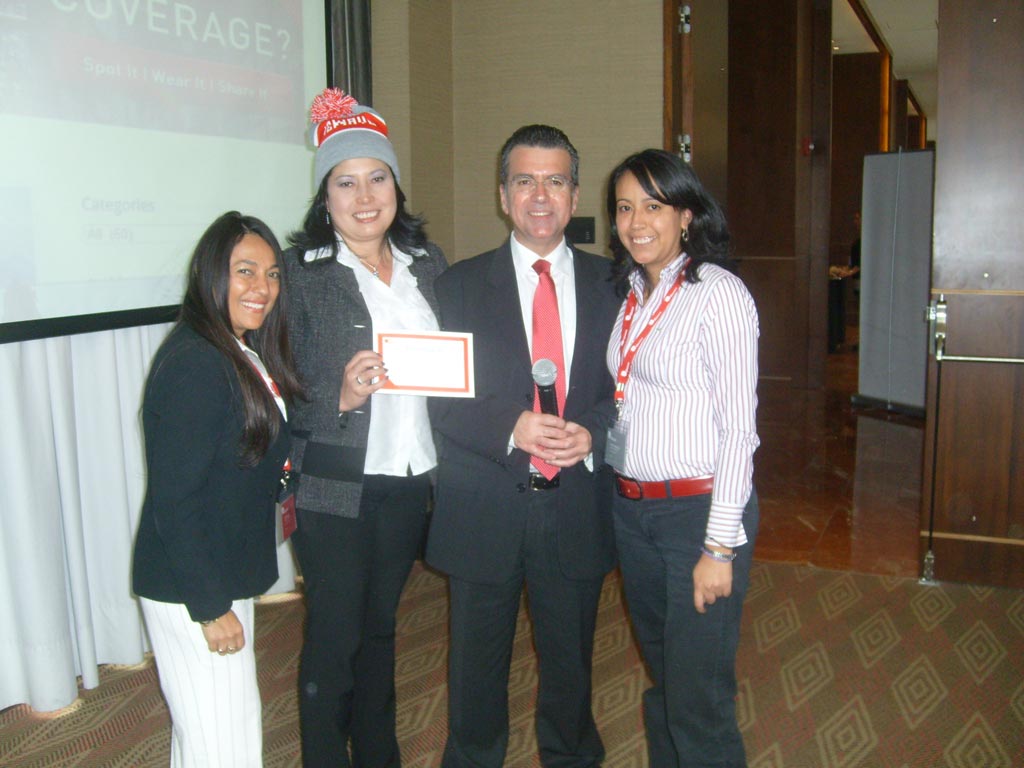 Congrats to our Certification seat winners and our lucky iBwave hat winners. Thanks to Fernando Nulchis from Comba and to everyone who attended. What a great day!
STOP 4: Panama City, Panama
We wrap our Latin America tour in Panama City with another great turnout of over 30 people. The Marriott Courtyard Panama Real Hotel welcomes us early in the morning for a nice breakfast.
But let's get down to business. Juan Felipe Gonzalez, iBwave's VP Sales, kicks off the day with his presentation of in-building trends from around the world – containing valuable information we have gathered from our international teams located everywhere from Cairo to Manila and in between.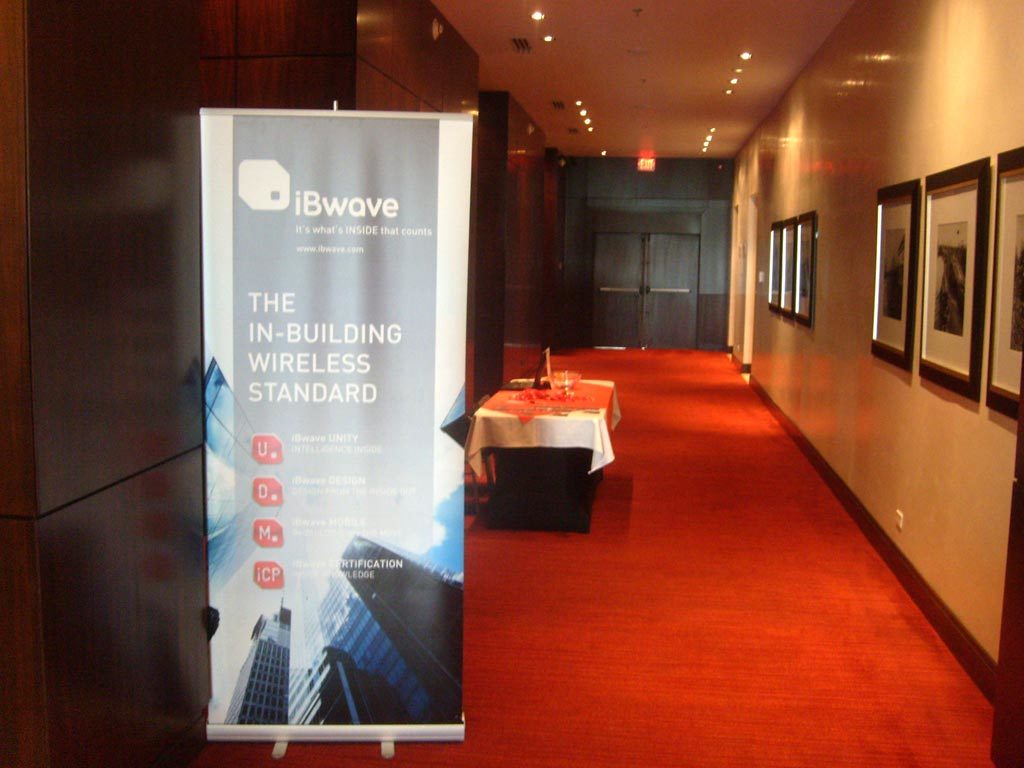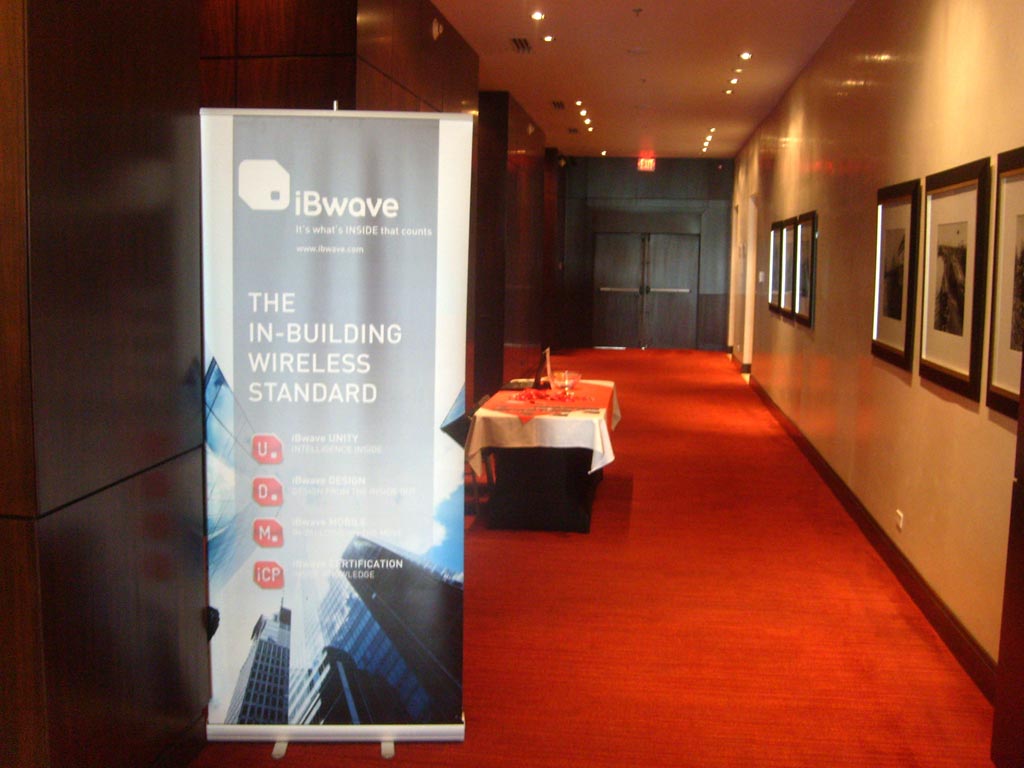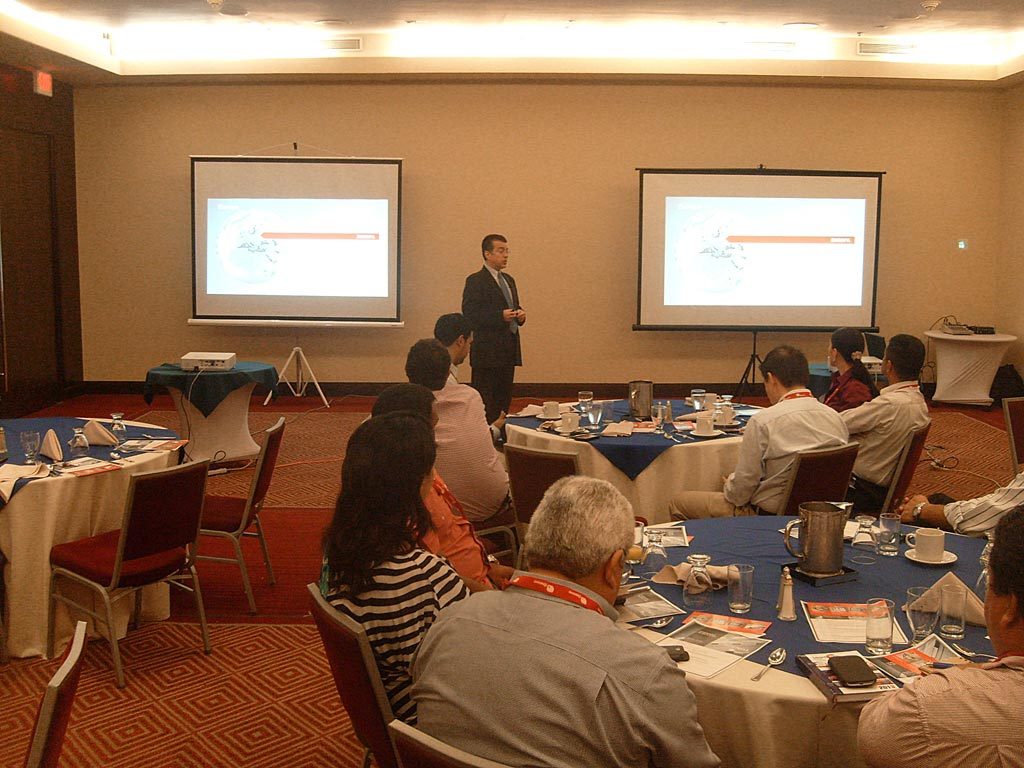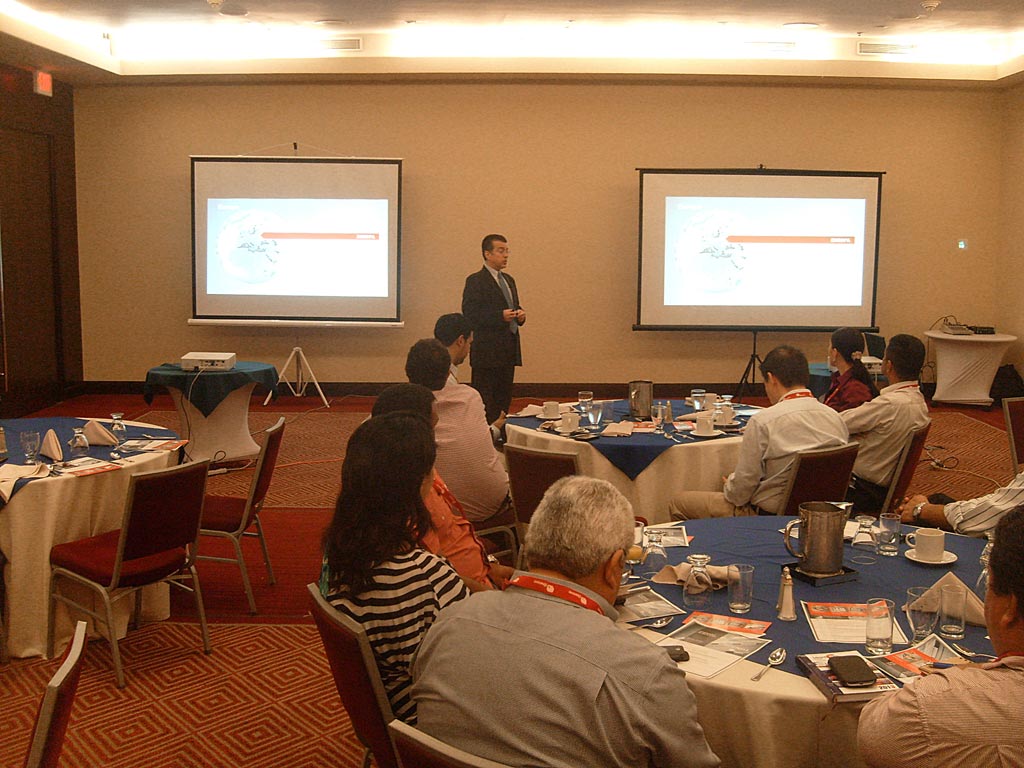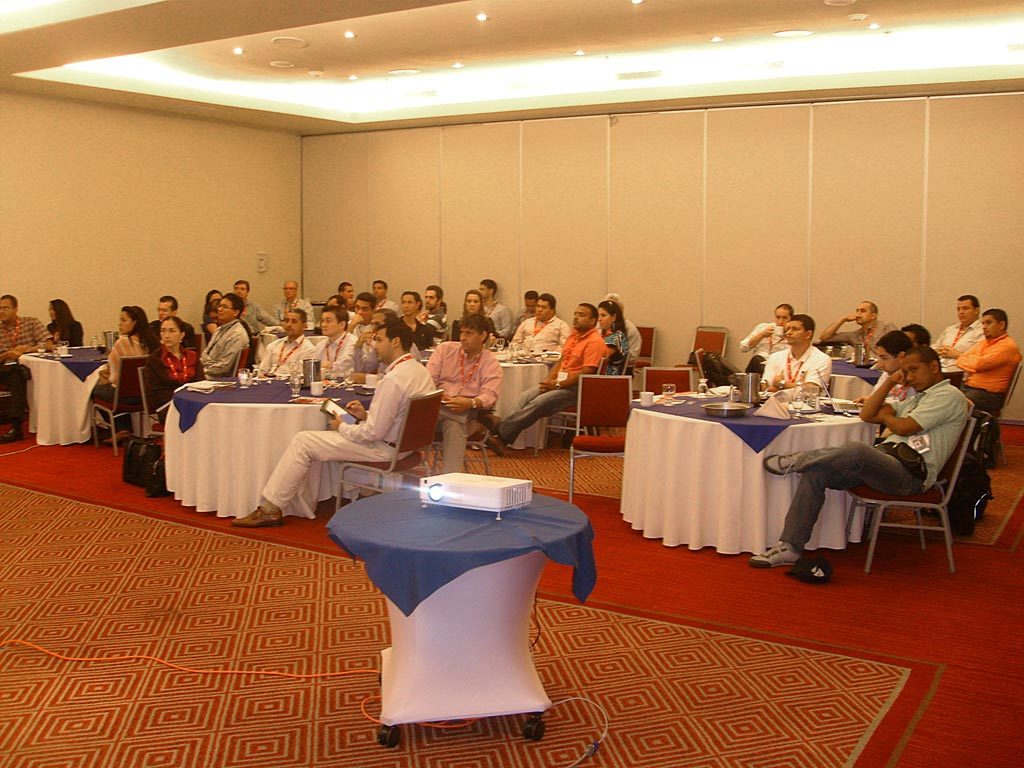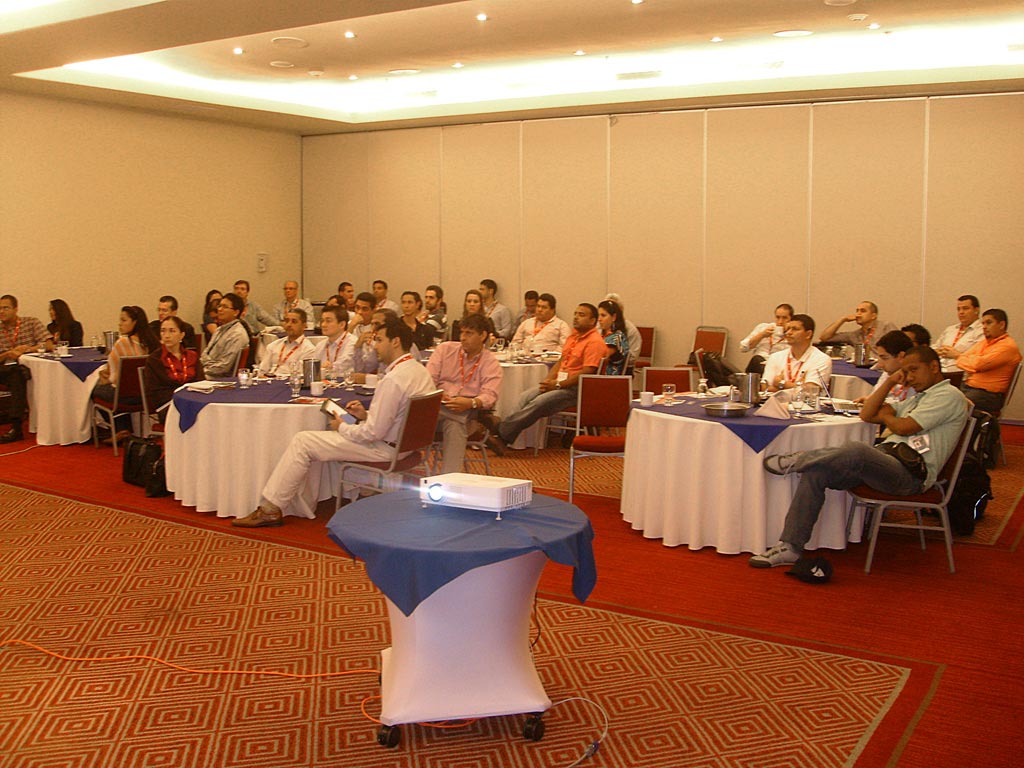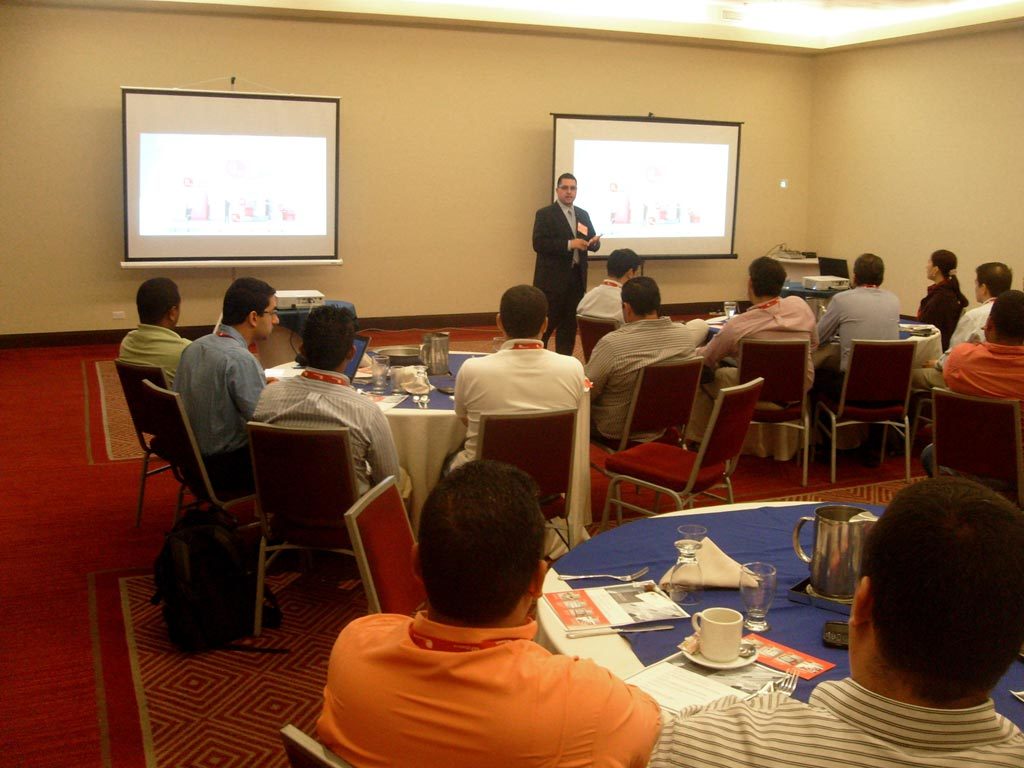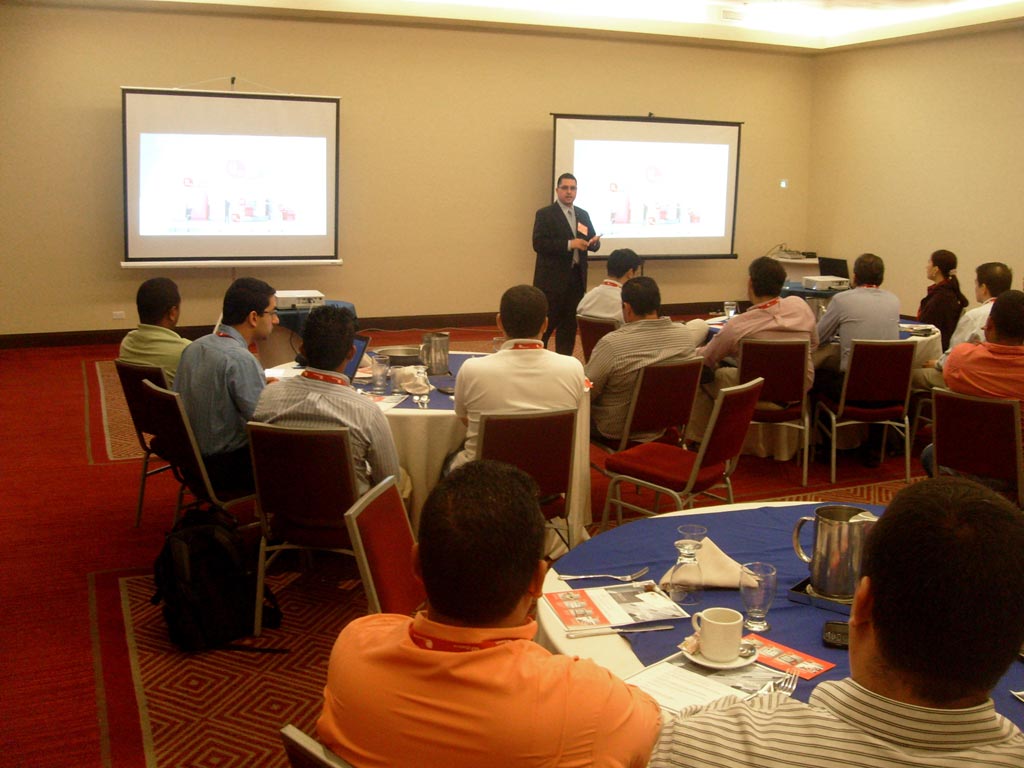 Alan Lechuga from Swissqual then takes the stage to explain the importance of indoor measurements for optimal in-building designs which leads to some great lunch time discussions.
After a great day of presentations and discussions on the active in-building ecosystem in Panama, we have our iBwave hat draw and give away two seats to an upcoming certificationlevel 1 session.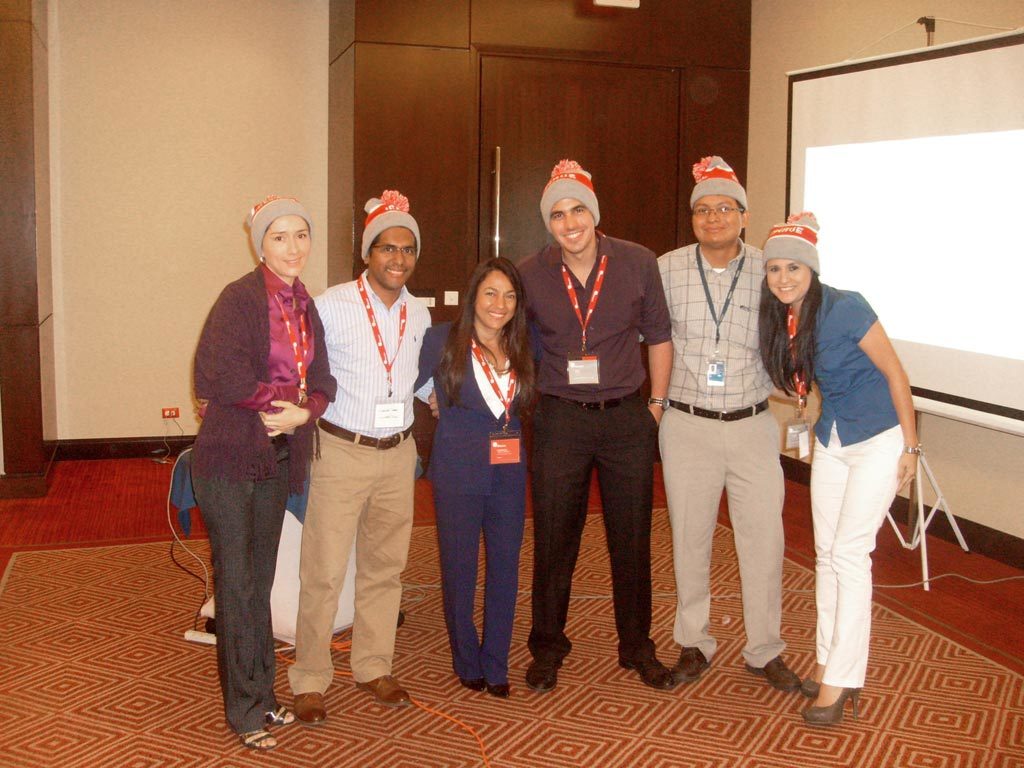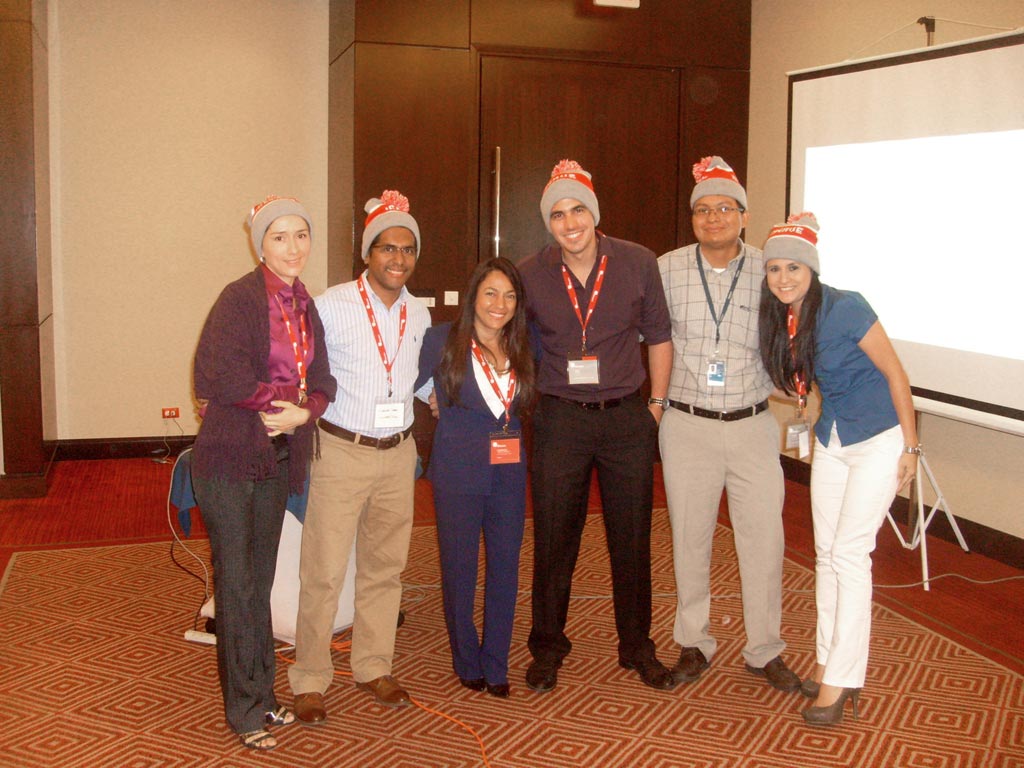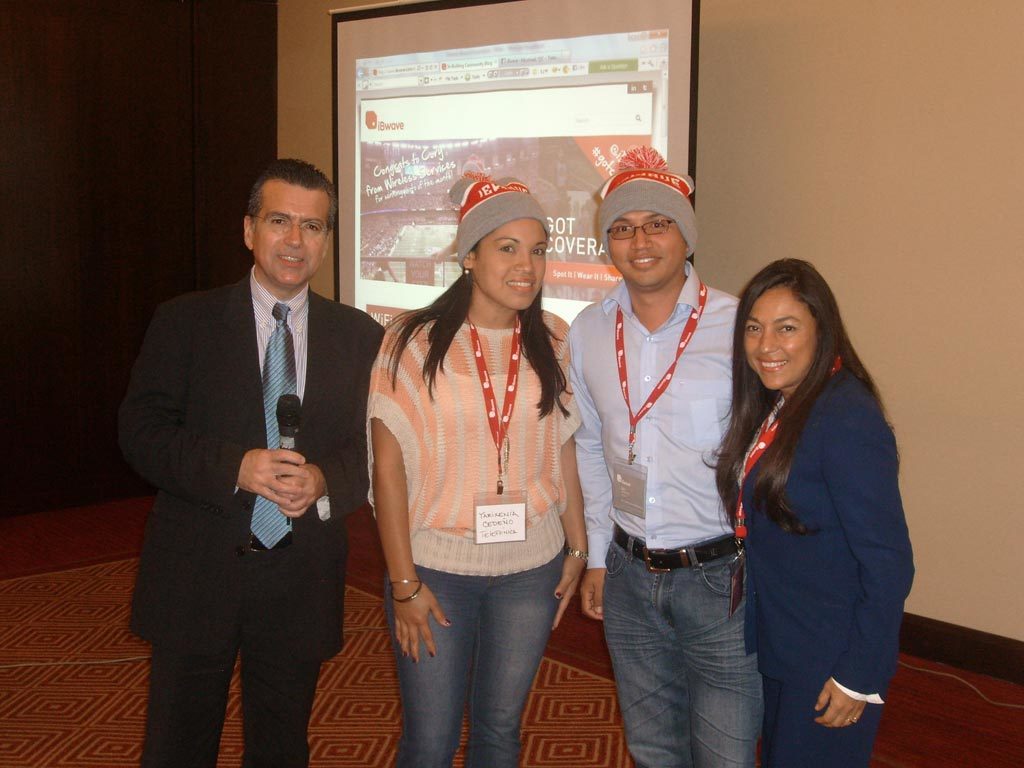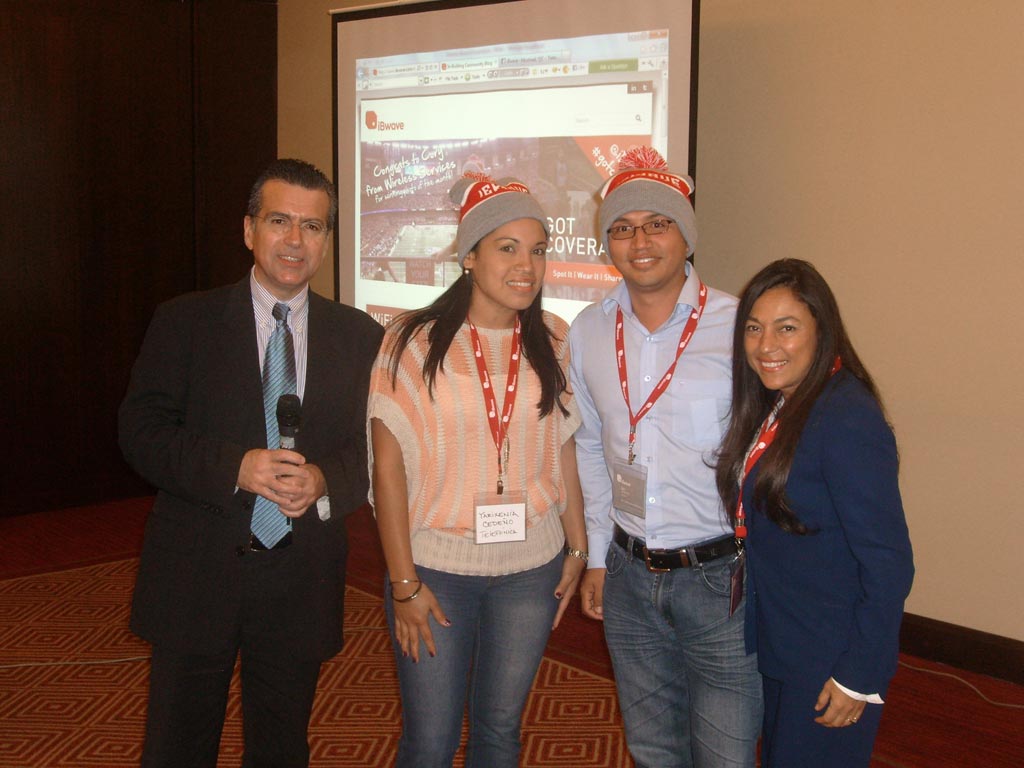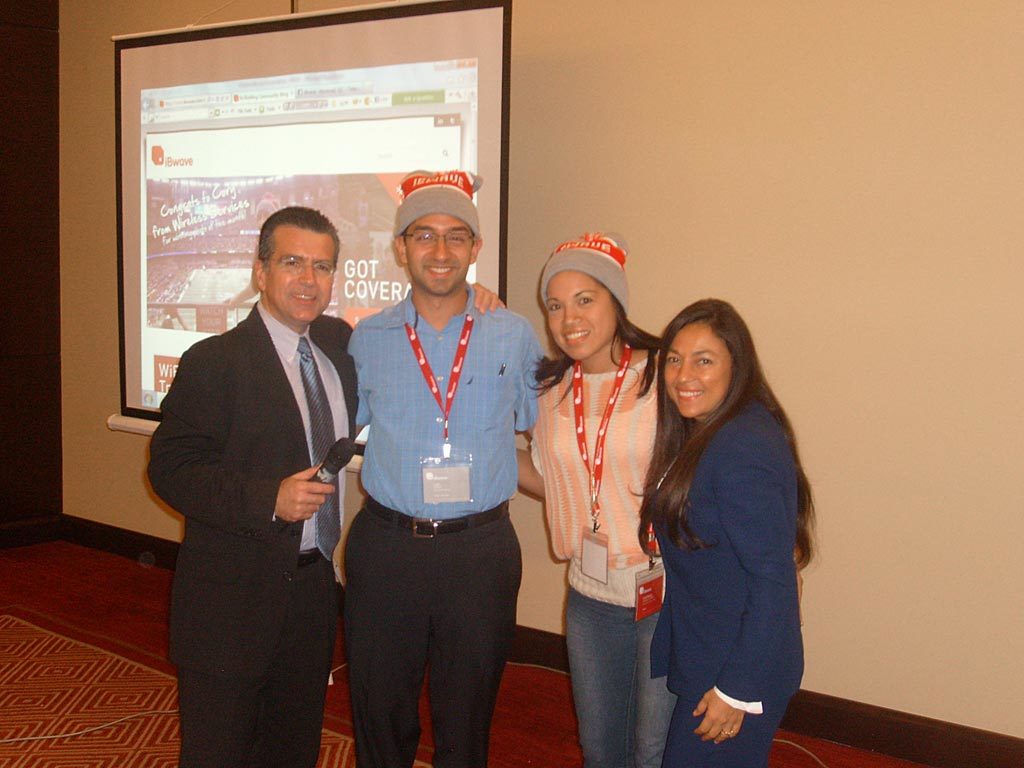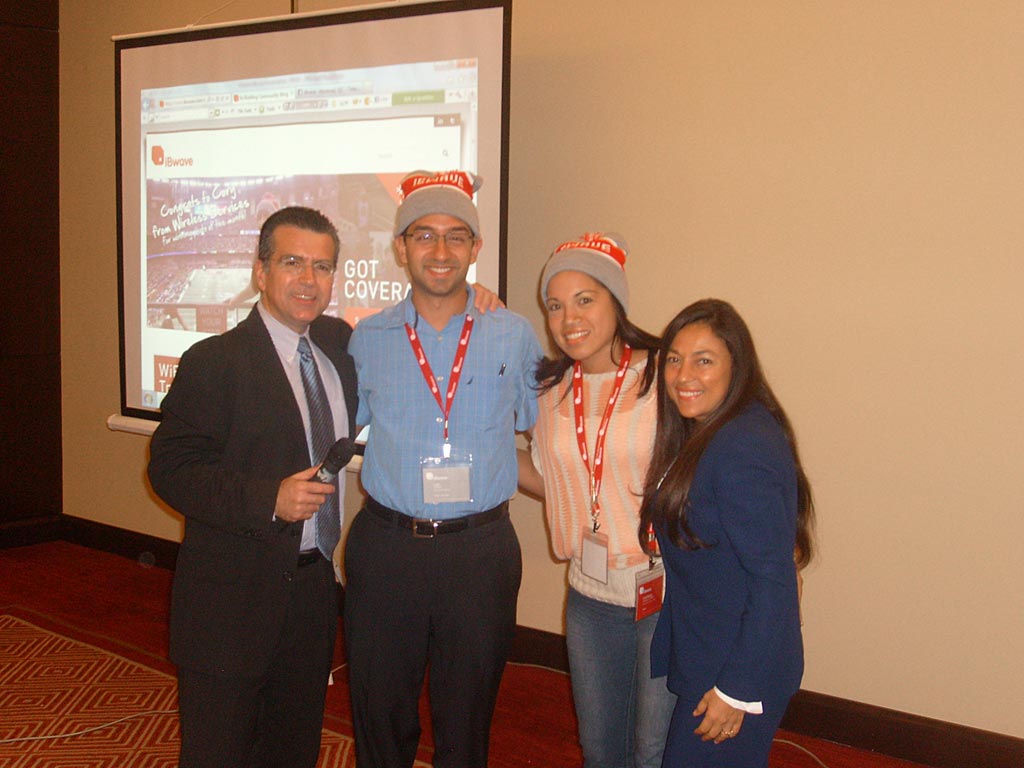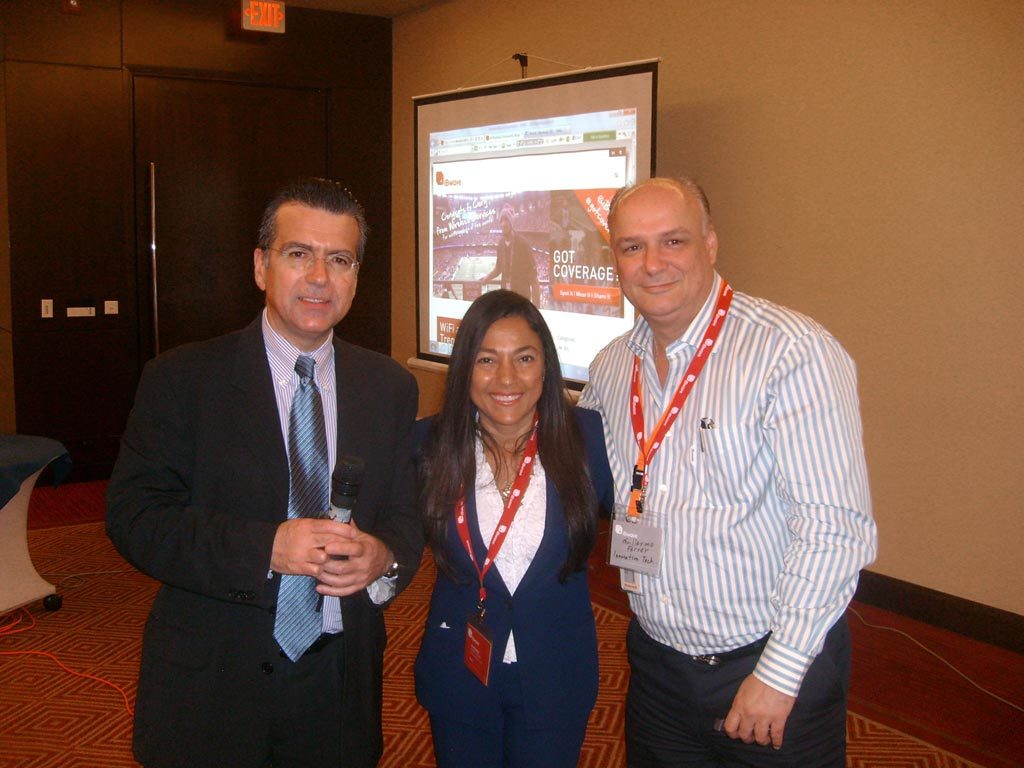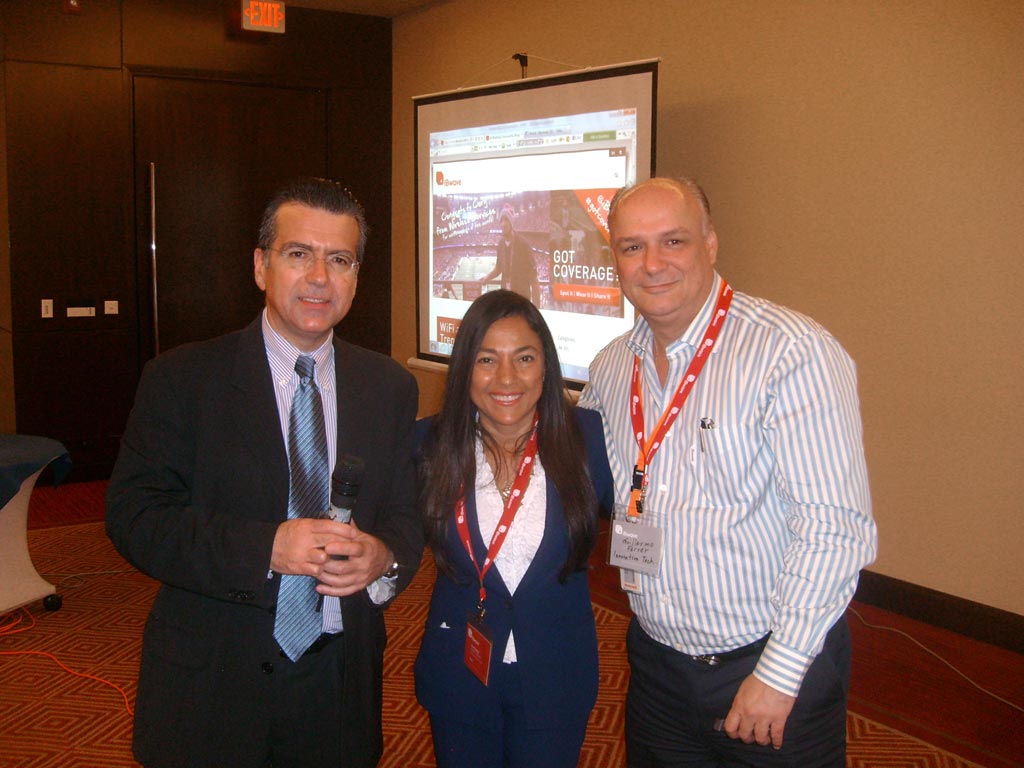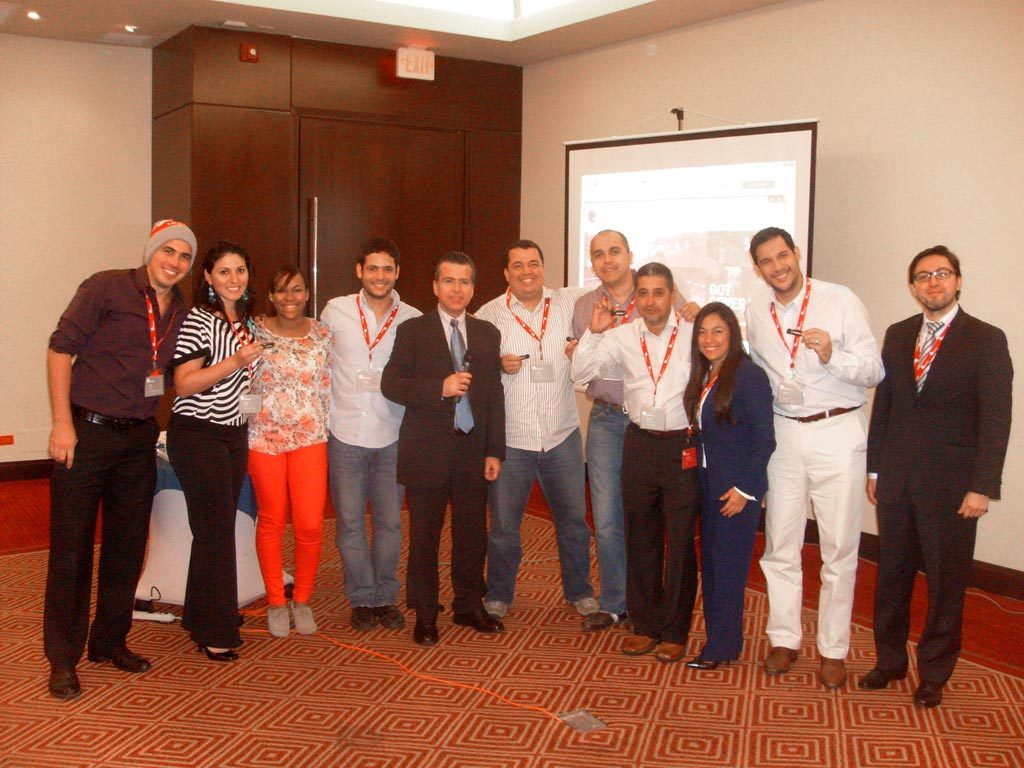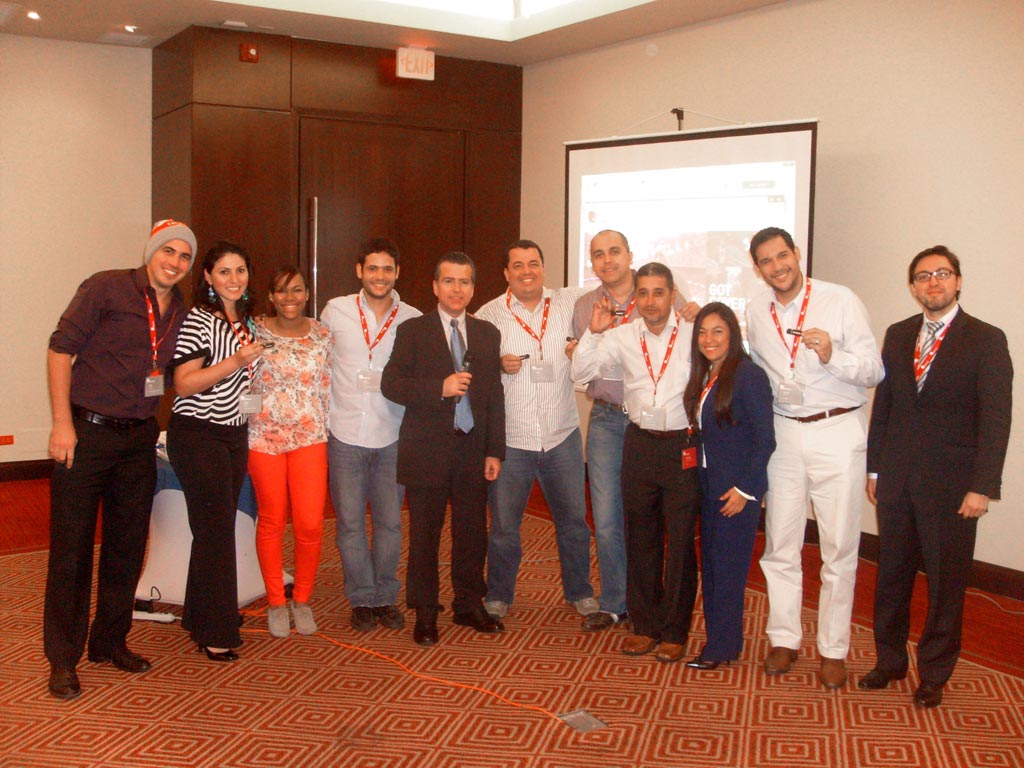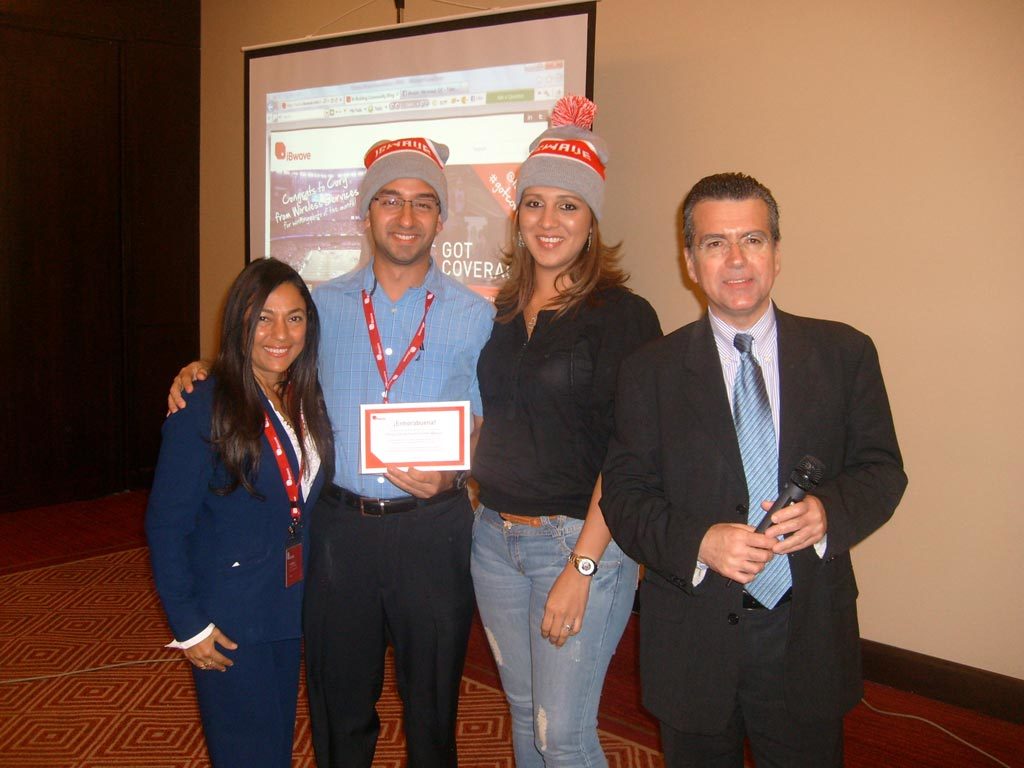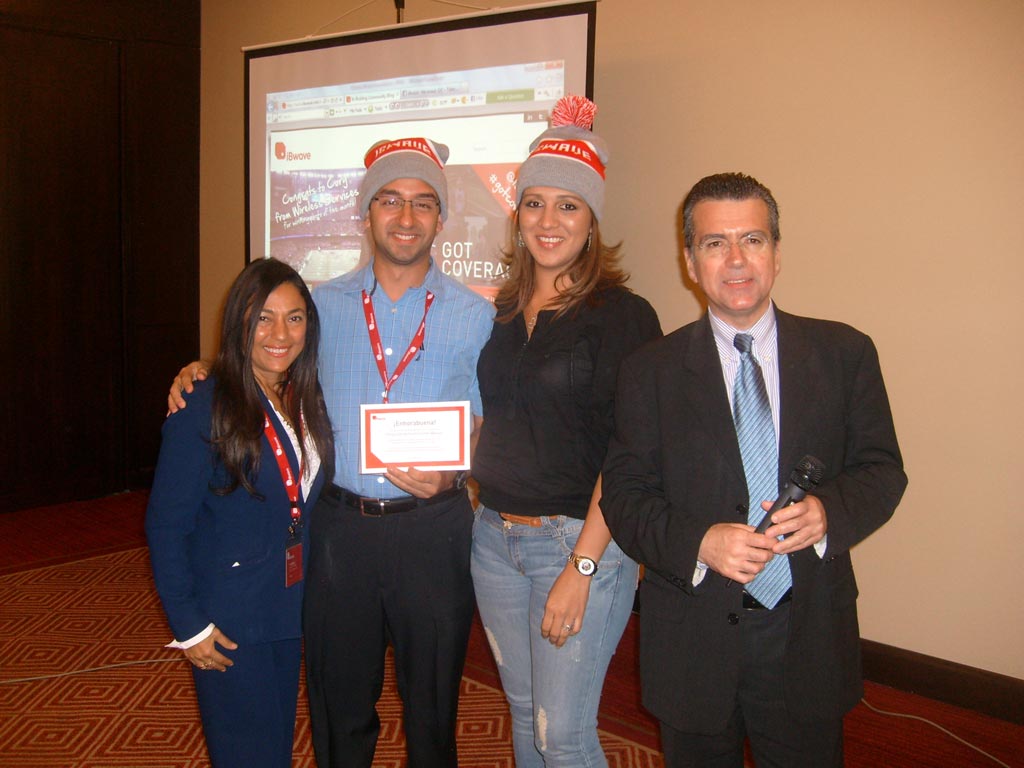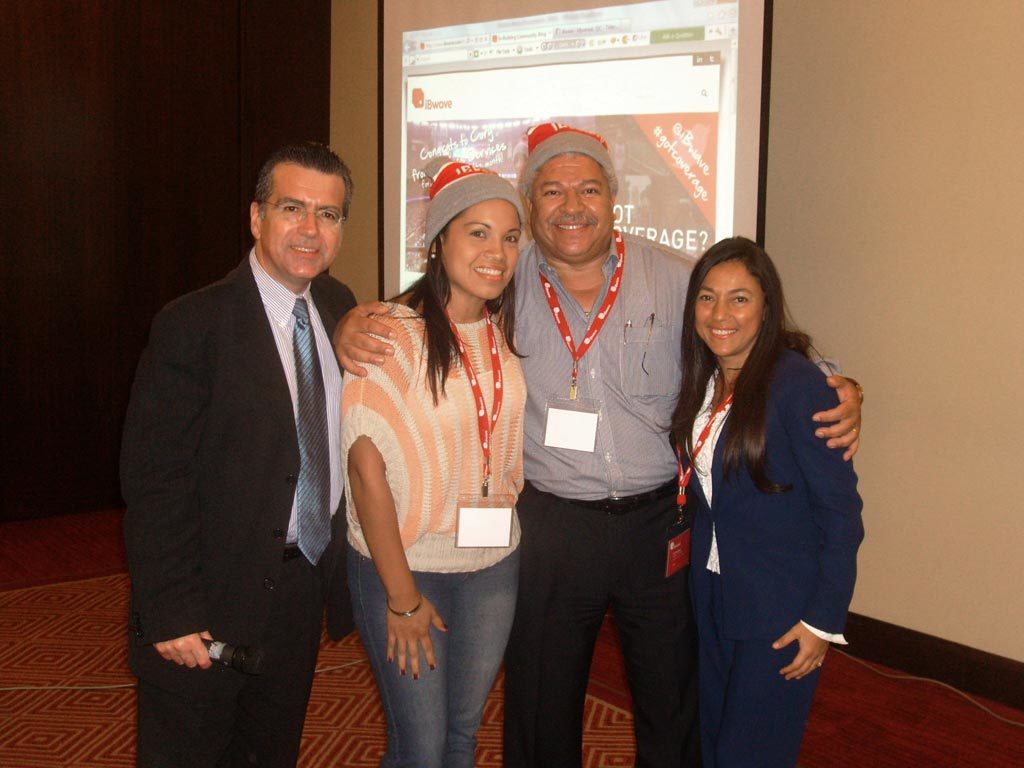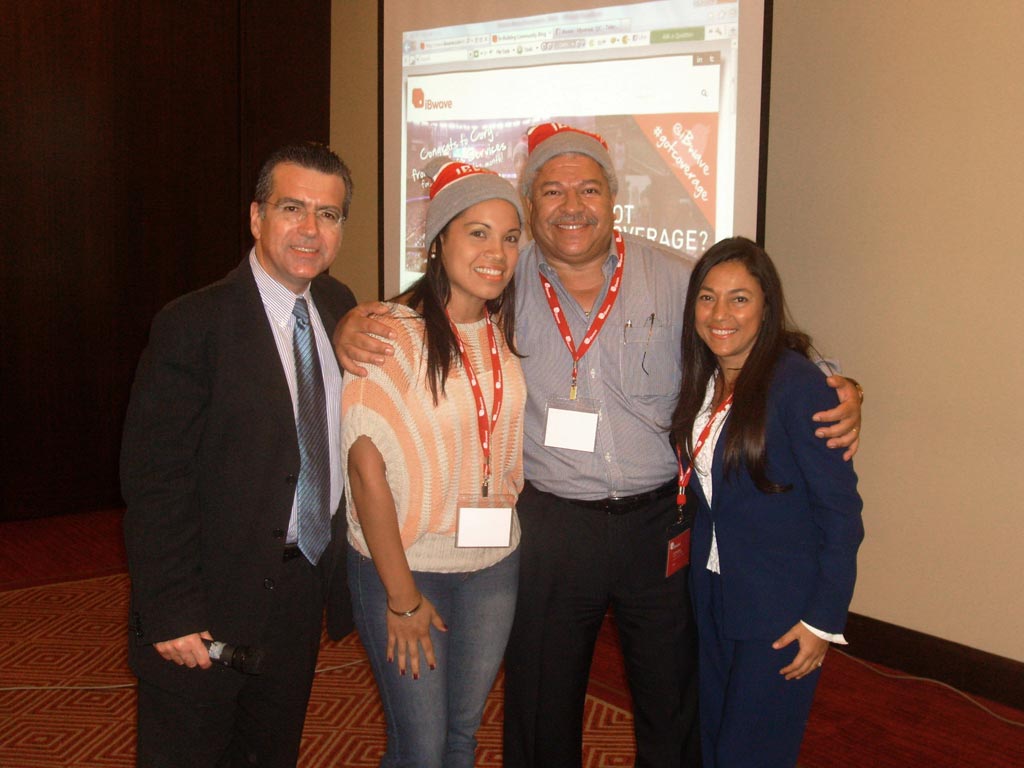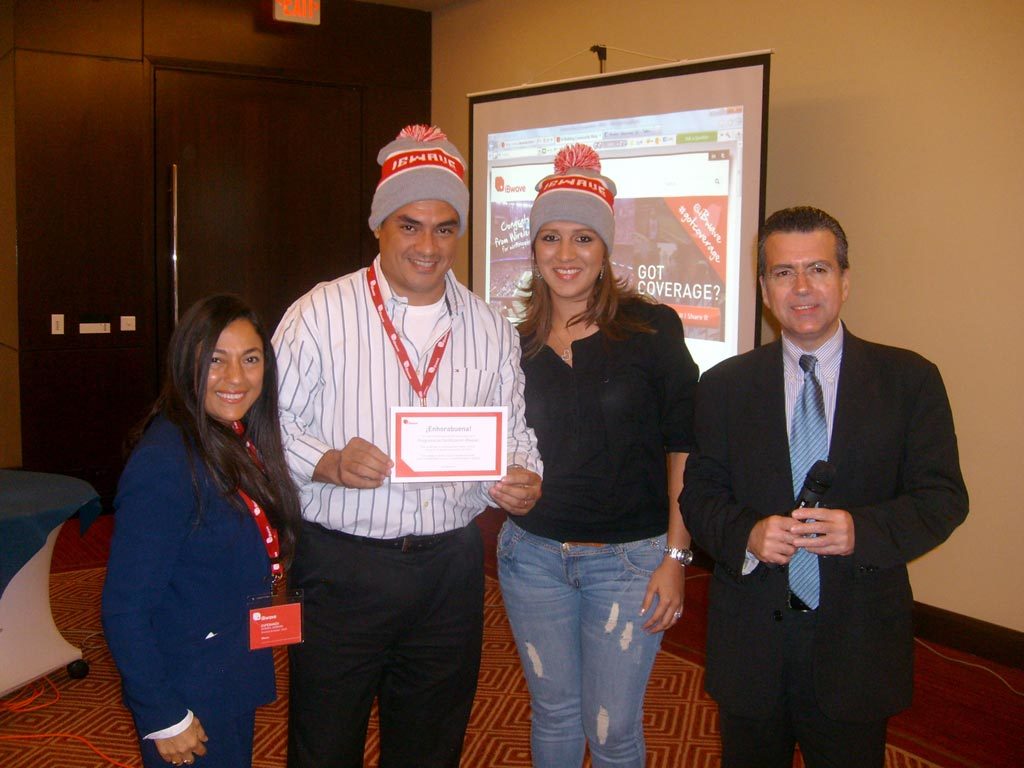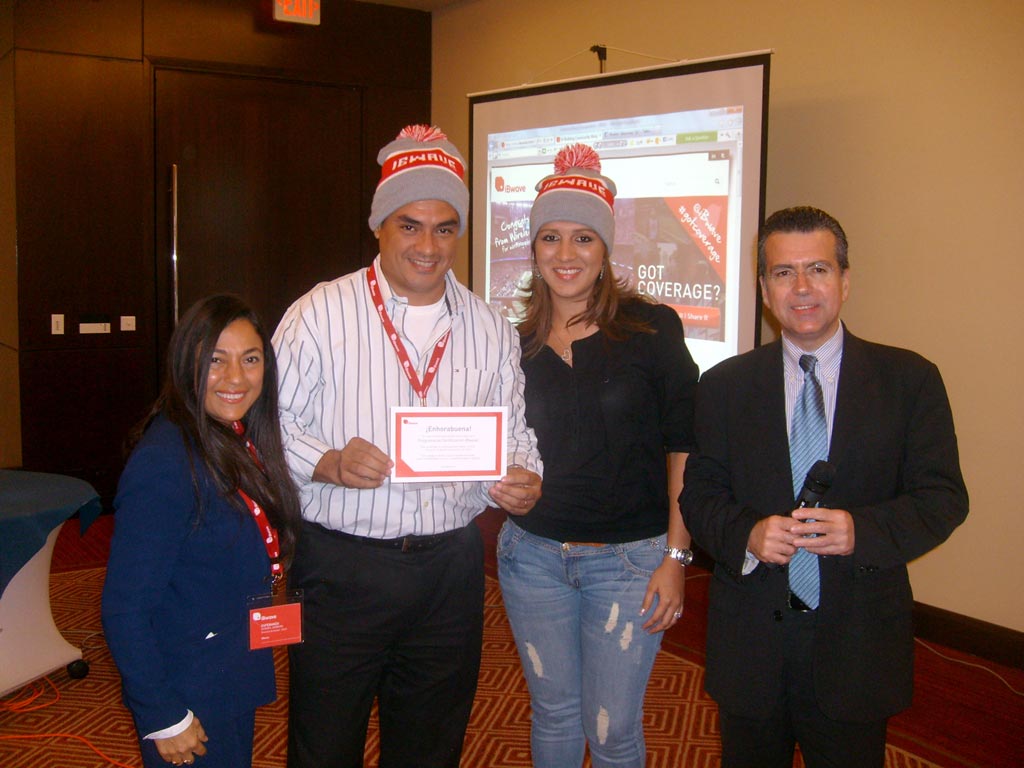 Thanks to Alan Lechuga from Swissqual for the great presentation, thanks to all who attended, congrats to our hat and certification winners and a special shout out to Carlos Kan and Manual Apolayo who tweeted live throughout the event!
On behalf of everyone at iBwave, hasta la vista. We'll be back.