Seminars and Sun in San Jose: A Recap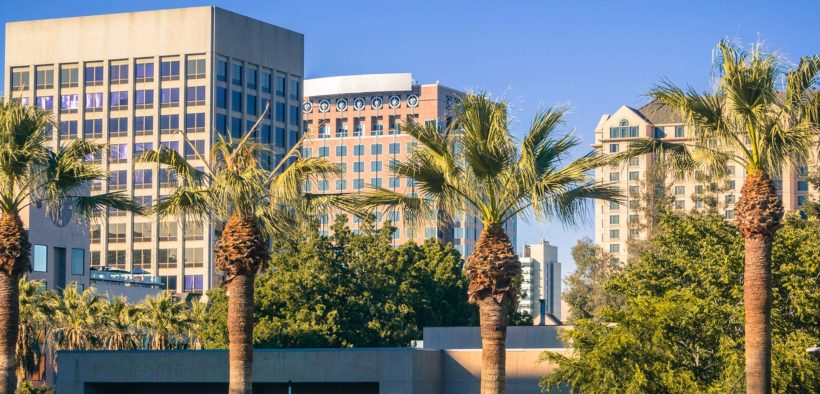 Taking place in the historical landmark Dolce Hayes Mansion (this place is pretty neat – it once had its own power plant, post office and railroad station!) our San Jose seminar was a valuable get together with the wireless industry to talk about small cells and how iBwave can help to streamline in-building deployments.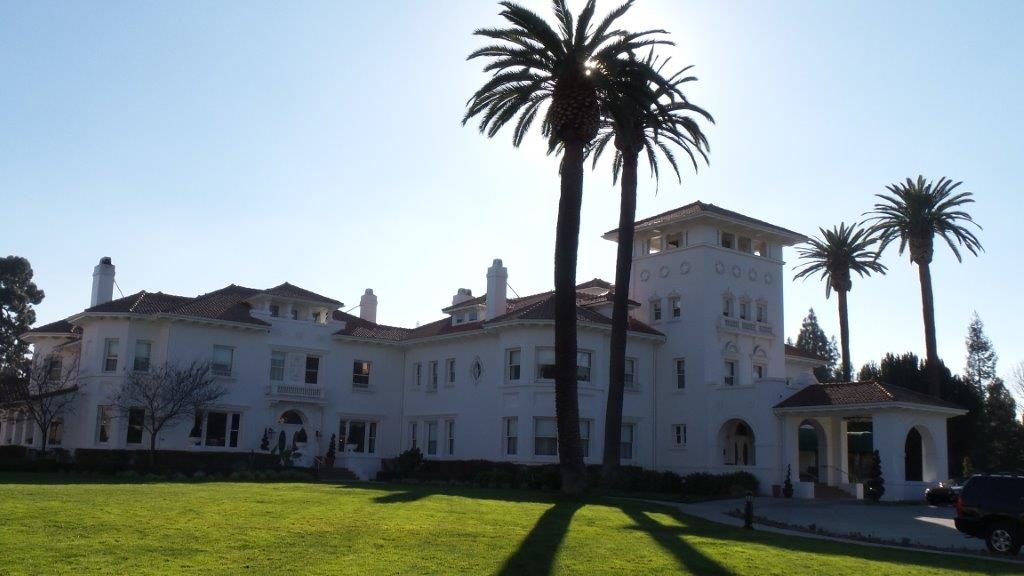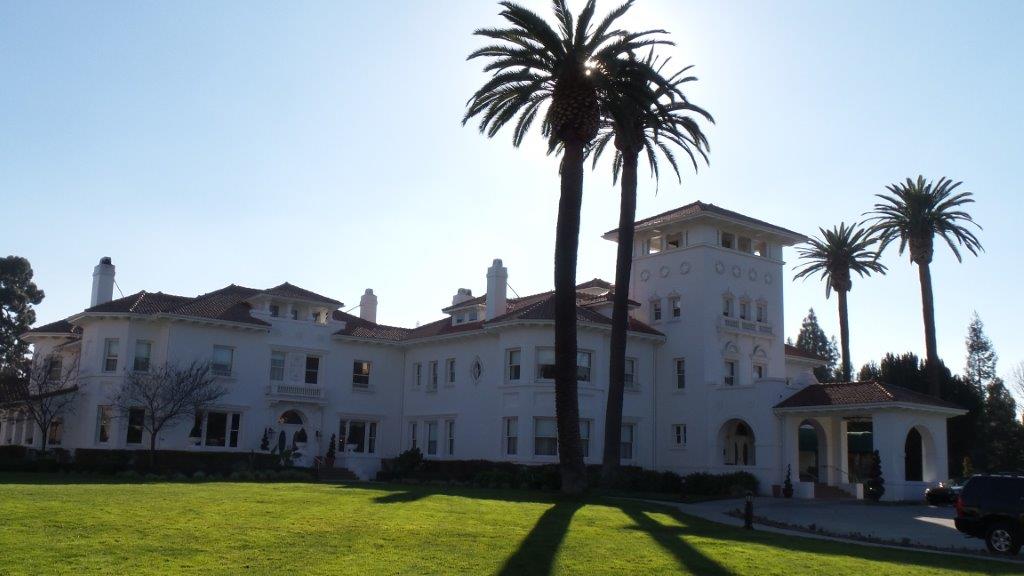 Kicking off the seminar in early afternoon, we started to get to know everyone with welcomes and introductions before giving everyone an overview of iBwave, our products, and what's new.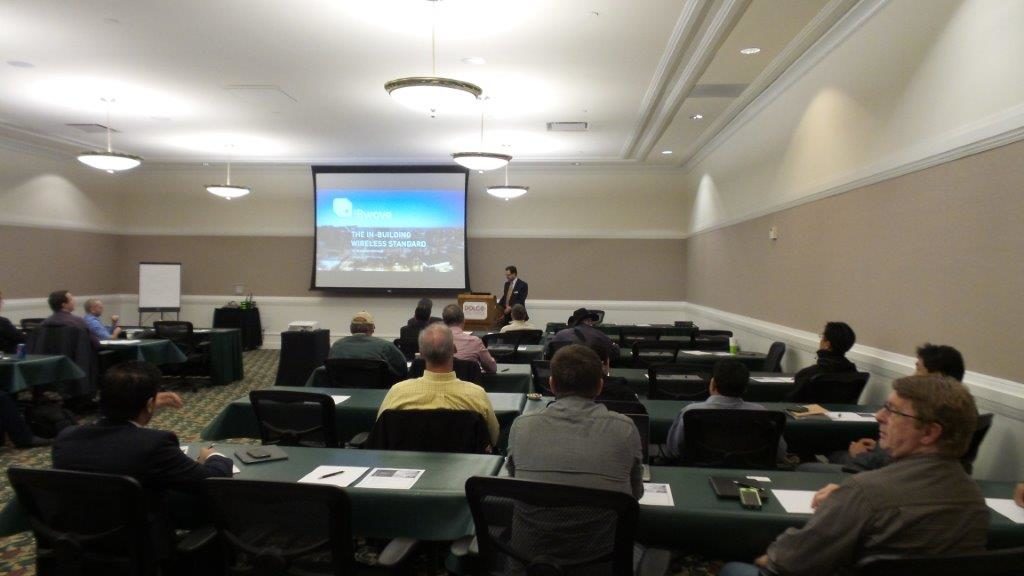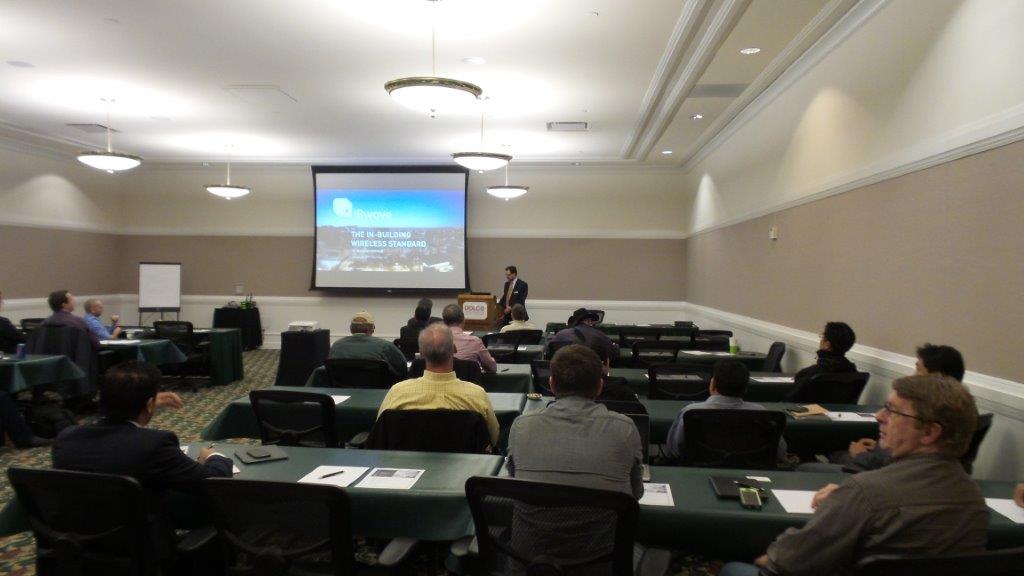 Next up, Tassos Michail, Director of Product Management at SpiderCloud took the floor to get our afternoon going with their case study "A Scalable Small Cell System". The presentation walked us through examples of deployments they have done for enterprise customers including a metropolitan government organization, a large global financial institution, and a large ad agency with multiple buildings.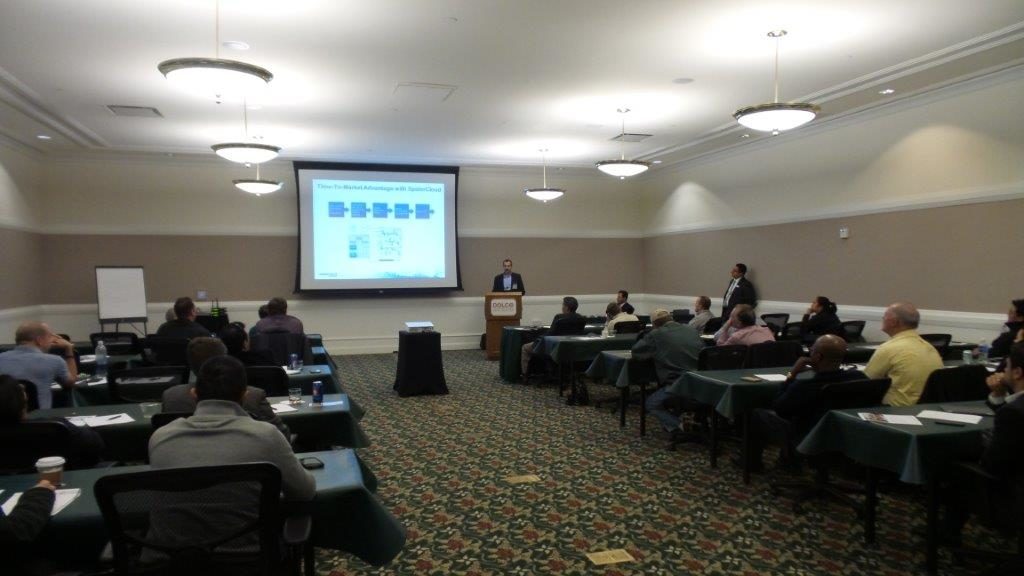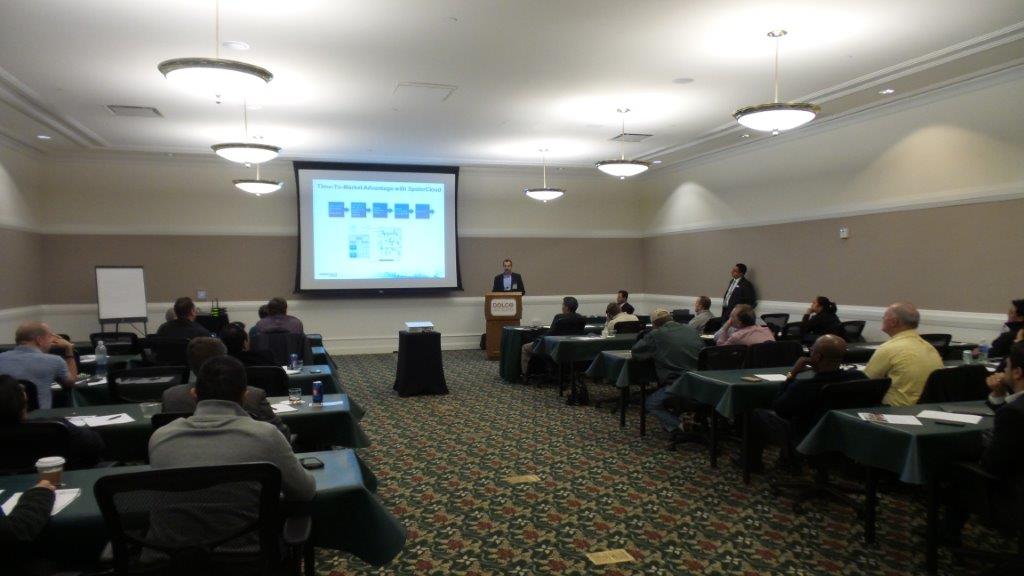 After SpiderCloud, it was time to hear from another industry leader – Repeated Signal Solutions. During this presentation, Pete Bohley VP and COO of Repeated Signal took the stage to present us with "Optimizing the In-Building Design Process with iBwave Mobile"– where as the title indicates, the emphasis was on how Repeated Signals has saved time and money by using the iBwave Mobile app during site surveys. Pete emphasized the need to capture information from many different experts during the survey phase of deployment, and how using iBwave Mobile can significantly increase the efficiencies of doing so – and ensuring that communication
Here's 3 key benefits Repeated Signal has seen using iBwave Mobile:
No more digital camera (pics are taken directly with the tablet)
No more lost plans/notes
Significant increase in the accuracy of team communications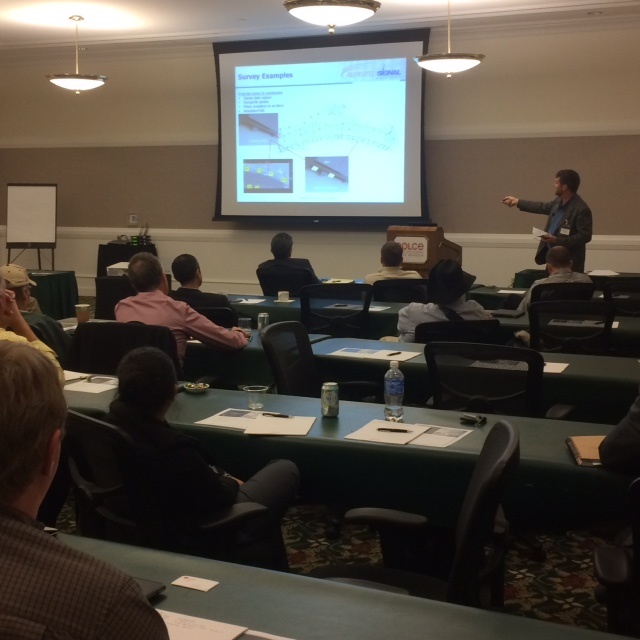 After Repeated Signal wrapped up their presentation, it was time to take a deeper dive into how iBwave Mobile is shifting the way companies are performing on-site small cell and Wi-Fi designs in the field. To do this we worked our way through a typical small cells deployment lifecycle to highlight how using iBwave Mobile is a way to streamline it.
Here's 5 key ways iBwave Mobile can streamline in-building design:
Digitizes all notes, pictures and drawings during survey
RF measurements from collection tools can be integrated into the design on-site
Small cell designs can be completed on-site
Building models can be quickly completed on-site using zones (no walls)
Design files can be quickly uploaded to the engineering office
After working our way through the small cells deployment cycle, it was time to give our brains a rest and grab a coffee!
Coming back from our break it was time for one of the highlights of our time together – an interactive discussion and rapid fire panel with experts from our industry: Tassos Michail from SpiderCloud Wireless, Bryan Kemper from HetNet Wireless and Pablo Boas from Redwood Electric Group.
And what were the topics on the menu? Small cells, the U.S in-building industry and the project lifecycle.
Here are a few of the questions that really got our panelists talking:
Where do you think most small cell deployments will take place in the future? Rural areas? Public venues? Enterprises?
In the next three years, what types of deployments will grow? DAS? Neutral host systems? Small cells? Wi-Fi? Public safety?
What's the most critical phase of a small cell deployment? Data gathering? Design? Implementation? Maintenance?
With small cells being such a hot industry topic, everyone had great insights and the conversation was a great way to get our minds thinking about what the future of in-building and small cells might look like. It was also a great way to raise more questions to talk about during our end of day cocktail event later on.
And speaking of our end of day cocktail event…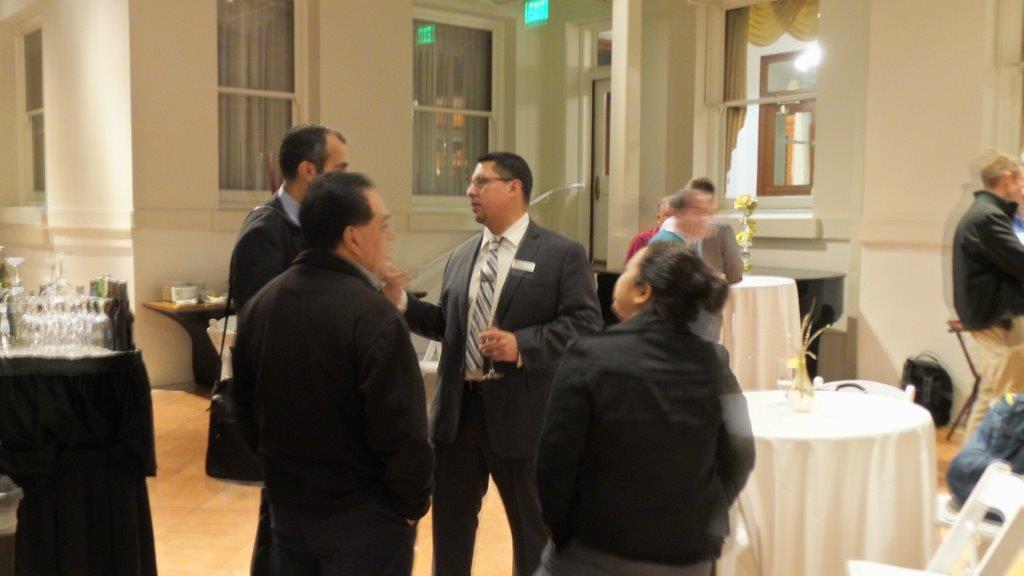 By the time our rapid fire panel discussion ended, the day was coming to a close and you could tell everyone was looking forward to having that drink together and then set off into the San Jose sun. We wrapped up with some key takeaways about how iBwave can help to streamline in-building processes and drew the names for two free iBwave Certification sessions!
A special congratulations to our free iBwave Certification session winners:
Julian Rondon from Eksoresa Consulting
Eric Huang from Comba Telecom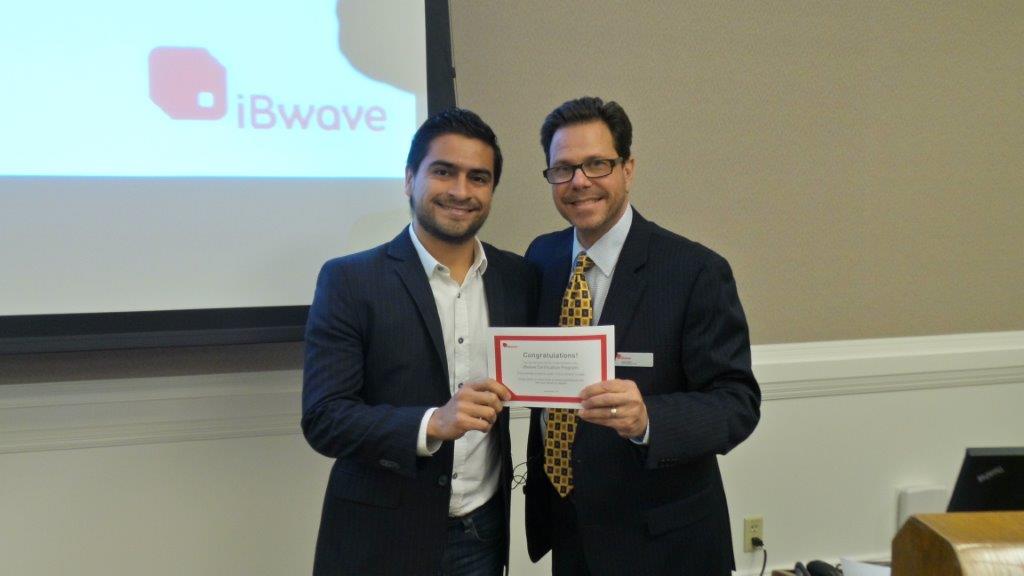 And a special thanks to all of our attendees:
AT&T Wireless, Comba Telecom, Communication Technology Services, Crown Castle, HetNet Wireless, HHBU, Moonblink Communications, Omega Wireless, Pinnacle Telecommunications Inc., PTI Solutions, Redwood Electric Group, Repeated Signals Solutions,Inc., Smartlink LLC, SoliD Brazil, Solid Technologies, SpiderCloud Wireless, SureSite Consulting Group, TE, University of California Santa Cruz, Westell Technologies, WSP, W-T Communication Design Group
Thanks San Jose, see you next time!
Latest posts by Kelly Burroughs
(see all)