Spotted! In-Building Action in Las Vegas!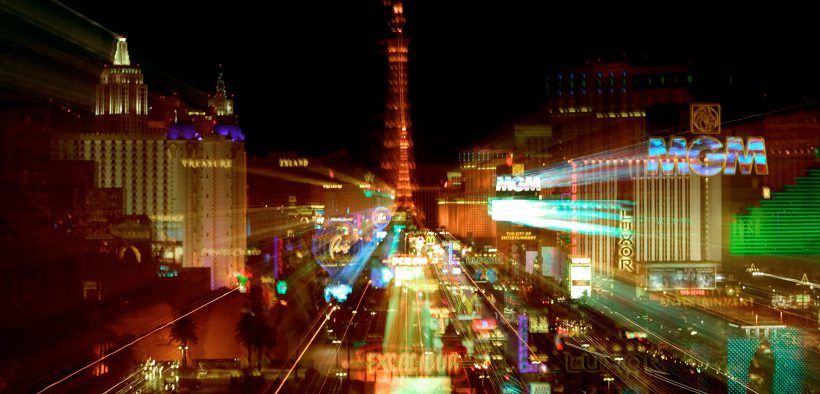 What a week! We started with the DAS Congress on Monday, Tuesday and Wednesday of last week, continuing with our iBwave Party on Wednesday night and followed by our second annual iBwave User Group on Thursday. It's safe to say that some sleep was in order after this week in Las Vegas.
The User Group was a big success! Great presentations, delicious food and some very valuable customer feedback made for a memorable event that we can't wait to host again next year. Not to mention our iBwave Mobile and iBwave Unity Cloud Workshop.
Read on for more details on the day's events.
Mario Bouchard kicked it off with some highlights from the iBwave Party at the Paris Hotel's Chateau Terrace. He then set the scene for the day and had everyone introduce themselves.
Christophe Volckaert, Customer Care Manager presented the improvements his department has made over the year in order to ensure that iBwave customers continue to be as happy as can be. Christophe also took the opportunity to introduce his international team via this video:
Next on stage was Marc-Antoine Lamontagne, our Product Manager, presenting the iBwave Product Roadmap. This year's primary goal for the User Group was to collect as much feedback as possible, using as many different ways as we could in order to keep the event dynamic. So after Marc-Antoine's presentation, he asked everyone to fill in a product survey. We also used live SMS polls throughout the day, collected video testimonials and kept the audience excited through many Q&A sessions. We really appreciated everyone's feedback as the information is so valuable for us in order to steer iBwave in the right direction.
Product suite demo by Alex Jovel & Vito Torchia from iBwave A quick break followed with some handmade coffees and fresh biscotti followed by another round of presentations. Vito Torchia, Software Manager and Alex Jovel, Sales Engineer, started with a demo of iBwave products; including iBwave Design, iBwave Unity (Enterprise and Cloud) as well as iBwave Mobile. A video (below) followed showcasing some of the most large-scale, interesting and complex designs created by some of our users in iBwave Design. Marc-Antoine Lamontagne then retook the stage, this time with Michael Carlberg-Lax of Ascom to present their views on existing and improved data collection processes.
After a yummy steak lunch and a decadent tiramisu, the users were all ready to go for the iBwave Mobile and iBwave Unity Cloud Workshop. After getting into teams, each team had to use iBwave Mobile and connect to iBwave Unity Cloud in order to download the User Group location's floor plan. Each then had to strategically place antennas throughout the floor plan in order to ensure adequate wireless coverage in the hotel. Our workshop winners who now hold official bragging rights for their 83.96% coverage are Peter Murray from CCI Systems and Richard Jenkins and Dave Young from Chapman University. Congratulations to the winners!
Workshop Winners This workshop set the stage to receive some great feedback about the new iBwave Mobile app as well as iBwave Unity Cloud. The general consensus was that the app is user friendly and will be really helpful for those working in the field. Everyone was rewarded for their precious feedback with a yummy gelato break. Most popular flavor: peanut butter caramel crunch. After a presentation on The Challenges of the In-Building Wireless Deployment Process and some e-polls on the future of the in-building industry, the day ended with a few door prizes, including two iPad 3's. Congrats to Syed Zaidi from Huawei and Tom Brown from Custom Wireless, both of whom won a free iBwave Certification course. Congrats to Kechia Thompson from Ericsson and E.J. Von Schaumburg from LCC International, both grand prize winners of an iPad 3.
Thanks to all who attended. We look forward to putting your comments and suggestions to good use while developing our new and existing products. See you next year!
ADDITIONAL EVENT PICTURES:
Hotel Venue, The Cosmopolitan of Las Vegas:
User Group Workshop:
User Group Attendees: