We made it! Day 1 at MWC 2015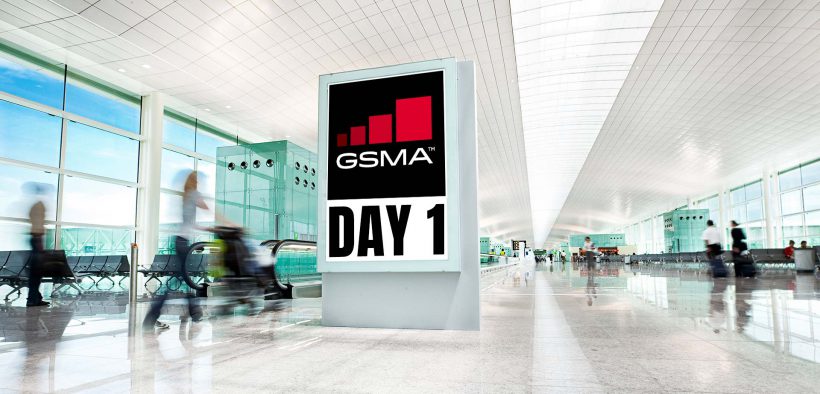 It's that time of year again. iBwave team members from all four corners of the world have packed up and headed to Barcelona for the busiest week in the mobile industry's calendar. Throughout the next few days we'll be posting daily blog entries with photos, video, and links to everything MWC. Keep checking back for updates and if you still can't get enough, make sure to follow us on Twitter as we live tweet our show highlights.
Our MWC 2015 team (who are nearly all pictured below) consists of Bob Froger, Director Sales EMEA; Nathalie Robitaille, VP Marketing; Peter Thalmeir, Director Sales Engineering EMEA; Alfonso Dominguez, Sales Engineer Europe; Juan Felipe Gonzalez, Senior VP Global Sales; Scott Pereira, Director Sales Engineering Americas and Benoit Fleury, VP Products & Innovation.
Day 1 has been a whirlwind of meetings and demos! Did you ever want to meet people from five different continents in one day? If so, the iBwave booth at MWC is the place to be.
Our Wi-Fi and Collection innovations have been the stars of our demo stations so far. We are abiding by showcasing the fully modeled multi-technology access points from all key vendors, the fast and accurate network visualization and RF propagation analysis, the integrated Wi-Fi signal collection and display as well as the seamless integration with best-in-class RF collection tool vendors, which so far includes Anite, Ascom, Accuver, Falcon Kit and Solutelia. For more info, read our press release.
But MWC is best seen from the trade show floor. Here are a few interesting spots we found today, including a little part of the hall's in-building wireless network that we spotted nestled into the ceiling.
We wrapped up the day with a cocktail at the Small Cell Forum booth. Many interesting conversations ensued and we even spotted several operators mingling at the reception.
But that was just day 1… If you're at the show, come visit us at stand 7C71. We may or may not be hosting a cocktail tomorrow afternoon. Okay, we are hosting a cocktail tomorrow afternoon.
Or, come see our presentation with SpiderCloud at the Small Cell Forum booth:
Practical Medium-Large Enterprise Deployment & Case Studies
by: SpiderCloud (with guest speaker from iBwave)
Tuesday at 1:30pm at the Small Cell Forum booth, 7F61
And if you're not at the show, make sure to come back right here to our blog tomorrow for more updates.