Webinar Recap: Do's and Don'ts of Stellar Wi-Fi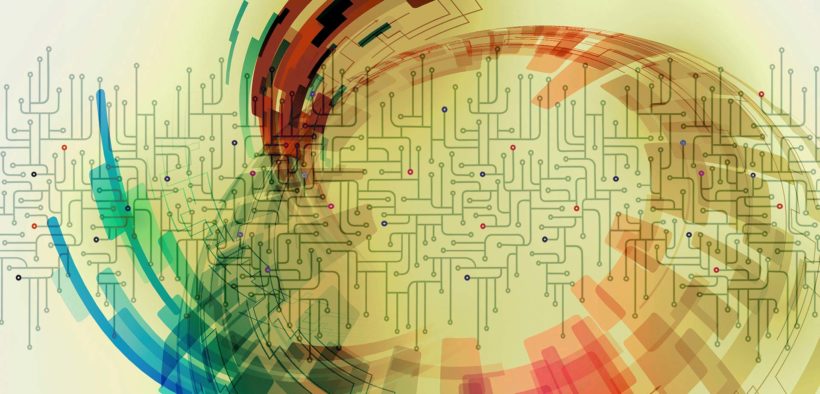 Webinar Recap: The Do's and Don'ts of Stellar Wi-Fi
On January 30th, well-known Wi-Fi experts David Coleman (CWNE #4) and Gregor Vucajnk (CWNE #96) of Aerohive Networks joined us to kick off an exciting webinar series on deploying high-performance Wi-Fi in the Enterprise.
In this first webinar, Dave and Gregor covered off the basics of deploying a Wi-Fi network that will work correctly the first time – using a 3D modeled interpretation of the USS Enterprise's captains deck.
The 3D model was completed in iBwave Wi-Fi our powerful 3D Wi-Fi Planning and Design solution (a big thank you Chiyo, our super 3D modeling master!)
Here's an overall view of the model with a few of the key areas highlighted: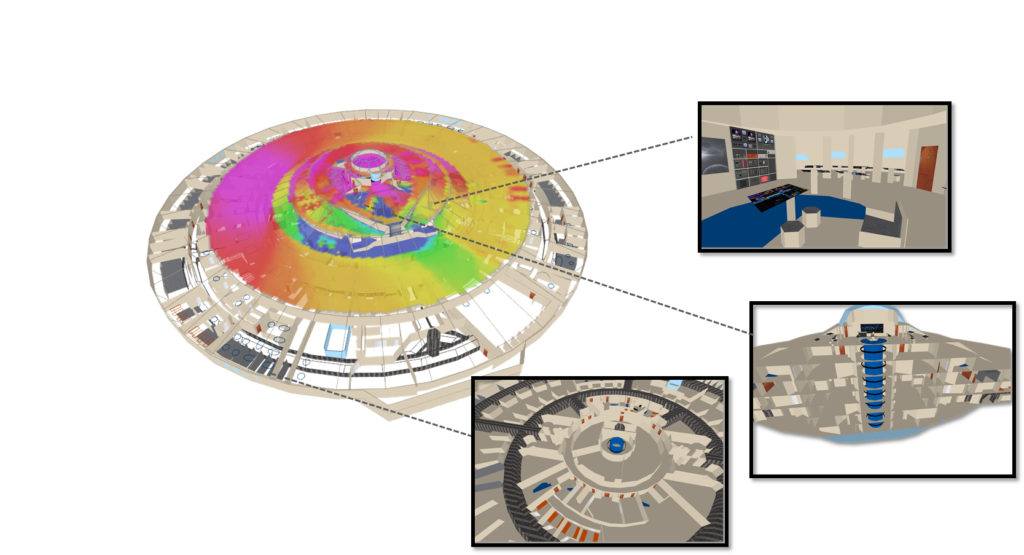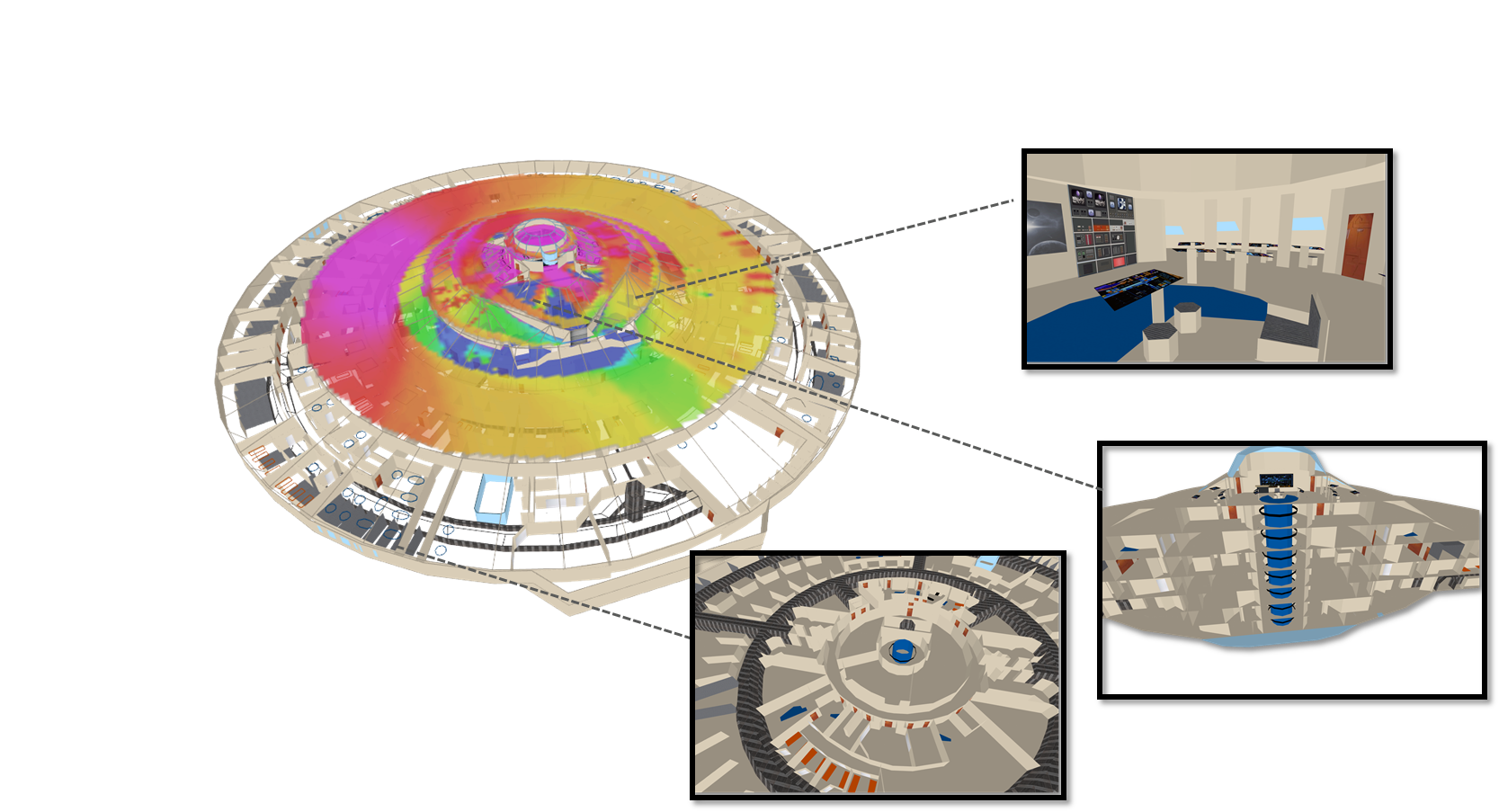 Read: "Why 3D Modeling is More Than Just Cool"
What Topics Were Discussed?
While the full webinar is available to anyone to view here, here is a quick recap of some of the webinar highlights.
Antenna Patterns
In this part of the webinar Dave and Gregor discussed external vs. internal antennas and how the RF coverage are so different for both with external antennas having a more typical dipole omni coverage (think doughnut-shaped) while internal antennas have more of a cardiod shape (think heart-shaped).
Here are some iBwave Wi-Fi 3D antenna patterns that were shown in the webinar to illustrate the differences in vertical and horizontal coverage.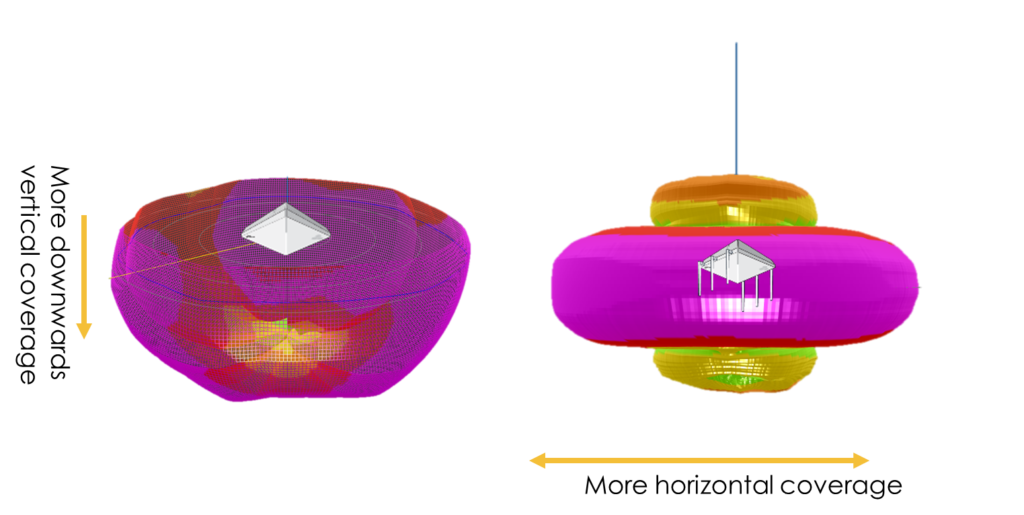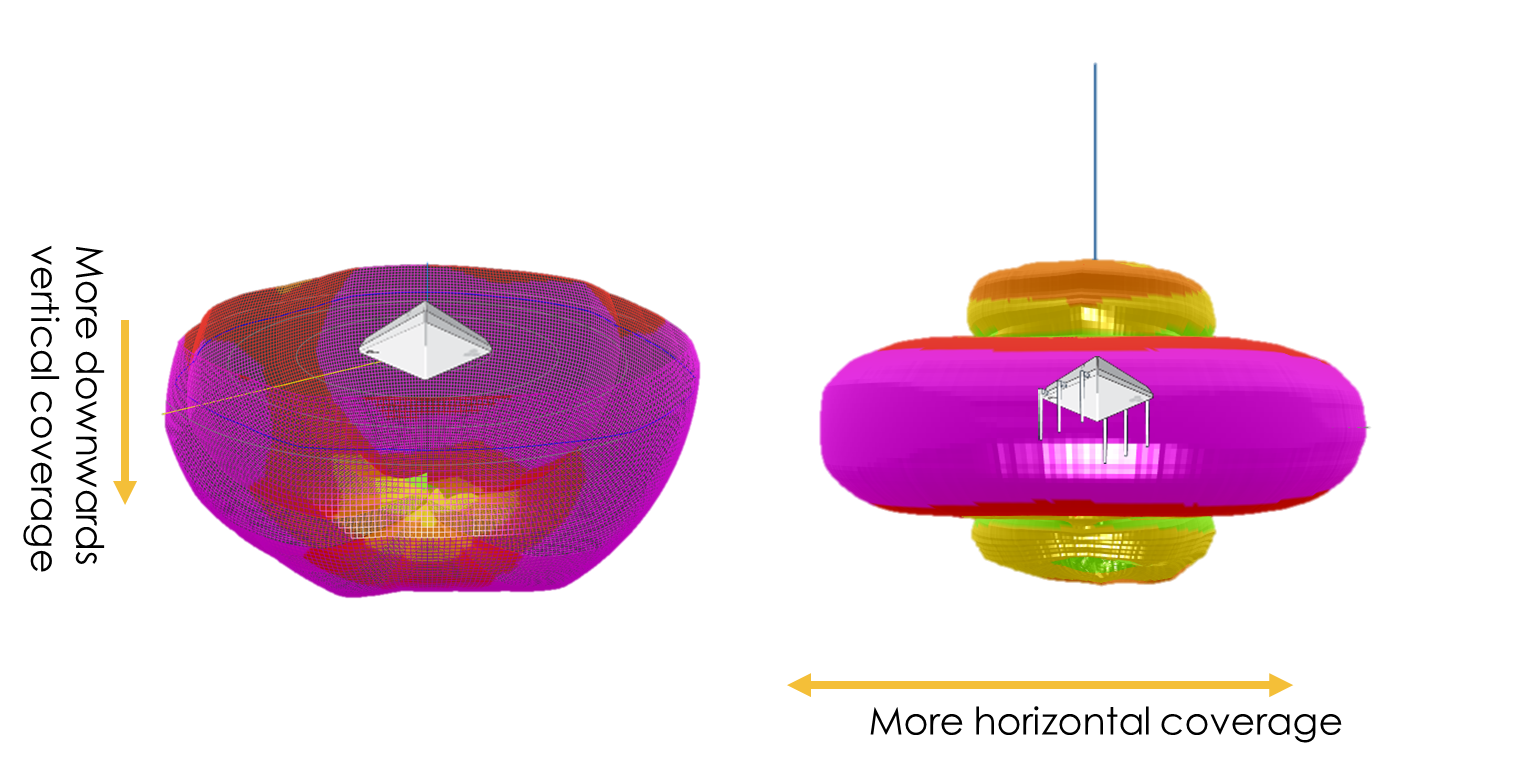 Where and How Not to Place APs
Using examples of 'Bad-Fi' taken from the infamous 'Bad-Fi' website run by Wi-Fi expert Eddie Ferrero (if you have not seen it be sure to check it out!)
Here are a couple examples of Bad-Fi that were highlighted:
2 APs are better than one?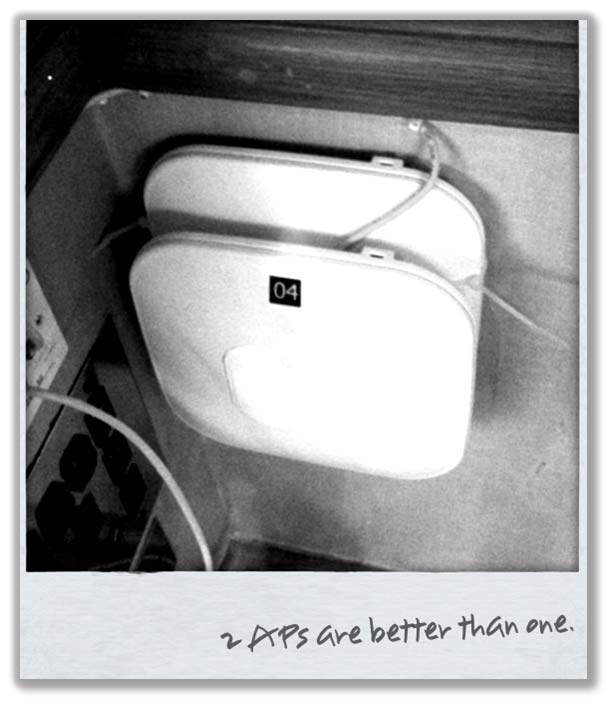 Heavy metal?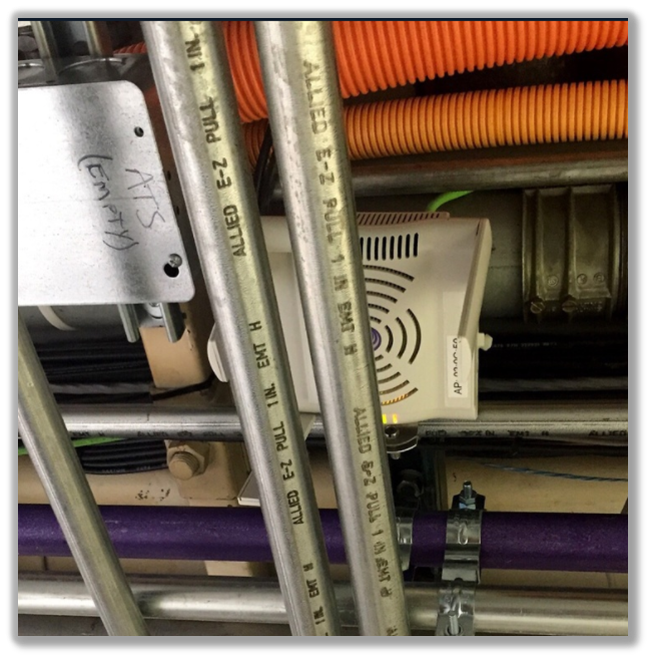 Beyond looking at examples of poor AP placement, Dave and Gregor went through some more examples of where APs should not be placed, but also how they should be placed in specific types of environments.
They discussed in-depth, topics such as:
Where Not to Place APs (for example: reflective surfaces, too close to the wall in certain circumstances)
How to place APs in high-density environments
How to place APs on a ceiling
How to position antennas on walls
How to place APs between multiple floors
How to avoid interference
Channel Bonding
Here are a couple of pictures illustrating the topics: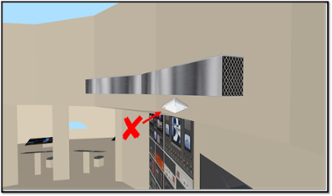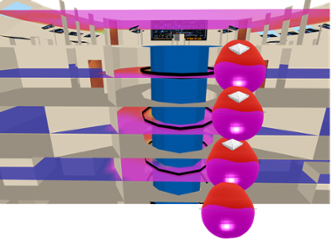 And much more in between.
How was the webinar received?
With such knowledgeable hosts, I wasn't surprised the webinar was very well received by those who attended.
"Great Presentation!"
"I cannot wait to see the future webinars in this series!"
"Looking forward to the next webinar with these guys!"
Thanks Dave, Gregor and Aerohive Networks for joining us!
Speaking of Aerohive, did you hear their exciting news?
Just a couple of weeks ago Aerohive announced news they would be releasing three 802.11ax access points later this year. To learn more about the access points, be sure to check out Aerohive's blog that talks about the announcement and goes into more detail about the APs themselves.
What's Next?
Stay tuned for the announcement soon of our second webinar in this series where Gregor and Dave will discuss Wi-Fi design best practices for hospitality venues.
You can also give a try to our eBook about Wi-Fi Challenges and Best Practices in Hospitality written with the help of the industry expert Ronald van Kleunen. We've included a detachable customer requirements checklist in the book, take it with you to the field and keep it handy!
Wirelessly yours,
Kelly
Latest posts by Kelly Burroughs
(see all)