A Successful Networking Cocktail in Dallas (With No TV Drama!)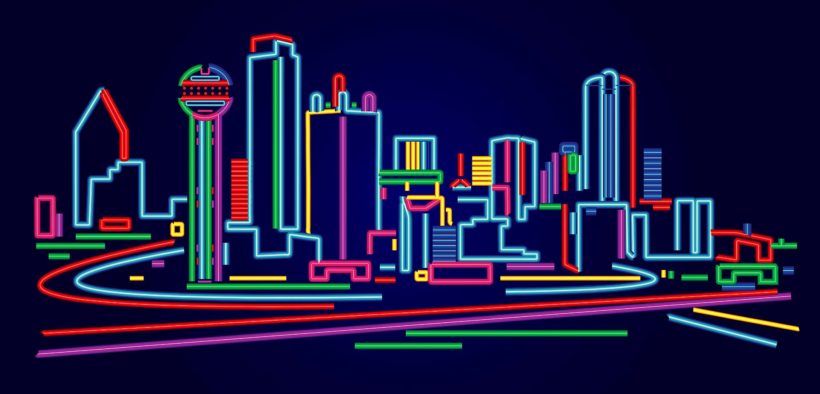 Who says that you have to be indoors to talk about in-building connectivity?
As the temperatures in Texas are quite pleasant at this time of the year, our Dallas team was keen on shaking off the winter blues and going beyond the standard four walls to inject fresh energy into their next event. And what better place to do it than at the Nylo Plano Legacy, with its convenient location, relaxing atmosphere and delightful courtyard?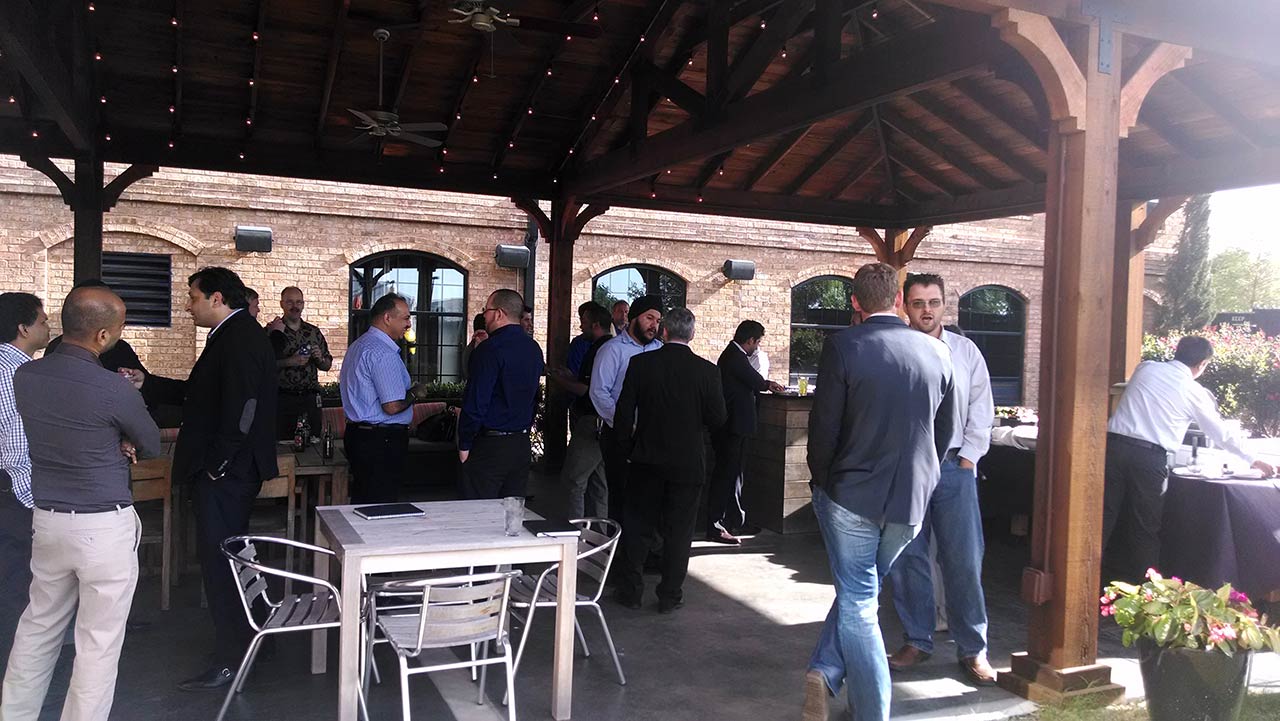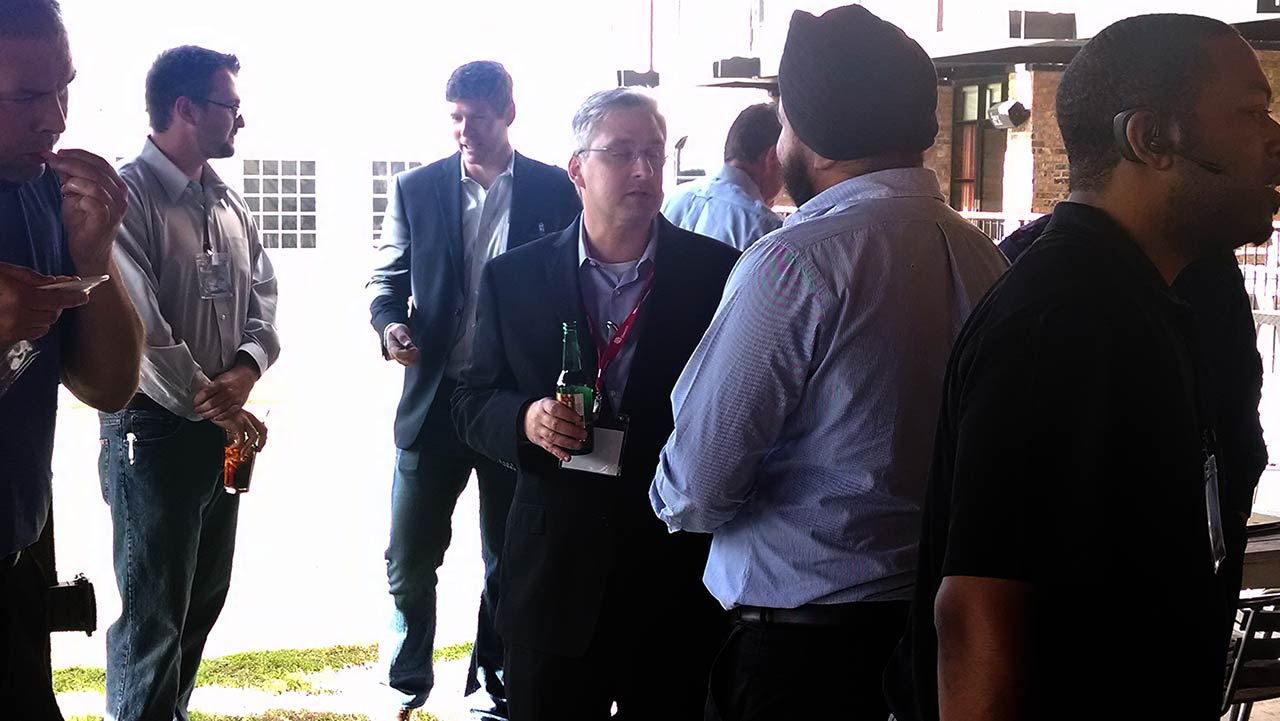 Despite the unusually windy conditions (but hey, as they say in Dallas, "If you don't like the weather, give it an hour and it'll change"), our networking cocktail turned out to be a success, drawing participation from Black Box, T-Mobile, Ericsson, Solid Technologies, Sprint and Airtel to name a few, and providing a perfect opportunity to reconnect with existing customers, meet new ones, and further strengthen our ties within the local in-building ecosystem.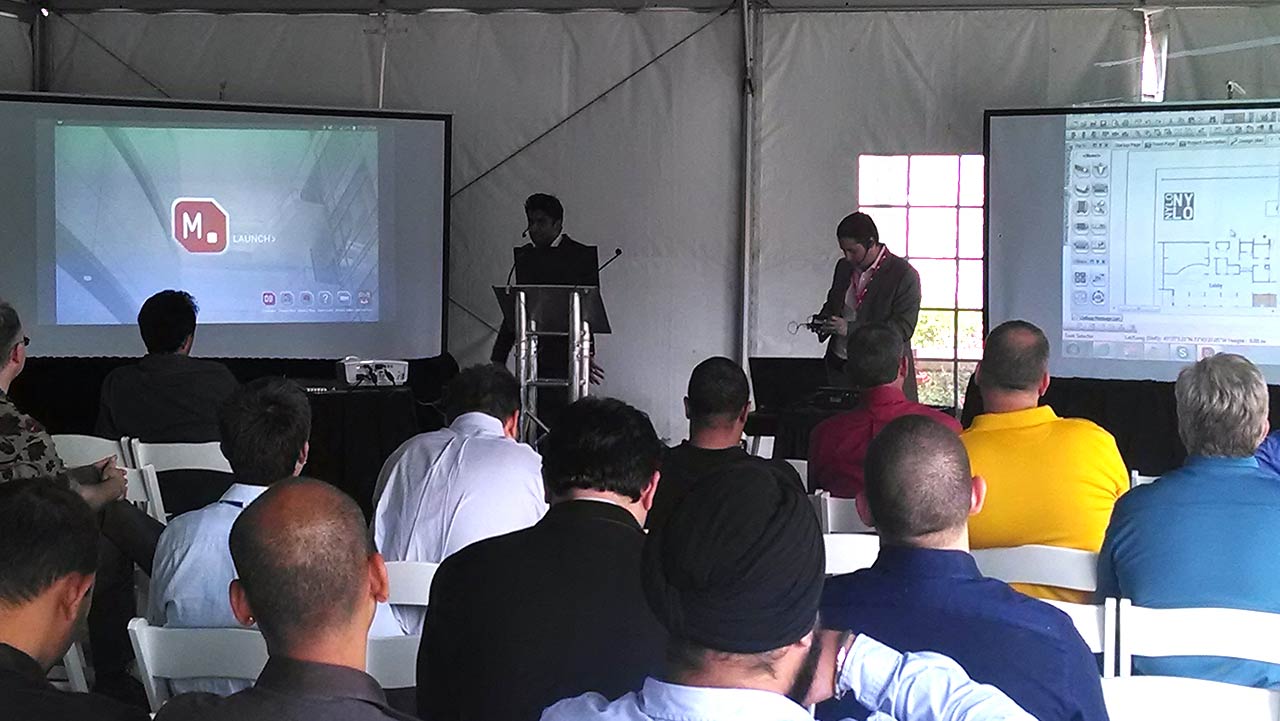 The day started with some brief introductions from the team and an invitation to enter the Super iBwave Man contest (Super iBwave Man is the one & only in-building wireless game out there. If you haven't tried it yet, you should go and check it out!).
Corey McLaughlin, our account manager, used this opportunity to highlight the upcoming 2014 iBwave User Group which will be held for the first time in Dallas, where we have one of the largest customer-bases.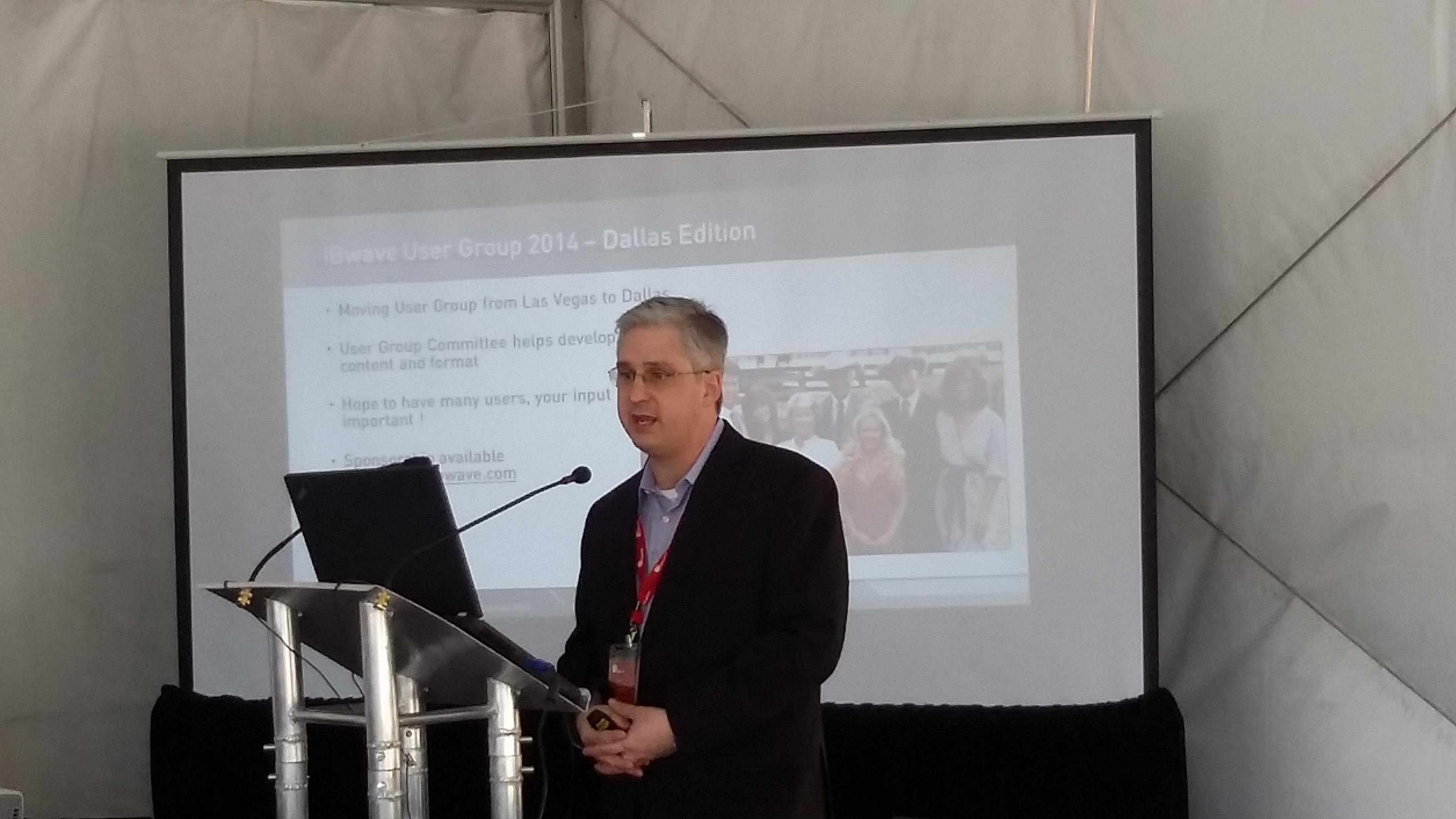 By sharing ideas, experiences and best practices, the User Group will help raise and address key issues, thus providing valuable recommendations on product enhancement and development. Feedback and participation to the meetings are therefore greatly encouraged.
Corey also brought up another Not To Be Missed event: our much-anticipated Annual Party! The event, which will be held in conjunction with the DAS & Smalls Cells Congress, attracted close to 300 guests last year. It is therefore THE place to come and eat, drink and network with industry peers. The festivities will be held at the beautiful Tao Beach, so save the day (or rather the evening): June 16th, and keep an eye out for your official invitation later on this week!
With this done, it was time to turn it over to Scott Pereira, our Director of Partnerships, and the team. Scott started by talking about iBwave's product portfolio, illustrating how it can be leveraged to effectively and efficiently facilitate the flow of information across the in-building ecosystem and standardize the entire network lifecycle.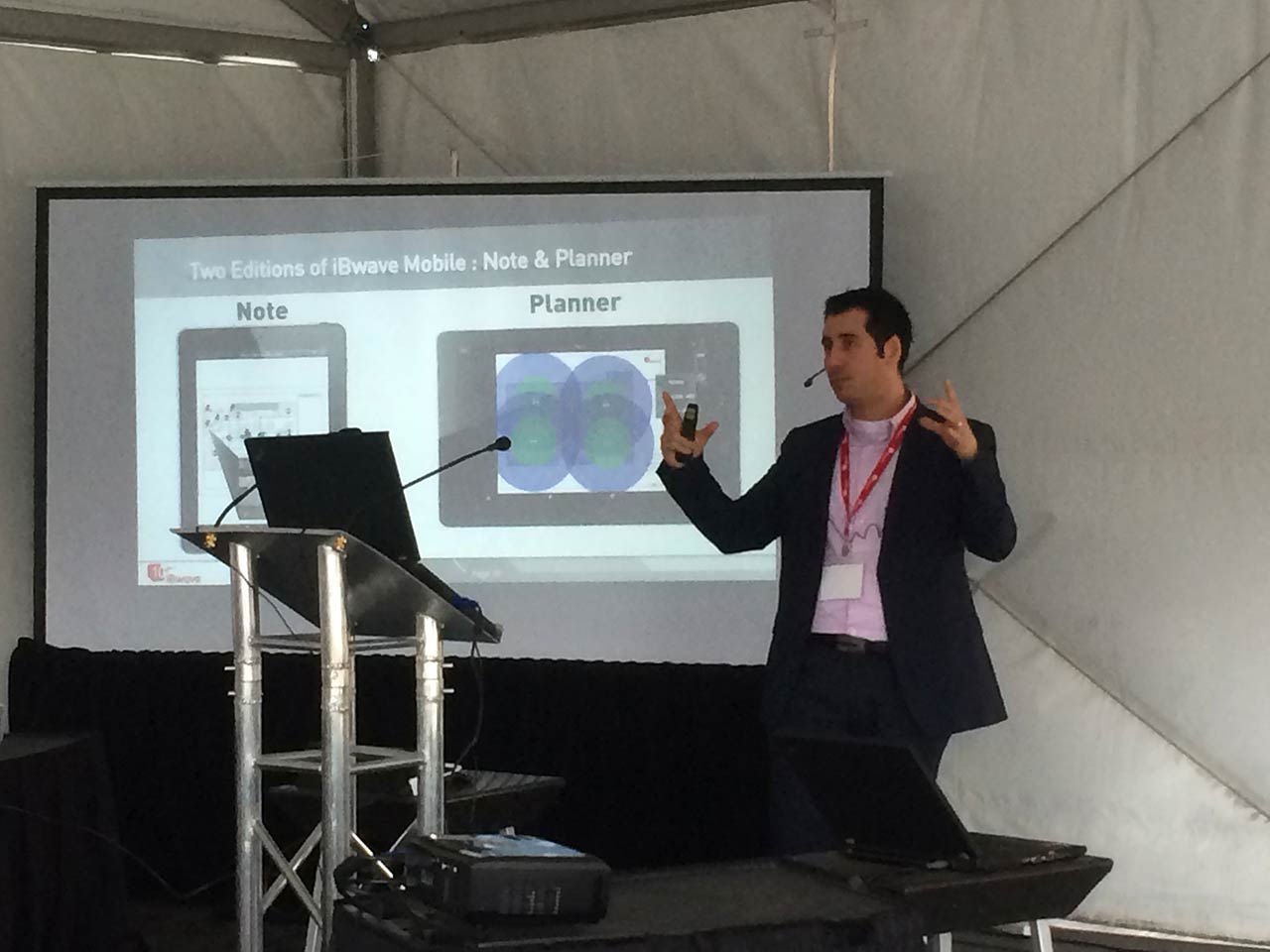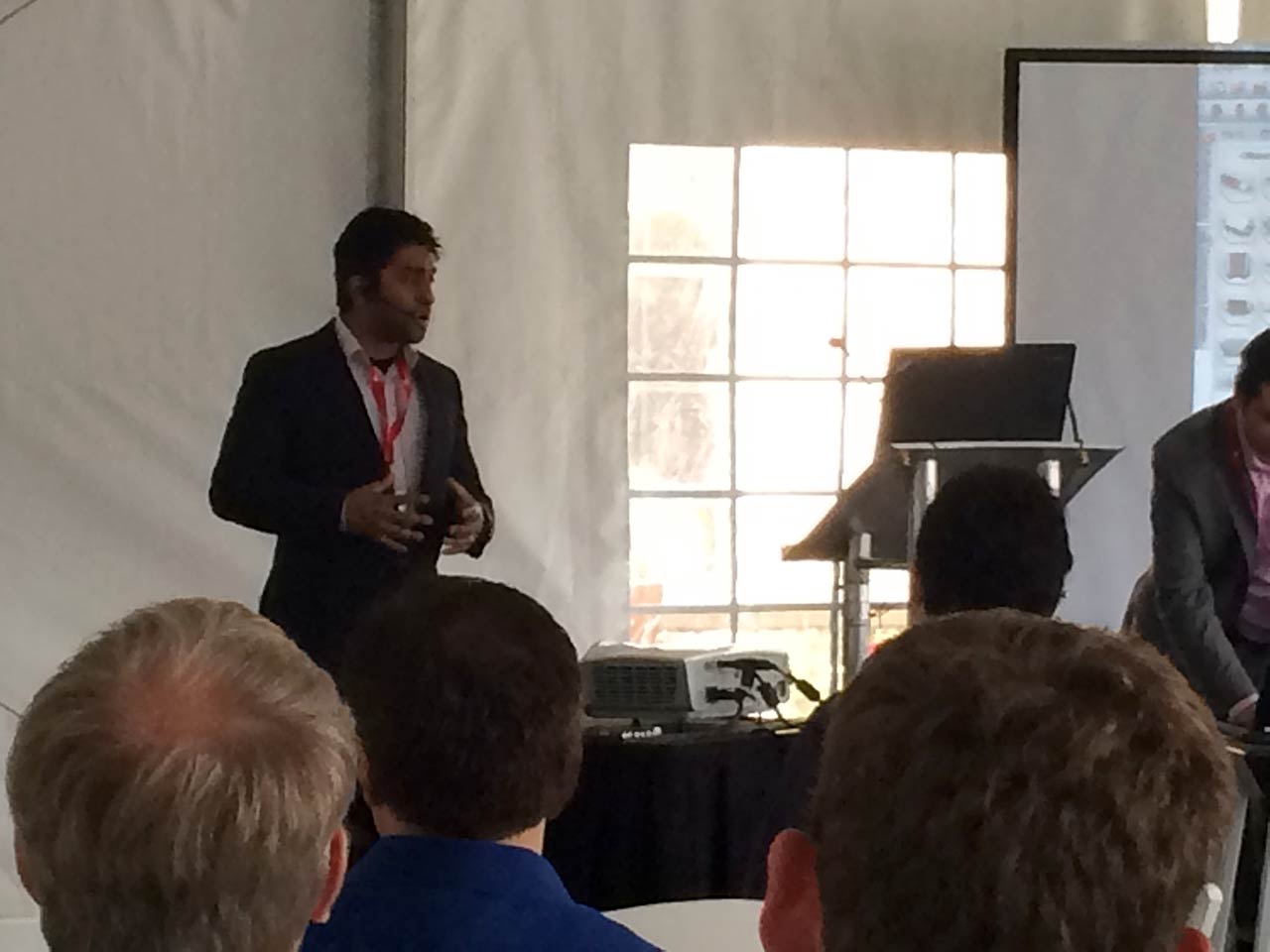 Scott also dived a little bit deeper into iBwave's Mobile Offering, explaining how the in-building application can transform your smartphone and tablet into the perfect tools to document your site surveys, keeping you connected with your peers and project information while on the road.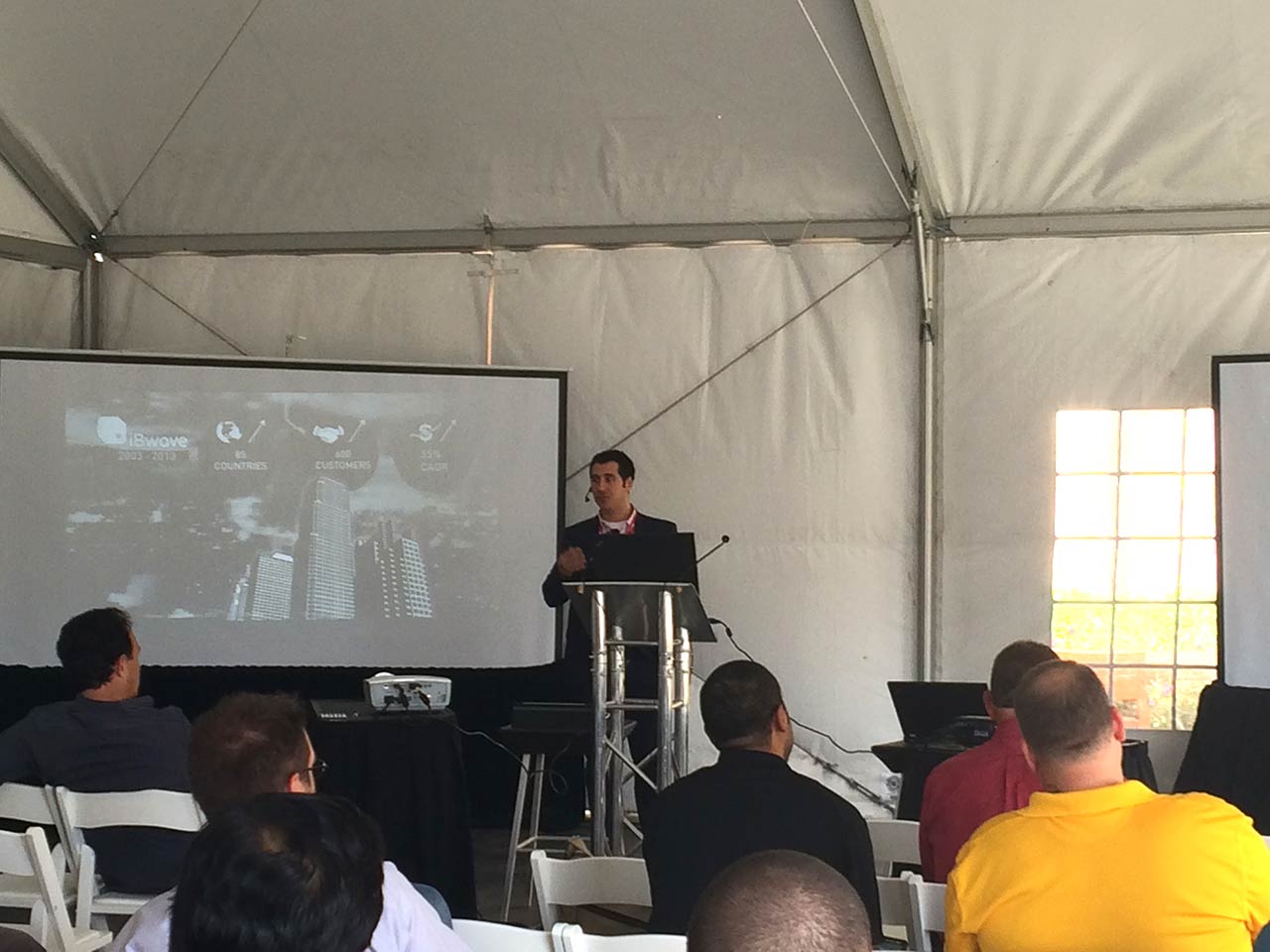 Our two Sales Engineers (Nazim and Mekki) also conducted a live demo which was very interactive and illustrated the real use case of Mobile, Design, Unity.
Not surprisingly, this generated a great deal of interest and prompted a few questions on our latest Mobile Planner app which was launched early last month, and which now allows field technicians to perform basic indoor designs for small cells and Wi-Fi directly from their smartphones and tablets!
But as always, time goes fast when you are having fun and already it was time to conclude the session with a few closing remarks before announcing the names of our lucky winners.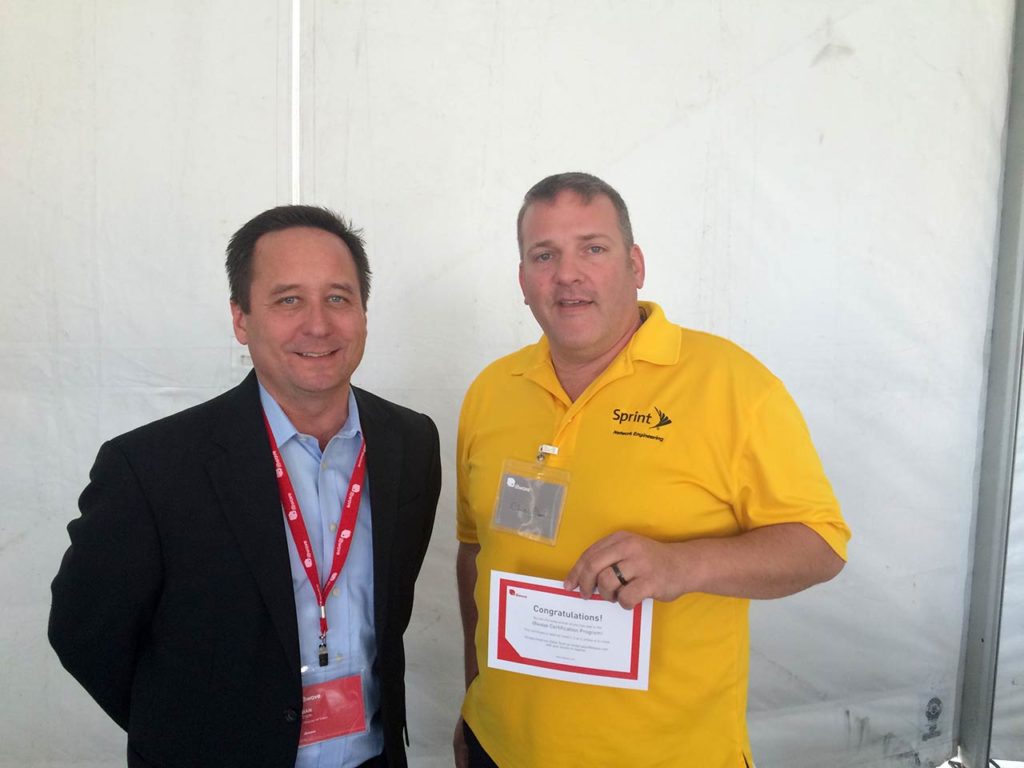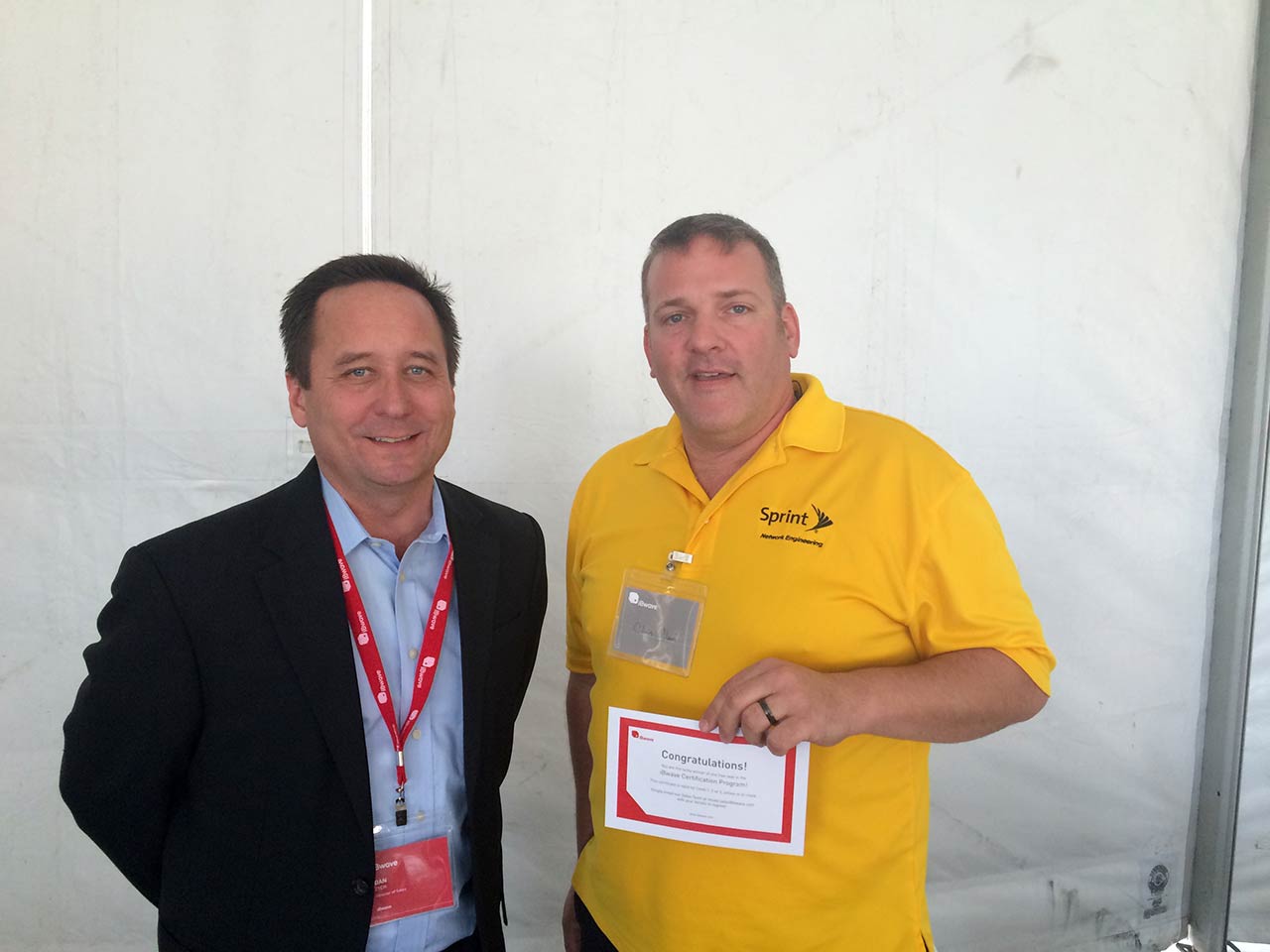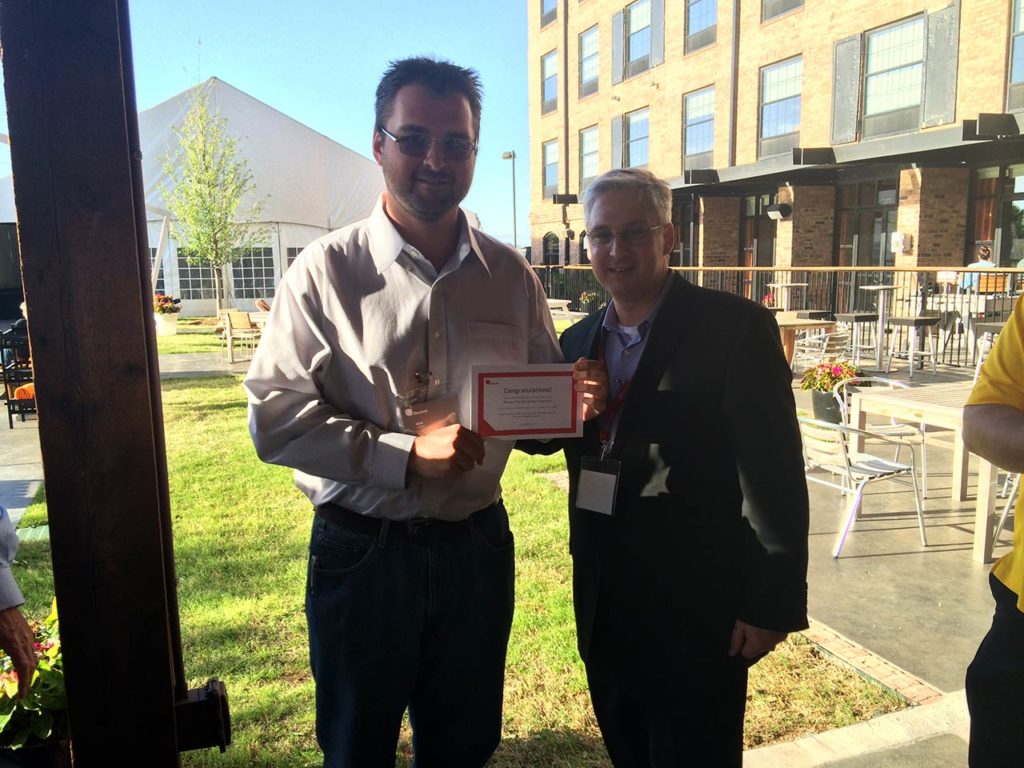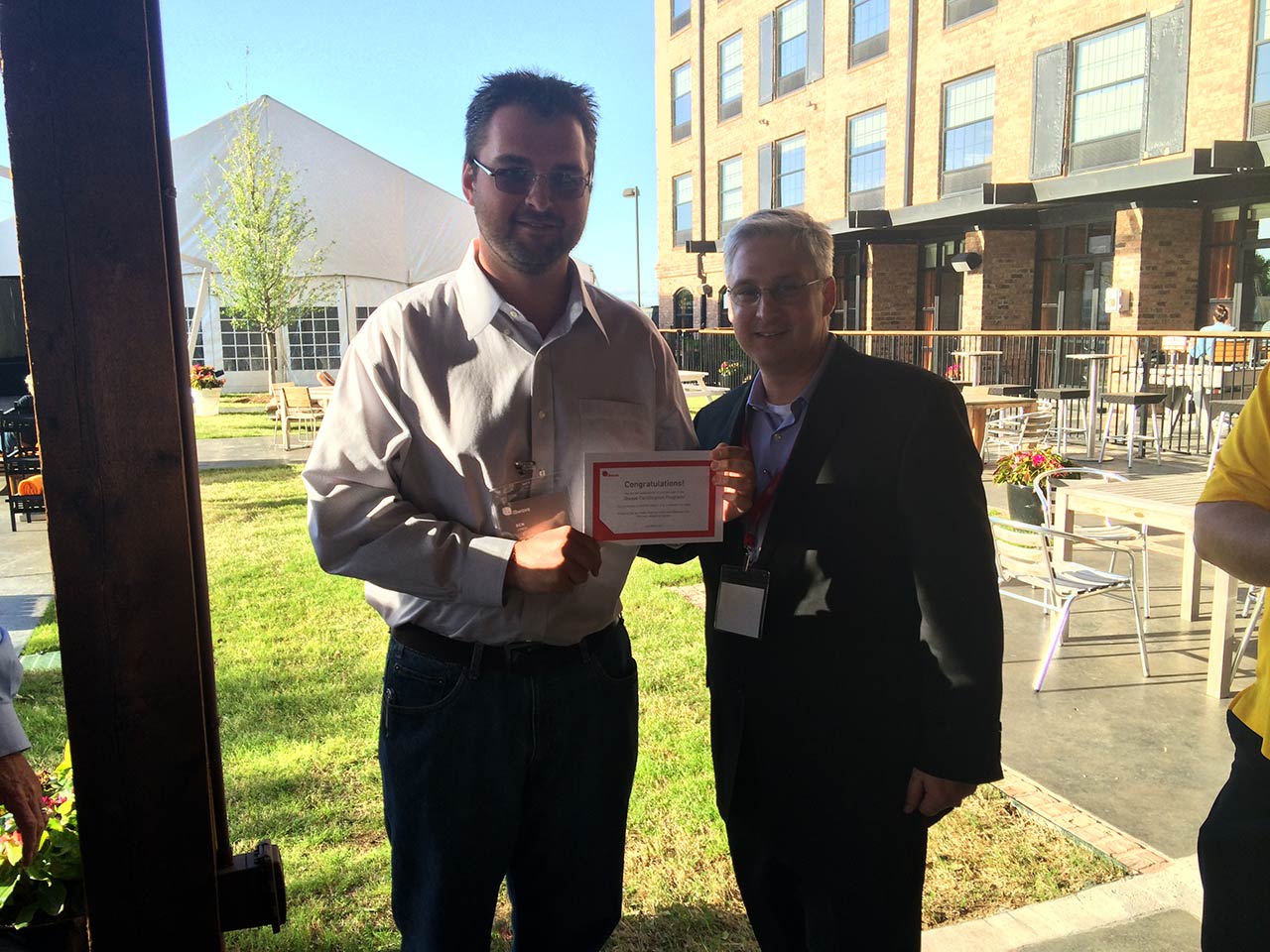 Congratulations to Chris Cloud from Sprint and Ben Jones from Innerwireless/Black Box who both went home with free seats for the next iBwave Certification Program.
On behalf of the iBwave Dallas team, we'd like to thank all the members of the in-building ecosystem who took some time out of their busy days to join us for this networking cocktail. We greatly appreciated the opportunity to get to know you a little bit better and look forward to seeing you again soon!
Latest posts by Amna Chishty
(see all)