Small Cells = Big Talking Point during our Singapore Tour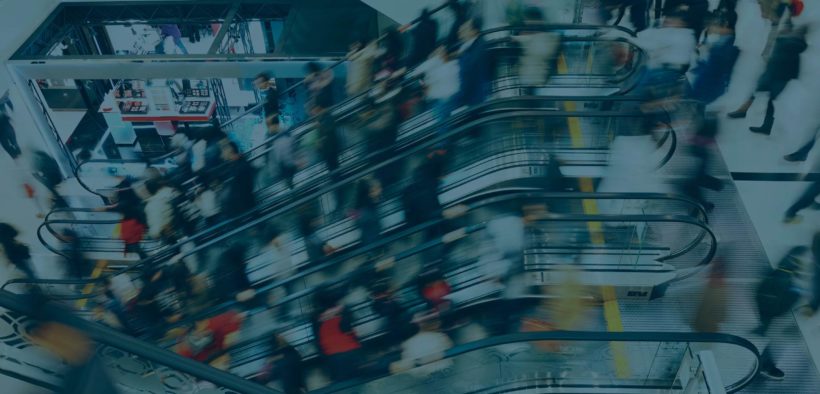 Singapore has always been characterized by its technological dynamism and creativity, and if it has long served as a business and finance center in Southeast Asia, it is also iBwave's most dynamic market in the APAC region. It is therefore with a lot of trepidation that our top executive team from Headquarters traveled to the Lion City (or is it the Garden City? the Fine City? Anyway, I digress) to:
attend the 7th annual Small Cells Asia Summit,
participate in the Small Cell Forum plenary and last but certainly not least,
host our much-anticipated In-Building seminar!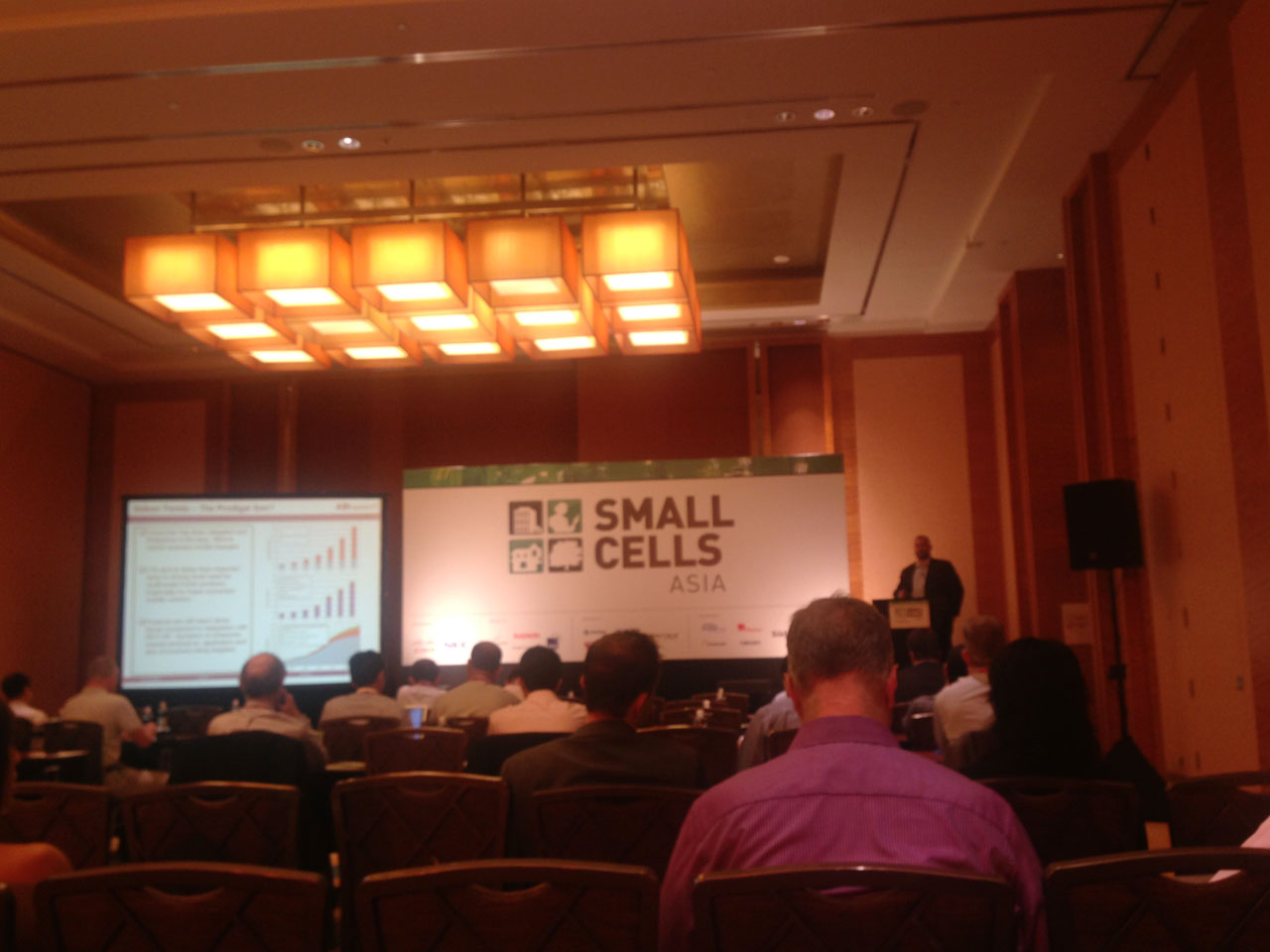 Small Cells Asia attracts hundreds of visitors every year, and has become THE meeting point for the small cells industry in the Asia Pacific region, bringing the entire ecosystem together to share trial and deployment experiences and build long-term relationships with stakeholders across the community.
As such, it provided the perfect platform to network with local industry experts, and showcase our newly-launched Mobile Planner. (We encourage those of you who might have missed it to register for a live demo to learn more about the product's capabilities this coming Thursday, April 17th).
Mobile Planner is the one and only mobile app that enables you to plan and design your small cell networks, right on-site, simply with your smartphone or tablet.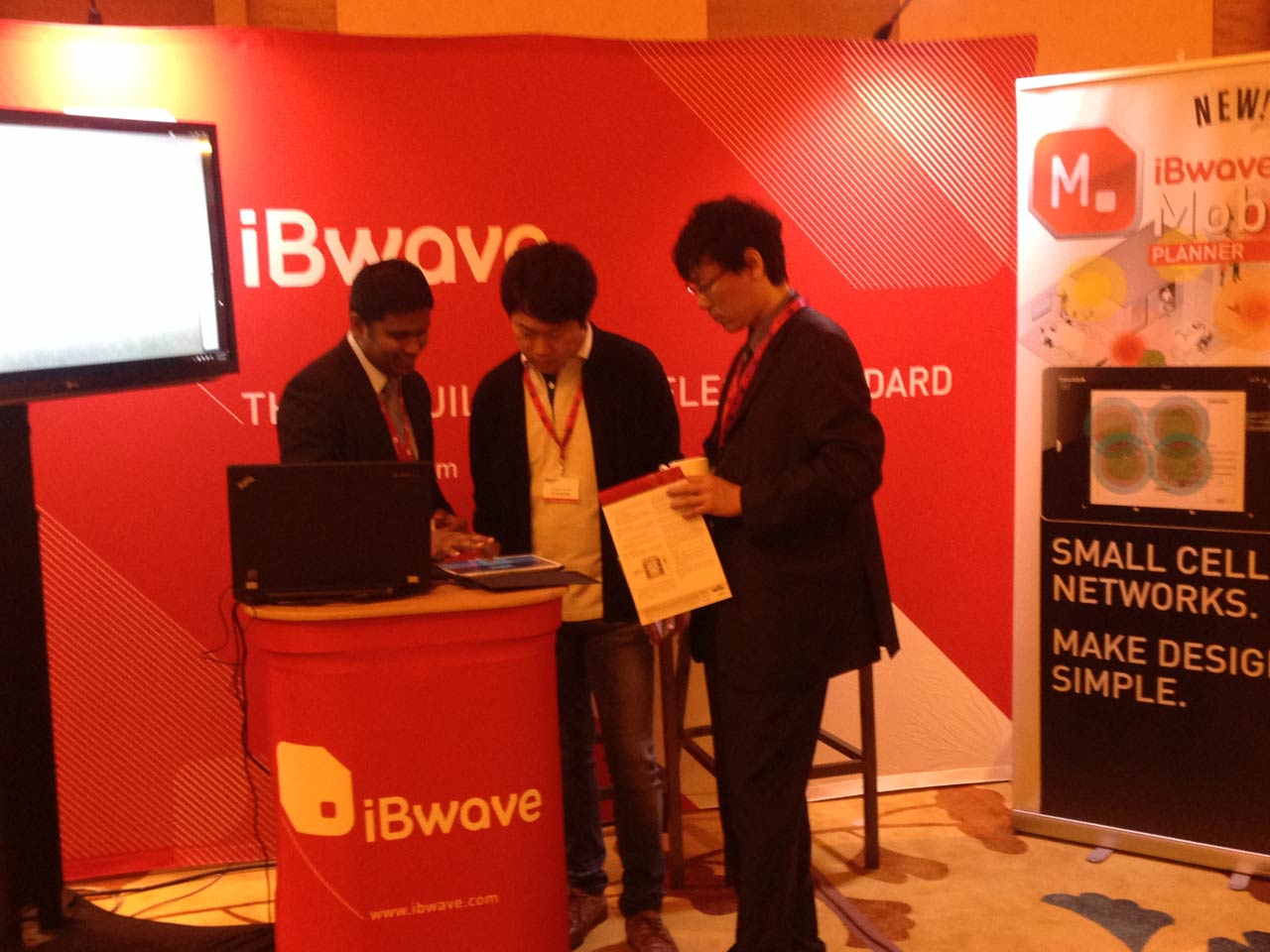 As active member of the Small Cell Forum, we also took part in their plenary and joined 15 leading operators from all over the world to work as a collective and progress on the Release 3 – part 2 of Urban Small Cells that will be issued during the Small Cells World Summit in London next June. For us, it was also a great opportunity to build valuable relationships with key players in the industry and make our voice heard on issues related to small cell adoption.
But after a productive and inspirational two-day, it was time for our team to spring into action, and host its own event, and what better place to do it than at the elegant Pan Pacific hotel and resort, overlooking the heart of Marina Bay!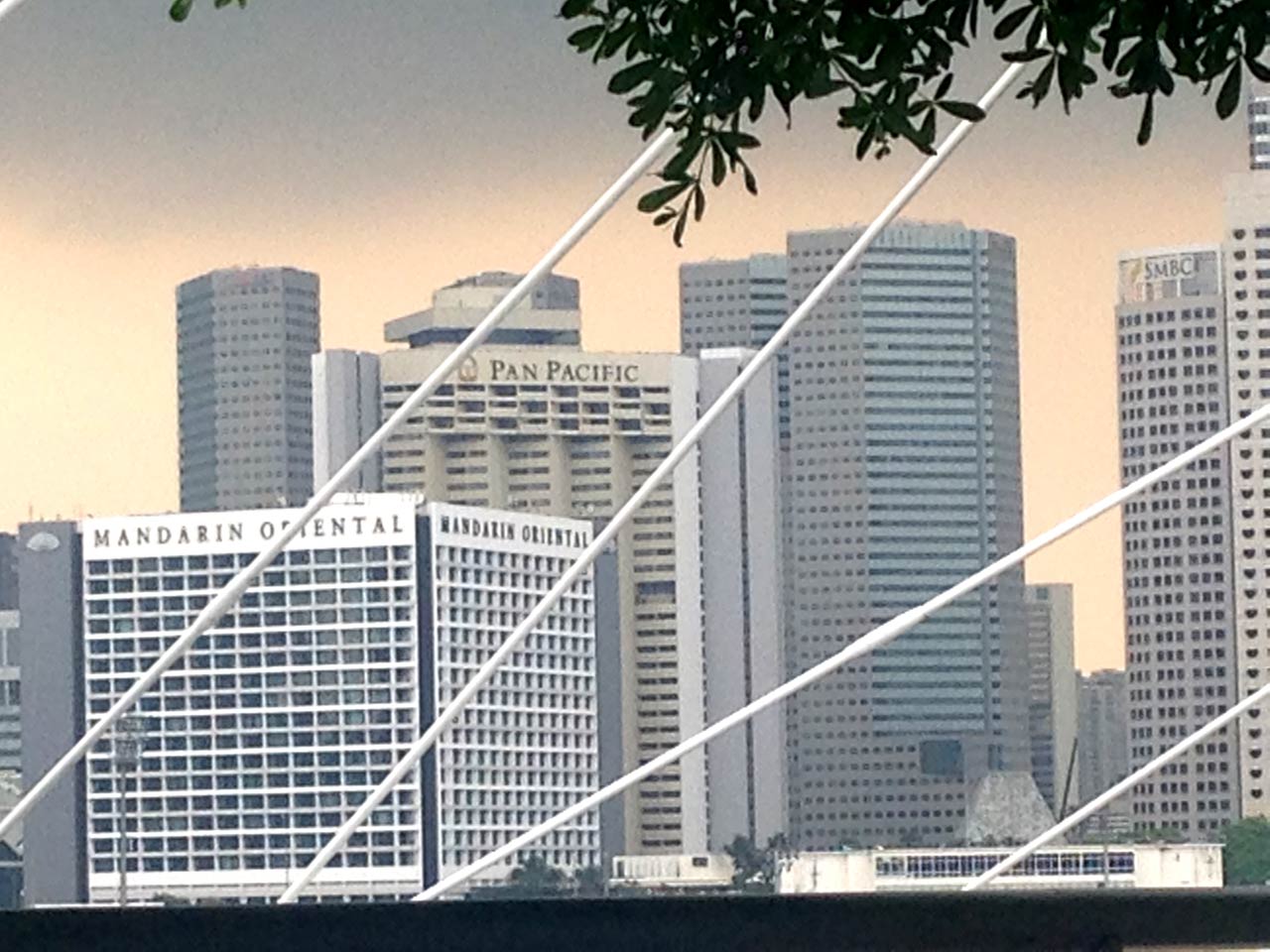 The seminar, which focused primarily on iBwave Mobile offering (and let's not forget the pre-announcement of the upcoming availability of iBwave Mobile Planner – 12 hours before the rest of the planet since the official launch news came from Montreal!) drew a strong attendance, with delegates coming from all across the region (IDA, SingTel, NERA, Infracomms, Anite Telecoms, Comba Telecom Systems, Commscope, Ericsson, Huawei, Lucky Joint, NCS, Roots Communications, Soon Poh Telecommunications, ST Electronics, Trisilco, Twincom and Zinwave from Singapore, but also One Connect International from the Philippines and CMC Communications from Thailand).
Mario Bouchard, President and CEO of iBwave, was the first to take center stage to welcome our guests, introduce our company and share some insights on the market forecasts over the next five years.
To illustrate his point, Mario used the analogy of the "perfect storm" to explain how today's wireless networks are becoming increasingly congested due to higher network speeds, attractive devices and compelling services and applications.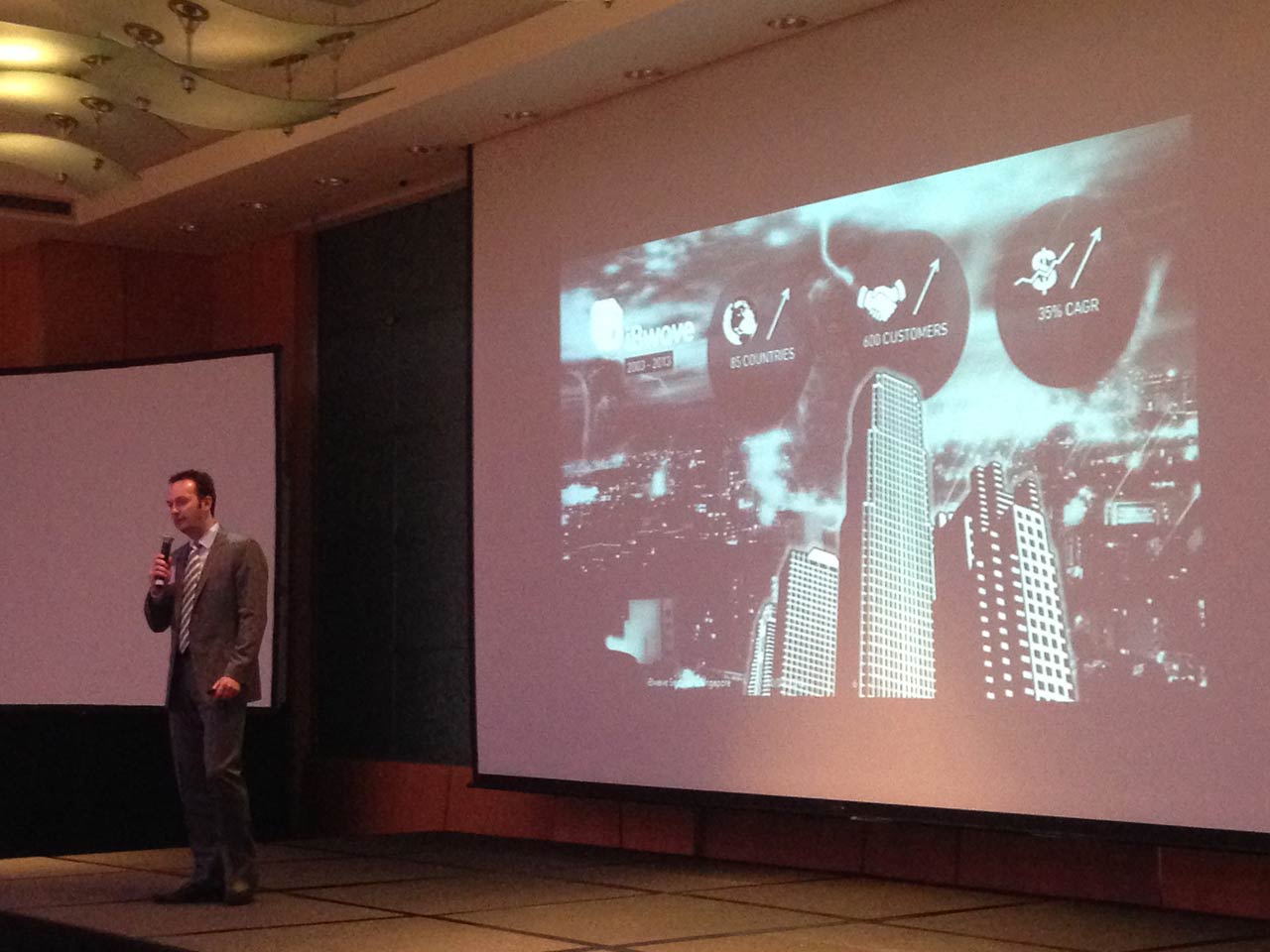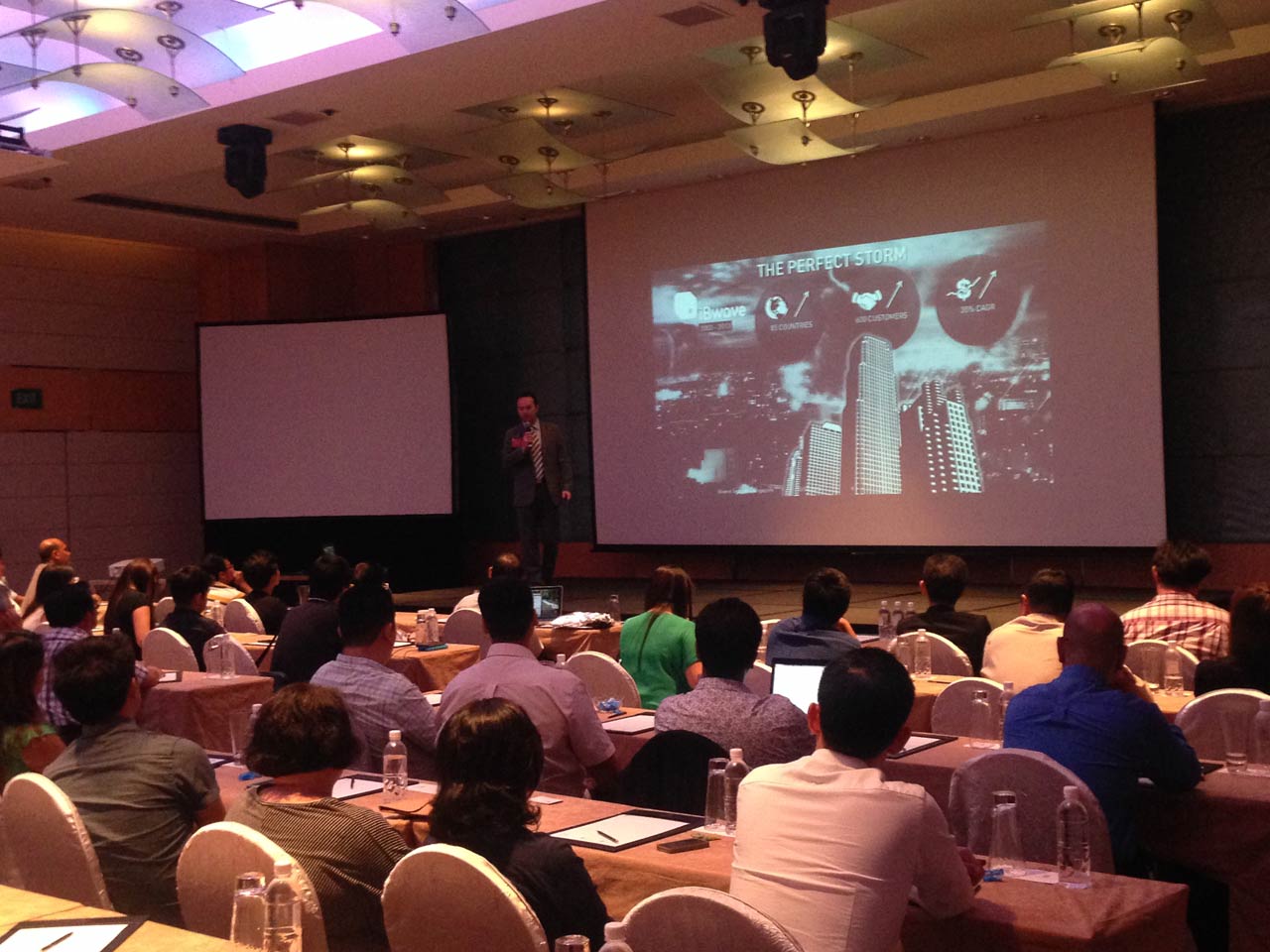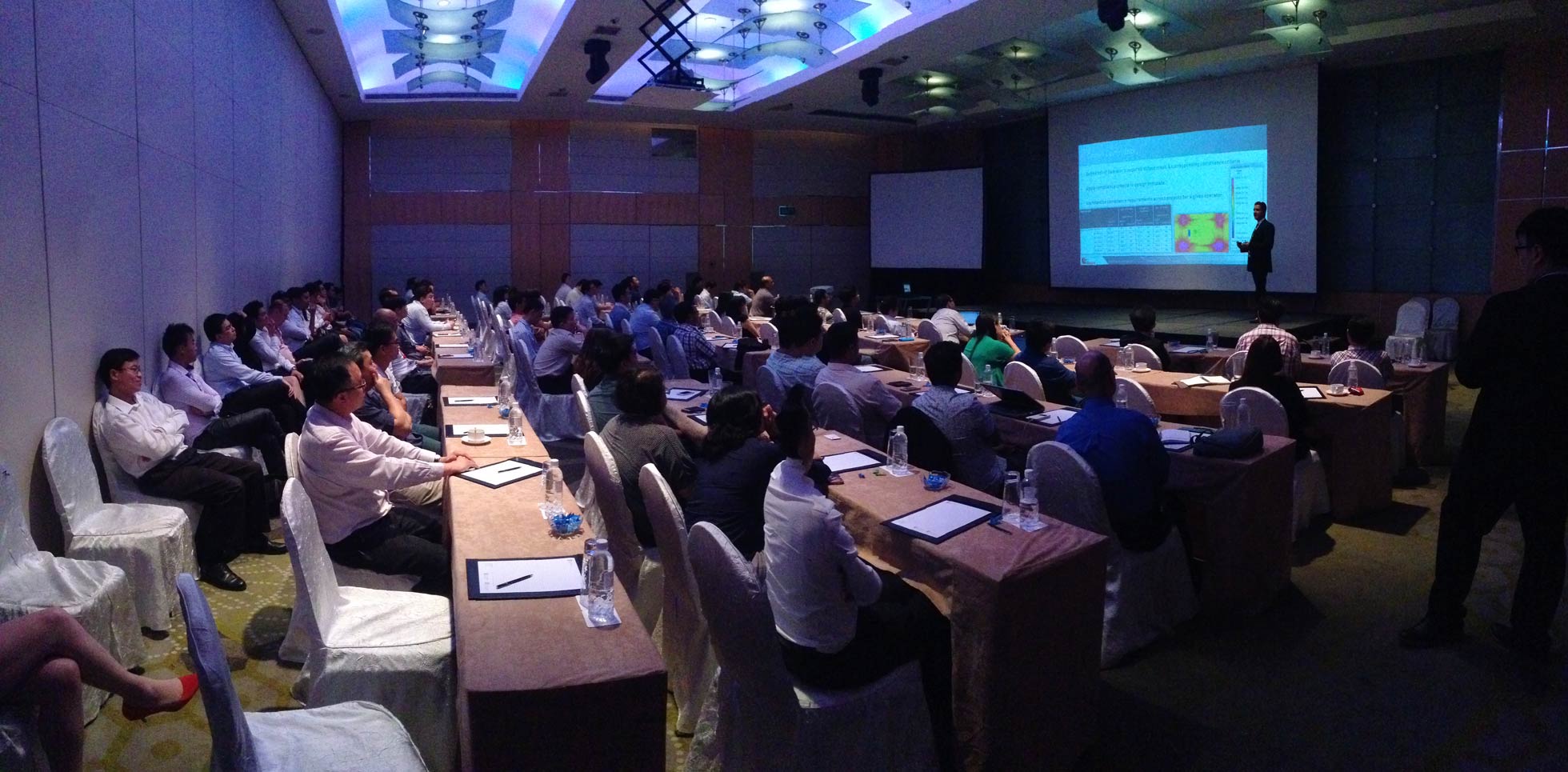 Dominique Gauthier, iBwave's CTO followed with a quick presentation on iBwave's product suite, explaining how it helps to alleviate the everyday challenges of wireless in-building, while our Director of Sales Engineering APAC, Jalal Berrahou, went on to highlight the new and enhanced features of iBwave Mobile.
Actions speak louder than words, so we proceeded with a live demo, followed by an engaging customer testimonial from Alain L. Flores, Senior Technical Manager, Wireless Infrastructure Networks at NERA who explained how iBwave Mobile Note is helping them.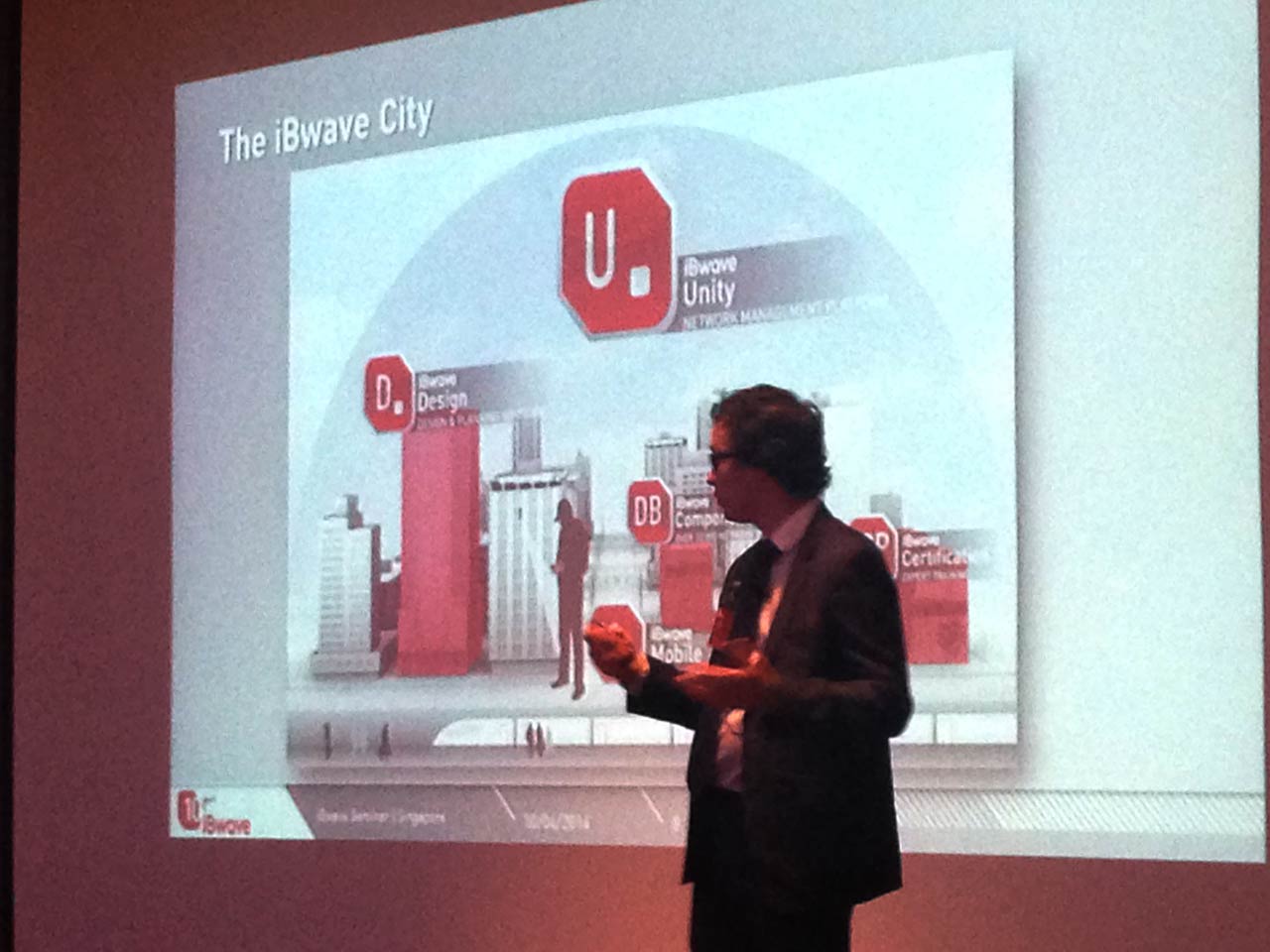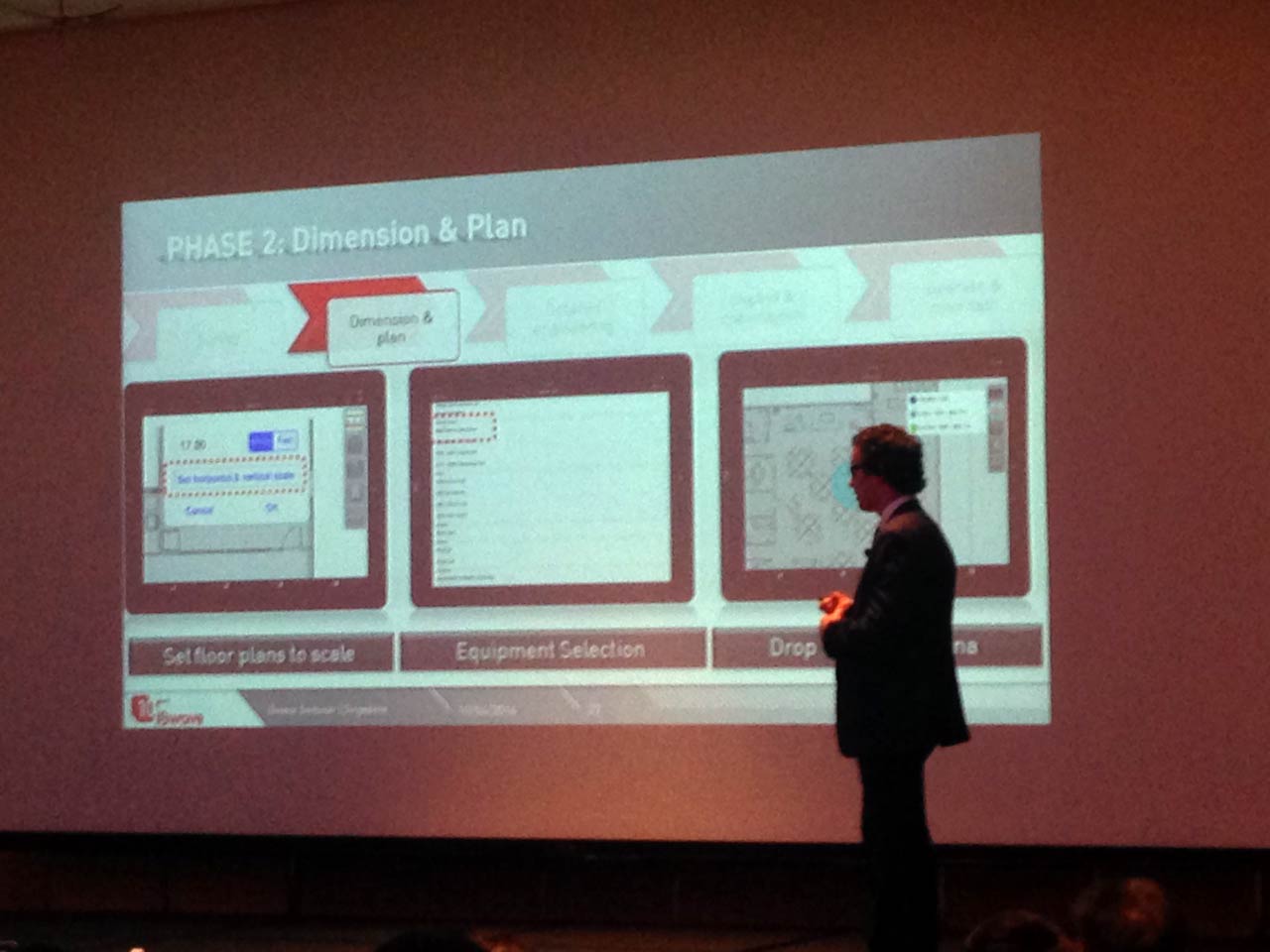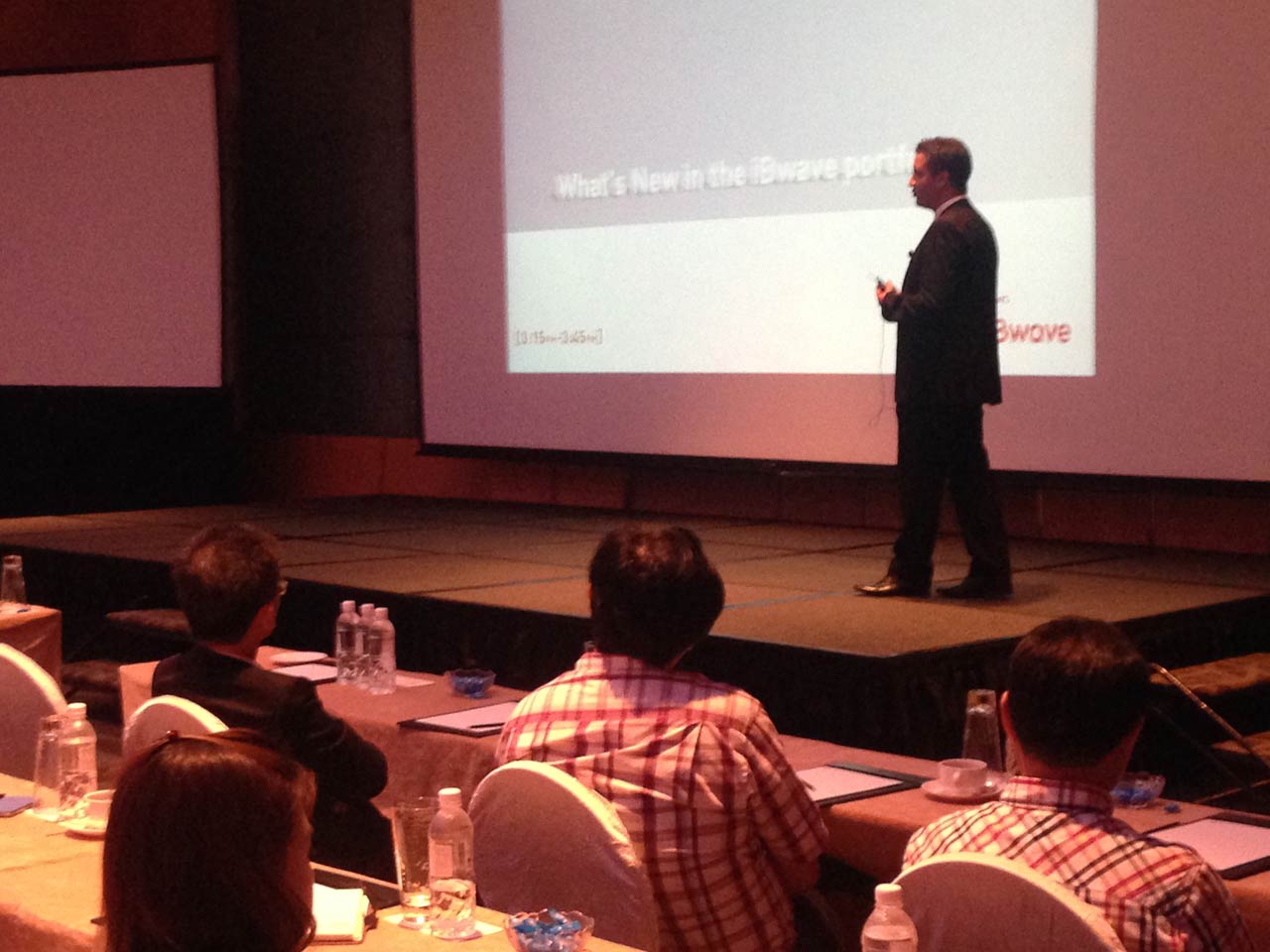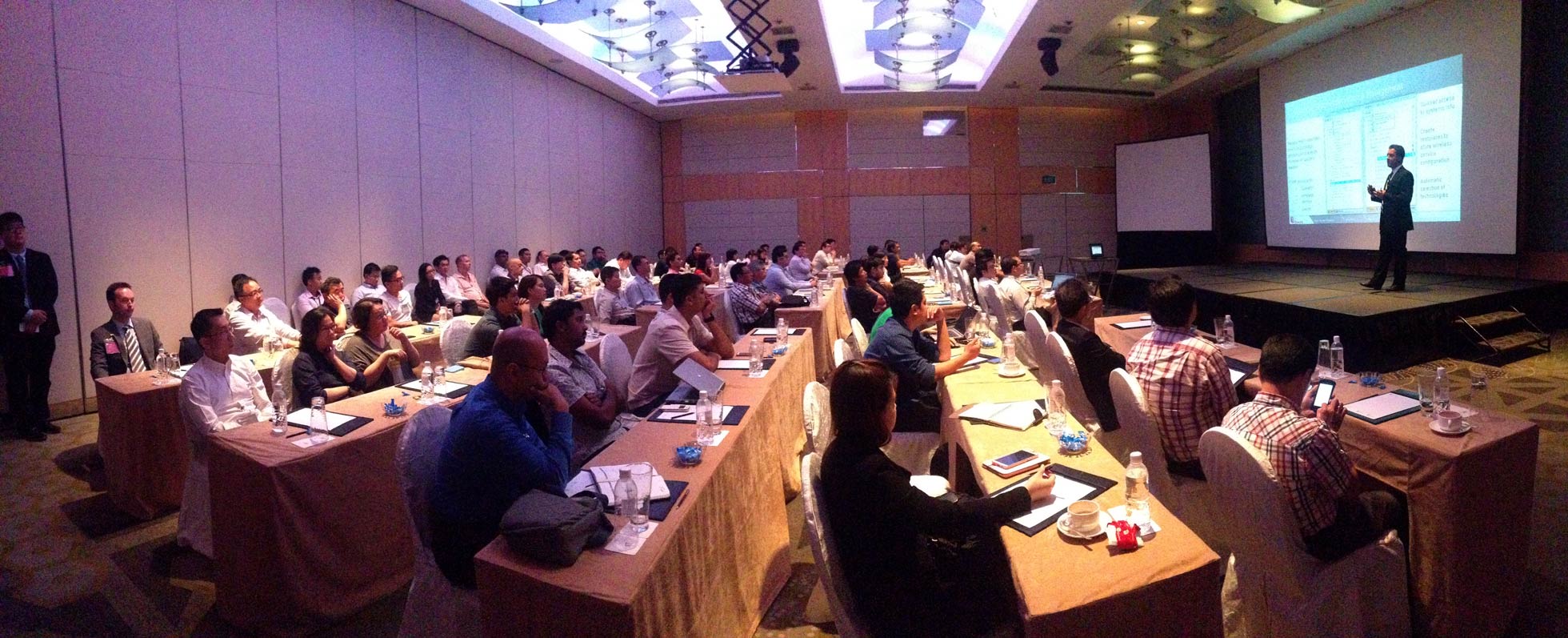 We concluded the session with a lively rapid fire panel discussion with our experts from CommScope (Dhammith Chandraratne), Ericsson (Kok Wai Tang), Comba (Paul Ho) and NCS (Allen Kwok Yong Wai), each giving their input on the most efficient ways to streamline the project lifecycle and ultimately accelerate small cells deployments, and debating on the evolution of the regional market.
The day naturally ended with a private networking cocktail which took place in the gorgeous Atrium. For the team, it presented a welcome – and well-deserved – opportunity to relax and unwind among friends after their exhilarating experience in Singapore, and enjoy the sights one more time before the long journey back to Canada.