Innovations and Successes in Streamlining Indoor Small Cells Planning – MWC Day 3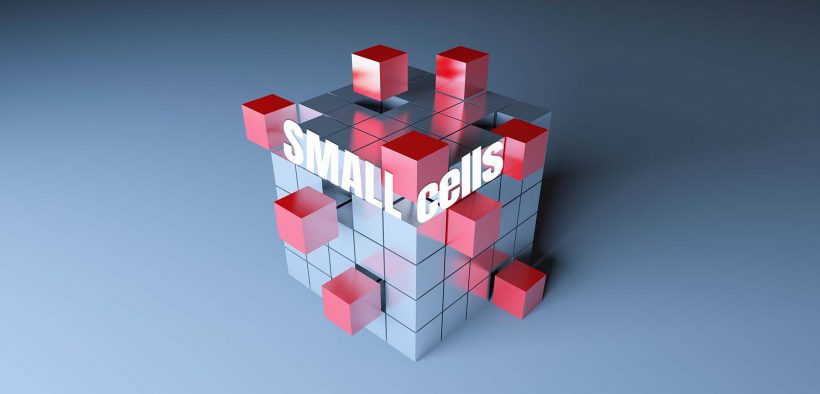 Today at Mobile World Congress, an important highlight for us is the presentation of Benoit Fleury, our VP Products & Innovation at the Small Cell Forum booth on the Latest Innovations and Successes in Streamlining Indoor Small Cells Planning.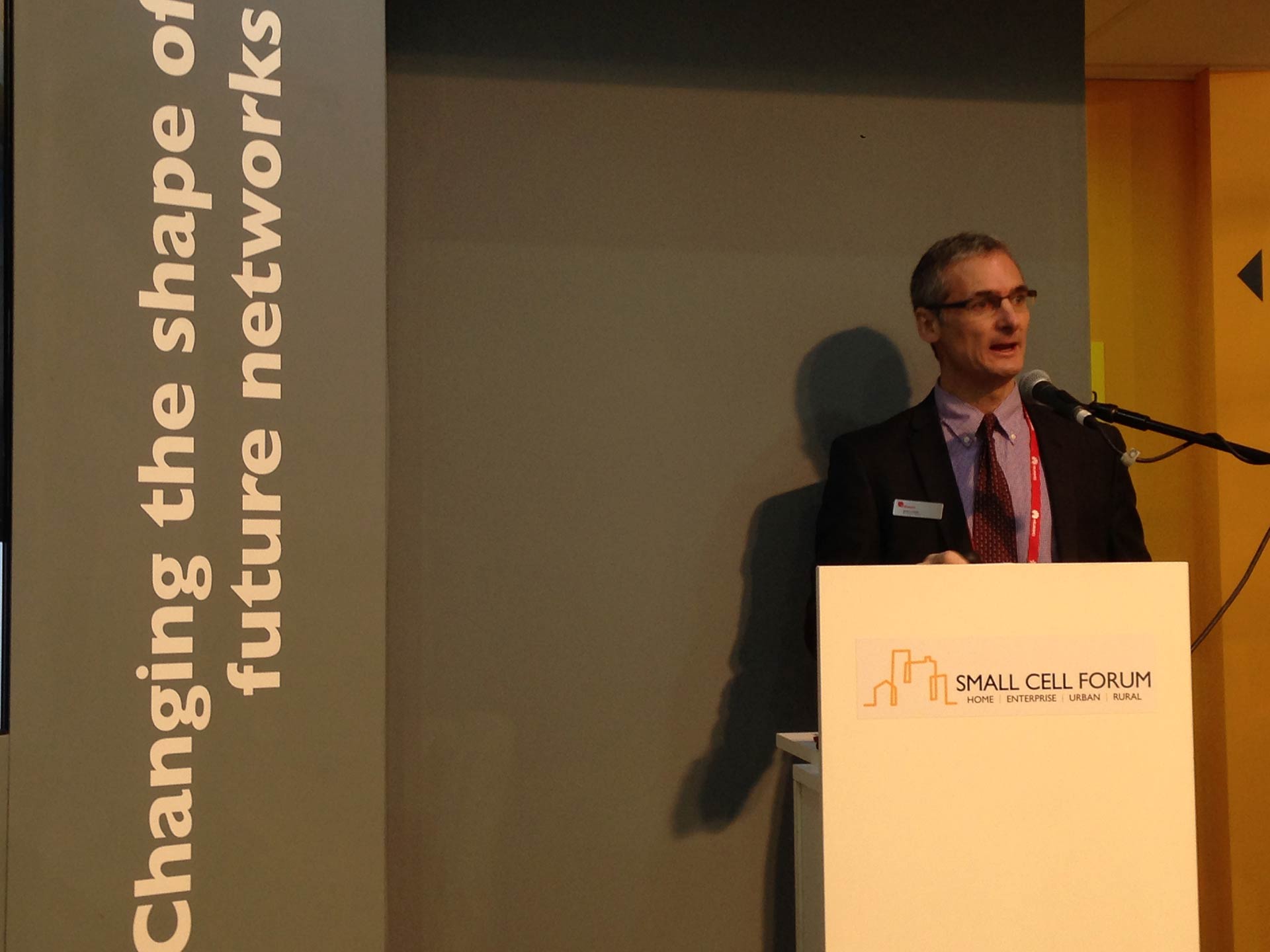 Here are the main points covered:
Key indoor market stats, drivers and challenges;
Complexities, challenges and unique dynamics particular to small cell planning and deployment;
Higher volume leading to a need for faster deployment cycles and a simpler process.
Did you know that out of an estimated 30 billion square meters of office space on earth, only 2% has adequate indoor wireless coverage?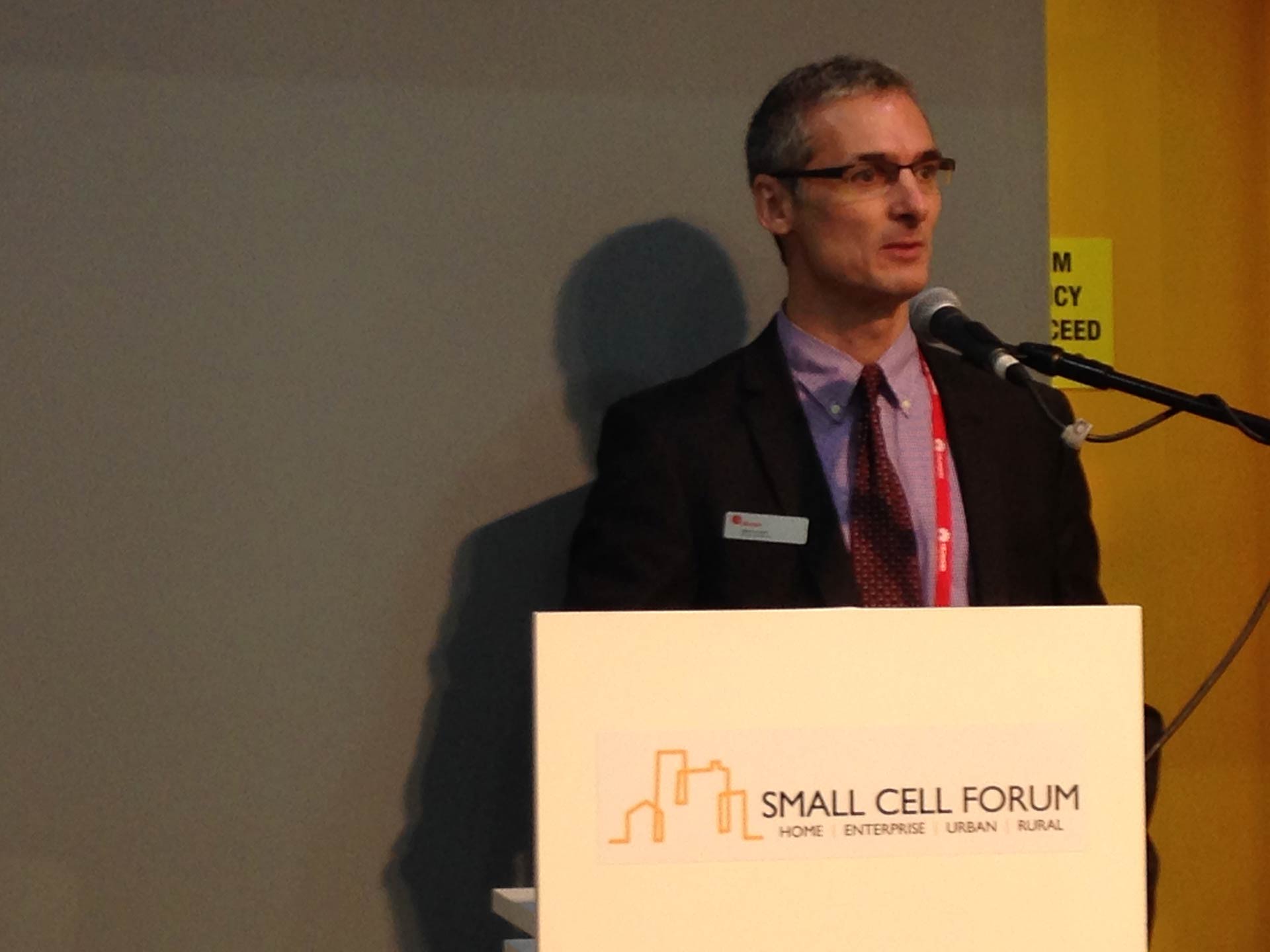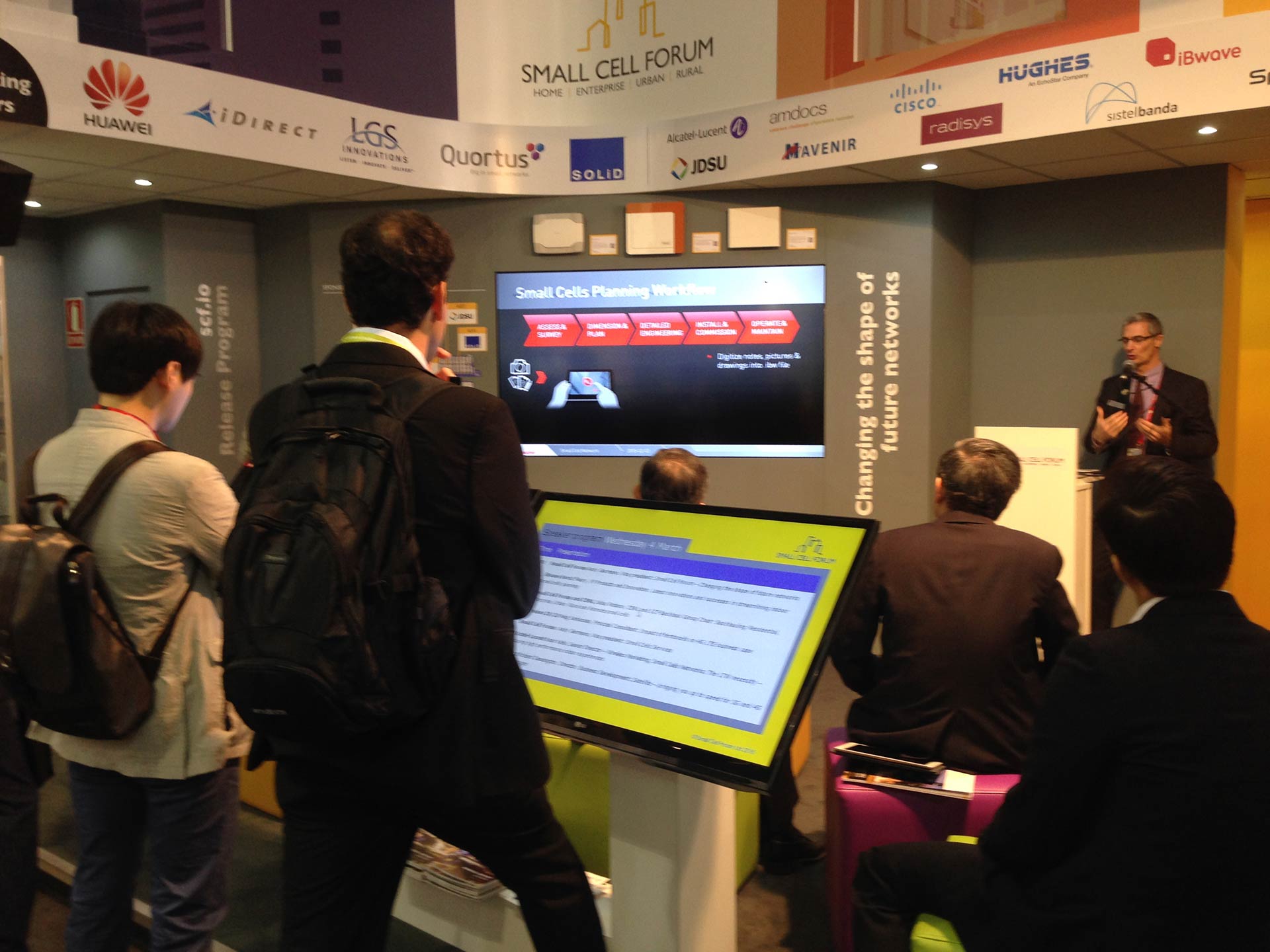 Benoit then describes the small cells planning workflow and how the iBwave product suite facilitates it. He goes into further detail on iBwave Mobile Planner, our in-building app for wireless mobility on the go, which allows field teams to plan a small cell network in three steps:
Create floor plan and environment zones;
Collect RF data, select small cells and run prediction;
Add network equipment (from our database of over 16,000 parts) and include annotations.
Next, Benoit brings in a real-life small cell deployment case study demonstrating the amount of time that can be saved.
A typical small cell site survey scenario is described below with each step and the amount of hours each one takes using traditional methods: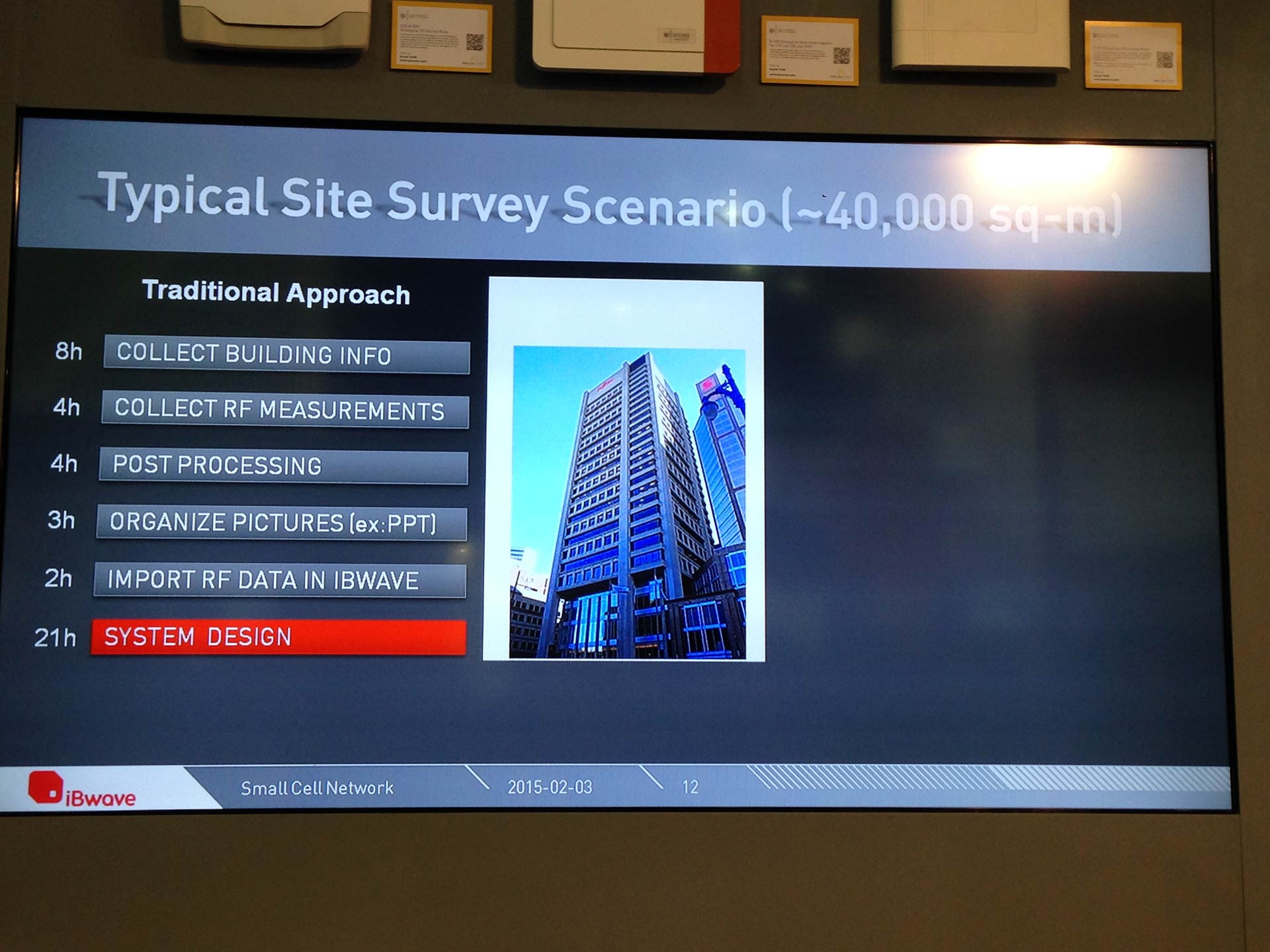 In contrast, the same scenario using iBwave Mobile Planner. Steps are simplified and some are no longer needed: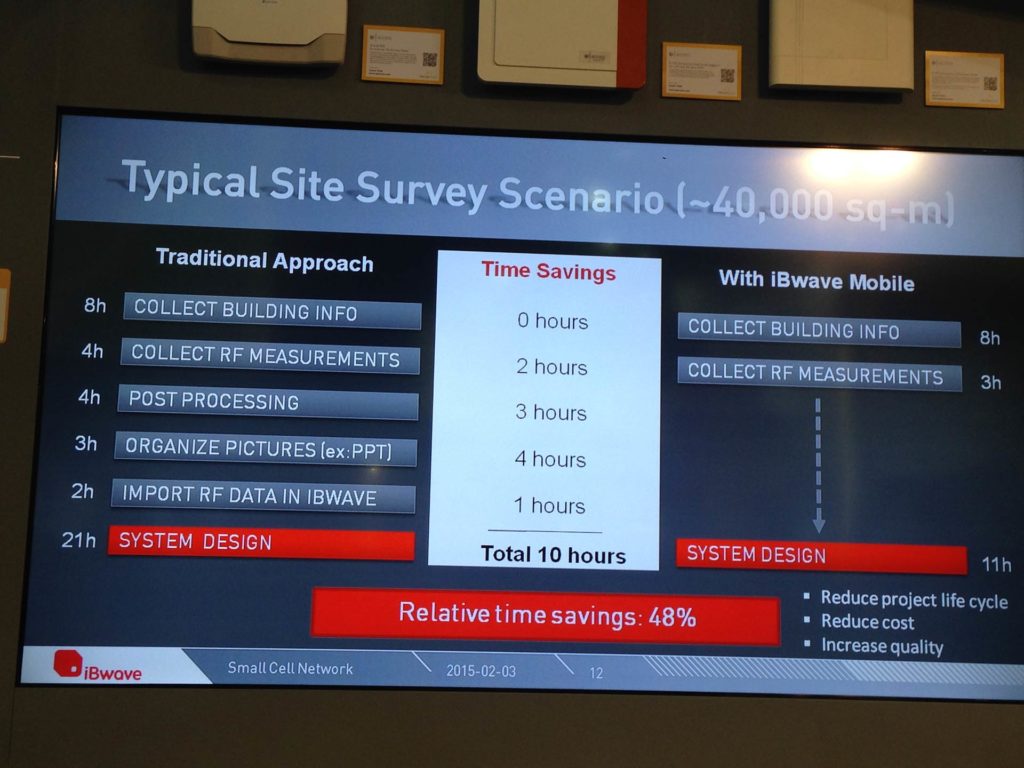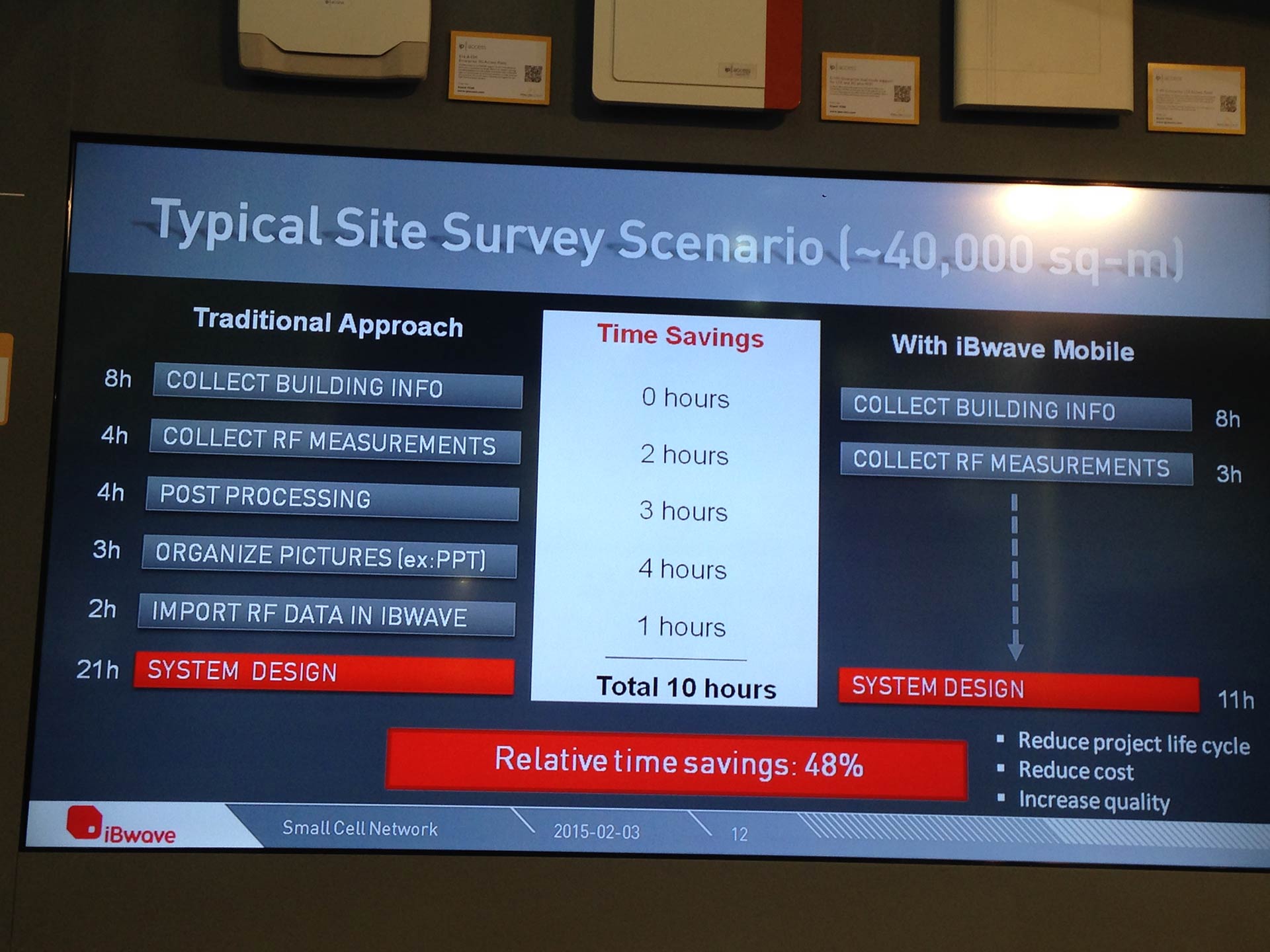 48% time savings – that's pretty significant.
Benoit then invites Art King, Director of Enterprise Services and Technologies at SpiderCloud to present. Mr. King presents his own case study of a 1.5 million square foot multi-level building that they recently worked on. He shows the significant savings and great results achieved through the use of iBwave Mobile Planner.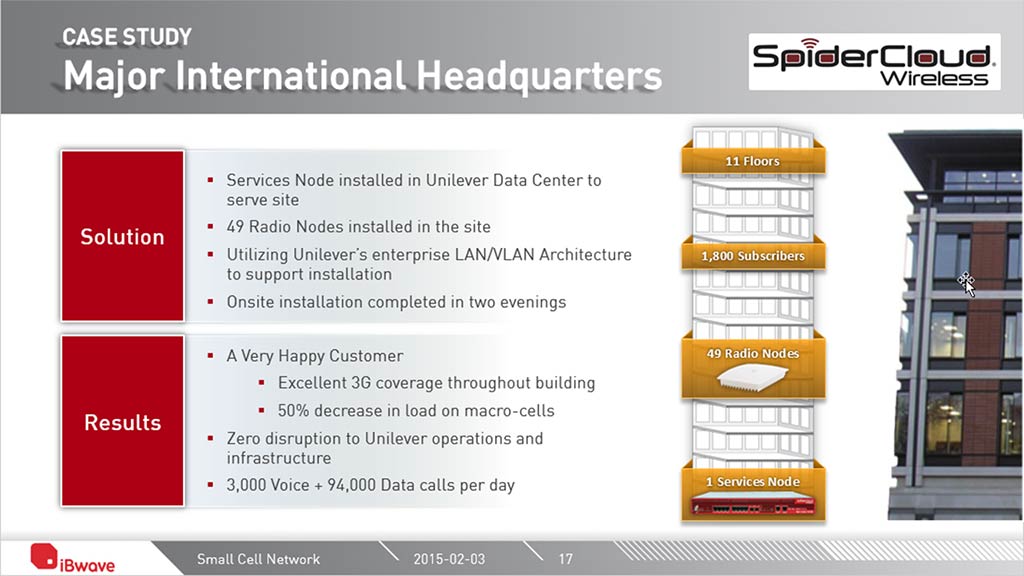 SpiderCloud released some big news at MWC as well – a new collaboration with Cisco to resell SpiderCloud's small cell portfolio and with Vodafone as the first client to this new collaboration. Read their press release here.
It's hard to believe that there is only one day left of Mobile World Congress. Come back tomorrow to get our final conclusions from the event as well some video footage from the show.
Latest posts by Kelly Burroughs
(see all)