In-Building, Biryani and Bollywood: iBwave Visits New Delhi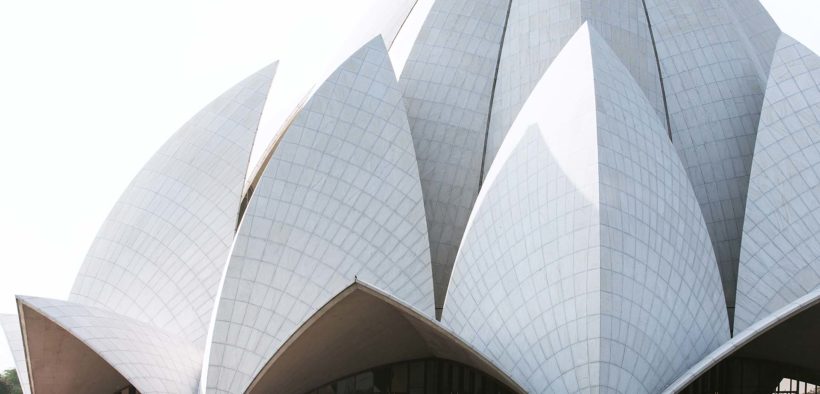 iBwave was in India this week for the India Telecoms trade show as well as a very successful first in-building seminar, held in New Delhi on December 4. The seminar was held at the beautiful Oberoi Gurgaon Hotel. The service was exceptional as staff were ready to serve our guests with fresh baking as they arrived.
Since the Indian Telecom FY 2014 (March – April) is mostly focused on small cells and LTE , we decided to focus our one day seminar around these themes as well.
With over 50 guests in attendance (some who even flew in from Mumbai), representing all parts of the Indian in-building ecosystem, the atmosphere was set. Our India Sales Manager, Sibasis Das and India Inside Sales Representative, Anamika Gupta welcomed the audience and introduced the first presenter, iBwave's Director of Sales Engineering for APAC, Jalal Berrahou. Jalal started with an overview of in-building trends around the world, as gathered by iBwave's international staff. He then got into the challenges the industry is facing with deploying small cells indoors as well as a few solutions iBwave is working on to solve these challenges.
For more on how to quickly and simply deploy small cells indoors with iBwave products, please join us for a webinar on December 10th.
We then did our iBwave Mobile workshop, which brought out the competitive edge in the participants! Each table became a team and the team that was able to get the best coverage by placing a few antennas throughout a section of the hotel using iBwave Mobile went home with iBwave GOT COVERAGE? hats.
The session broke for lunch and everyone ate some delicious Biriyani while networking. We received some interesting ideas from our participants during this time!
Post-lunch, it was back to Jalal with the "4G IBC Lifecycle in a variety of environments" presentation.
The topic was quickly wrapped up to allow our guest speaker, Kulashekhar, Senior Specialist of Network Engineering from Ericsson to elaborate on his presentation on what Ericsson is doing in the IBC domain with iBwave and one case study of a design done by their team. He received some good questions around expected changes in retrofit designs with the addition of LTE and the adaptability of small cells.
iBwave's famous rapid fire panel was one of the main highlights of the seminar with participants from companies like Ericsson, TE Connectivity, Quadgen, Mobilecomm and Bharti Infratel giving their input on today's latest industry trends. The panel resulted in a very healthy and constructive debate on topics like small cells, Wi-Fi and the state of the Indian in-building market.
The presentations concluded with a product demo by iBwave's Sales Engineer for the APAC region, Sunder Arumugam which resulted in a great final discussion for the day.
One last thing before the end! We did a draw for two seats for upcoming iBwave Certification sessions. Congrats to our two certification winners from Nokia Siemens Network and the 10 talented iBwave Mobile workshop / hat winners. Please send us photos of you wearing the hat!
Special mention to Neeraj from Invas Technologies MD who helped us a lot and was more like a team-member of iBwave. Thanks to all who attended!
For more Indian RF fun, check out the Antenna Song by Bollywood movie Always Kabhi Kabhi.