VIDEO: Behind the Network at Amsterdam Arena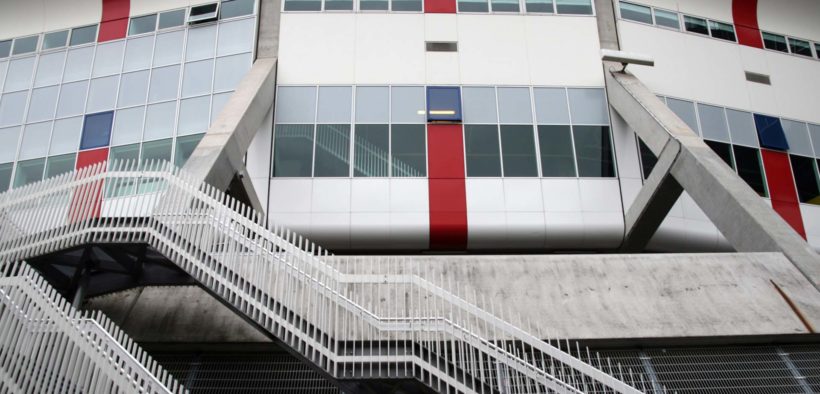 We're always looking for interesting videos showing our customers at work. A shining example is this recent clip on KPN's wireless network at the Amsterdam Arena.
The challenge was to provide GSM, UMTS and LTE service for a capacity of 55,000 spectators. To achieve optimum coverage, KPN, led by RF Engineer Cees Spierenburg, installed 40 directional antennas that are precisely mounted using cranes above the stands so as to provide coverage for each sector of the stadium. These antennas are fed using active equipment located 40m above the pitch in four strategic locations and 5km of cables. After the antenna beams are precisely geared using laser and digital cameras in order to avoid overlap between the sectors (which would decrease network performance).
The video does a great job at illustrating the real world challenges faced when deploying a large scale wireless network but what really gets us is the feel-good moment at the end when Cees and his team can finally say that the job is done.
The video is narrated in Dutch but we've added English subtitles in our version:
Thanks to Cees Spierenburg at KPN for sharing. If you have a video you'd like us to share, please email marketing@ibwave.com.
Latest posts by Amna Chishty
(see all)